"Beauty is in imperfection. Beauty is about enhancing what you have. Everybody is beautiful and we need to announce it and not hide it," – those are the empowering statements with which Diego dalla Palma, the founder of the Italian makeup, skincare, and haircare brand, that entered the Indian market recently with Baccarose, a leading distributor of international luxury beauty brands. The launch took place at the Quorum Club in Mumbai's Parel area. This communication was asserted by Diego dalla Palma's representatives Ginevra Venturi, international sales director at Cosmetica Srl; Annarita Carraba, export manager, and international makeup artist Leonardo de Luca during a formal chat with ZeeZest.com.
"We as a brand saw that the beauty market in India is growing fast and is so 'disruptive' as well. This is what we understood as a synergy between what we can bring in terms of tradition, in terms of 'Italianity', innovation, and quality," Ginevra mentioned while speaking about what led Diego dalla Palma's India launch.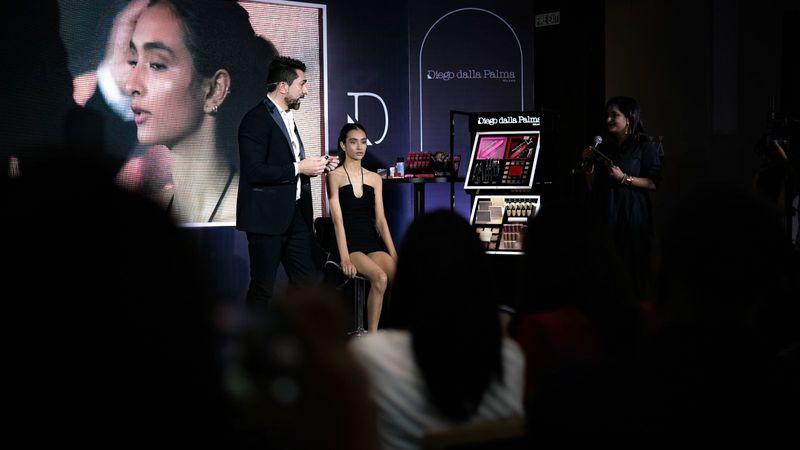 Established in Italy, the makeup brand has been founded by one of the world's most renowned makeup artists, Diego dalla Palma. For the uninitiated, Palma's works continue to be referred to as 'art' and his strong point is his ability to put the spotlight on the natural beauty and features of a face by enhancing them and minimising its weaknesses, regardless of age or gender, and that pretty much sums up the brand philosophy. The brand's expertise lies in premium skincare and quirky, colourful makeup. The high professionalism, performance, long-lasting formulas, and ease of usage is the key USP of its products. 
"Baccarose & Diego dalla Palma have one goal, which is to make women feel unique and let what is inside each of them shine. Diego dalla Palma is known for their innovative formulas and product designs, which not only make you look good on the outside but also nourish the skin from within," an elated Biju Anthony, CEO and executive director of Baccarose said in a press statement.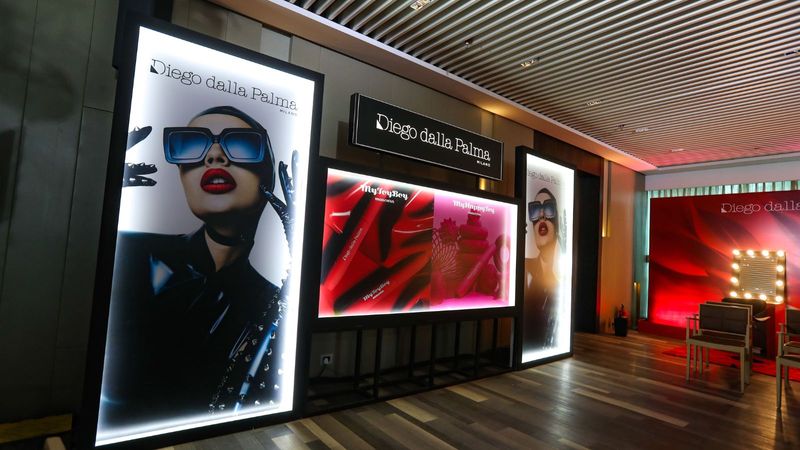 Commenting on their foray into the Indian market, Ginevra said that they had been looking for partners that completely understand Diego dalla Palma's DNA and main values. "We are a disruptive, audacious, and professional brand and that must be known and understood. We found this in our current partner, Baccarose, and we hope to gain as much as we can from your [India's] culture and market, to take the brand in the right direction.  
Diego dalla Palma has entered the Indian market with an interesting array of quirky, colourful makeup products, including their hero products, their two mascaras – My Toy Boy and My Happy Toy – popular for their clump-free formula, the volume they provide, and lengthening brushes. The other offerings include cream concealer, lipsticks, an eyeshadow palette, and glowing foundation – all perfect for the oncoming wedding, festive, and party season.  
When quizzed about the current trend of multipurpose beauty products, that help women to consume less and get the job done quickly when it comes to makeup and skincare, Leonardo de Luca showed us the 'All in One', a stick highlighter that works as a versatile multi-purpose stick. "It boasts of a lightweight cream texture and can also be used as a blush, lipstick, and eyeshadow. It is pocket-friendly, literally fits in your pocket, and has a cream-to-powder texture, a formula that ensures the product doesn't get into your fine lines."  
Another hero product from the brand is Geisha Lift Concealer. "It is a lifting concealer but is not restricted for use to only older women. None of our products is restricted to a certain age. It can be used by women of all ages for that lifted effect," explained de Luca. 
We asked Luca to reveal one classic Italian beauty secret to channel our inner Sophia Loren and he says: eyebrows matter. He goes on to emphasise the need to have well-done eyebrows with perfect arches and shapes that define classic Italian beauty. So, what's next? Look forward to their elaborate eyebrow enhancing range, aka the eyebrow studio, to hit the shelves soon.  
Diego dalla Palma is available in India on the Parcos website as well as the latter's beauty outlets and Shoppers Stop chain of departmental stores.
(The interview excerpts have been edited for clarity and brevity) 
---
Photo: Diego dalla Palma and Baccarose | Instagram/Diego dalla Palma