When Zee Zest first encountered The Perfumatory on social media, we were intrigued by the clean design and the complex names on the bottles. There was Citrus Leather and Tobacco Vanilla Intense among others. That it was a niche, homegrown brand became abundantly clear. 
Its founder, 27-year-old Jay Vira, is the whole and soul of the young brand that is likely to formally launch in August 2022. Over a quick meet at a quaint Mumbai cafe, Vira introduced his brand and the perfume story.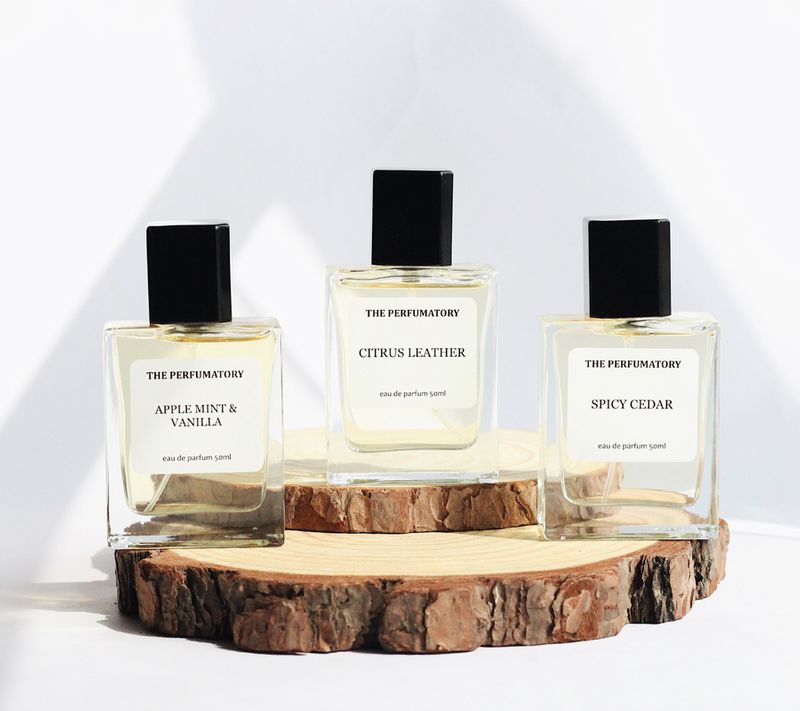 Like several other perfumers around the world, Vira's introduction to the fascinating world of scents began in childhood. That it would lead him to a career in perfume was something he didn't imagine. "My father bought me two perfumes as a child. They had no names, but both were floral. I was in class five or six, and I used to sniff them often," he recalls. 
The scents stayed with him and in 2012, when he was in college, he discovered a close friends' prized collection of perfumes including exquisite oudh that cost lakhs of rupees. Vira himself developed an interest in perfume and become a collector too. 
But it was only a few years later that he would embark on a search for the floral scent of his childhood. "I went all over malls and shops on Mohammed Ali Road and couldn't find it anywhere. I knew I had to create it myself," he says describing the fragrance in as much detail as he can remember.
By then, Vira, a BCom graduate with a degree in journalism had worked several jobs in marketing, editing, the stock exchange, and even became a partner at a fast-food joint. A chance game of Secret Santa in office would be what led to a swift change in careers. "During secret Santa at work, I gifted someone a perfume. Everyone was talking about it. In two months, I got so many orders. My manager suggested monetizing it," he says.
In the lab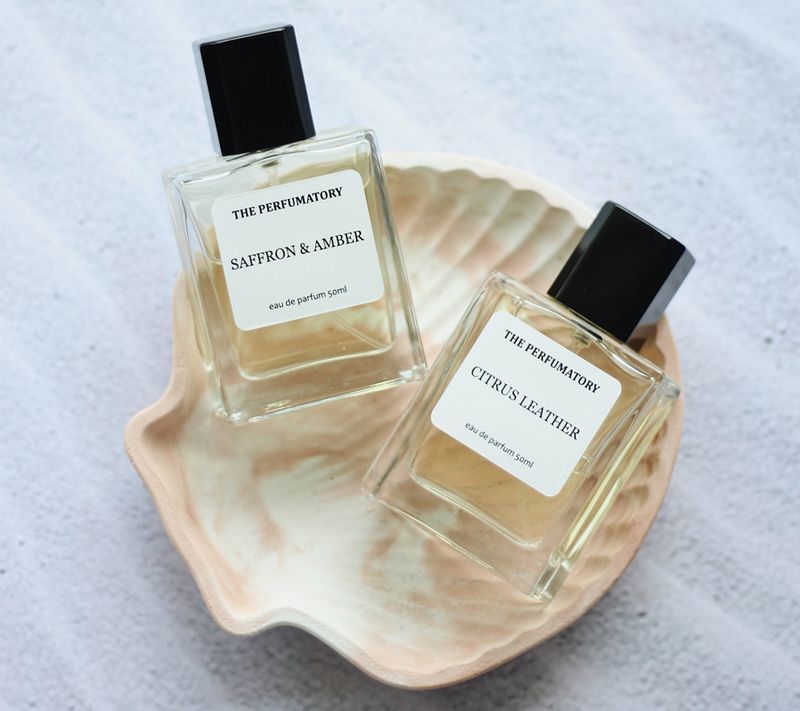 He reached out to a friend who had a lab set-up and began working with existing blends. By this time, Vira had had enough exposure to perfume through his visits to attar shops and online. The first blend as one would imagine, was a recreation of his childhood favourite. He also spent time researching the gaps within the Indian perfume market. "I noticed that fine fragrances made in France don't last in India. We have highly fragrant surroundings and the climate here doesn't allow for longevity in those perfumes," he says adding, "People assume if a fragrance is expensive, it will last longer. Bleu de Chanel lasts all of four hours in our climate". 
In September 2020, during the pandemic, Vira quit his job to give his passion a chance. He spent time in the lab and at manufacturing units to understand production and the business of fragrance better. In August 2021, he started The Perfumatory social media pages and gave his venture a somewhat formal direction.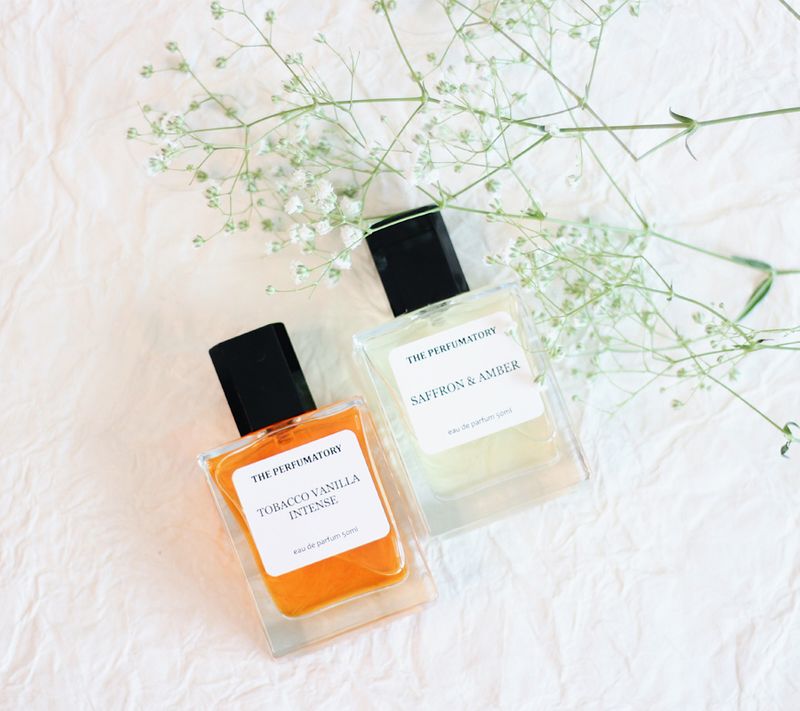 He was already taking personal orders and had a roster of a few hundred fragrances—some curated, some blended. He boasts of clients in Bollywood, TV, and the Mantralaya, who are regular users of his scents and return for orders every 45 days. 
To test for longevity, Vira sent out samples of his blends to friends around the country—from the upper reaches of Himachal Pradesh to the shores of Chennai and Kerala. They would wear in different climates, at different times of the day, and with different fabrics to note how long the fragrance lasted. Now, with perfume concentrations of 27 to 30 per cent (higher than other eau de toilettes available in the market) Vira is confident of the longevity of his perfumes. 
A one-stop shop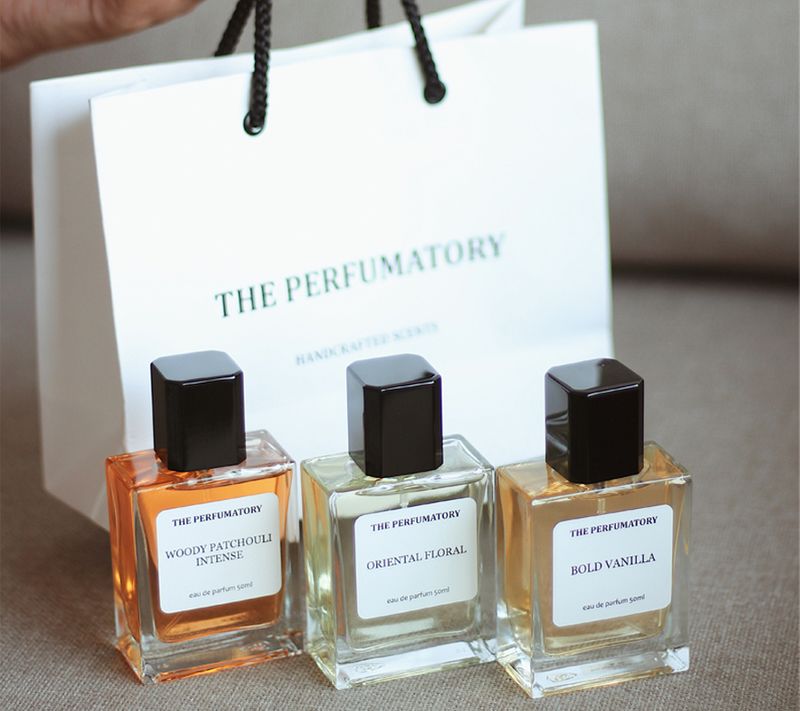 Eventually, Vira imagines The Perfumatory as a one-stop shop for fragrance needs where an enthusiast will be able to buy his signature blends, inspired classics, and other Indian and international brands. 
However, he will formally launch his website with seven private blends that have been created in-house by a fine fragrance expert. "Oriental Floral is one of the fragrances. It's a mix of oriental and French notes and it will remind of the middle East, imagine walking through a mall in Dubai. Another, Citrus Leather, has ginger, bergamot and is unlike anything you have smelled before. Tobacco Vanilla Intense has oudh and lasts for two to three days. It can be overpowering in a room full of people," he says, adding that he is also working on a rose, coffee, and vanilla blend and another one with Jasmine Sambac.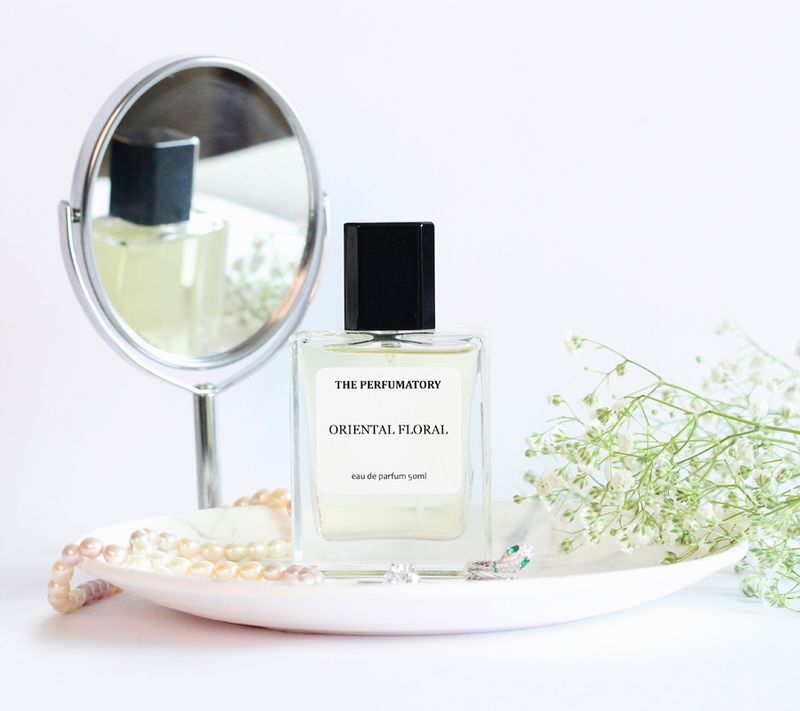 For now, Vira also shows up at pop-ups and markets around the city with an array for fragrances and will help you select one based on your lifestyle, use, and preferences. 
Log on to The Perfumatory on Facebook and Instagram. Prices start at Rs 999 for 50 ml. Oudh fragrances start at Rs 3,000 and can be sourced on request. 
---
Photo: Prachi Sibal; featured brand