We've read it, heard it, and even seen it – environmental issues pose a great risk to us and the generations to come. And yet, many of us aren't motivated enough to take steps to save the environment because: "The planet is too big and I'm just one person". But we fail to realise that ignorance is not bliss, at least in the case of the environment, and in fact, even the tiniest steps can lead to a lasting impact. 
What if we say a minor tweak in your beauty routine can promote a sustainable environment? Ever wondered what happens to that empty plastic or glass container after you've finished using your shampoo or moisturiser? Most of those end up in landfills or float around in the ocean waiting to choke an aquatic animal. 
It's time to be wise and use products with refillable packaging. By doing so, you can reduce hazardous waste and also save money. Refillable packaging reduces the waste that we generate compared to single-use plastic and glass containers. 
Scroll ahead to check out our compilation of beauty brands in India that offer refillable products. 
1. asa Beauty
A homegrown luxury clean beauty brand, asa offers refillable solutions for every product they sell including lip and cheek tint, matte and crème lipsticks, and face sticks. Their primary packaging is made using aluminium, which is recyclable, as well as reusable. 
2. Conscious Chemist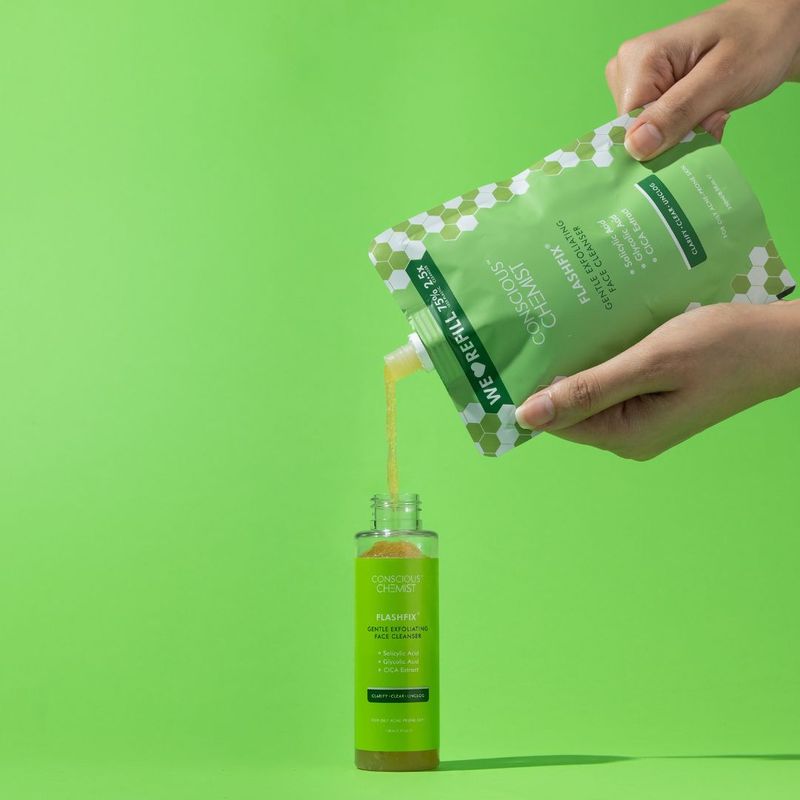 Following the idea of 'cleanse with purpose', Conscious Chemist motivates its customers to opt for refill pouches whenever possible. According to the clean beauty brand, their refill pouches are made using thinner layers of plastic as compared to single-use containers, and they contain 2.5 times more product quantity. Currently, you can buy refills of Conscious Chemist's Hydro+ hyaluronic acid face wash, pore refining face wash, and Flashfix cleanser. 
3. L'Occitane En Provence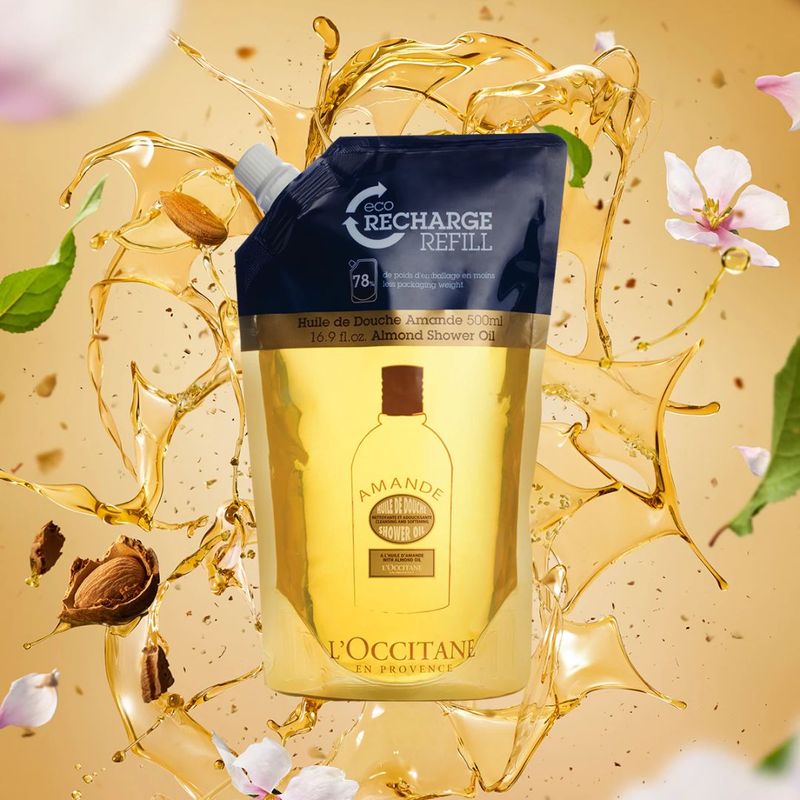 The French skincare label stepped towards a sustainable future with the introduction of refill pouches (with an easy-to-pour nozzle) and pods of its range of shampoos, shower gels, hair conditioners, body cream, cleansing foam, micellar water, handwash, and even their bestseller – the almond shower oil.  
4. Bare Necessities
Sustainable beauty enthusiasts in Bengaluru can head to the Bare Necessities HQ in the metropolitan city to refill their empty containers. What's more? You pay for the exact quantity that you buy and not a penny more. This applies not just to their bath and body products like moisturisers, liquid soaps, shampoos, scrubs, and bath salts, but also homecare products. 
5. Plum BodyLovin'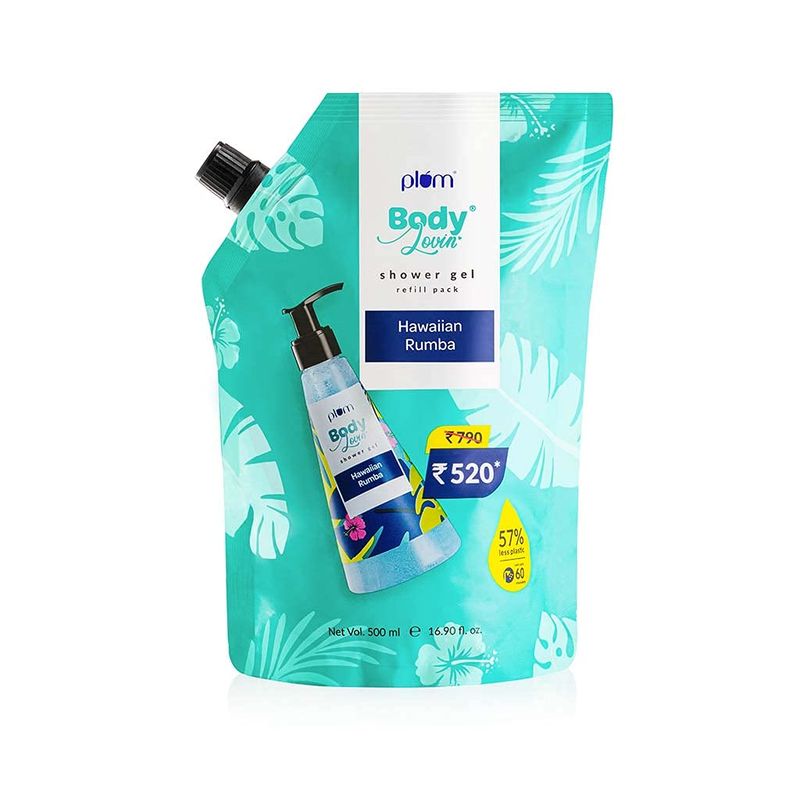 Known for their cost-efficient body care ranges, Plum BodyLovin' introduced refill packs of their popular Hawaiian rumba and Drivin' me cherry fragrance shower gels. Simultaneously, the brand started an initiative 'empties4good', under which they accept empty Plum product bottles for recycling. What does the customer get in return? Shopping credits! 
6. Sugar Cosmetics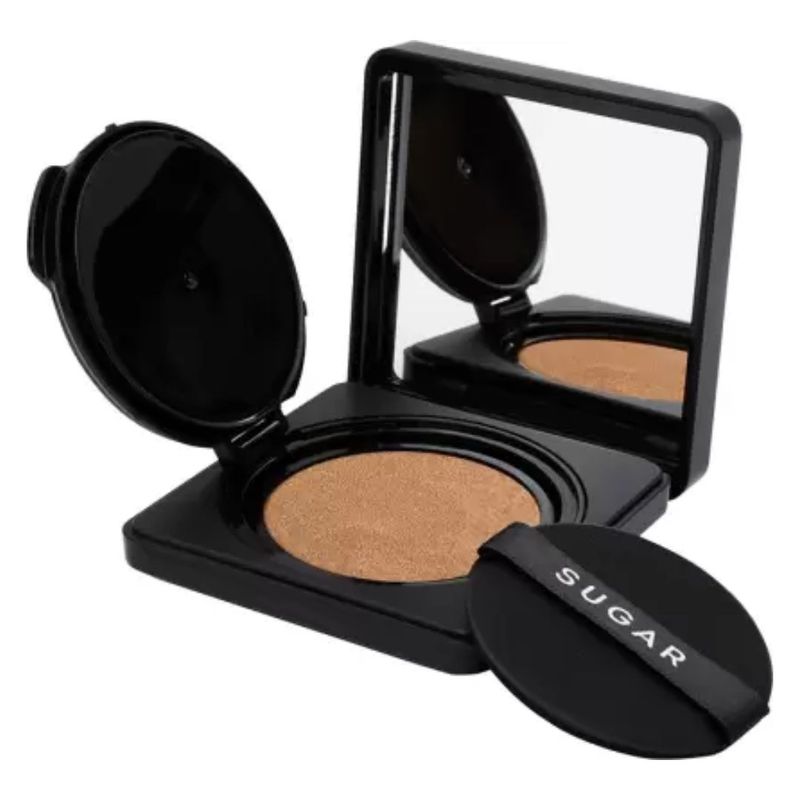 Indian cosmetics brand Sugar Cosmetics is selling retractable refills of their crowd-favourite Power Clay SPF20 BB Cushion. It is a non-greasy, hydrating foundation that's available in more than seven shades - suitable for Indian skin tones. 
7. Wow Skin Science
Another cost-efficient wellness and beauty brand, Wow Skin Science is known for creating toxin-free facial care products. Currently, the brand is selling refill packs for their range of face wash – from aloe vera to coconut and activated charcoal; to name a few. 
8. Kiehl's
Kiehl's kickstarted its journey towards sustainability with a program that rewards customers for recycling. The brand's stores feature a recycle box where customers can drop their empties and earn credits to buy Kiehl's products. That was followed by the launch of a refillable pouch for Crème De Corps, their popular body moisturiser. 
---
Photo: Shutterstock and featured brands