There comes a time when boys become men, and there is no escape but to dip your toes in the fashion world. Transforming a man into a gentleman is a humble piece of clothing that has the power to elevate your personality on even the most casual occasions. Our guide on how to wear suits will help you ease the overwhelming process of finding, styling and ultimately acing a suit.
When it comes to different types of suits for men, there is a classic rule that there is no one size that fits all. If you are new to the world of formal dressing, we will help you discover the various types of suits for men and how to wear them with style.
Different types of suits
1. Single-breasted suits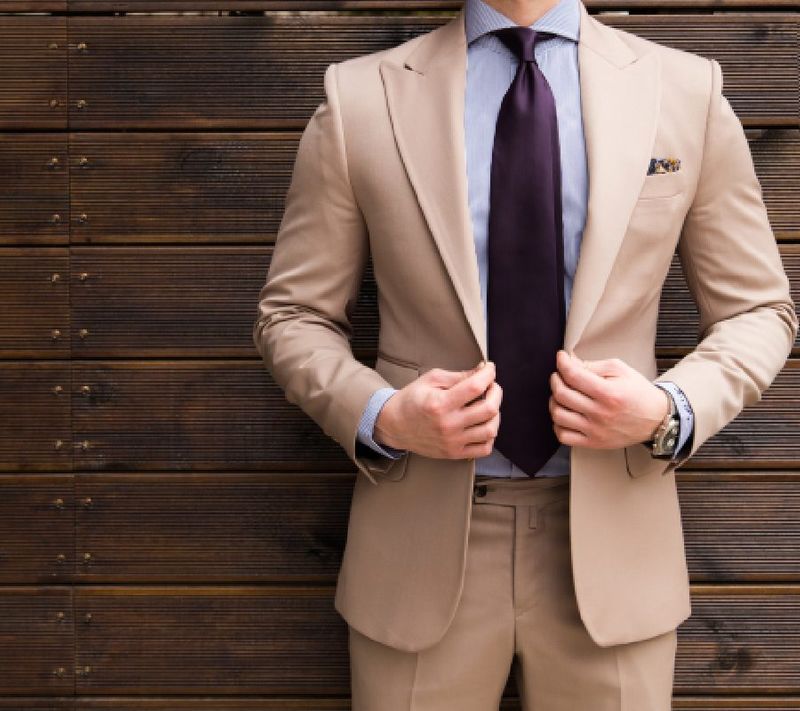 The single-breasted slim fit is one of the different types of suits design for man that looks stylishly smart. It works to trim the excess fat by reducing the amount of fabric used, and no, it will not constrict your breathing. Form-fitting style that is narrow at the chest and waist, slim fit suits highlight the body's natural contour. These types of suits for men compliment a wide variety of body types and fall under a semi-formal style of dressing.
2. Double-breasted suits
If you want to go the hassle-free safe route, the two suit fittings that work best with a double-breasted piece are classic and modern fits. A classic fit offers a more comfortable feel to a double-breasted suit. It allows breathability without an unkempt aesthetic. An easy black or charcoal grey solid suit is the perfect choice for office wear. They don't call it the classic for anything, because this safe bet will never go out of style. Pair the suit jacket with a solid white shirt and chinos for a chic weekend casual look.
3. Three-piece suits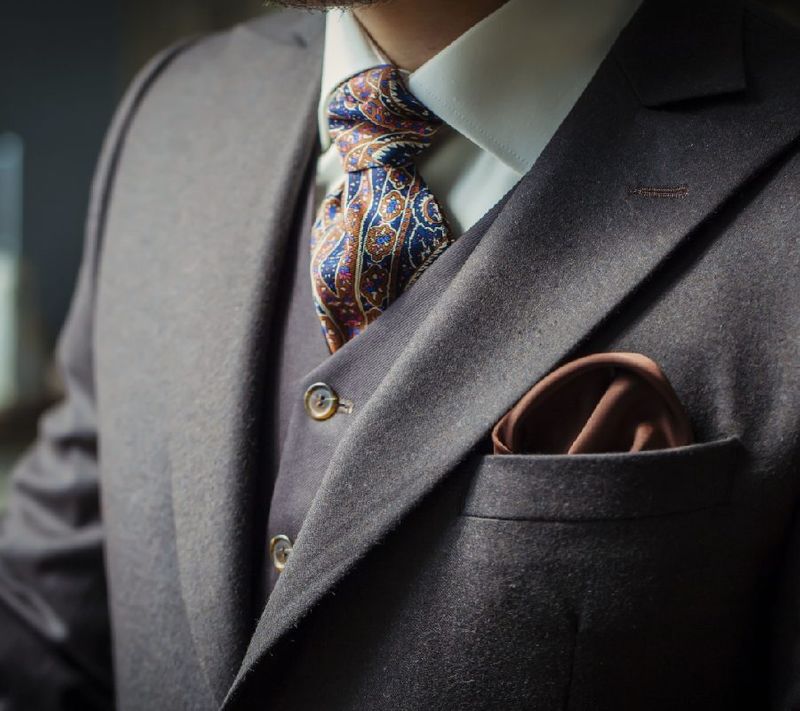 One of the oldest types of suits for men, three-piece suits look incredibly stylish but are tricky to ace. Three-piece suits are an evergreen combination of a double-breasted vest, jacket and trousers. These look great for professional meetings, events and parties that require dressing in smart formals. A navy blue three-piece suit with a white shirt, printed tie and a pair of oxford shoes is a gentleman's staple office wear.
4. Tuxedo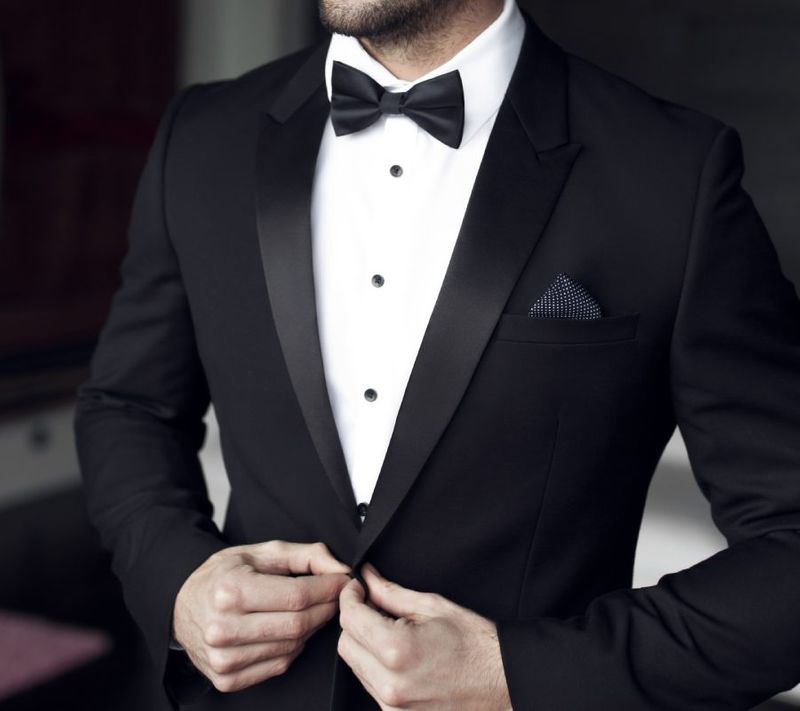 Classic menswear originating in the '80s, tuxedo types are a suit that define their own element. Very similar to a double-breasted suit set, the main difference between the two lies in the fabric. It is the use of luxurious satin accents and fine craftsmanship that elevate a tuxedo's look and price. One of the best examples of how to wear suits like tuxedos is seen during Indian weddings. A popular choice for black tie events, wedding functions and posh parties, a tuxedo lends character to the wearer's personality.
How to style a suit
Rule 1: The dress shirt
Finding the right dress shirt and fit can accentuate the fit of your suit, no matter the style. Muted colours like white, cream, blue and pastel pinks look great with dark-coloured suits. A tip to keep in mind is the shoulder seams of a well-fitting dress shirt will sit on the shoulder. If it droops, the shirt is big for you.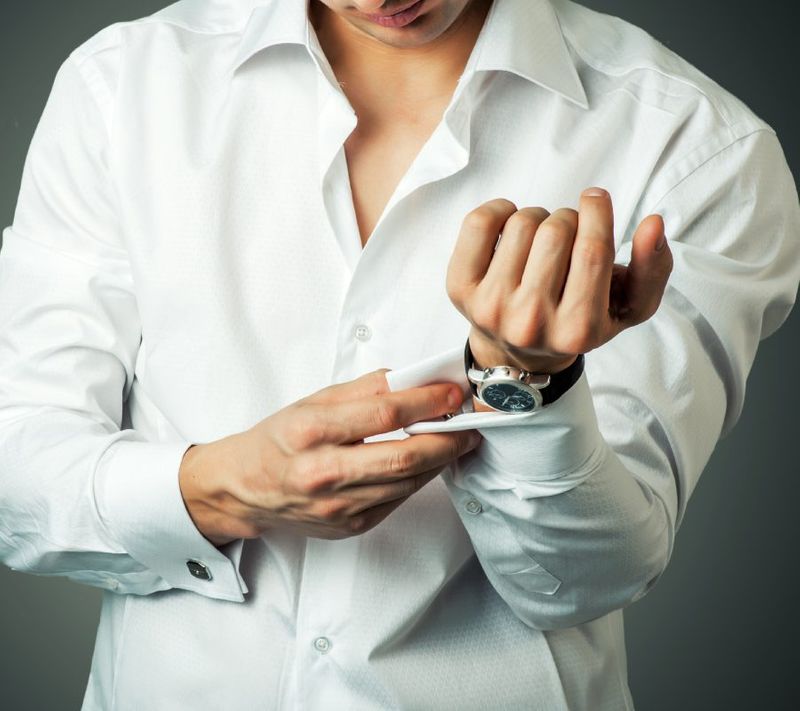 Rule 2: Choose your tie
There is a reason suits come in specific colours. Mix the colour of your suit and shirt with the tie. If you are working with a solid suit and shirt, pair a printed tie to bring a pattern to your ensemble.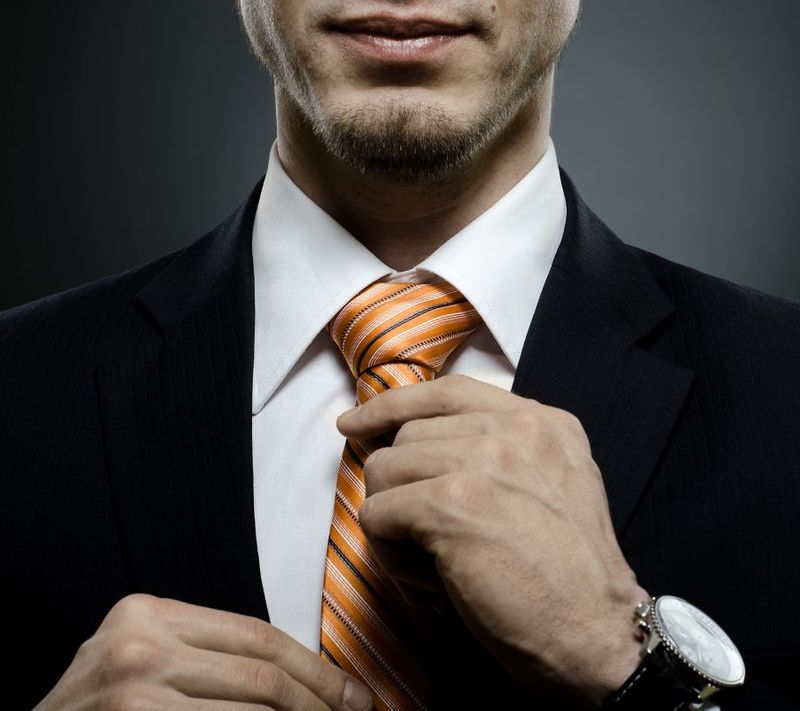 Rule 3: Find a pocket square
Pocket squares serve a purpose, trust us. Vibrant shades and printed pocket squares add life to dull-coloured suits. But make sure to match them with your tie for a seamless look.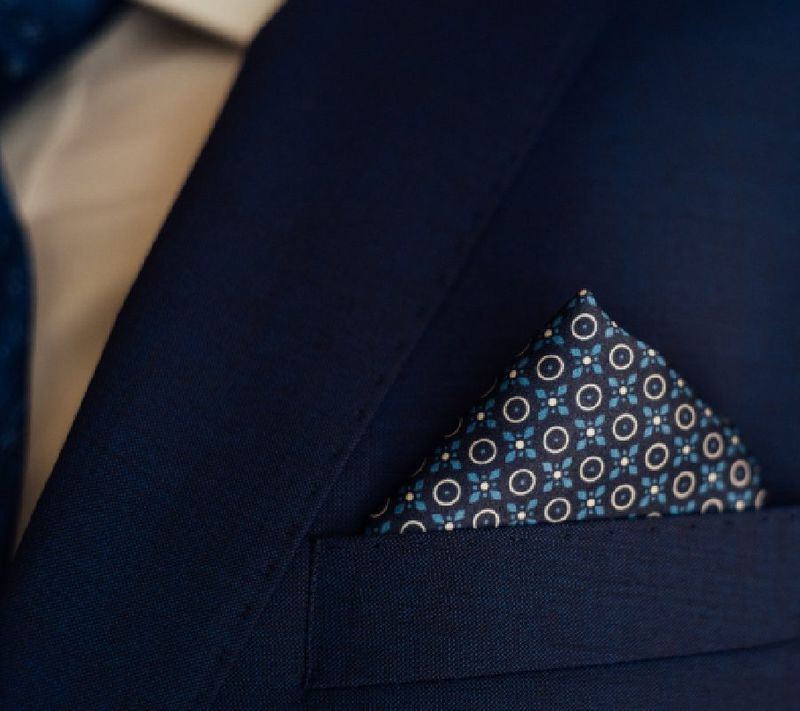 Rule 4: The right belt
Finding and pairing a well-fitted belt is very important when styling a suit. Pair a black belt with a subtle metal buckle for a classic professional look.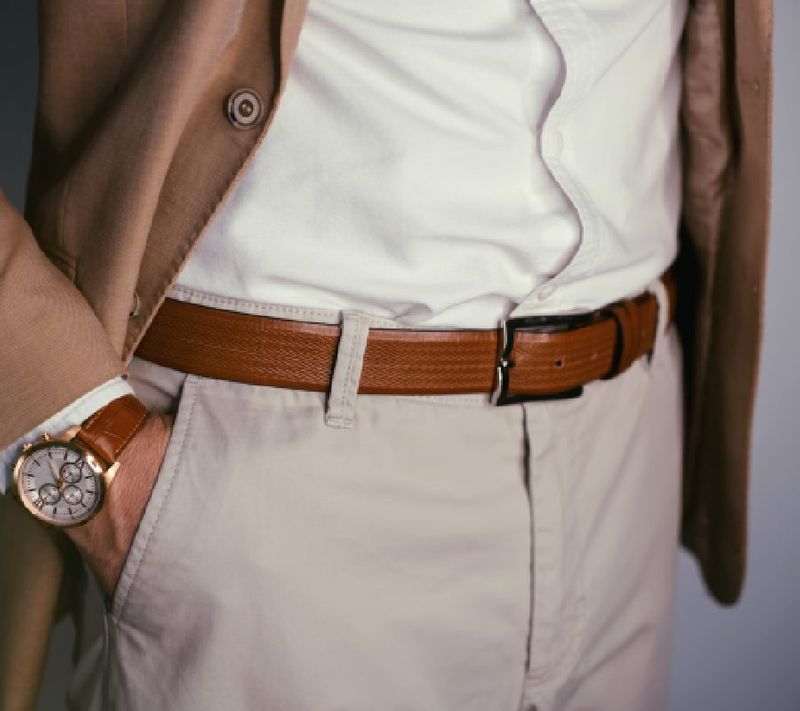 Rule 5: Shoes and socks
When it comes to pairing shoes and socks with your suit, follow the less is more approach. Reserve your vibrant printed socks for casual outfits. A pair of solid-coloured socks in subtle prints with black oxfords or dress shoes work best with formal suits.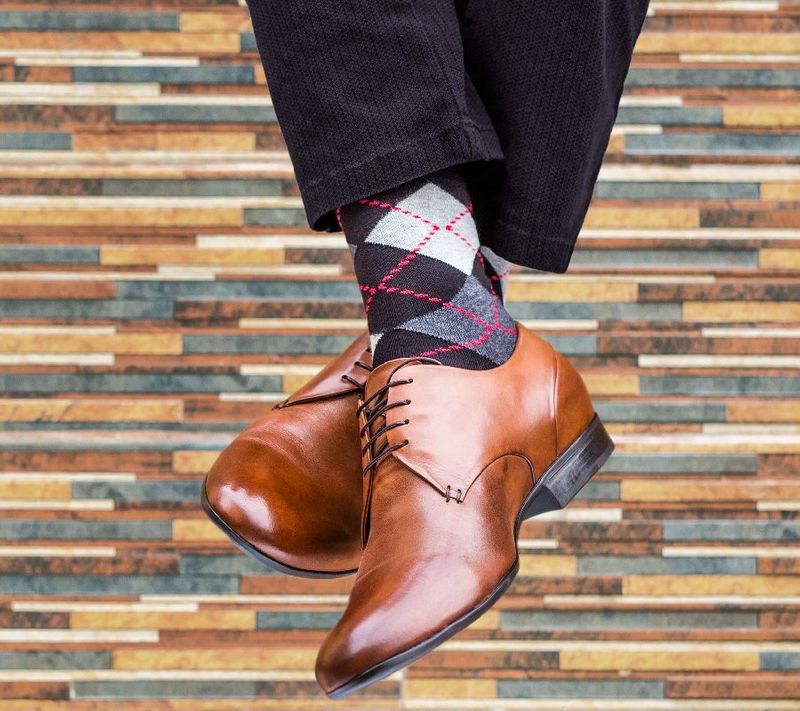 Rule 6: The extra Aaccessories
No matter how well you style your suit, a few optional accessories like a statement watch, lapel pins and cufflinks add a glamorous charm to important occasions. If you have limited knowledge about men's suit accessories, you can read about them before embracing new trends.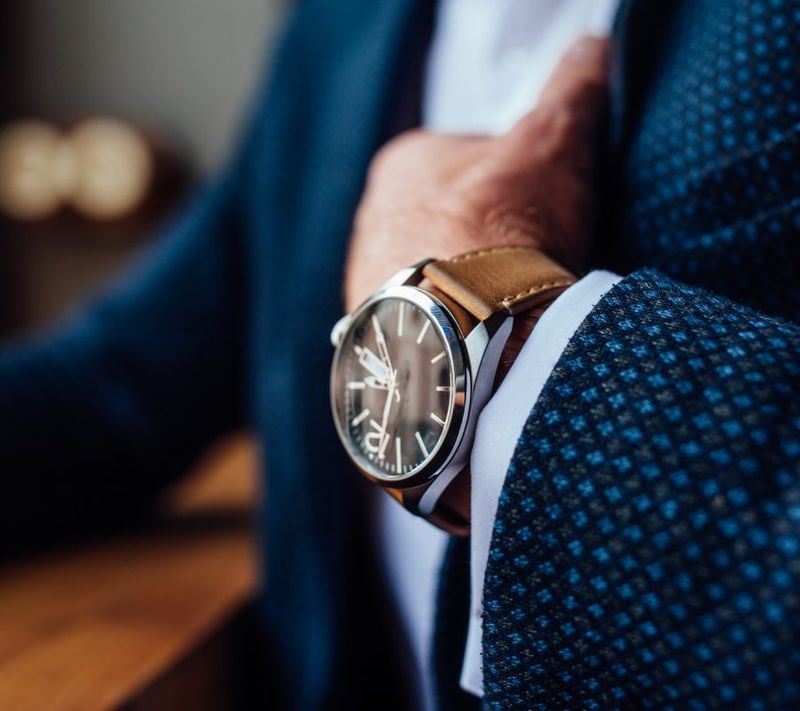 Golden rules to keep in mind
How to wear suits and look great? A golden rule to remember when investing in a suit is to focus on the fabric and fit. High-end suits are more versatile and elegant and will last you longer than thrifty pieces. Always match your shoes to the colour of your suit, and your leather accessories to the shoes.
The bottomline
With everything in place, all you need is to feel comfortable and confident in your own skin. A piece of clothing will look and feel great only if you do. So, embrace your choices and don't hesitate to try looks that are a class apart. 
---
Photo: Shutterstock