Trends in fashion speak about wider trends in society, politics, and the arts at any given time. We live in a time where the style industry dominates global culture to unprecedented degrees. Whether it's political discourse or dinner table discussions, clothes are now integral to every conversation. So when it comes to commemorating ties between countries, even the medium of fashion stands out.
In order to commemorate 30 years of Israel and India's diplomatic relations, the Embassy of Israel in India joined forces with Indian designer Sahil Kochhar to showcase a special collection for both men and women, inspired by the beautiful landscapes of Israel.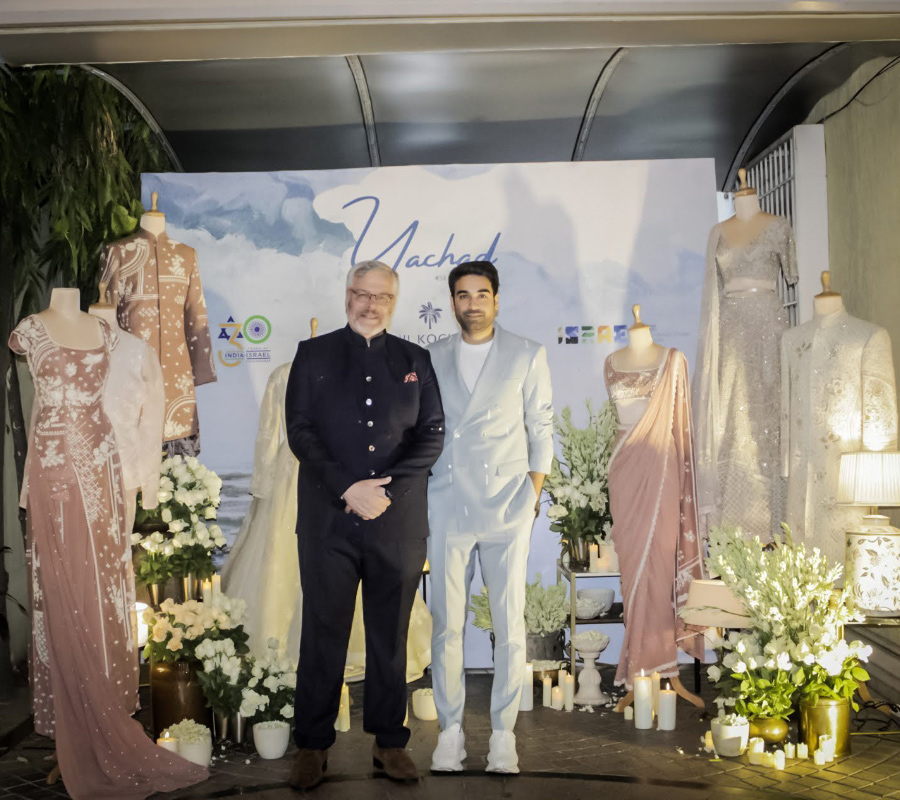 Titled Yachad, meaning 'together' in Hebrew, the collaborative collection showcases the diverse fields of culture, fashion and lifestyle of Israel as well as the lesser-known parts of the country. The fashion shoot took place in several parts of Israel such as the Dead Sea, Eilat, Gan Hashlosha, Tel Aviv and Jerusalem, for which local talent – from athletes to artists and even surfers – were roped in.
Unveiling the collection on August 17, Naor Gilon, the ambassador of Israel in India, said, "This is a first-of-its-kind project which we hope will open doors for future possibilities and collaborations between the people of Israel and India in the diverse fields of culture, fashion and lifestyle."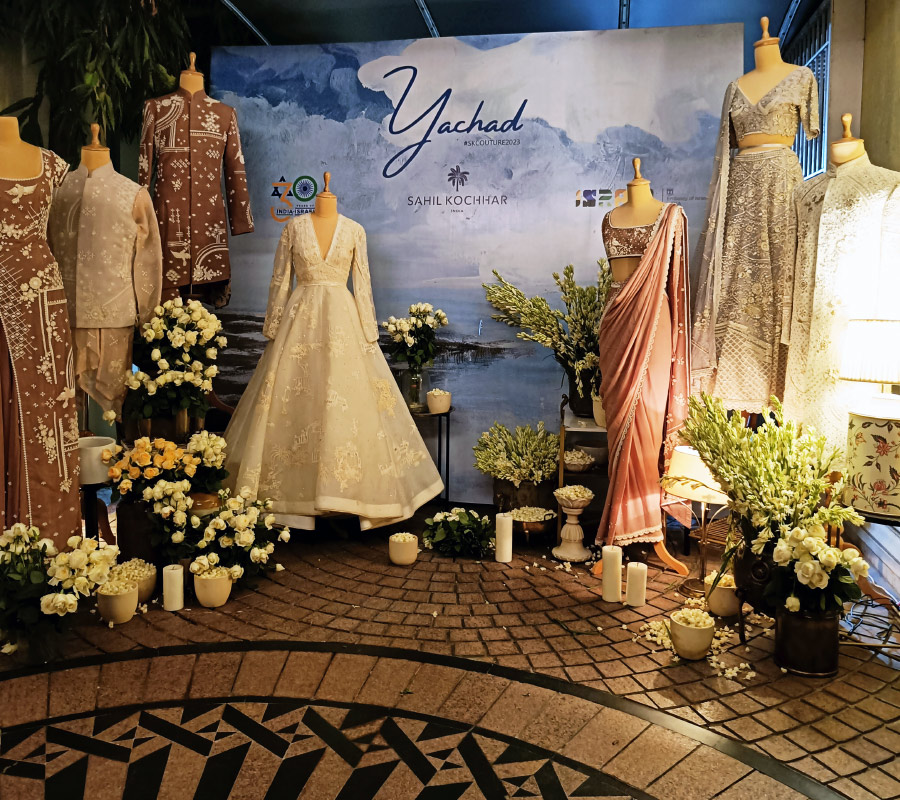 Zee Zest chatted with Sahil Kochhar and Gilon to understand how fashion can open democratic dialogues about socio-political matters.
Edited excerpts:
1. Can you explain the relationship between ways of dressing and self-expression in different cultures?
Sahil Kochhar: I think there are a lot of similarities between the two countries in terms of culture. Fashion is something that we should not be compared with, I think because the bridal market between Israel and India is quite different. We even had a situation while shooting where a local woman really liked one of our ensembles and loved it so much that she was ready to pay right then and there. In this way, it has been a big boost. While creating this collection, we wanted a good mix of Indian and Western cultures to come along and sit together well. So, the collection is very diverse and varied which makes this special.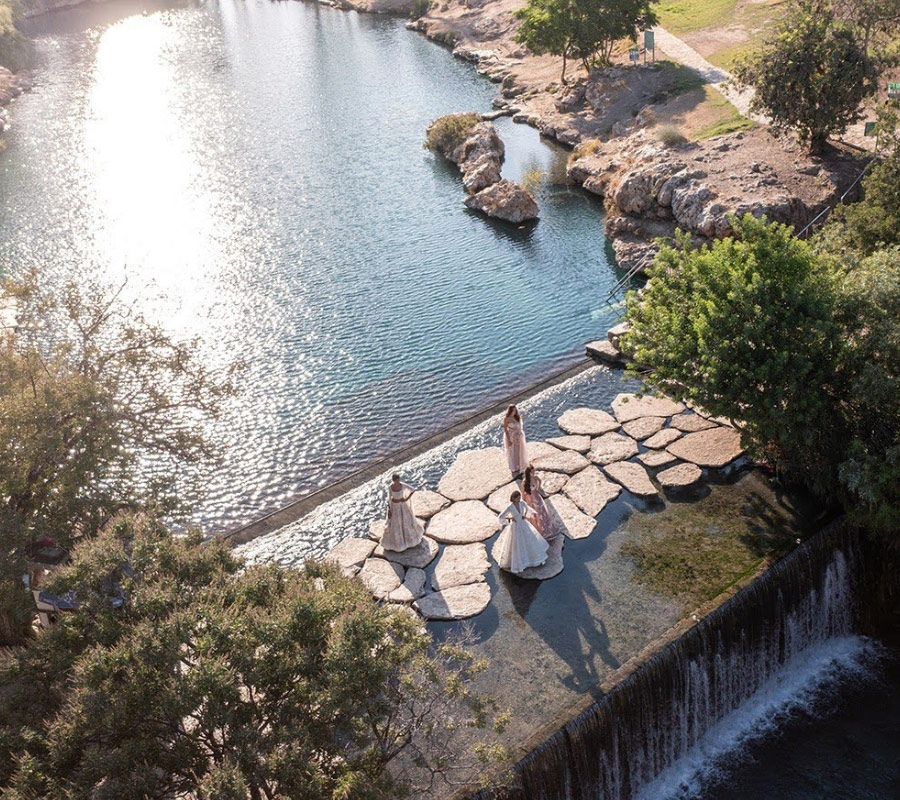 2. In terms of India and Israel's ties, how did your collection work out for this association?
Kochhar: The collection was not only about Indian silhouettes. You can find a lot of dresses, and modern gowns, which make sure that the collection doesn't look like entirely like an Indian one. We call it Yachad for a reason, which means together, and it signifies that in all of the ways. It was not only people coming together but also fashion and style coming and amalgamating together to make it special.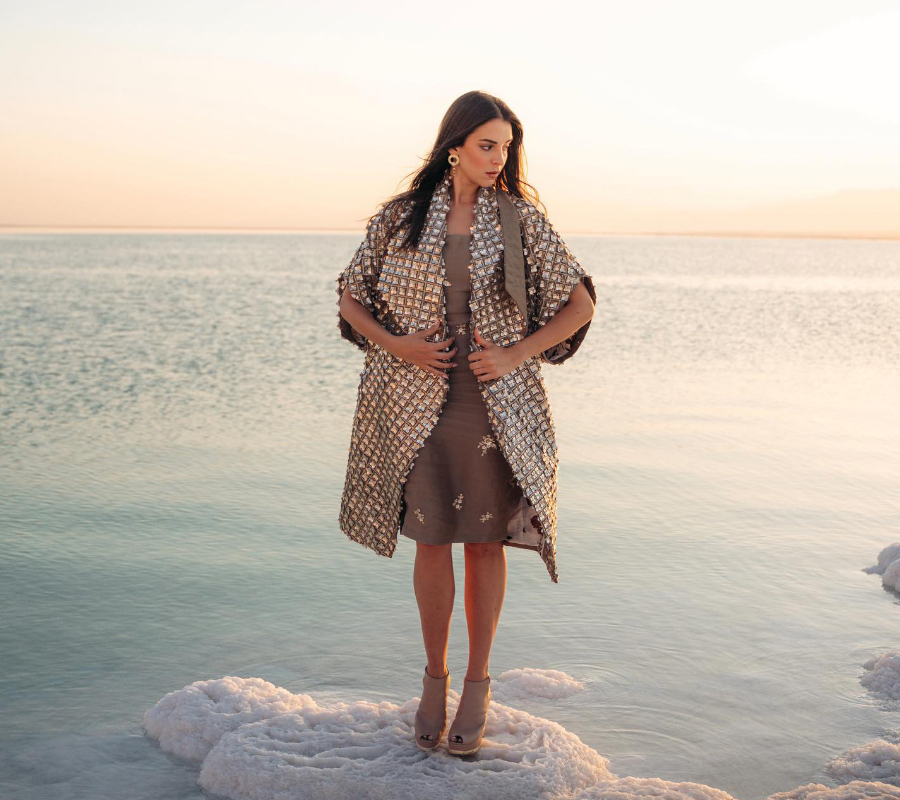 3. The Indo-Israel culture agreement goes back to 1993. How do you think the relationship has improved over the years? Can you tell us a little about the various initiatives taken to promote mutual cultures/arts?
Ambassador Naor Gilon: In general, the relations between India and Israel had a slow start. Both countries were created more or less at the same time, with India being a few months before. In addition, India first recognised the State of Israel in 1950. So diplomatic relations began at the time of acknowledgement and then on 1953, we opened the consulate in Bombay, then. Only in 1997, some diplomatic relations began to be built with Israelis. Mutual appreciation has always existed between people since then. Probably what was missing was the political level above it. Since then, we have been gradually improving. The basis of our cooperation was not culture at first, but rather defence. Our relationship has evolved and today I think that our relationship is very rich and crosses all walks of life, including culture.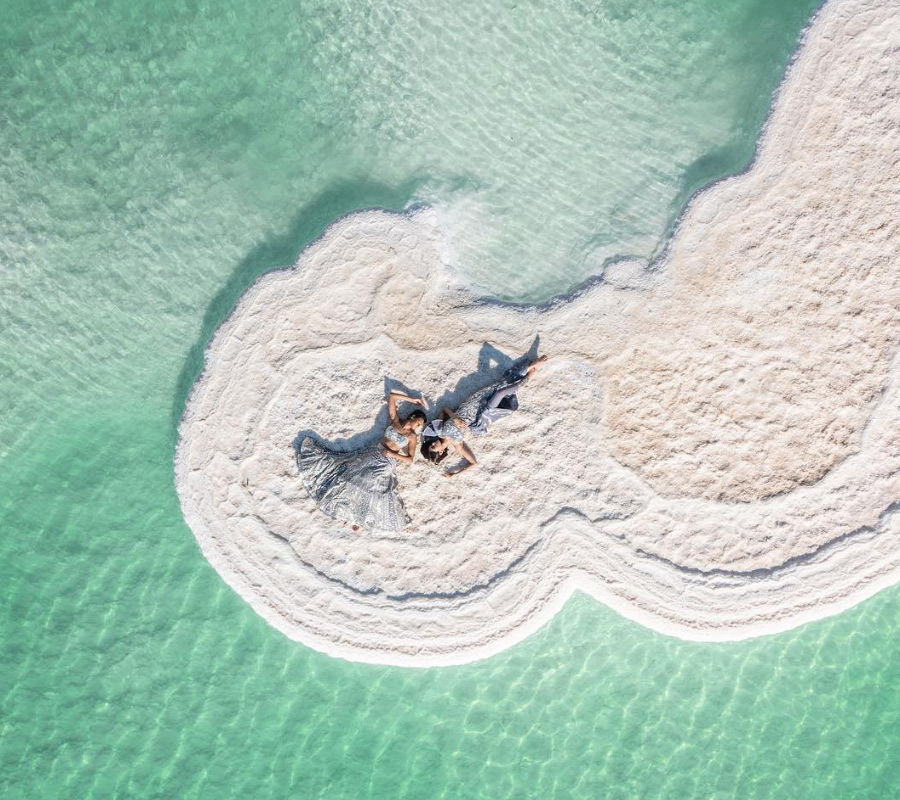 4. What made you go forward with this project?
Kochhar: With the collection being inspired by the landscapes of Israel, I know how diverse the country is - from the north to the south. It has so much to offer in terms of beautiful locations and that's what inspired me. To have crafted a collection in order to tie relations between two countries, it's the most special and spectacular feeling. Before we started working on the collection, there were a lot of techniques and developments, so we just had to put a way to make sure our efforts are in keeping with the place.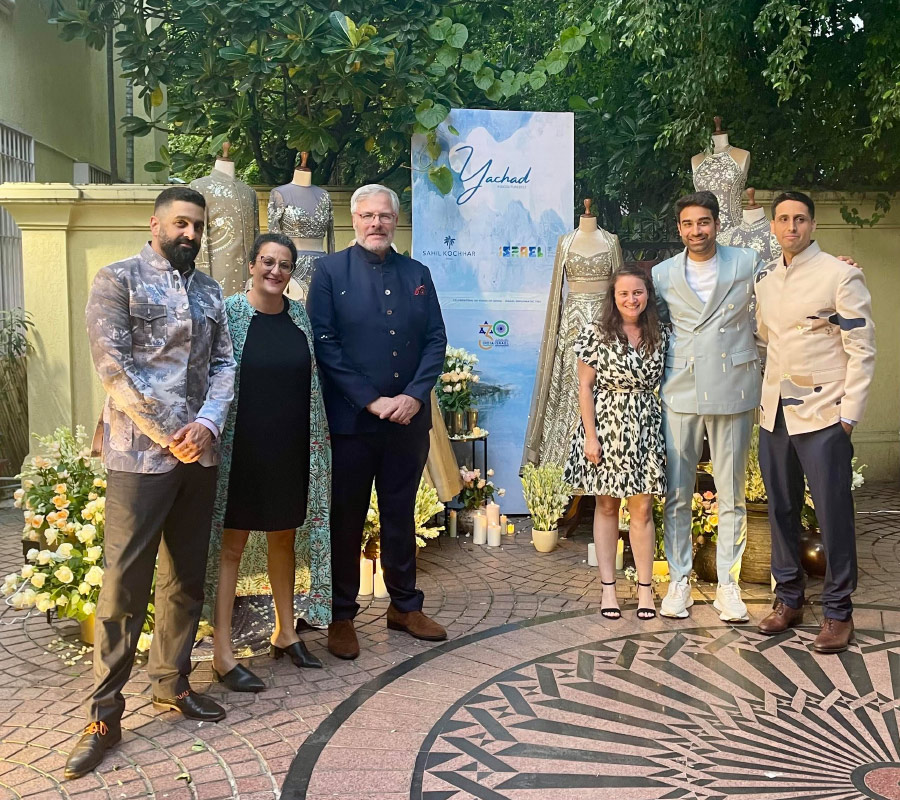 5. How do you want this collection to connect with both Indo-Israel audiences?
Kochhar: I want the collection to bring about more connections and cultures together. The other thing that I want to put more emphasis on is the fact that people have some conceptions about Israel that can only be cleared till the time you get there - realise what the place is and what the people are like. So I think that's what we kind of actually want this collection to perceive.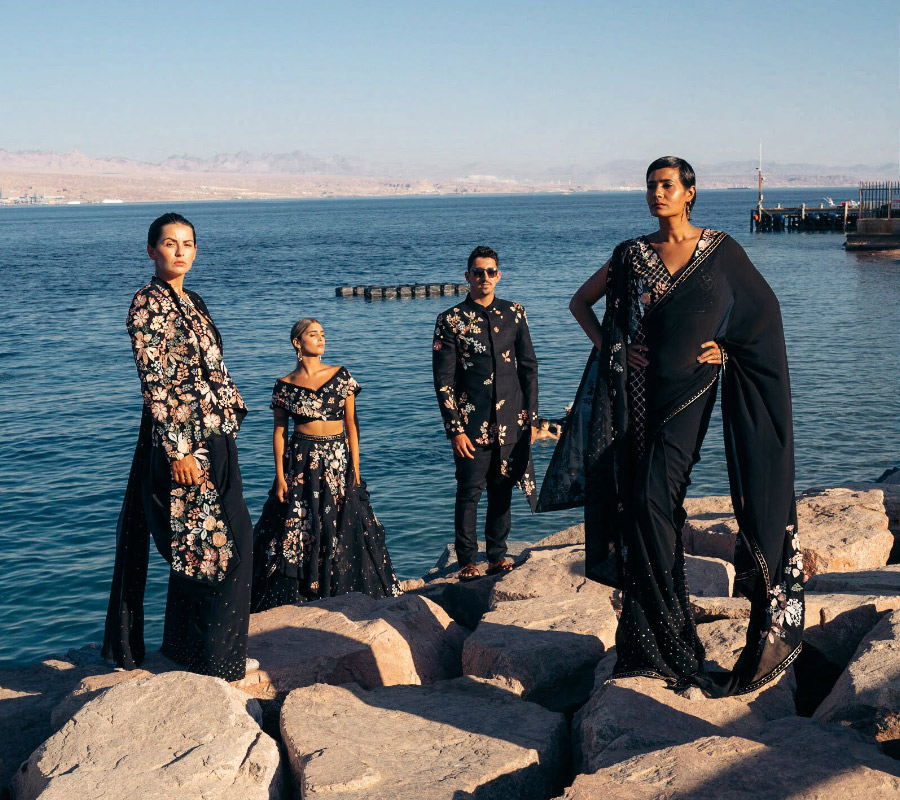 6. This particular project showcases how arts, political and geographical boundaries can be dissolved. What kind of similar projects would you like to see in India in near future?
Ambassador Gilon: For 30 years of full diplomatic relations, we did a series of cultural events and among them, we already had a fundraiser cultural event. The revenues help young women in Israel get vocational training. I believe people have the ability to start relations and connections. They can plant the seeds, but governments are limited in what capacity people are able to do. In my opinion, we need to invite Israelis in large numbers to India. Visiting India, not for a week in a luxury hotel but to be a backpacker for up to a year and to live the cultures to take it in - that is how it must be done. We also need to bring Indians to Israel, and once people meet, I believe all the rest will fall into place. Our role will continue to initiate and push initiatives in different fields, but real collaboration and new projects must come from the people.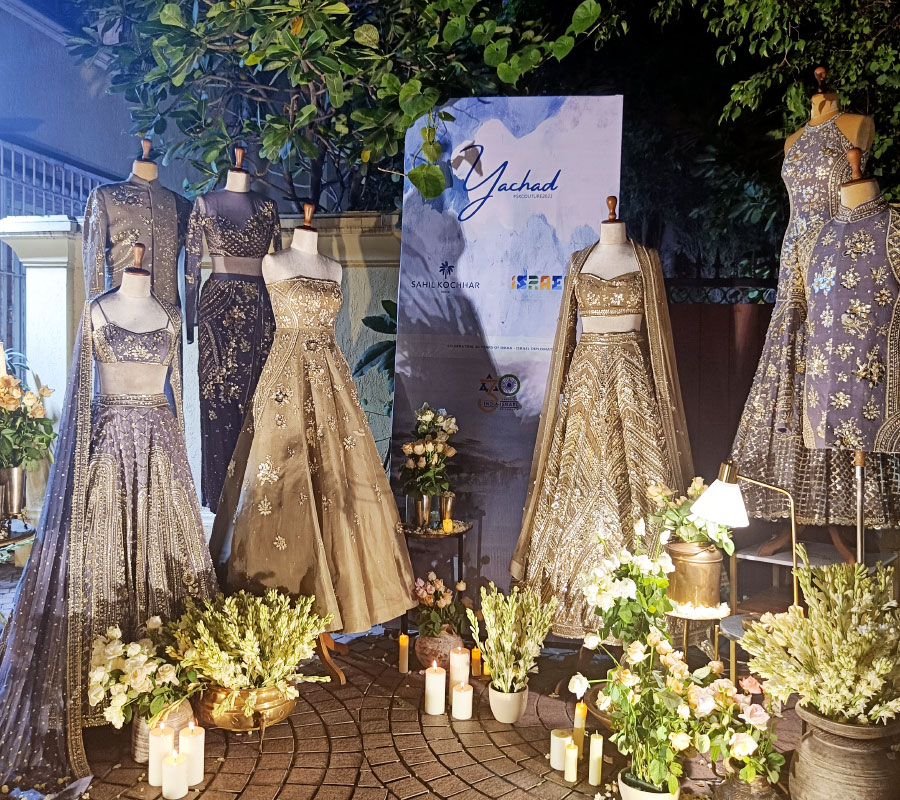 7.  As far as communicating your own cultural identity through fashion is concerned, what is the prime advice that you would give to designers?
Kochhar: I think the only advice that I would probably give is that you should believe in yourself. Stop being someone else's clone. To begin with, try experimenting. Go wrong, it's okay. For this collection, I didn't get to meet the team that I was working with. I didn't get to see the locations personally. Everything was searched online. Despite all that, because you knew in your heart that you were putting in all your effort, it will just come together.
Photo: Sahil Kochhar; Israeli Embassy in India