As the temperatures drop, our skin requires extra nourishment against a host of issues—dryness, dullness and tanning. Enter body butters. Typically made with a combination of shea or cocoa butter as a base along with carrier oils, body butters are formulated to be intensely moisturising, especially for elbows and feet!  
We spoke to Dr. Shweta Netke, Ayurvedic Doctor at Forest Essentials, who gave us the full lowdown on body butters, including DIY recipes that you can try at home!  
Butter is better!  
Bereft of any chemicals, a homemade body butter contains the purest ingredients and full of nourishment for your skin. "Body butters are viscous and are very emollient as they contain a high level of fatty acids. They deeply nourish, moisturise and heal the skin," explains Dr. Netke.  
In fact, a body butter can be tailored as per different skin concerns. "Butters like cocoa butters are rich in antioxidants and help in reducing redness and swelling. Cocoa butter is also rich in natural plant compounds like phytochemicals that improve blood flow to the skin and target the effects of ageing. Shea butter on the other hand helps in lightening acne scars and stretch marks," she says. 
With no chemicals and benefits of natural and fresh ingredients, Dr. Netke of Forest Essentials believes that homemade butters can have a longer shelf life—anything between 6-8 months, if stored in a cool and dry place. For each of the following butters, simply whisk together all ingredients till they reach a smooth consistency. Make sure your hands are clean before the process—and once you're done, store the butter in a clean, airtight container.  
1. Body butter for dryness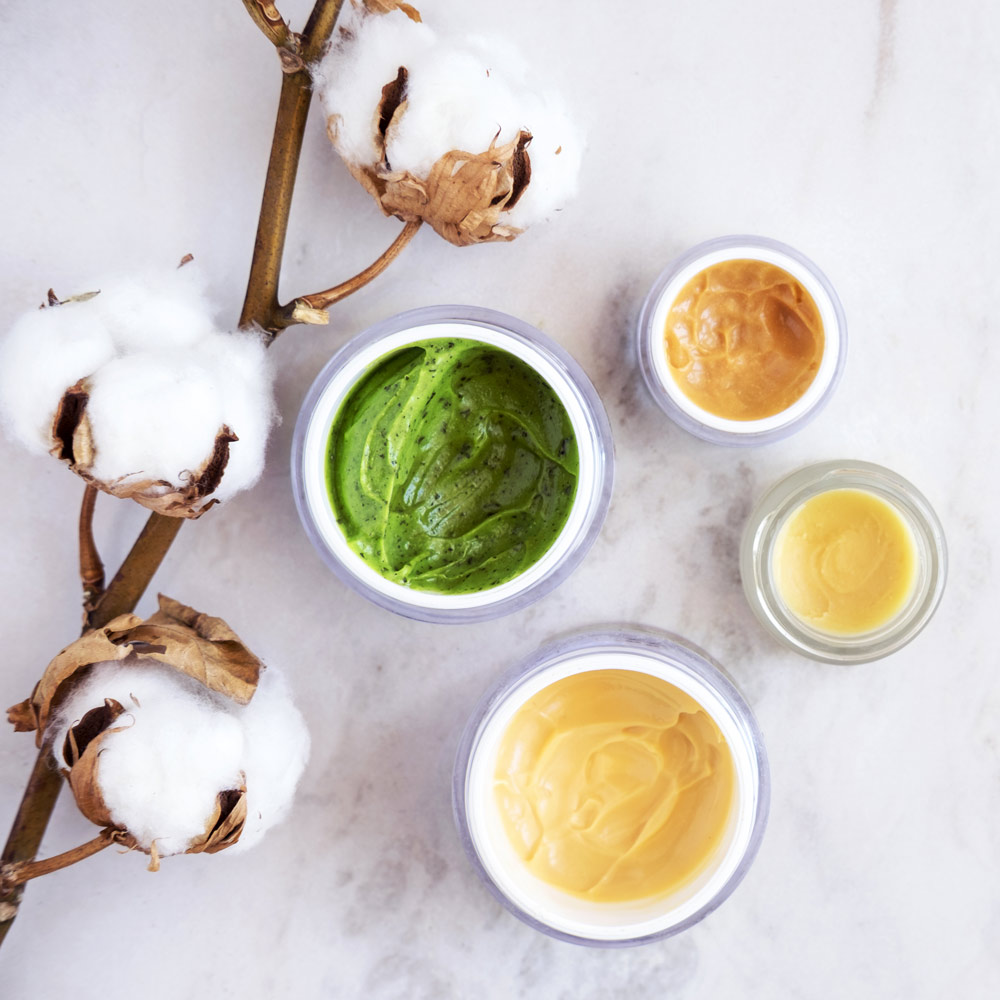 Avocado butter is loaded with omega-3 fatty acids, Vitamins, A, D and E, potassium, and antioxidants—it's not without reason that avocado has been hailed as a super fruit. Coconut oil is rich in Vitamin E and when combined with avocado butter, the duo nourishes the skin and forms a protective layer around it. Olive essential oil, lavender essential oil and black currant essential oil are known for their lightening, calming, and healing properties respectively and add just the right finishing touch to the butter.  
Ingredients  
½ cup shea butter 
½ cup avocado butter 
½ cup coconut oil 
Olive essential oil 
Lavender essential oil 
Black currant essential oil 
2. Body butter for dullness  
This butter primarily contains shea butter and almond oil—both known for their high concentration of Vitamin E, a potent skin lightener. The addition of cocoa butter provides intense moisturising properties. Similarly, grapeseed oil is loaded with antioxidants that brightens and evens out the skin tone while rose essential oil is known to work on blemishes and tightens the skin.  
Ingredients 
½ cup shea butter 
½ cup cocoa butter 
½ cup almond oil 
Grapeseed essential oil 
Rose essential oil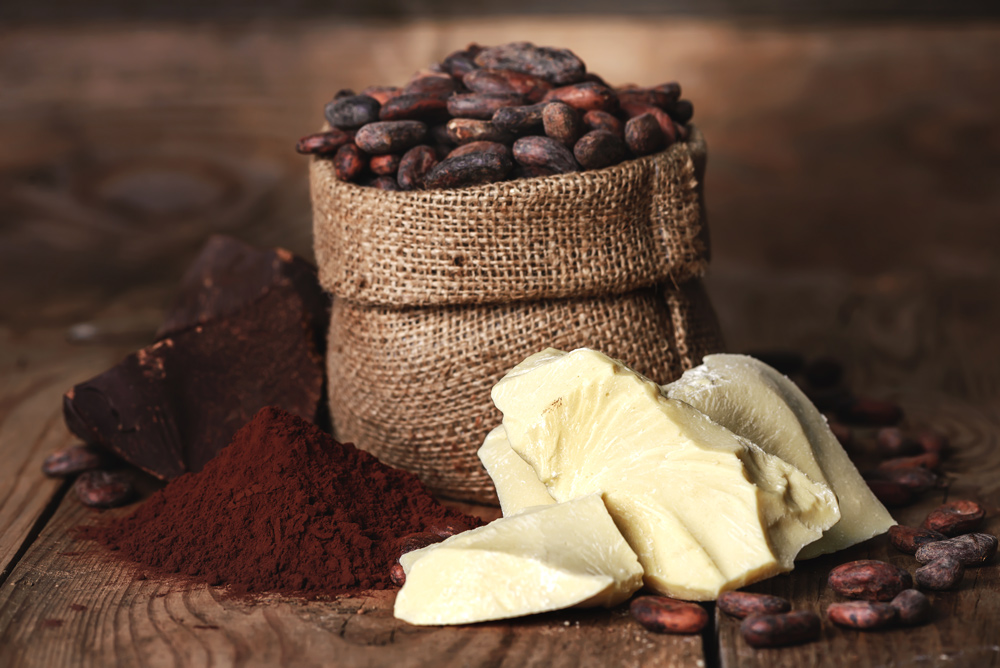 3. Body butter for tanned skin 
Yes, body butter is used for tanned skin too! Shea butter is rich in Vitamins A and E form the base of this butter. This recipe also uses cocoa butter—a rich emollient with antioxidants that prevent free radical damage. Additionally, the orange essential oil and lemon zest, rich in Vitamin C help in clearing and brightening the overall skin tone.  
Ingredients  
½ cup shea butter 
½ cup cocoa butter 
Argan essential oil 
Orange essential oil 
Lemon zest 
Photo: Shutterstock