Winter is officially here and the time for layering has begun. If you're confused about how to make layering look stylish, look no further. While you may enjoy cosying up in a sweater, there is much more to winter fashion for women that goes beyond the ordinary.
You can stay warm in winter dresses for women, slip into a pair of wide-legged pants and wear a warm blazer for a meeting, and more. There are so many winter office wear ideas for working professionals that we made a list. So, you can prep a few go-to outfits and have a winter wardrobe that ranges from winter dresses for ladies to pants, sweaters, and more. See our list of winter office wear ideas for women and get ready to look stylish while you work.
Winter office wear ideas for women
1. Overcoat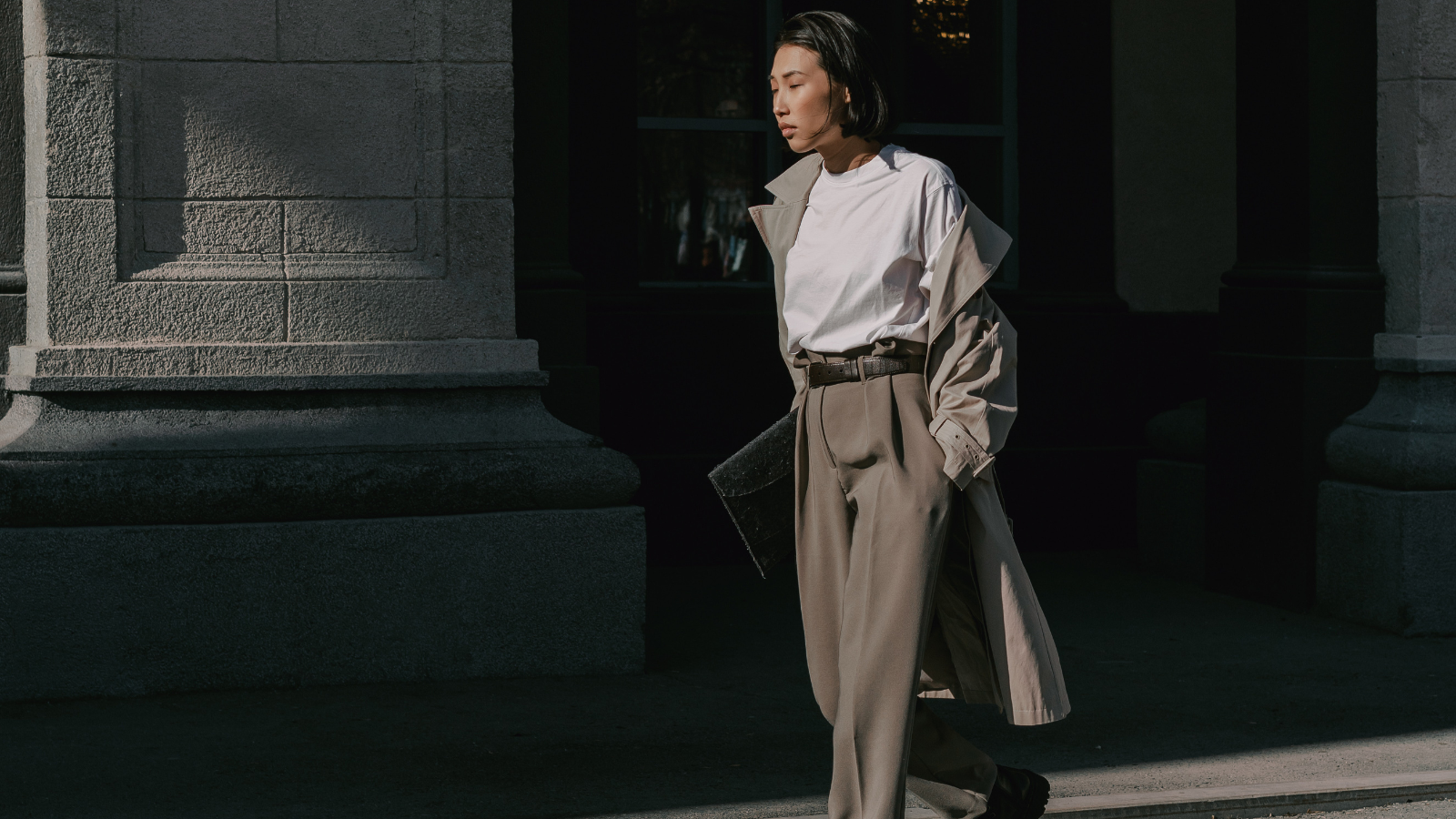 We are sure you know that you need the right outerwear to sustain the winter season. Outerwear works well for both practical as well as stylish winter looks. It's also a great winter office wear idea because you can simply take it off when it's warm indoors. Coats are a winter essential that should be a part of office outfits for women. Neutrals are the best choice for an overcoat. You can opt for classic office colours such as grey, navy, camel, or black.
2. Pullover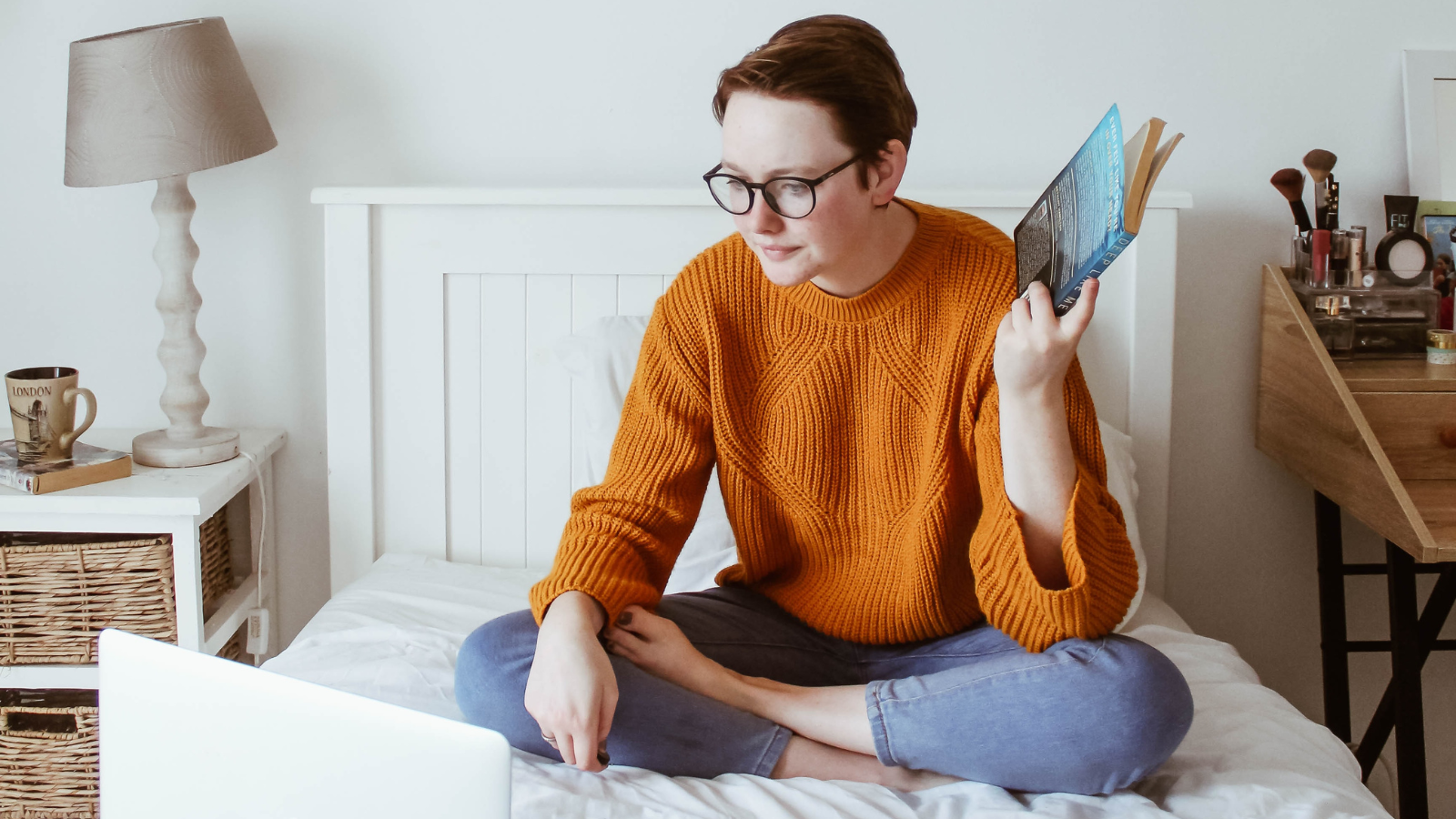 If you're not someone who'll pick a winter dress for women, perhaps a pullover is more your style. Choose knitwear as this is a winter office wear idea that'll help you keep warm and trendy. A good knit pullover keeps you warm while also making you look professional and chic, making this an essential winter fashion for women. Quality pullovers naturally have a good fit and are easy to pair thanks to their availability of styles and colours. For working professionals, trousers or pencil skirts are great bottom options. But you can double up this pullover for a casual outing and pair it with jeans instead. How's that for a helpful winter office wear idea?
3. Cardigan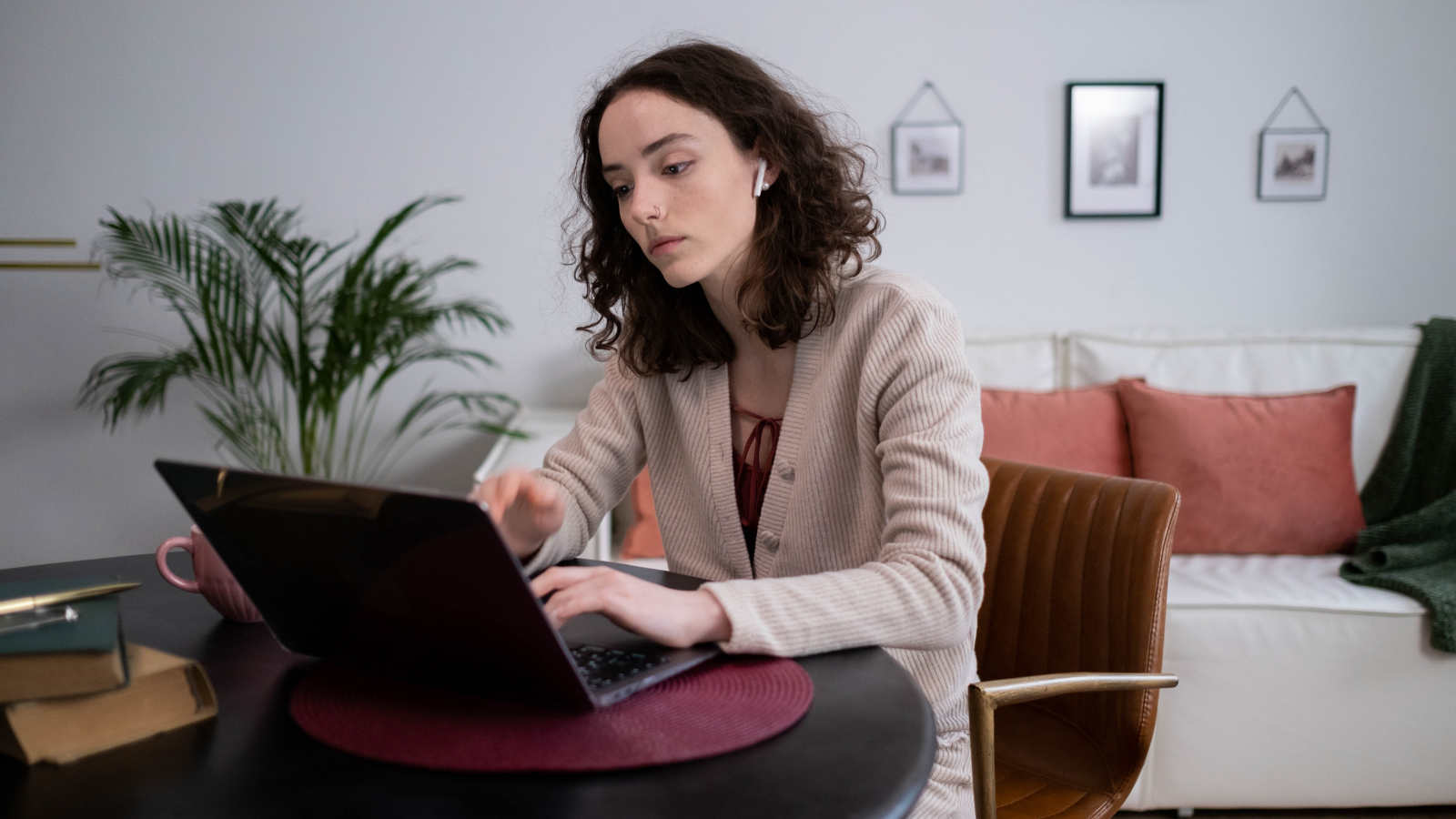 A cardigan is a great winter office wear idea for women, and you'll often find it in most winter lookbooks. You should layer a skirt under your cardigan to make the look more glamorous. Opt for a woollen or suede pencil skirt, which is a must in any wardrobe full of office outfits for women. Match this look with knee-high boots to keep your legs warm and especially on days when you're going out after work.
4. Pantsuit with shirt and booties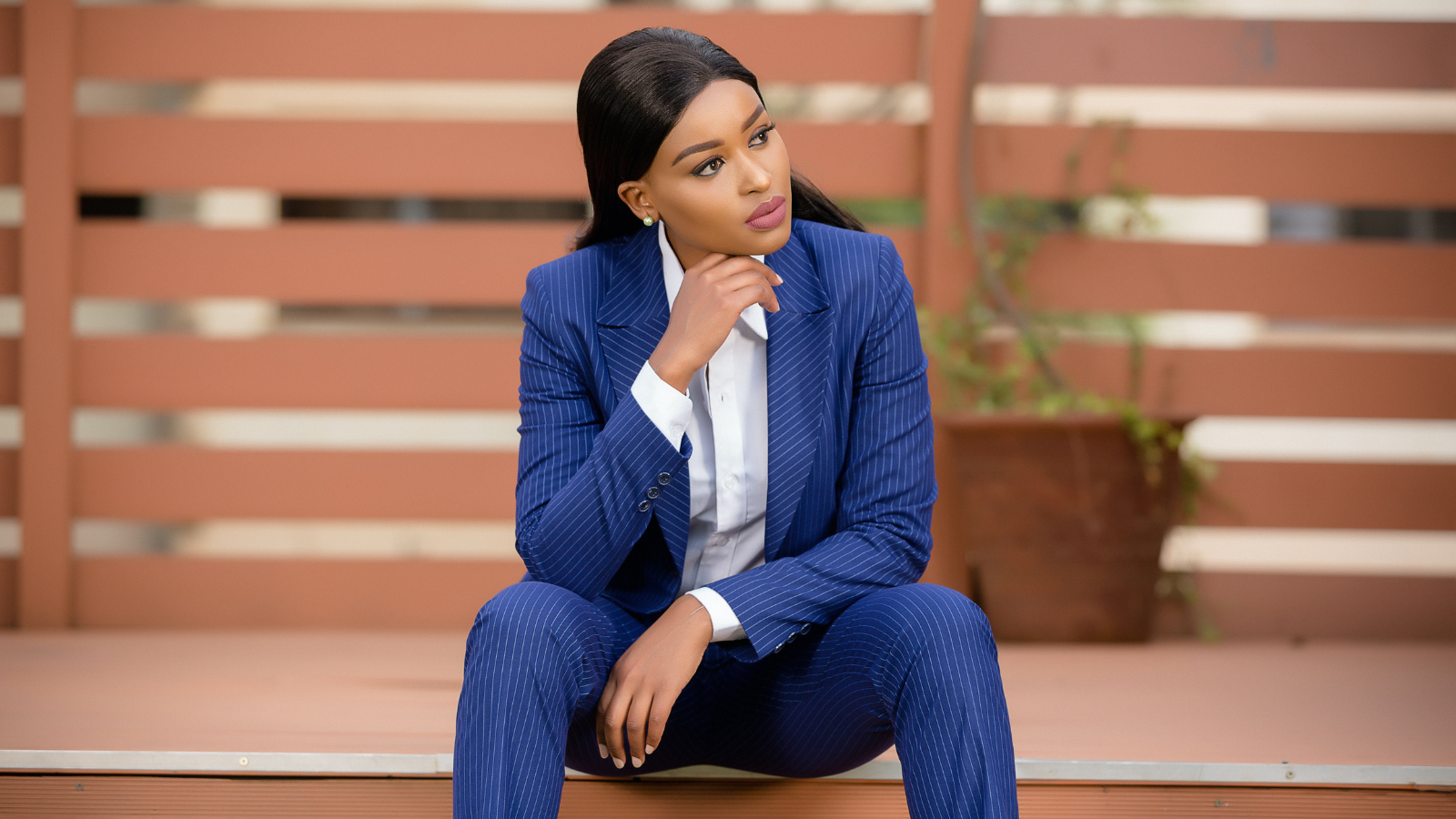 Pantsuits make for the perfect outfit for an ultra-formal look. However, it is important to choose a well-fitted pantsuit in neutral shades. To make it the perfect winter dress style for women, match your top along with a pair of bottoms. To complete your look, wear a pair of ankle-length boots and keep your accessories minimal.
5. Turtleneck sweater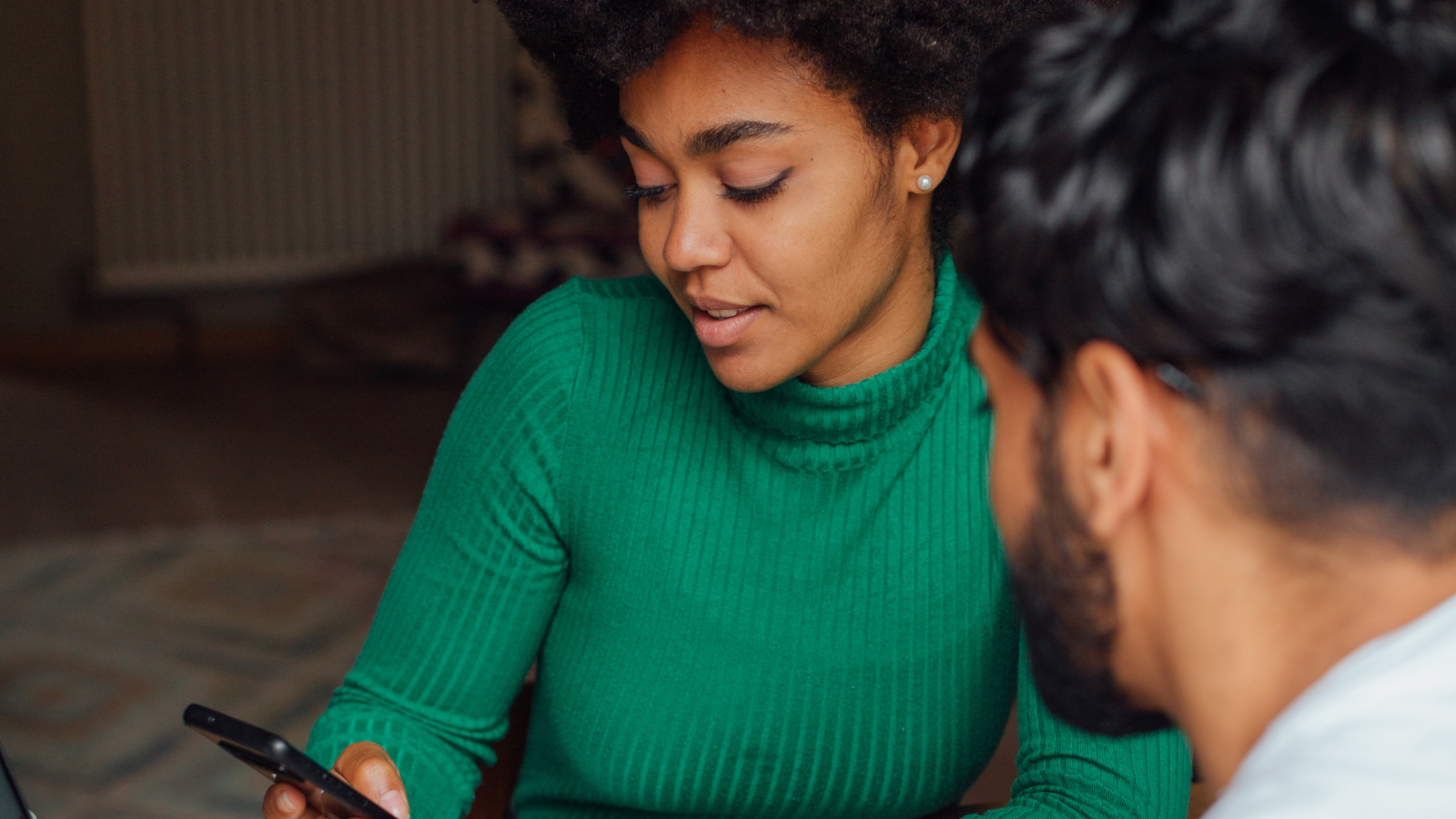 How can you rule out a sweater in a winter office lookbook? Choose one that would be suitable for an office environment, and what better than a turtleneck sweater? You can wear it on top of a dress to make it a winter dress style. Perhaps you could tuck it into a pair of great trousers. Turtle necks worn on top of midi dresses make for great winter dresses for women.
6. Bold blazers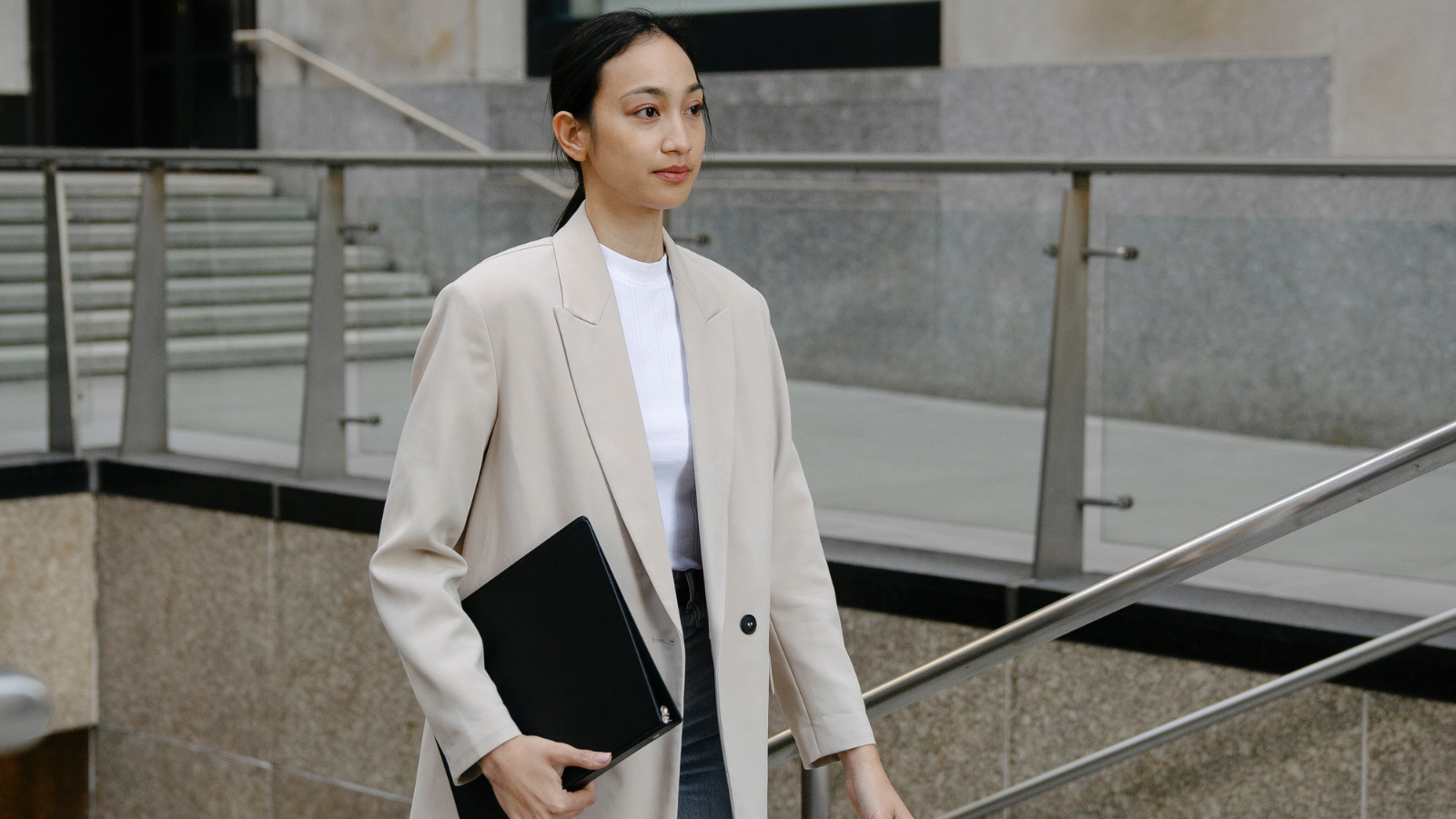 Just like a suit, blazers are a great winter office wear idea. Whether you want to wear it on a winter dress or on a sweater and trouser that's your preference. But they'll give you a neat look. You can opt for bold colours while choosing your blazers. You could style your blazer with high-waisted jeans and a white t-shirt. Alternatively, you could also style your blazer with a pencil skirt for that perfect girl boss look. Blazers are available in various colours and styles, but we suggest choosing the bold colour palette for a more formal look. 
7. Camel jackets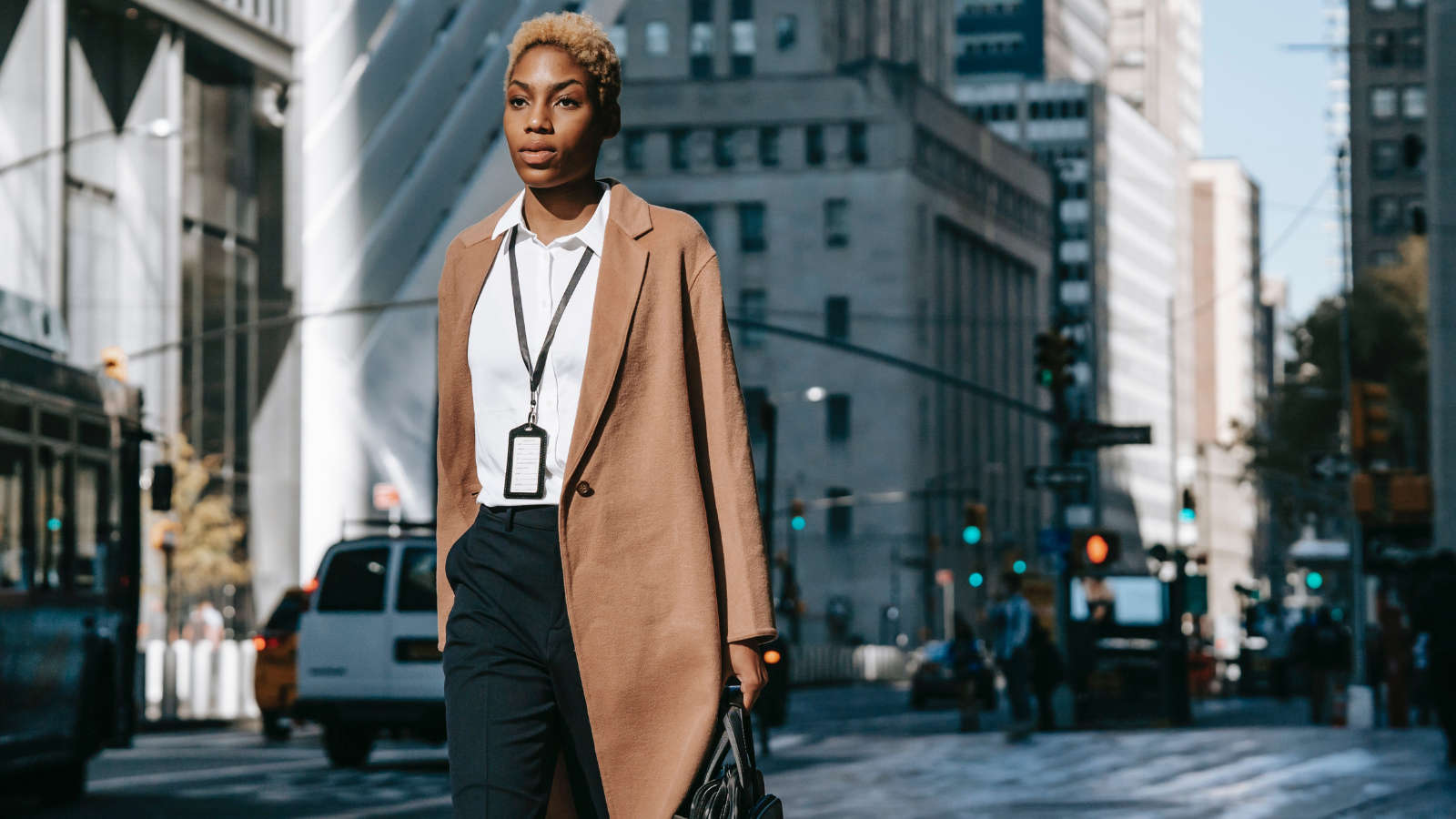 Camel jackets perfectly suit the winter season. Wearing a camel-coloured jacket can complement any winter dress style for women. And, during chilly evenings it will keep you warm and cosy. Camel is a great classy colour and is also versatile. These jackets come in handy when you want to add colour to your wardrobe of office outfits for women. You may choose to style your pair of boots along with the jacket, for a fashionable office winter look.
8. Leather jackets
Leather is a high return on investment if you are not hard-pressed on the budget, especially while deciding on your office lookbook. It adds a chic touch to an otherwise dull winter outfit. Leather jackets, pants, boots, or even leather belts can take your winter look up a notch. Leather jackets pair well with not just knits, but also silks, and woollens. It adds elegance and class to your office winter lookbook.
9. Plaid trousers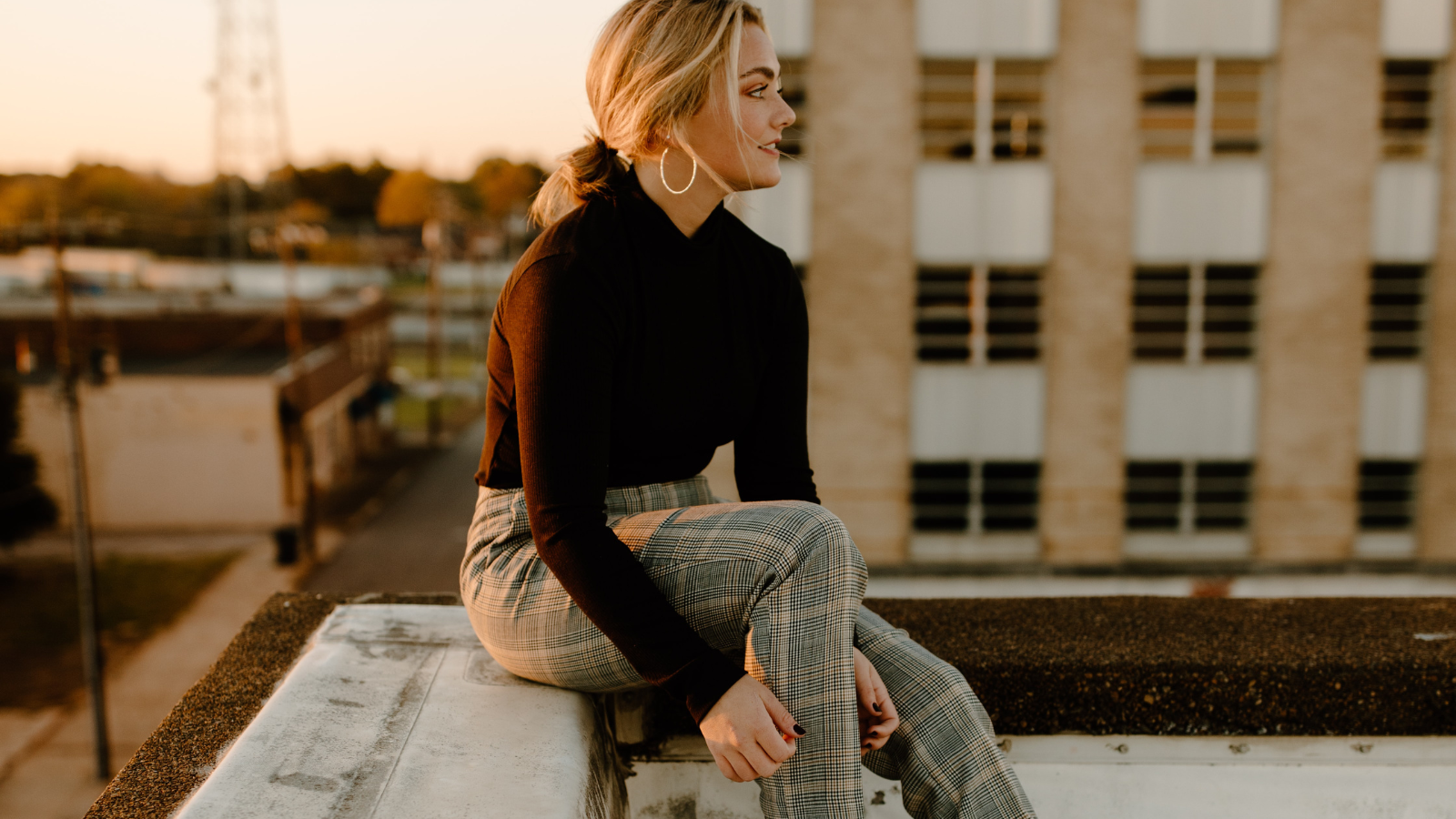 A pair of plaid trousers are another trendy option that works for an office wear look. You can style it with a trendy blazer and a pair of heels for a chic and classy look. As we are on the topic of winter office wear ideas, your winter fashion does not all need to be plain and boring. Add patterns and colours to your winter outfits, even if you're wearing them to work. You can accessorise your trousers with a belt or opt for a dark-coloured coat and boots. To complete the look, add a scarf for a pop of colour.
10. Midi skirt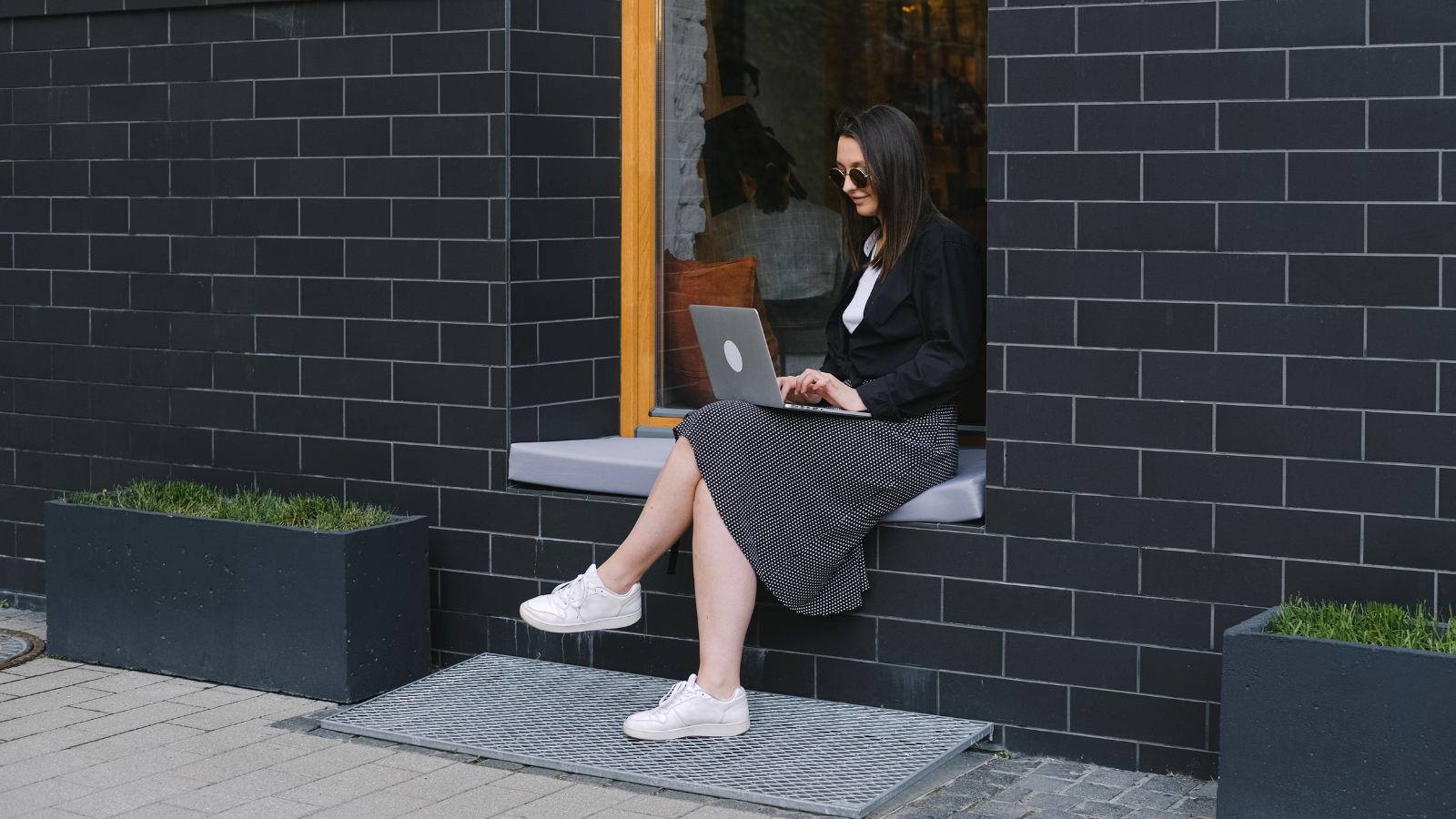 We all know that skirts are not appropriate for winter. But on days when it's not too chilly, take out your favourite skirt and make it appropriate for winter. Button-front midi skirts are your answer here, especially if we are talking about office winter wear. This adds a unique flair to the office winter look. Since it's winter, wear it with a pair of black leggings and a jacket as per the ideas suggested above. You can glam them up with minimalistic accessories like a  simple chain or earrings to accentuate the final look.
Photo: Canva and Pexels