Is it possible to decorate your home and fill your wardrobe with pieces made using sustainable materials and environmentally responsible manufacturing methods? Yes, if you know where to shop. There are numerous brands working diligently to help you make a difference and lead a more eco-friendly existence.
So bookmark these brands if you are looking to live more mindfully and support a cause. Because being green is a lifestyle - not a trend.
Oorjaa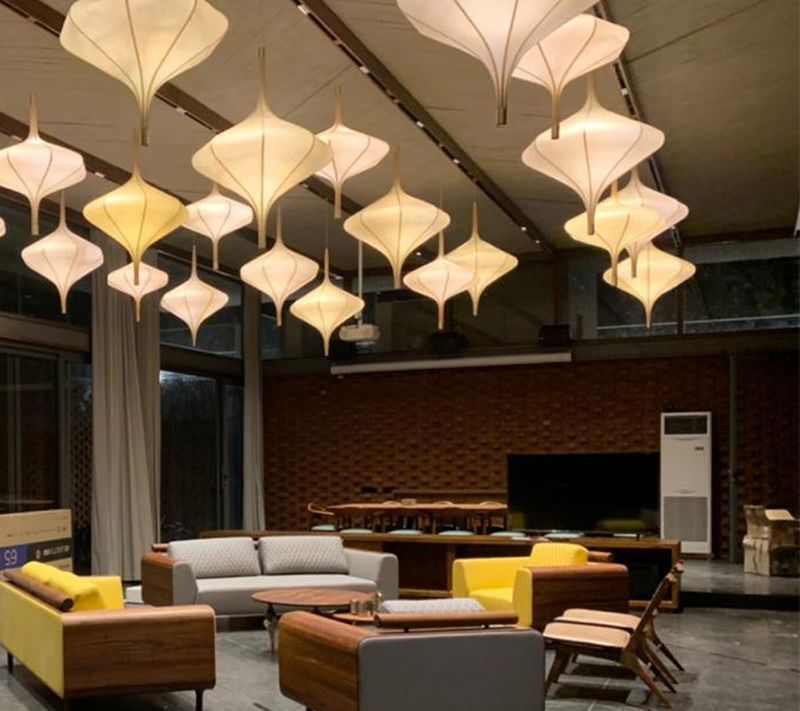 Lamps made of lantana, a highly destructive weed, have been illuminating homes and offices all over India thanks to the creative genius of Bangalore based designer Jenny Pinto. "Lantana stems have an inherent ability to bend and create shapes seamlessly. I thought of creating a line of lamps that are not just beautiful but also easy to maintain," says Pinto. Lantana is, in fact one of the ten worst invasive species of the world causing a menace and invading our forests. The southern, western ghats, Shivalik hills and central India are the worst hit. Making lamps out of lantana is a way to contain its spread and manage it in a better way. The manufacturing process is quite different from the usual way furniture is made. After the shrub is chopped off, its wood is treated in boiling water to make it flexible. The bark is removed and the log is sliced into sticks before it is assembled into lighting pieces. Apart from the aesthetic appeal lantana based products are also low-cost, durable and resistant to termite and bedbugs. It also scores on maintenance, as the products only require a coat of varnish paint once a year. 
Shop here: www.oorjaa.in
Bandit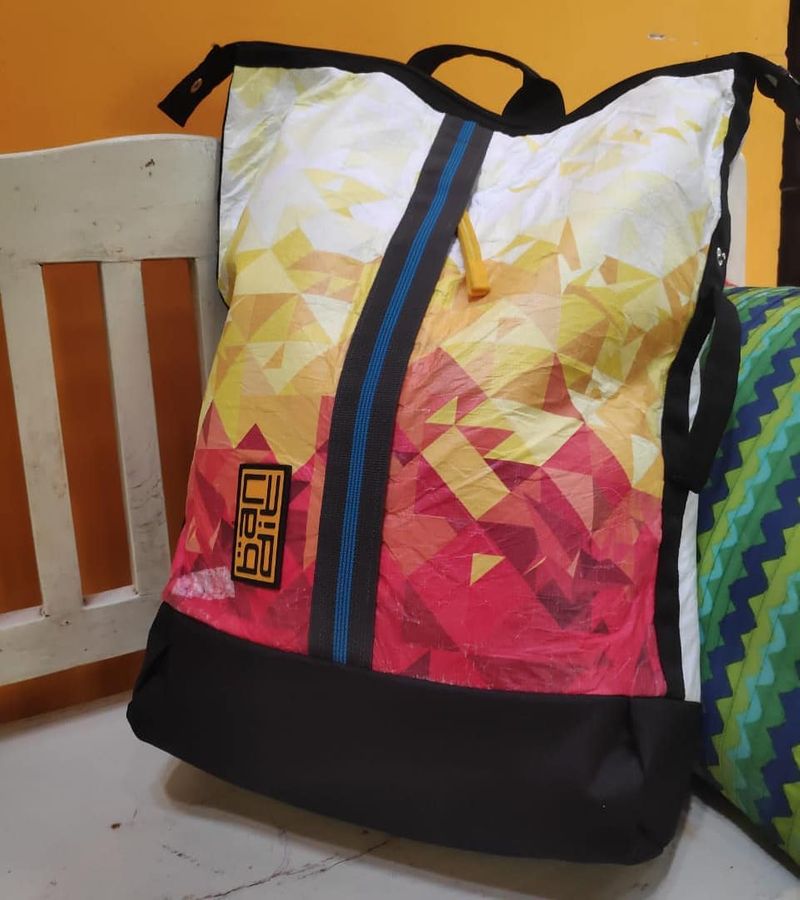 This design label from Goa repurposes flex, tarpaulin and seat belts into fashionable pieces of utility. The accessories label by Satyajit Vetoskar retails in India as well as Europe (Portugal, Croatia and Germany) and includes backpacks, sling bags, fanny packs and laptop sleeves designed in collaboration with artists and musicians. There is also a jewellery line, fountain pens and timepieces made from reclaimed aircraft aluminium. The newest addition includes yoga mat bags made using tarpaulin. Carefully designed, it has a pocket to keep your phone, keys and a small towel. The products are made by local women from Goa. Brandit is based on the ethos of 'circular fashion,' and even encourages consumers to return the bags once they have reached the end of their life cycle. They are then redesigned into wallets and smaller accessories, thus completing the circle of a new design economy.
Shop here: www.therealbandit.com
Baro Design
This Mumbai based studio by Siddharth Sirohi gives a new lease of life to old wood by turning them into bespoke furniture pieces. The teak wood used is reclaimed from old buildings and homes. The designs are simple and classic with hints of mid-century modernism and attention to form and function. The approach is old school, relying on traditional wood joinery methods, but the result is as timeless as it is contemporary. Natural linseed oil and beeswax polish are engaged to impart an earthy aesthetic. Apart from original designs, there is also vintage furniture painstakingly restored to exquisite new form. The nod to wabi-sabi aesthetic is evident in the pieces that celebrate simplicity and imperfections. 
Shop here: www.baro.design 
Sepia Stories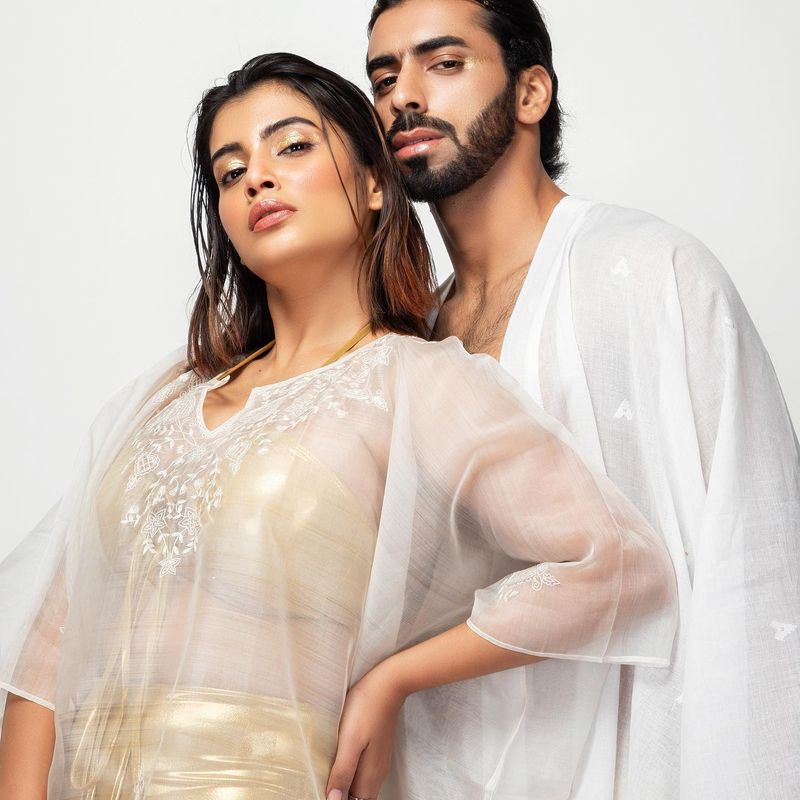 Looking good with a clear conscience is made easy by this Goa based brand helmed by a brother sister duo. Sepia Stories is a sustainable, slow fashion brand that works with indigenously grown organic cotton from Kutch. 
"This variety uses less water to grow compared to regular cotton and is completely toxin free as no pesticides are used to grow this variety," explains founder Praful Makwana. 
The collection spanning garments, accessories and personal care products also uses recycled, upcycled and biodegradable materials that leave less of a footprint at the end of their life cycles. Only natural dyes from leaves, roots, seeds, barks and flowers go in the collection. Some plants like aloe vera and tulsi impart medicinal properties to the fabrics making them therapeutic. The emphasis is on low-environmental impact and longevity rather than mere trends. Makwana believes that quality is key when it comes to creating more sustainable clothing, as longevity is vital for consuming fashion in a greener way. Each collection comprises of limited pieces and offer custom fits for all styles.
Shop here: www.sepiastories.in
A Blunt Story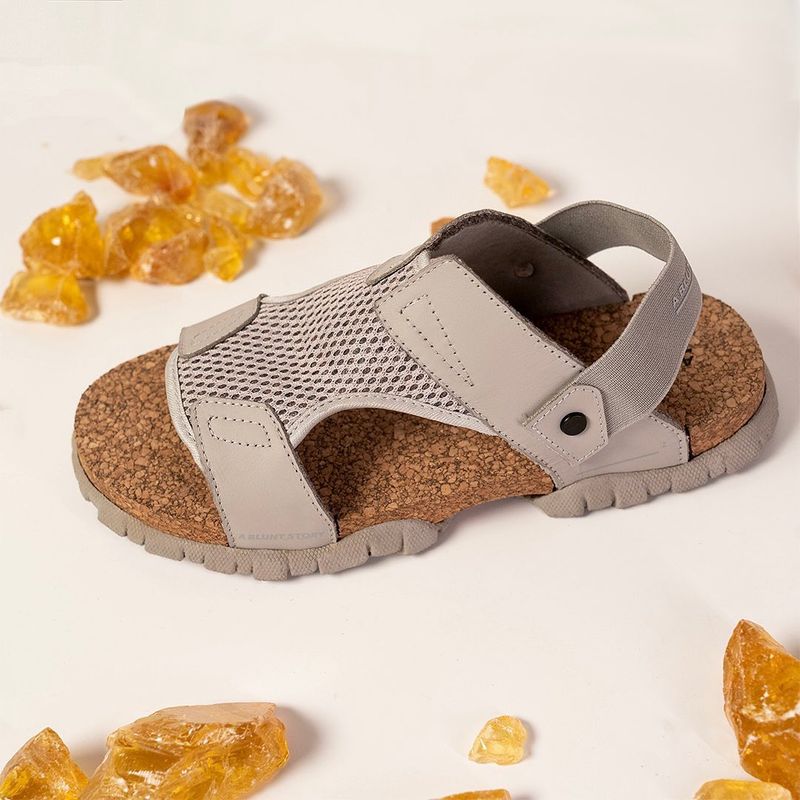 When advertising professional Chandni Batra decided to create footwear that cared for the planet it led to the birth of 'A Bunt Story.' After two years of R&D Batra finally launched a pair using plant based and upcycled materials ranging from agricultural waste to leather offcuts. The footwear range is 96 percent biowaste - soles are made of rubber, cork, rice husk and other bio-based material while the mesh is 100 percent recycled pet bottles. The leather used is upcycled offcuts from the luxury automotive industry. Each pair utilises approximately 10-15 gm of post-consumer fabric waste for its cushioning. "From a design point of view we wanted to cater to a wider audience to make sustainability accessible to all because we all need to care about this. I feel the styles and designs cater to everyone and not just the environment conscious people," says Batra. 
Shop here: www.abluntstory.com
Mehrotra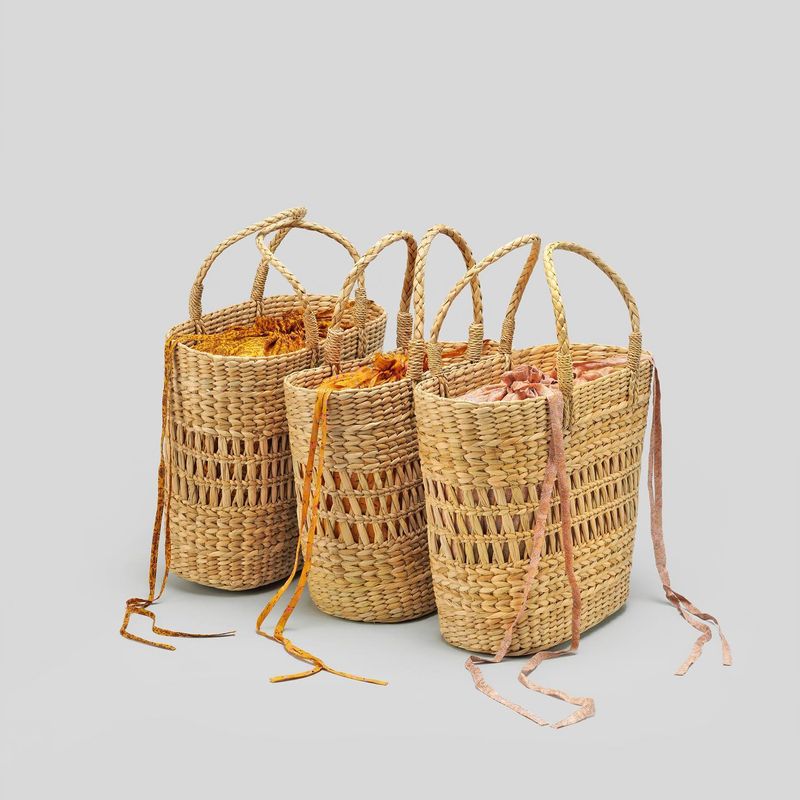 Much before slow fashion became the buzz word Sofia Mehrotra has been creating long lasting everyday pieces using recycled, upcycled and natural materials. Her signature material is the upcycled silk sari which the brand uses to create new products such as trendy scarves and slouchy pouches with braided straps. Up to six pieces are carved from a single sari, each with a unique design. These make perfect accessories for all kinds of wardrobes. They also make large straw bags handcrafted from watergrass by artisans in Manipur. The bags are fitted with a silk pouch inside. The products are simple with luxurious detailing. Each bag comes with care instructions that include practical tips on how to make them last longer.
Shop here: www.mehrotrasthlm.com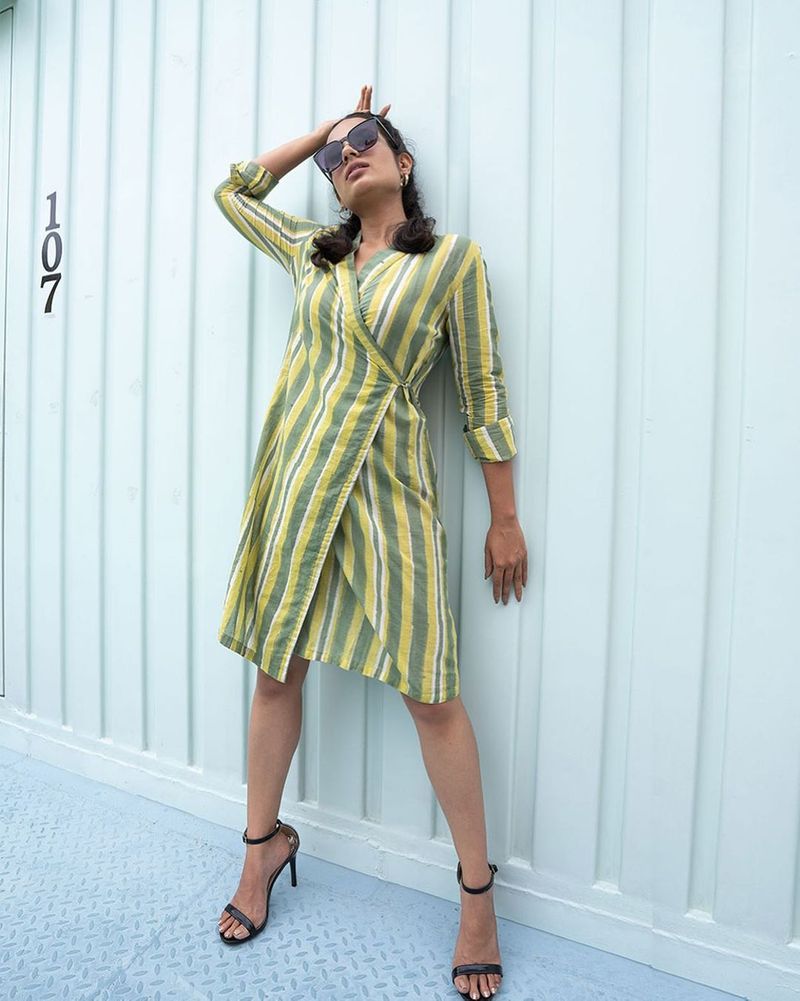 Maati by Neha Kabra
This PETA approved vegan clothing brand uses handloom khadi made by Ganai family in West Bengal. Hand operated loom shed a lot of yarn as scrap and Maati upcycles the wasted yarns into another cotton fabric of a special count, and uses both the resultant fabrics. Environment friendly colours such as black from iron oxide; white from limestone; yellow from turmeric; blue from indigo; green from spinach and red from kumkum and gulmohar flowers are used in the garments. The tags are made out of seed paper. "Basically, if you throw my tags, there is a possibility that a plant will grow out of it. It is the best use of something which is otherwise always wasted," says Kabra. The garments are put together by an all-women's team of seamstresses, quality controllers and sample in-charge. To promote circular economy, Maati accepts worn-out products that they once bought from the brand. Depending on the condition, it upcycles the garments into accessories, or gives it away to orphanages or old age homes if they are in a better condition. 
Shop here: www.maatibynehakabra.com 
The Tribe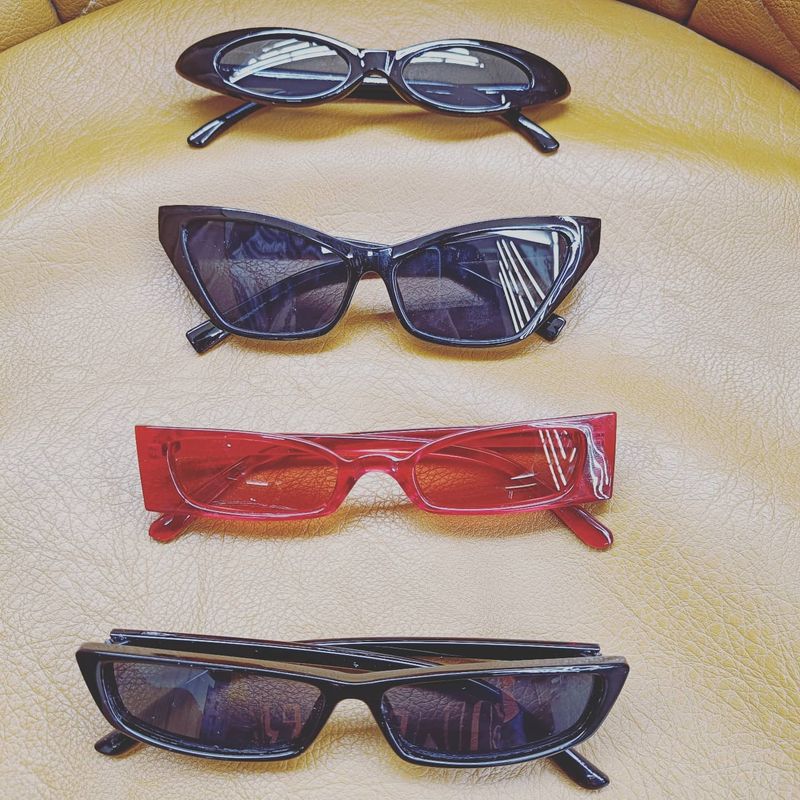 If you are looking to stock up on eyewear for this summer ditch the plastic frames for wooden ones by Pune based brand The Tribe. These are light and hypoallergenic – less likely to cause allergic reactions than plastic frames. They are also environment friendly. Founded by Dinesh Relwani and Hitesh Parwani, The Tribe comprises a range of sunglasses with frames made of Brazilian rosewood, ebony, bamboo and old skateboard. The lenses come polarised with UV protection sunglasses. Even the case is made of bamboo. The brand has also launched a range of watches in wood and wooden earphones with noise cancellation.
Shop via the Instagram - @ tribe_india
Repap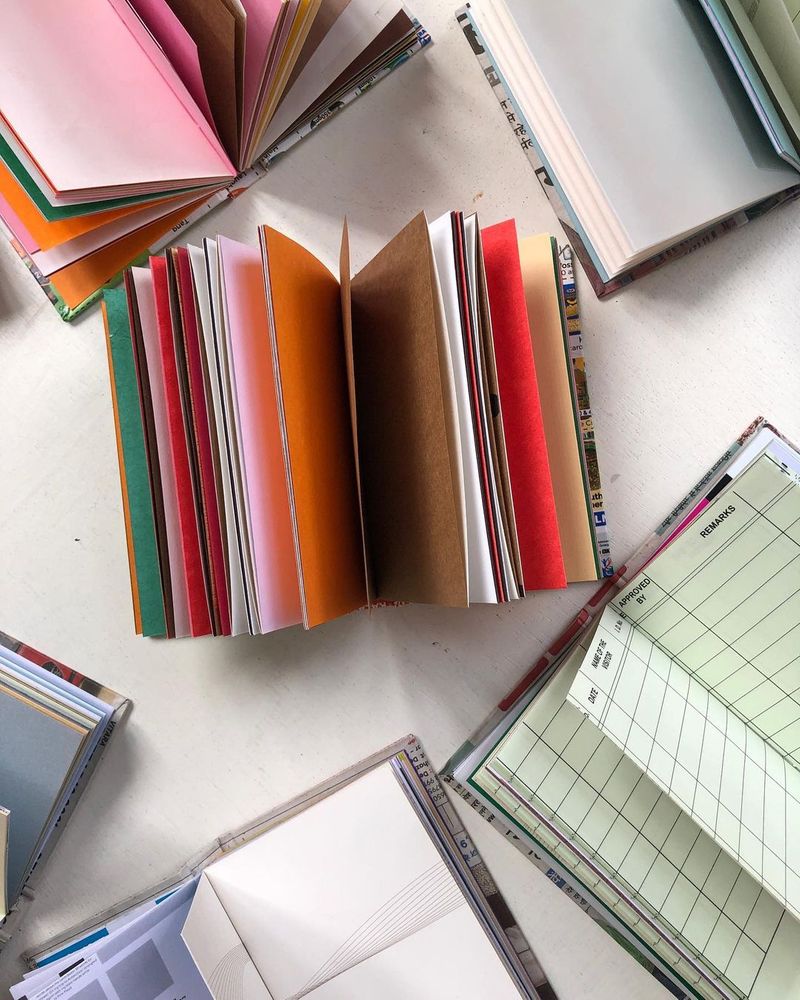 This one's for all stationary fans. Repap is a small print studio striving to keep the tradition of paper alive. They create a second life for paper otherwise discarded. The pulp used to make Repap stationary comes from trash - old receipts, food bills, used sticky notes, printed copier paper, discarded pamphlets, etc. The company also conducts workshops, organises paper collection drives and collaborates with brands to achieve zero waste. The declutter notepads from Repap are hostellers. The pages are made of cotton waste recycled sheets and the cover is lined with fabric waste sourced from a local tailor shop. The sheets are hand bound into this beautiful functional notepad. 
Shop via Instagram - @repap.co
Doh Tak Ke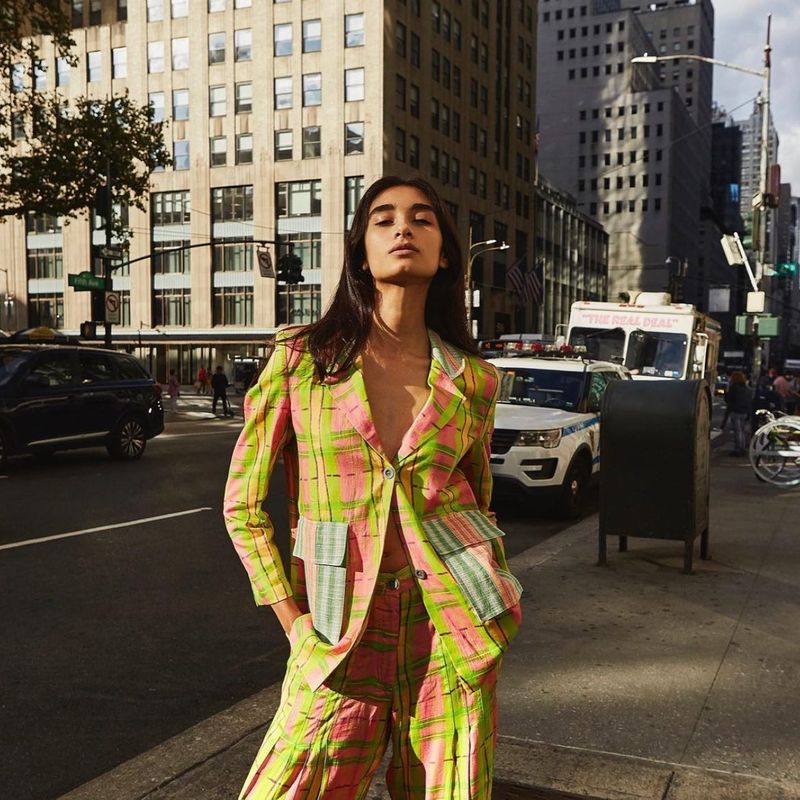 Radical, unconventional and noisy – these are some of the terms used to describe street wear label Dok Tak Ke by Juhi Melwani a Parson School of Design graduate. Her collection includes ready-to-wear separates such as pantsuits, skirt, jackets and trousers put together using fabrics scraps. What makes them unique are the intricate embroideries and hand-made illustrations using glass beads, raffia threads, textile waste and even single-use plastic products – things that are categorised as kachara (waste). There are fun facts and stories behind every garment. Melwani uses traditional Indian skills with a quirky twist to create high-fashion garments with a visual lesson in sustainable storytelling. Ironically, Doh Tak Keh translates to '2 paise', a slang mostly used by Melwani's mother to describe her dressing sense. It also sums up the essence of her label, which is to transform conventionally cheap-looking materials into luxury products.
---
Photo: Shutterstock