The moment you think of fall or autumn, do you picture brown leaves on the ground? Does the smell of cinnamon and pumpkin or vanilla and cinnamon trigger cosy memories tucked somewhere in your head? Well, that's what we associate with the autumn season as well. If summer is all about pops of colour and floral prints—fall is about rustic and brown tones and a cosy vibe. But how do you translate that into your home to match the season?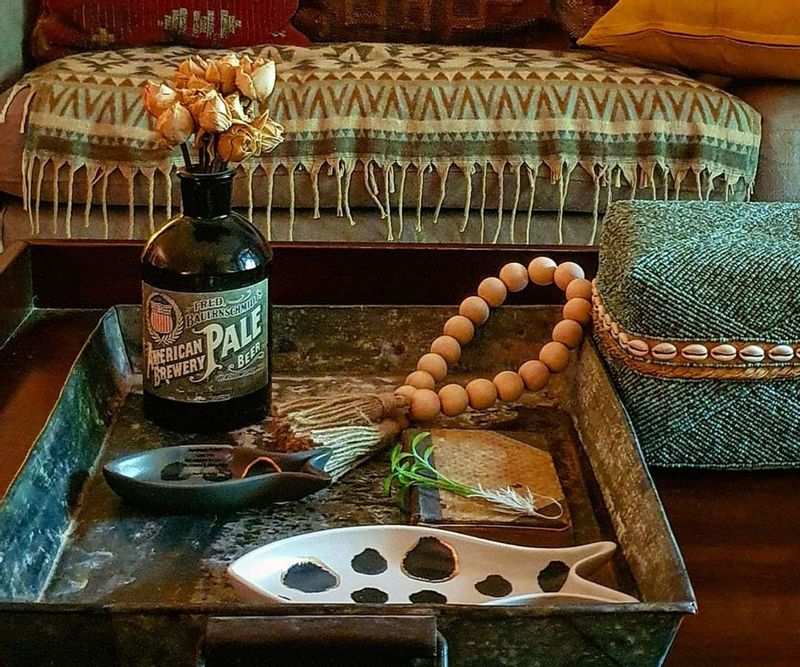 We spoke to interior stylist Raina and home decor enthusiast Seema Singh who share their handy tips and tricks to help you give your home a fall makeover. 
Nature is the best guide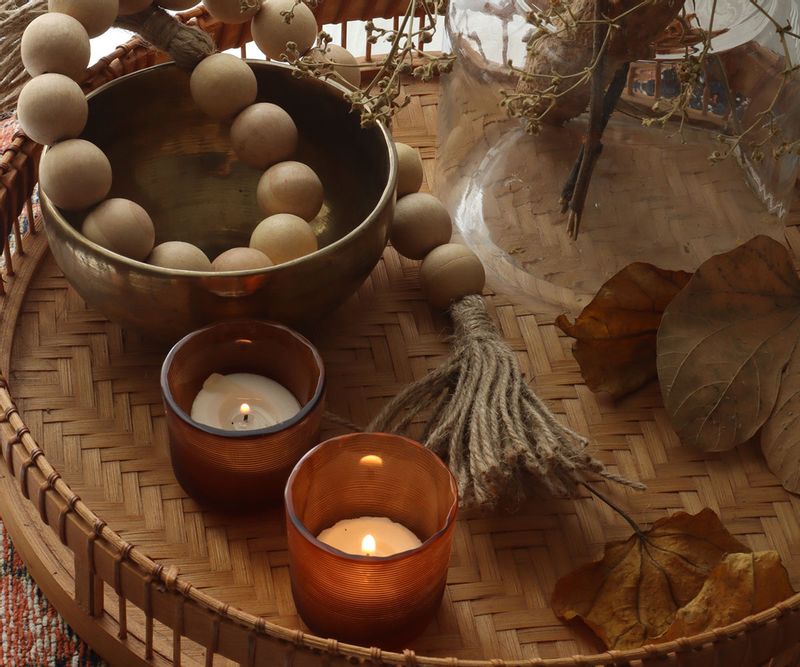 Both Raina and Seema agree that one close look at nature or your surroundings is good enough inspiration. "I start noticing a lot of fallen leaves and that's my inspiration. If you see the colours of the leaves, they exude darker and warmer vibes, and there are so many shades of browns. The biggest tip I can share is to add little pops of fall and not go all out. Bring warm elements into your home through your cushion covers, throws, and even scented candles. Some do this through recipes as well—like incorporating flavours of vanilla, pumpkin spice and cinnamon in their food. Your senses are heightened by such things," says Raina.
Introduce small elements and accessories in your home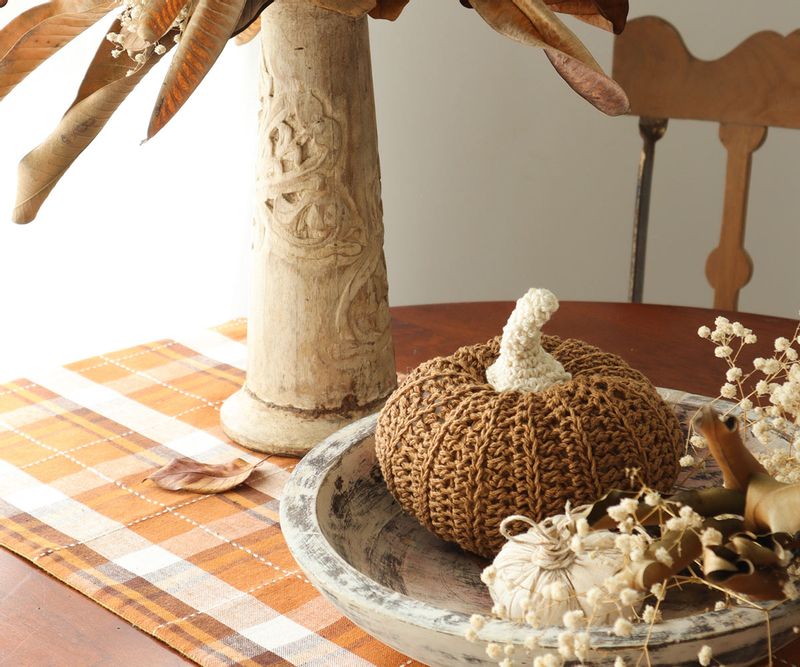 "One of the best ways to give your home a fall makeover is by bringing in pumpkins. You get many pumpkins that are made of wool or some other material that can be kept on your centre table or the sideboard. A lot of people are making use of waste cloth and making cute accessories like these pumpkins," says Raina.  
Seema adds that small elements like dried leaves and flowers make for excellent fall decor. "I also stuff pine cones and cedar leaves in a glass jar and that in itself is a statement. If you dry corn along with its husk in the sun and tie a rope around it and keep it on a tray that also works well,"  she adds. Adds Raina, "I use a lot of brown bottles or rust-coloured candle votives as they exude a warmer vibe."
Look for bold textures and warm colour tones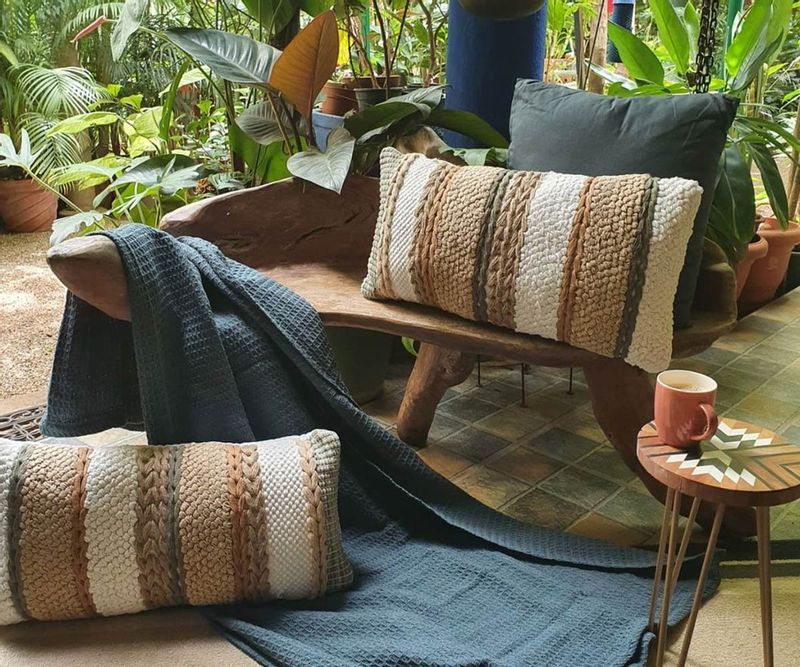 "This is the time when I put away all my floral prints and I bring out the plaids, houndstooth, and buffalo checks," says Seema Singh. I have wool and other heavy throws which I just put on the sofa. If you're a nature lover, look out for flowers in the same colour tones. For example, I have heliconia flowers at home right now and they're bright orange. You can get chrysanthemums and keep a small stuffed pumpkin next to it and you're set. Similarly, you can introduce ochres, olive greens, and warmer tones like rust and brown. When it comes to metal, I feel copper-toned pieces look the best this season,"  she adds.
Quick tips to give your home a fall makeover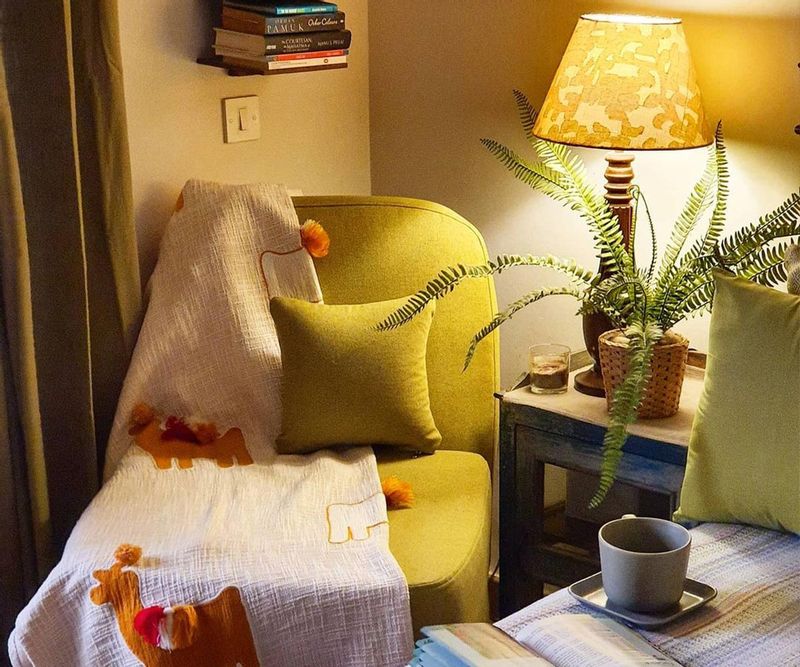 Start with simple things like changing cushion covers.
Add candles with cinnamon or vanilla fragrance to your home.
Small elements like stuffed pumpkins and pine cones work well too.
Dry some leaves or flowers and put them in a clear glass frame to hang around your house.
Introduce prints like checks and textures like plaids.
---
Photo: Seema Singh