As we usher in a brand new year, it is a time for new beginnings and a fresh start to many things in life. It is also a time to embrace novel trends and get yourself updated with things in vogue for the coming year. And one announcement that most designers and décor enthusiasts look forward to at the beginning of each year is the Pantone colour of the year.  
For 2023, Pantone has chosen Viva Magenta as the colour of the year. It is a perfect balance of warm and cool. A crimson red hue that is symbolic of strength, vivaciousness and exuberance, the Pantone 18-1750 Viva Magenta is indeed a great way to infuse a burst of colour and dynamism into any space.  
Garima Luthra, co-founder and CEO of Vaaree, says, "A versatile hue that sure creates a statement, Viva Magenta provides a not-so-jarring pop of colour that is refreshing and bold."
Colour: A cardinal aspect of interior design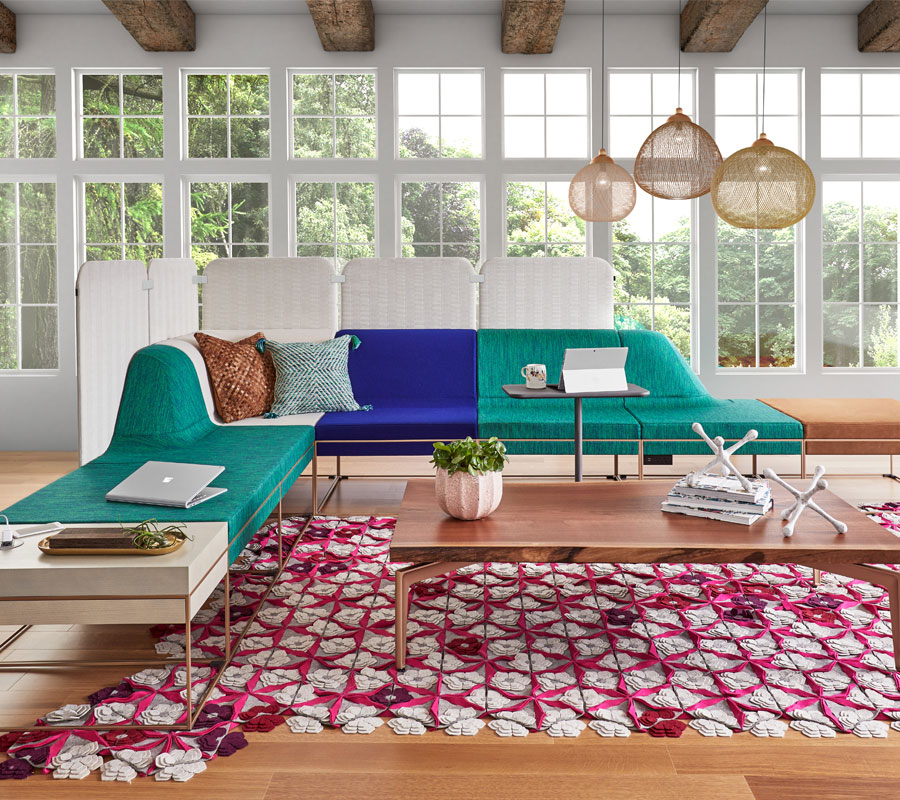 There is no denying the fact that colours have the potential to make or break a space. It is key that you choose colours based on your room size, décor aesthetic, personal taste and other aspects like the art, artefacts and furniture in the room. "Research has shown that colour impacts one's moods and feelings," notes Anupriya Sahu, Founder and Design Head, Alankaram, M.P. "On the colour wheel, energetic and warm shades such as Viva Magenta evoke excitement and delight. They work well for spaces like the foyer and living room. Conversely, colours on the cooler side of the wheel, such as blue and green, are associated with calm, rest and relaxation and hence used for areas like the bedroom," adds the expert.  
Colours are a fascinating element of home décor and the pairing of colours, either complementary or contrasting, can go a long way in deciding the look and feel of your room. Shubhra Dahiya, Partner, Team3 says, "Subtle colours like lavender, lilac and pink can be leveraged to add a sense of understated luxury to a space. A rich colour from the same family can be additionally used to create a focal point in the form of accent chairs, daybeds or soft furnishings like curtains and duvet covers. These accents need to be paired against greys and beiges that bring in stability and stillness into a space."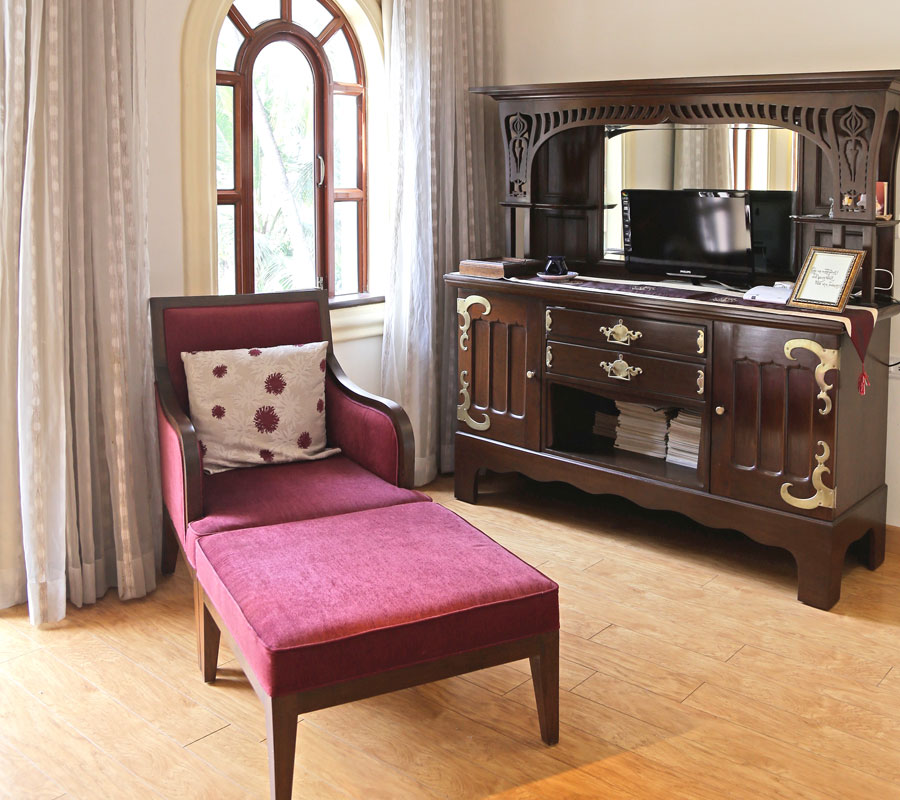 According to Sajal Lamba, Cofounder and Director of Wriver, one should pick a colour palette that energises the space and is in tune with the rest of the decor. "Monotones with textured upholstery, dual tones of colours or even a multitude of hues can work well in a space as long as there is a harmonious balance. We suggest using not more than five distinct colours throughout your home for a cohesive colour palette," says Lamba.
Viva magenta in home interiors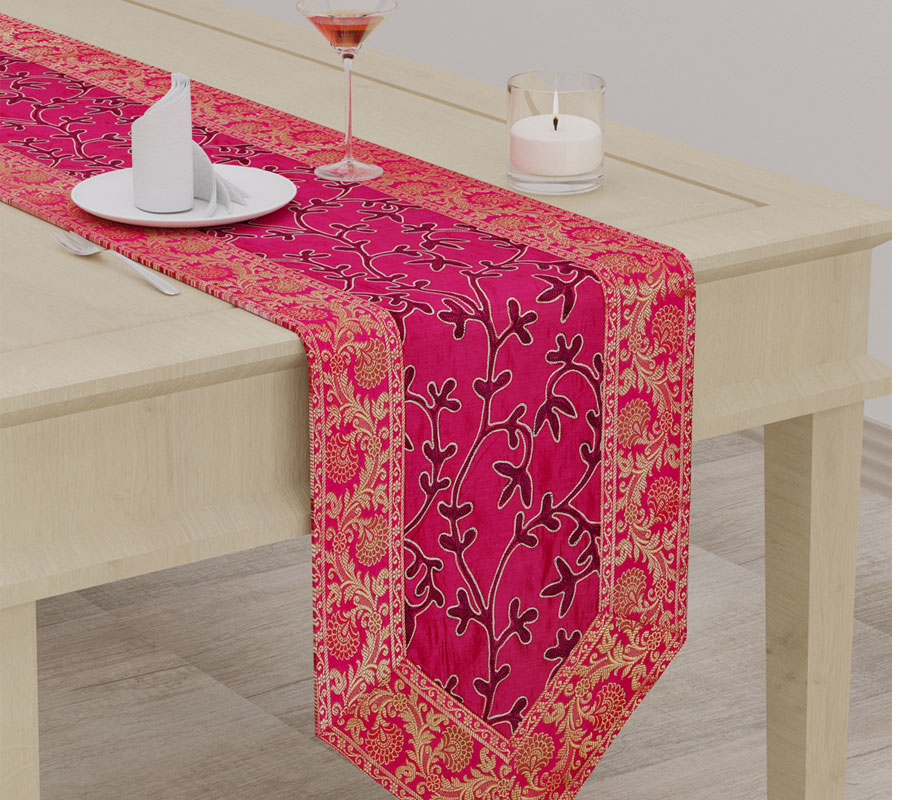 Viva Magenta is a unique combination of red and pink with blue and purple undertones. "It is an energetic colour that catches the eye without being very stark or aggressive. While it can be fun, it can also provide a luxurious and graceful vibe, depending on how you use it. It is an unconventional shade for an unconventional time indeed!" says Sarabjit Singh, Founder and Architectural Designer, Villa Ortiga.  
Powerful and empowering, this shade has the potential to not only enliven a space but also add a sense of glamour and fantasy to the interiors. Whether you choose to use it for your wallpaper or furnishings, it never fails to make a statement. "Viva Magenta can be used as a décor accessory in your living room in the form of cushions, ottomans and throws," suggests Preine Pereira, Founder, Studio Palasa. "The dining area can have wallpaper with hints of Viva Magenta to accentuate the space. Given its playful nature, it can also be used as a carpet or in combination with other colours to create a balanced look," adds Pereira.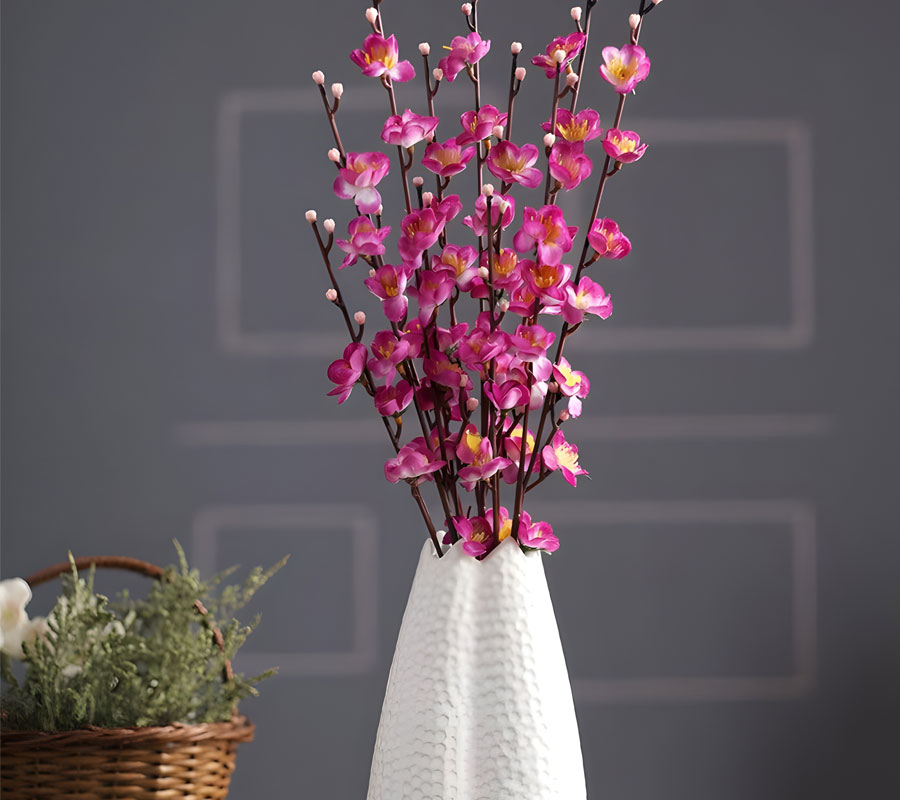 Viva Magenta is a wonderful colour to play with in curtains, blinds and wallpaper with an ombre effect. "For a more subtle addition of the colour, use it in artwork, table runners, crockery, and decor items like vases and candle stands. These elements work to bring in a sense of grace and subtle sophistication," says Dahiya. "Viva Magenta in the kitchen can introduce the elusive "wow" factor into the space. Subway tiles, hand-painted tiles or mosaics in this hue can be used as the backsplash and paired against greys and whites. Crockery, tableware and table mats are other ways to use this shade in the kitchen and dining area. Fabric headboards are a good way to introduce Viva Magenta in your bedroom apart from duvets and abstract artwork on the walls," adds Dahiya.  
Balance and harmony: The key
Even though Viva Magenta is less aggressive than red, it can overwhelm the design narrative if not used thoughtfully. "For a vibrant yet subtle ambience, it is best to pair this shade with tones of white or cream. For example, if you have a sofa or chair of this hue, pair it with neutral cushions to achieve an aesthetic balance," says Sahu. Going all out with this colour, especially in small places, can make the space look cramped. Instead, use it in smaller doses with muted and neutral hues. If your space is larger and well lit, pair it with blue to create a jewel-like tone. A monochromatic, cohesive space can also be designed using Viva Magenta with complementary hues like lilac, eggplant and pink.
"With Viva Magenta, I recommend using neutral tones and textures like chevron or houndstooth print. You can also use black, browns, and greys to create a dramatic effect by highlighting the magenta. Being a saturated colour, it works well with art pieces and lends a soulful character to the space," says Devika Khosla, Creative Director at The Works Interiors.
Photo: Shutterstock; Featured Brands