While designing a home, you as a homeowner will have to make many crucial decisions. Choosing the right kitchen countertop is one of them. There are many countertop options available, but only a few match the sensibilities and needs of an Indian kitchen.
Indian kitchens are a treasure trove of several spices and condiments. Moreover, the Indian kitchen undergoes heavy cooking, which leaves stains and starches on the kitchen countertop and roof. Hence, choosing the right kitchen countertop is very important. Here is a list of kitchen countertops ideal for Indian kitchens. Have a look:
1. Granite countertop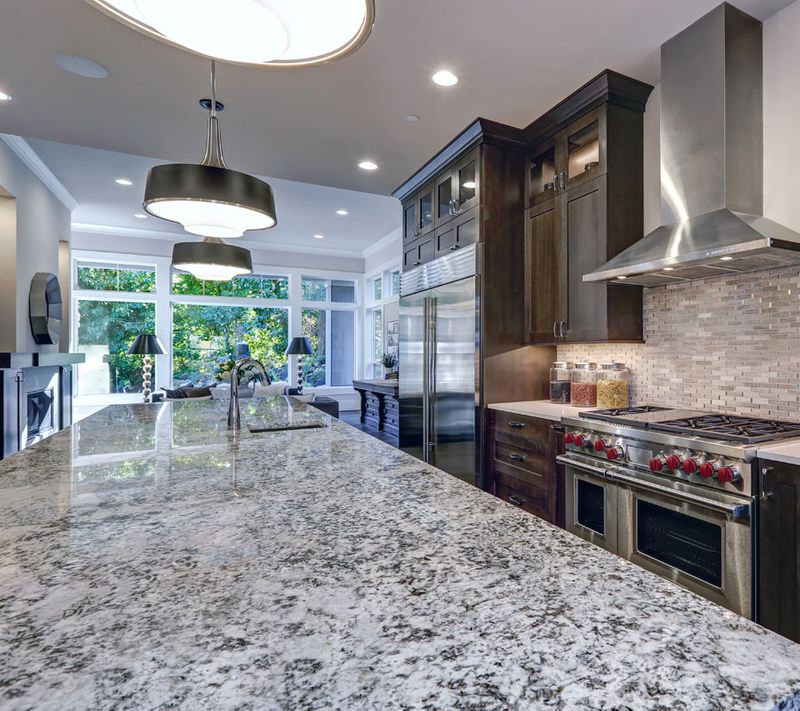 The classic black granite countertop is best suited for Indian kitchens. It is durable and matches all the colours you might find in a modular kitchen catalogue. Furthermore, black granite is ideal for a busy kitchen and is easy to maintain.
Since black granite countertops are easy to clean, they can double as a chopping board. You can chop vegetables on the counter and clean it with a cloth. Granite is scratch and stain-resistant and retains shine for years.
2. Marble countertop
Marble countertops are not everyone's cup of tea. This kitchen countertop is porous and absorbs liquid stains quickly. But marble is a popular choice because of the exciting range of colours and textures its available.
3. Quartz countertop
Quartz countertops are ideal for people who are on a budget. It is an affordable substitute for granite and is available in various colours. Quartz imbibes all the qualities of granite but needs a lot of care and maintenance. For instance, keeping a hot pan for a long time on a quartz countertop will leave burn marks on the surface. On the plus side, it is not porous and does not absorb liquid.
AlsoRead0
4. Wooden countertop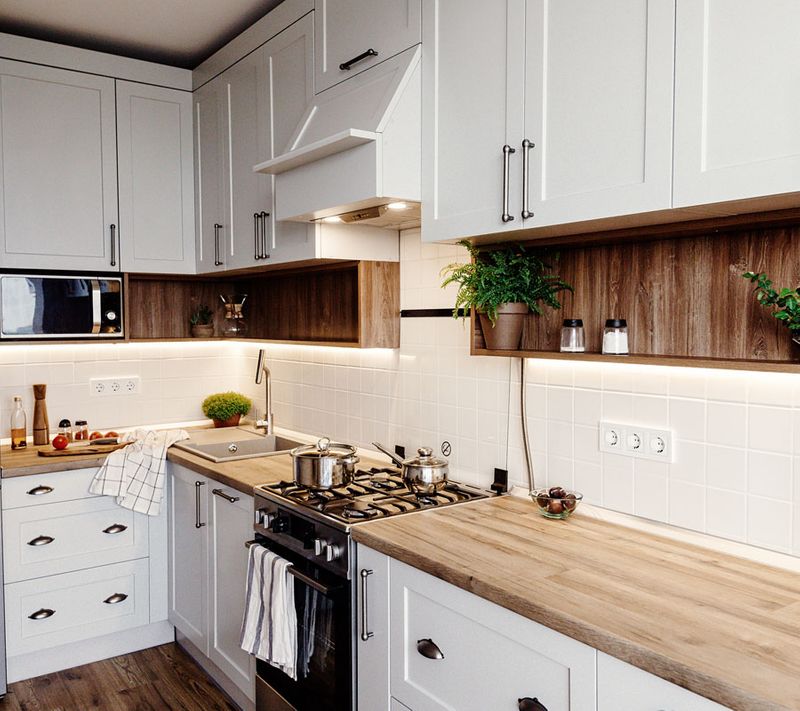 Wooden countertops need a lot of care and maintenance. Moreover, while opting for a wooden countertop, you need to keep in mind your geographical location. For instance, if you live in humid weather conditions, it is best to avoid wooden countertops because these extreme weather conditions can make the countertop expand and contract with changing humid conditions.
That said, wooden countertops are eco-friendly and contain enzymes that kill bacteria. They are durable and cannot be damaged easily. There are enormous options to choose from and you can opt for cherry, teak, and yellow cedar, among others. Also, remember to finish the countertop with waterproof varnish.
5. Natural stone countertop
Sandstone and limestone countertops are the best-suited natural stone surfaces for Indian homes. They are stain-resistant, non-porous, and affordable. They are easy to maintain and can be used in kitchens that undergo heavy cooking. Moreover, the countertop is scratch-resistant. You can rub the countertop with sandpaper if at all there are any scratches, and watch the marks vanish.
When choosing a kitchen countertop, you should opt for a material that matches the climate and geography of the terrain you are residing in. That's why, while designing an Indian kitchen, you must choose a countertop that can resist the heavy cooking that undergoes in your kitchen.
Every material has its own positive and negative qualities. So, evaluate all the above-mentioned kitchen countertop options and choose wisely.
---
Photo: Shutterstock