Amid the hustle-bustle of daily life, it's only natural to feel a little rundown occasionally. It may seem impossible to respond to all the emails or messages you might have received through the day, or complete the tasks or targets in hand, let alone think of giving yourself some 'me' time to relax and rejuvenate. Fortunately, there are many ways to help relax and refresh your mind, body, and soul so that you can be the best version of yourself.  
It can be a cup of tea or coffee, a stroll in the park or on the terrace, lighting a scented candle, or indulging in a good spa treatment. While most of the self-care ideas involve stepping out, there are a couple of them that can help give you relief in no time – making a nice cup of herbal or floral tea for yourself and lighting a scented candle. The Indian market is blessed with an amazing array of those, and this week saw the launch of yet another range that you can consider adding to your self-care rituals.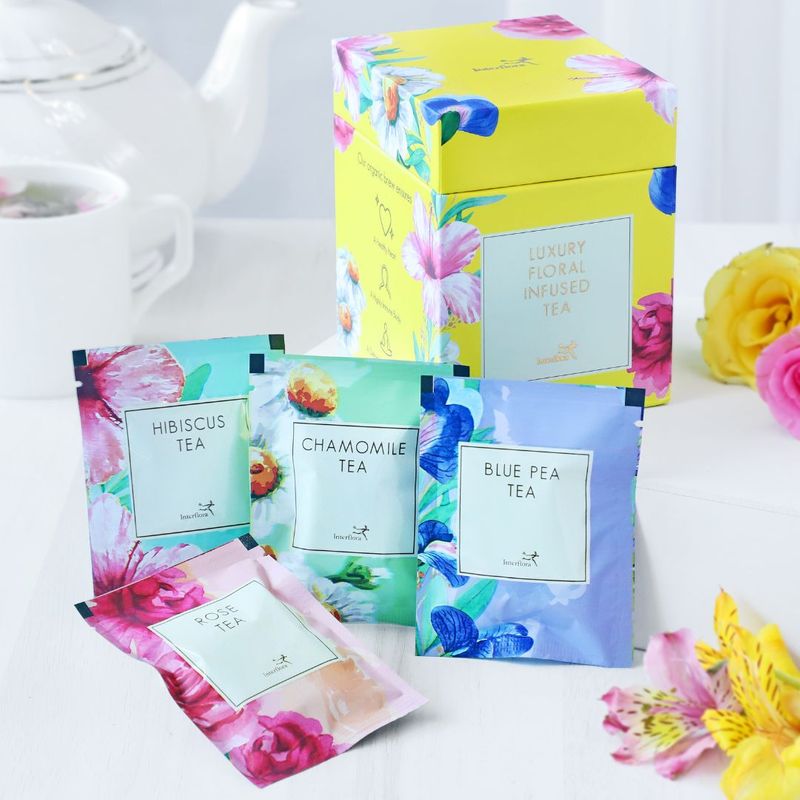 Interflora India, the floral décor expert company, launched by entrepreneur Anuja Joshi in 2017, has introduced an exciting range of handcrafted floral teas and scented candles. The collections were launched at the Gallops restaurant, Mahalaxmi Racecourse in Mumbai, over an immersive high tea event. Guests got to sample the teas – hot and cold, as well as participate in a floral design masterclass hosted by the experts at Interflora India.  
Both the product ranges, tea and candles, have been made by repurposing surplus flowers. The teas are 100 per cent caffeine-free and comes in four different infusions - unused blooms of hibiscus, blue pea, chamomile, and rose blended with olive leaves – all grown in India. As for the candles, you get three fragrances - midnight rose, floral bouquet, and peach blossom.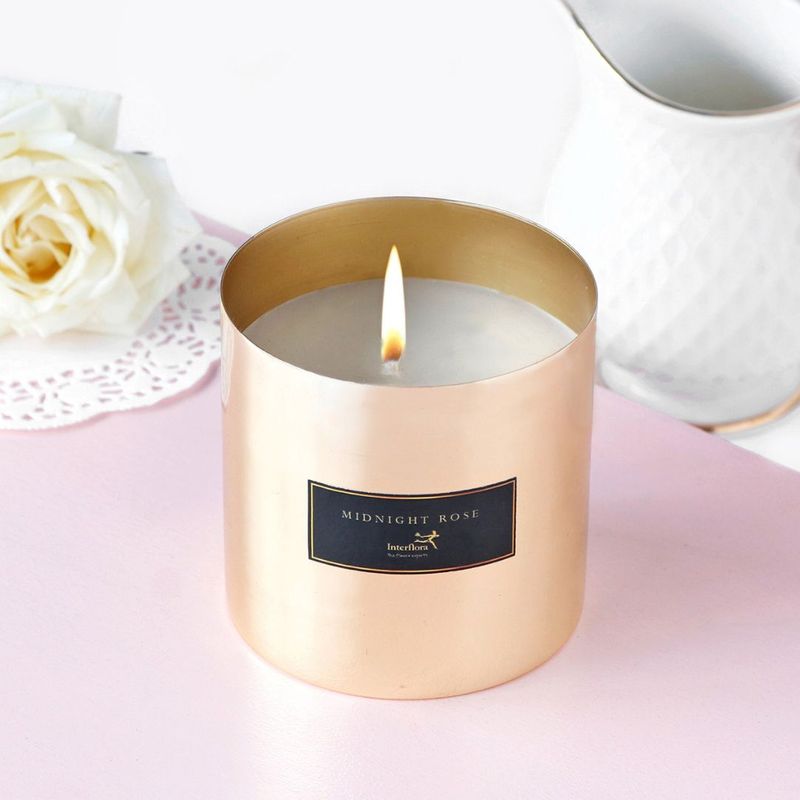 Known for their world-class floral experiences, statement gifts, and luxurious décor in the country, Anuja and her team at Interflora India also took this opportunity to design and create décor displays to give the guests a sense of what they do. The colour scheme was inspired by those of fall such as sweet coral, oat milk, jade, optic white, gold, and verdigris. On display at the event were also the brand's Raksha Bandhan gift hampers, featuring products like rakhi, pack of dry fruits, chocolate truffles, plants and succulents, sweets, cake jars, and teas.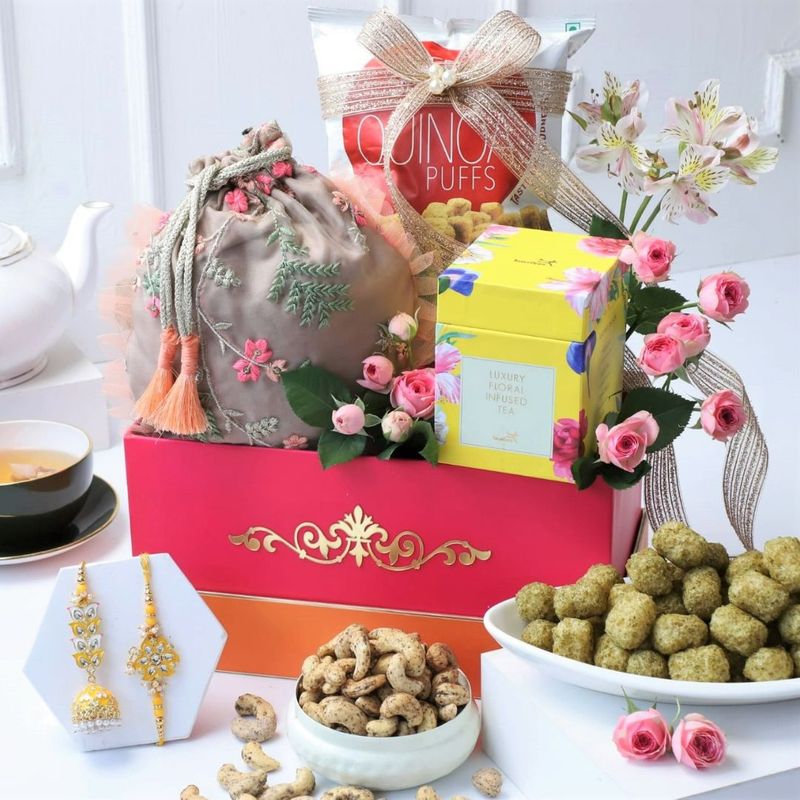 Talking about the unique floral experiences and hampers, Anuja said, "At Interflora India, we are committed to ensuring every offering presents an everlasting memory to be cherished forever while evoking a magnificent image of good taste and elegance, while always being mindful!"  
You can buy the new collection of hampers, teas, and candles online via the brand's official website interflora.in. 
---
Photo: Interflora India