Home gardening was already making a comeback and COVID-19 has accelerated the pace by locking all of us indoors. The lockdown inspired many to explore their green side by growing plants of their choice in their balconies, gardens and, even, on windowsills. Such was the interest in plants that e-commerce sites and portals selling gardening products saw a spike in sale. In August 2020, Snapdeal, one of India's leading online marketplaces, announced that they doubled their overall sales in this category, between mid-March and mid-May, compared to the corresponding period the year before. This includes seeds of a variety of vegetables, fruits and herbs such as bitter gourd, tomatoes, lemons, coriander and basil. 
Plants and flowers in your living space not only enhance the look but also make it livelier. If you're still dreaming about having an indoor garden, it's not too late! No matter if you don't have the space or have limited access to direct sunlight, we've got a bunch of thoughtfully curated planting kits that can help you hop on the grow-it-yourself bandwagon. All you need to do is pick one that best fits your situation – based on lighting requirements, space, frequency of watering and more -- and start gardening. 
An important note before you get started: There are two main types of indoor gardening kits—pot with soil and hydroponic. Growing seeds in a pot with soil is the more natural way, they can be planted in attractive planters to liven up the living space. Meanwhile, hydroponic is a method of propagating a wide variety of plants without soil. Here, soil is replaced with coco peat, a multi-purpose growing medium made of coconut husks. 
Now that you know the basics of planting kits, here is a roundup of a few to get you started 
1. DIY Gardening Kit by Nurturing Green
Is it a struggle to feed vegetables to your kids (or yourself)? Sabzi becomes much more interesting when you have grown them yourself. This three-vegetable DIY kit by Nurturing Green is designed for all age groups that want a little gardening help. It comes in a biodegradable packaging and contains three packets of seeds (tomato, chilli and coriander), organic manure cake, butterfly plant marker, a kid-friendly trowel, two eco-friendly grow bags, a rectangular germination tray that is counter-top friendly and an instruction manual to help you get started and take care of your green friend. 
Price: Rs 999 on Nurturinggreen.in
2. Microgreen GIY Kit by Upaj Farm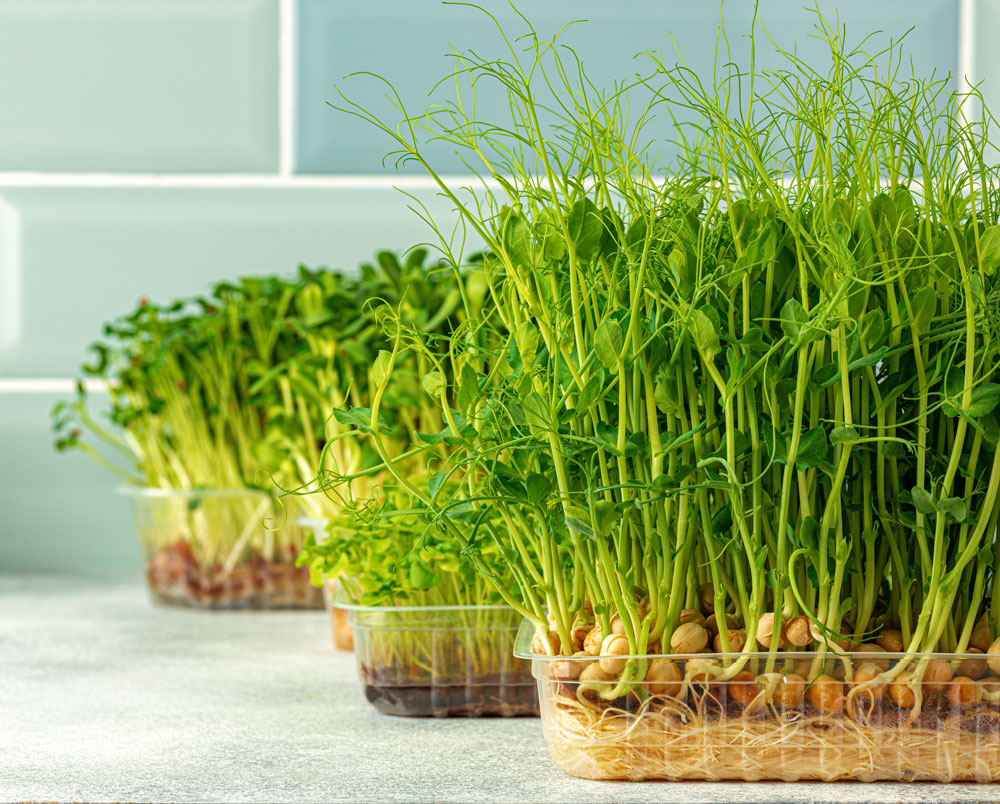 If you are looking for something that grows quickly, then microgreens are the way to go. Microgreens are young vegetable greens that pack a heftier nutritional punch and are equally rich in flavour. This starter kit comes with four growing pots, coco peat coins, four seed varieties (three packets each) and a step-by-step instructions manual to take the guesswork out of gardening. Each of the four seed varieties can be grown thrice. You can pick any four from the following: amaranth, alfalfa, beetroot, mustard and cabbage.
Price: Rs 499 on upajfarm.com
3. Herbal Teas Grow Kit by Bombay Greens
What is more satisfying than drinking a cup of homegrown herbal tea? Sipping on a freshly-steeped cup of tea that is  grown at home. The low-maintenance Bombay Greens' herbal tea grow kit can help you create a garden devoted to tea herbs, irrespective of the size of open space in your home. The kit includes three types of seeds, coco pellets, organic fertiliser, plant markers and a comprehensive gardening guide that contains essential tips and hacks for sowing, growing, and harvesting. And just in case you have additional questions along the way, you can contact the experts at Bombay Greens for support. 
Price: Rs 299 on Bombaygreens.com and Amazon India
4. The Mushroom Growing Kit by The Kitchen Farms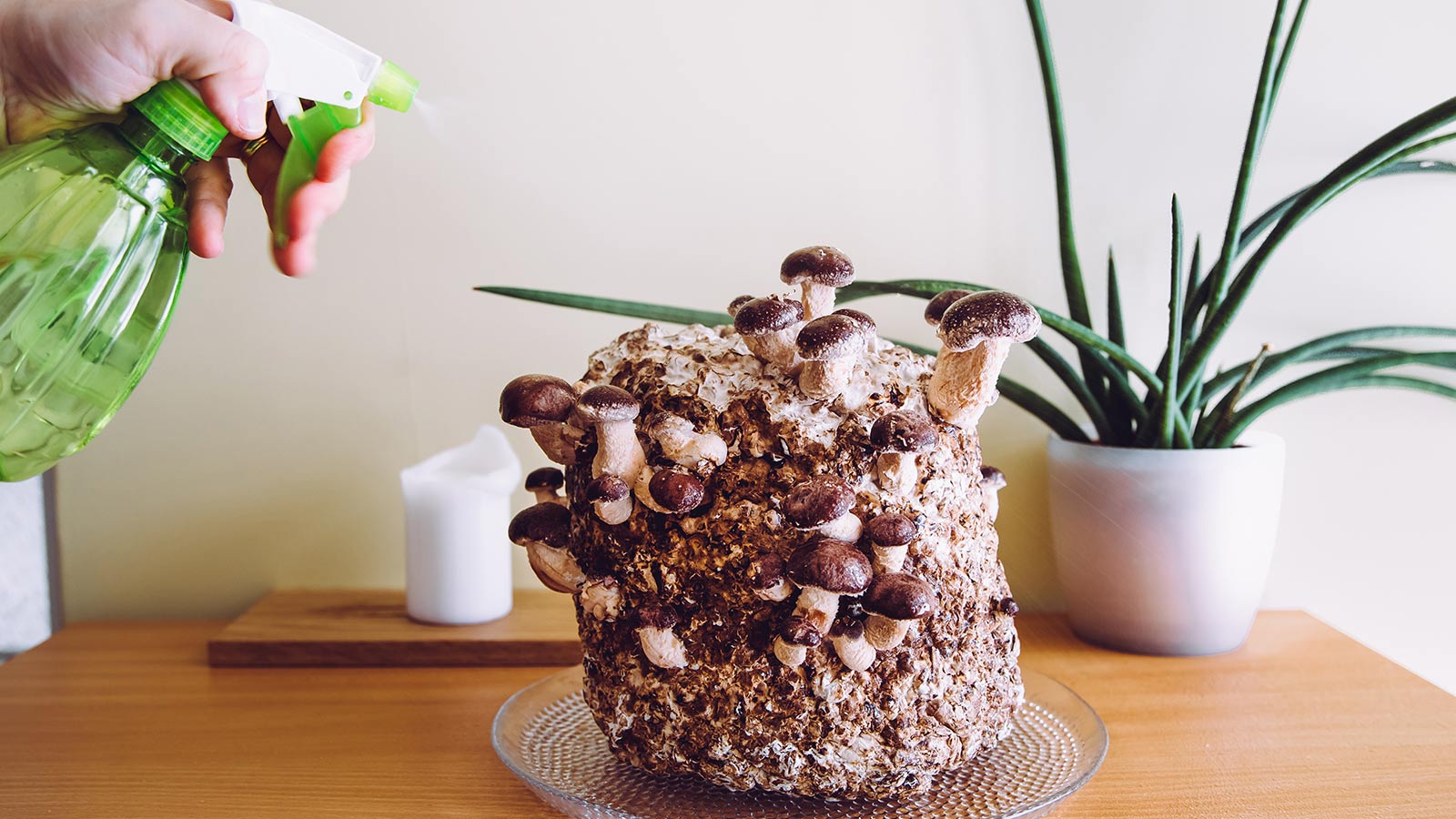 Foraging for mushrooms in the wild may be a pastoral dream but not everyone has the time and resources to set off on such an adventure. In such cases, you just want these edible fungi closer to or at home. The Kitchen Farms kit helps you grow oyster mushrooms of your own that can be harvested in approx. two weeks. You can harvest two batches of mushrooms with this kit. It does not need sunlight but you need to remember to spray water on it at least two-three times a day. It comes with a substrate, sprayer, humidity cover and recipes. 
Where to buy: Amazon. in
5. The PindPipe by Pindfresh
This PindPipe from Pindfresh employs the method of hydroponics where plants are grown without soil, using organic seeds, inert grow medium (clay balls in this case) and replacement nutrients. This beginner's kit, used to grow leafy greens, herbs and decorative plants, requires minimum maintenance and can be placed anywhere in the house. It includes a PVC pipe with two stands, five net pots, five-part nutrients, clay balls, a packet of 50 seeds, an air pump, and an instruction leaflet to get you started. 
Price: Rs 2300-3000 on Pindfresh
Photo: Shutterstock