Diwali is just around the corner and with Ganesh Chaturthi celebrations ending recently, the Indian festive season has already begun. Our homes are usually well-lit and lively with the laughter of friends and family from October till December. With all the cleaning, rearranging furniture, and new additions we make to the household, the Indian festive season is a rather enjoyable time.
We know how challenging it is to look for festival decoration ideas at home, and therefore we have curated a list of popular Diwali decoration items from the Indian landscape. The following points highlight some of the unique home decor traditions practised in Indian states like Rajasthan, Tamil Nadu, Maharashtra, Gujarat etc.
Best of festive home decor ideas from Indian states to choose from
1. Rajasthani foyer
If you wish to add a regal corner to your living or dining room for all those aesthetic festive pictures, consider adding the Rajasthani style Jharoka elements. These traditional decor items with near-perfect mirror work add a new-found vibrance to your room and are just the perfect Deepavali decorations. Illuminate the place further by adding a few raja-rani puppets and other souvenirs that say 'padharo mhare des!'
2. ​Flower decorations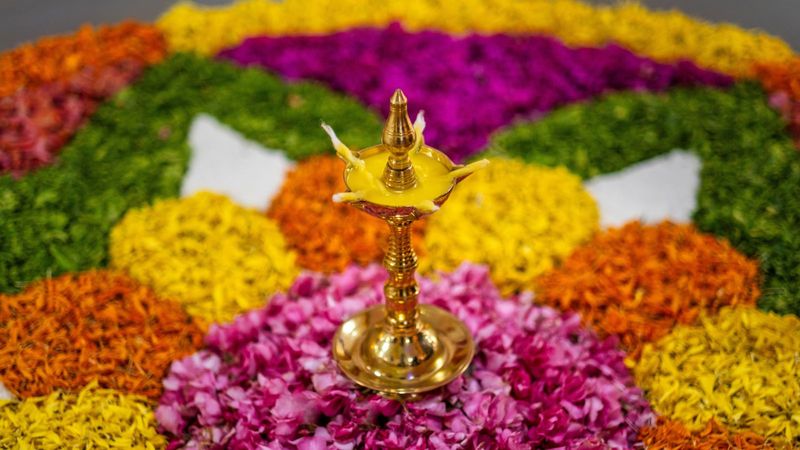 Flowers are an integral part of Indian festivals and festive decor. Be it a Puja or a wedding, irrespective of faith, Indian festivities involve the graceful use of colourful flowers. From Kerala to Tamil Nadu, Assam to West Bengal, Gujarat to Rajasthan, every Indian state thrives in the use of flowers for festival decoration ideas at home. Particularly for your Diwali celebrations, make sure to add a lot of carnations on your vases, marigolds garlands on your door panels and rose petals in your rangolis!
3. Chettinad-style living room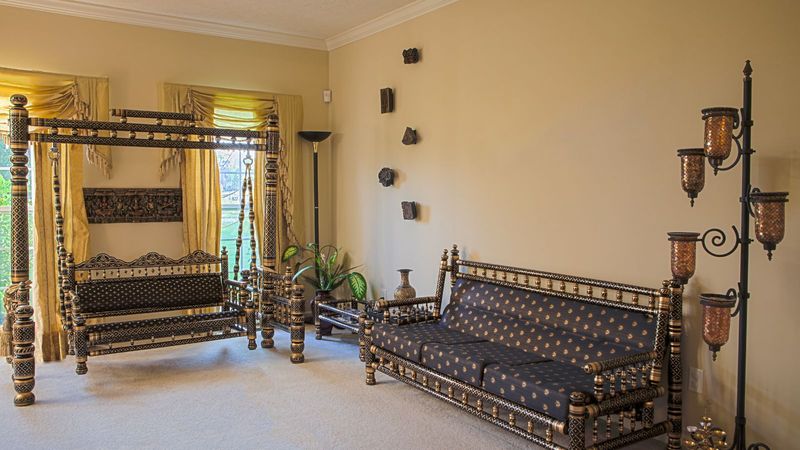 If you wish to add a South Indian vibe to your living room you can do that by adding a classic Tanjore painting on your wall and including a swing set. The swing set would go well in larger living rooms with the dining space attached to it where the swing acts as a divider. Add furniture in shades of mahogany and your south Indian Deepawali decoration is ready. These recommendations are typically for larger spaces and those considering a theme-based furniture switch this Diwali!
4. Glass jar lanterns 
Lanterns, diyas and Diwali go hand in hand. Every Indian household is lit up with diyas and lights on Diwali. You can be innovative with your Diwali decor this year and choose to DIY your way away with glass jars. Mason jars and any other glass jars can be beautifully upcycled and used as candle holders that instantly brighten a living space. Not only are these glass jar lanterns a testament to your creativity, but they are also a perfect way to go about home decoration for festivals. You may also choose to buy hand-printed glass jars from small-business owners online and beautify your balconies and home shelves this Diwali.
5. Diwali torans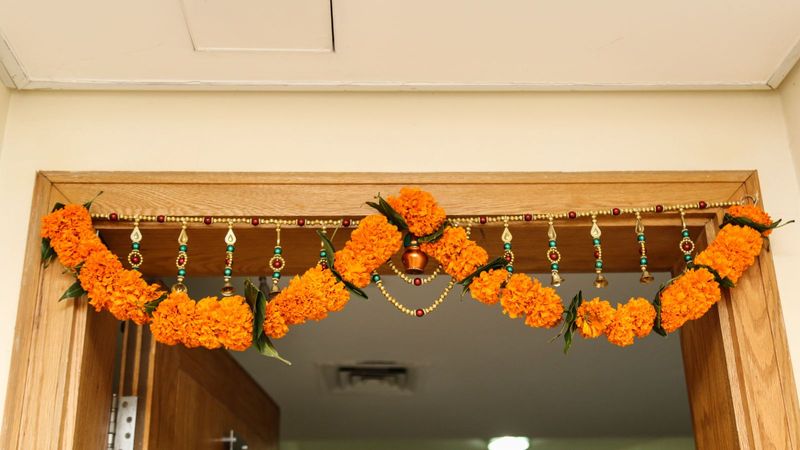 Torans are traditional door hangings symbolising prosperity. Indian households across Uttar Pradesh, Maharashtra, Gujarat, Rajasthan, Karnataka, Andhra Pradesh, and Tamil Nadu use torans or bandanwars made of marigold flowers, mango leaves and other decorative items during festivals and auspicious occasions like weddings and Pujas. Torans are mandatory for Deepavali decorations as they are a symbol of good spirit and also add aesthetic value to a space. If you feel creative, you can even make your torans this Diwali by upcycling discarded materials.
6. Metallic showpieces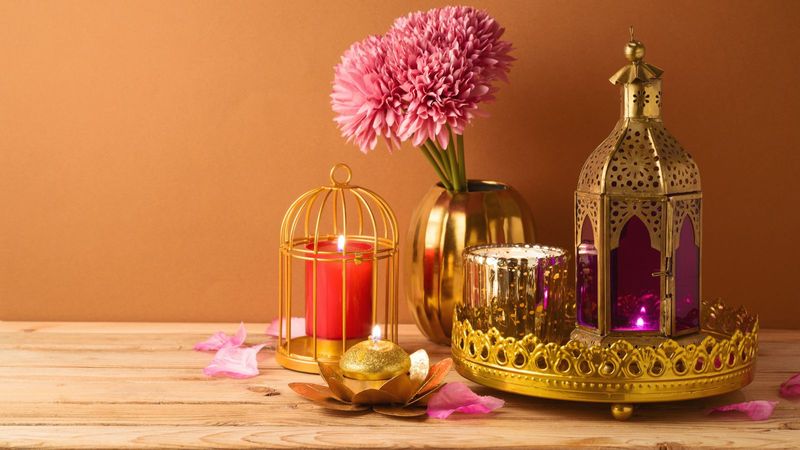 Nothing beats the grandeur rendered by the tastefully chosen rustic-looking metallic objects. Showpieces not only give a homely feeling but also make a space vibrant with stories, stories attached to how you got each of them. Diwali and the upcoming festive season demand some interesting Deepawali decorations in the form of these classic metallic containers, vases, lamps and wall decor and we can already tell that your guests will love it!
7. Fairy lights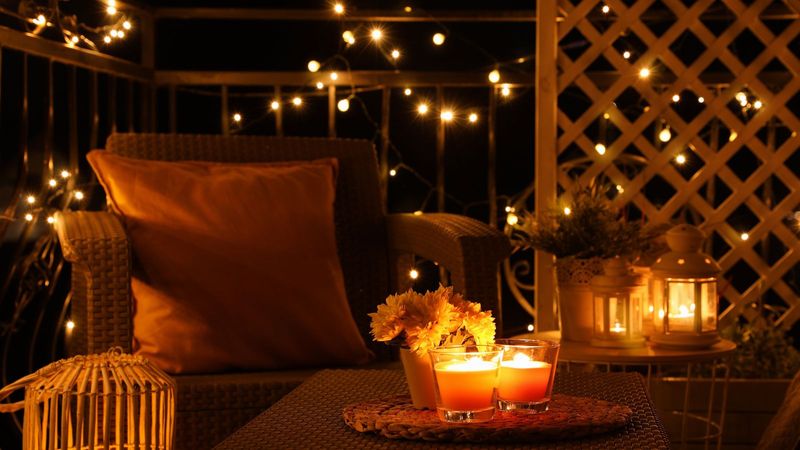 One of the easiest, and prettiest festival decoration ideas at home are fairy lights! They instantly brighten a space and make it look aesthetic and are at the core of Diwali and festive decor. Whether it's indoor decor or outdoor decor, these colourful little lights effortlessly embellish the appeal of a house and are a much-recommended and loved festive decor option.
---
Photo: Shutterstock