After two years of celebrating most festivals cooped up indoors, you'd agree that most of us have developed a better connection with our homes. You value the space more, and the love and respect are higher. And why wouldn't you? After all, you live, work, relax, and even party in that space! You create a plethora of memories in your abode.
Over the years, however, your living space's design can get dull, monotonous, or outdated. The smartest and fastest way to give it a refreshed look is by changing the textiles on your furniture and curtains. And to help you in that, Bengaluru-based luxury furnishing label Atmosphere (of Himatsingka group) has joined hands with New York-based boutique design firm Pollack Associates to introduce a new collection of upholstery and drapery fabrics titled 'After Hours'.
'After Hours' launch
It was unveiled first in Mumbai on September 15, 2022, at the RED Architects' studio in Worli, and later, introduced in Bengaluru by well-known interior designer Vinita Chaitanya at the Atmosphere flagship store in the metropolitan city.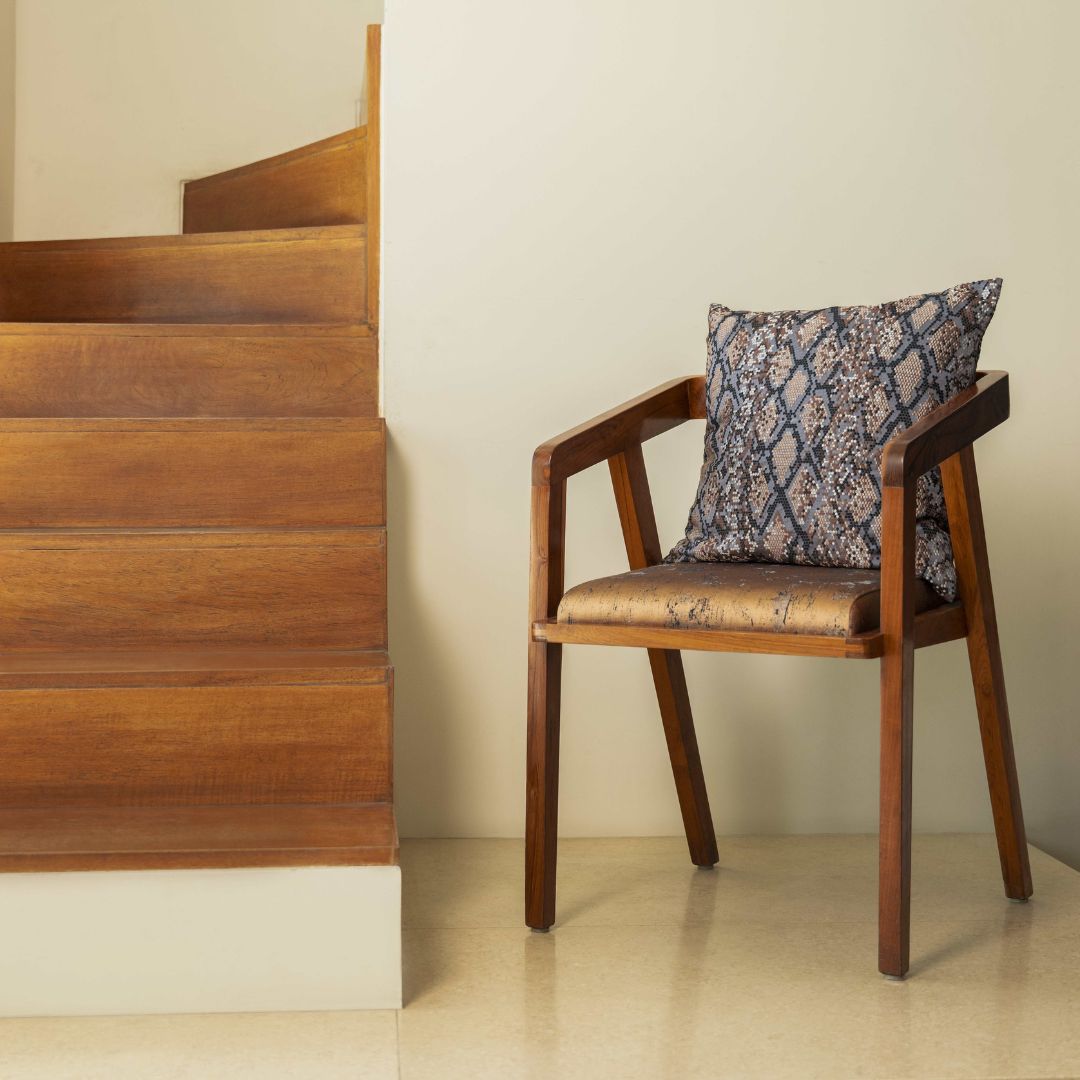 "After Hours brings back a sense of sultry sophistication. Each of our textile categories has a bit of drama mixed in with functionality and easy-to-use aesthetic that we feel has not been experienced in India before," said Rachel Doriss, vice-president and design director of Pollack, which has a legacy of 35 years in the furnishing business. 
What to expect
'After Hours' features a nuanced set of textiles with a clever mix of colours, textures, weaves, materials, and patterns. Each of these aims to help you create a space that's cosy, comfortable yet luxurious and stylish at the same time. The offerings include fabrics such as 'Prediction', a chenille that looks like distressed shagreen fabric, 'Ebru', which has coloured lines reminiscent of oil paint on water or marbling, and 'Serpentine', which has intricate patterns like those on a snake. A fabric that caught our attention was 'Fantasy Land', which has an antique look, and motifs of leaves, branches, vines, and blooms all over it. 
Art installation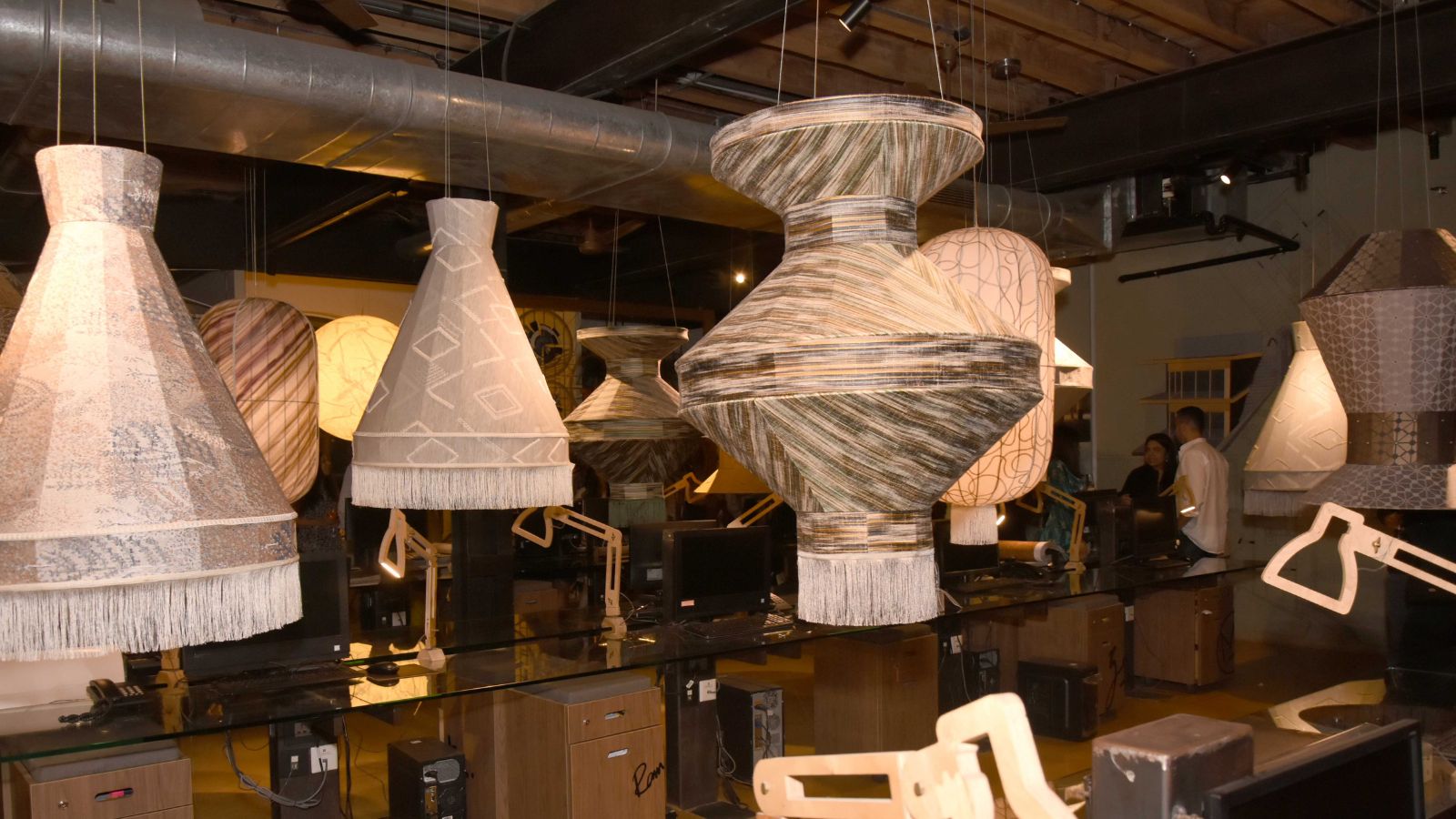 In Mumbai, the Atmosphere x Pollack fabrics were showcased through installations by the RED Architects team. They took the fabric beyond the usual sofa and chair sets and created hanging lamp shades, book covers, and artistic installations to celebrate each of these fabrics as a 'membrane'. "The stunning range of textures, weaves, patterns, and colours are brought to life and showcased in bold sculptural forms. The draping of coordinated textures in the envelope room intentionally tries to cocoon you completely such that all other materiality in the space is blurred out of the conscience," said Ekta and Rajiv Parikh, founding partners, reD Architects, while referring to one of the installations. They also mentioned that this collaboration with Atmosphere and Pollack allowed them to push their boundaries into unexpected realms and create some impressive artwork.
Atmosphere x Pollack's 'After Hours' collection is introduced right in time for the festive season and is available across India at select stores and online at atmospheredirect.com. 
Photo: Atmosphere x Pollack