Early this year on January 22, Priyanka Chopra and Nick Jonas announced the arrival of their first baby via surrogacy. On the occasion of Mother's Day on May 8, 2022, PeeCee took to social media and shared the first photo of her adorable daughter Malti Marie Chopra Jonas in a candid Instagram post. 
In the sweet pic, Chopra is seen smiling as she holds her daughter Malti Marie Chopra Jonas, while Jonas is seen gazing at his daughter as he holds the infant's hand. The baby is dressed in an adorable dusty-pink dress and a matching bow headband, with a white heart obscuring her face. Priyanka penned a long note on how her daughter was born prematurely and had to be kept under observation in the NICU (Neonatal Intensive Care Unit) for 100 days.
Priyanka Chopra shares the first pic of her daughter
Expressing her gratitude towards all the mothers and caretakers in her life, she wrote, "On this Mother's Day we can't help but reflect on these last few months and the rollercoaster we've been on, which we now know, so many people have also experienced. After 100 plus days in the NICU, our little girl is finally home. Every family's journey is unique and requires a certain level of faith, and while ours was a challenging few months, what becomes abundantly clear, in retrospect, is how precious and perfect every moment is. We are overjoyed that our little girl is finally home, and just want to thank every Doctor, nurse and specialist at Rady Children's La Jolla and Cedar Sinai, Los Angeles, who were there selflessly every step of the way. Our next chapter begins now, and our baby is truly a badass. Let's get it MM! Mommy and Daddy love you."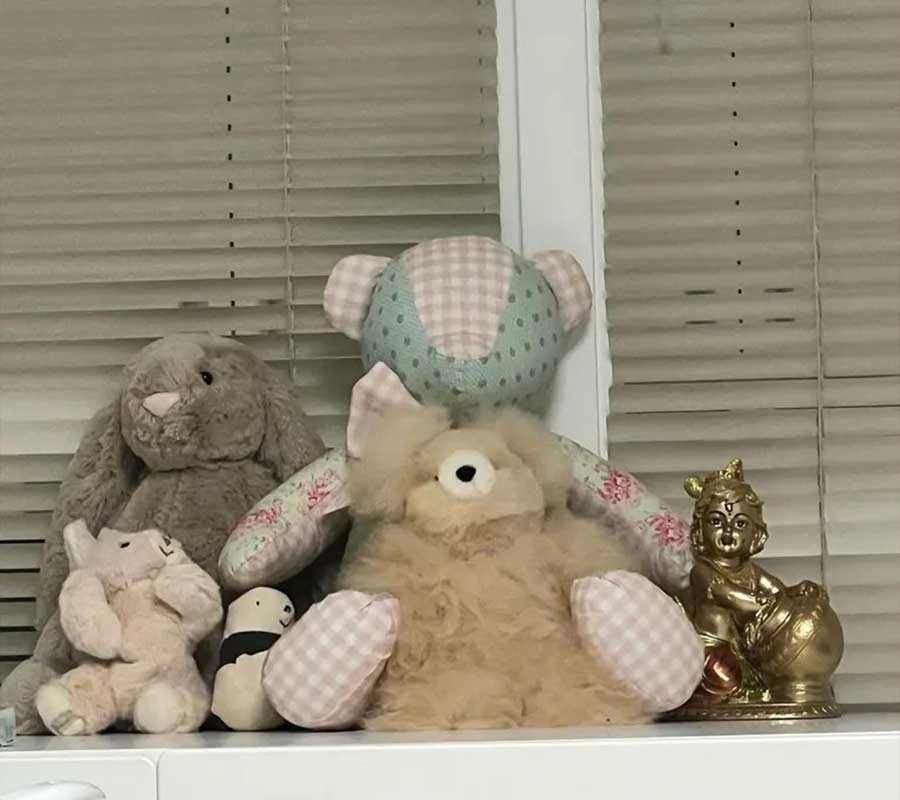 She further wrote, "Happy Mother's Day to all the mothers and caretakers in my life and out there. You make it look so easy. Thank you. Also.. there is no one I'd rather do this with than you. Thank you for making me a mama @nickjonas I love you."
Sharing the same post, wishing Mother's Day to her lady love and all the mothers out there, husband Nick wrote, "Happy Mother's Day to all the incredible mothers and caretakers out there, but I want to take a minute to say a special Mother's Day wish to my incredible wife @priyankachopra on her first Mother's Day. Babe, you inspire me in every way, and you are taking to this new role with such ease and steadiness. I am so grateful to be on this journey with you. You are already an incredible mother. Happy Mother's Day. I love you."
Parineeti Chopra calls Priyanka, a soldier in the hospital
Priyanka's comment section was flooded with love and blessings from her Bollywood friends like Ranveer Singh, Anushka Sharma, Sonam Kapoor and others. Sharing how Priyanka was a soldier in hospital after Malti's premature birth, her sister Parineeti Chopra wrote, "Seeing the both of you like this the last three months has been both hard and inspiring. Mimi didi - I saw a soldier in the hospital - You. And little BD has taught us so much already and she doesn't even know it! Chalo, now it's time to start spoiling her."
Expert talk
Dr Suresh Birajdar, Neonatologist & Paediatrician, Motherhood Hospital, Kharghar, Mumbai explains, "A majority of pregnancies last 40 weeks but sometimes a baby is born before the 37th week. Preterm birth occurs when the mother suffers from infection due to multiple pregnancies, if the mother has a problem with her uterus or cervix or has diabetes or preeclampsia (high blood pressure), or even has a history of premature birth. However, in many cases, we may not have any of the above risk factors and there could be premature delivery."
The baby may have breathing or heart issues, jaundice, infections, or respiratory problems. Later, there can also be problems with language, growth, development, memory, and hearing.
Elaborating on how to take care of premature babies, Dr Birajdar says, "You will have to follow guidelines given by the doctor to take care of a premature baby. Set a proper room temperature, the room shouldn't be too cold or hot, dress the baby appropriately, make sure that he/she is getting a good night's sleep, limit visitors at home and avoid going out in crowded places with the baby. Mothers should practise kangaroo care to strengthen the bond with the baby, do not ignore any abnormal symptoms in the baby and seek timely medical attention. With the support of the paediatric team, most of the complications associated with prematurity could either be prevented or treated appropriately."
Photo: Instagram/nickjonas