The deep-rooted stigma, fear and denial around mental health often doesn't let people grasp the seriousness of the condition. And dealing with depression alone without any help and support from family is harder. While some are comfortable opening up to their parents about their mental health, others might find it difficult, and it takes longer for them to get the support they need from their greatest supporters. Having that conversation can be tough, and that's when parents need to interact, identify the symptoms and ensure treatment for their children as family can be a major source of strength for people suffering from depression.
How Deepika's mother identified her symptoms
Not too long ago, Bollywood actress Deepika Padukone, who's been actively advocating mental health through her Live Love Laugh foundation, opened up about how her mother has been instrumental in identifying her symptoms of depression and ensured therapy. Stressing on the importance of family support, the actress told NDTV, "In my own case for example, had my mother and the caregiver did not identify my symptoms, in my moment of vulnerability, had she not had the presence of mind to tell me to or help me reach out to professionals, I don't know what state I would have been in today. Ensuring I was regular with my treatment, with my consultations with the doctors, and of course it takes a toll on the caregiver as well and that's not something new. I think taking care of someone in general, whether it is mental illness or any other form of illness, takes a toll on the caregiver."
The National Mental Health Survey 2016 reported that the prevalence of mental disorders is 7.3 per cent among children aged 13-17 years and it is similar in both genders. We asked Dr Sonal Anand, psychiatrist, Wockhardt Hospitals, Mumbai about how important it is for family and parents to understand and identify the symptoms of their children struggling with mental health? Dr Anand explains, "Disorders of anxiety, depression and self-harm are increasing in children, and it can cause long term adverse effects. One of the best predictors of a child's success in life is having at least one consistent, supportive, and caring adult, ie., a parent giving unconditional love. By identifying current issues and socio-behavioural changes the family can help a child recognise signs of mental health problems and find out means to solve the issues to achieve balanced mental health required for meaningful existence."
Family support and mental health go hand in hand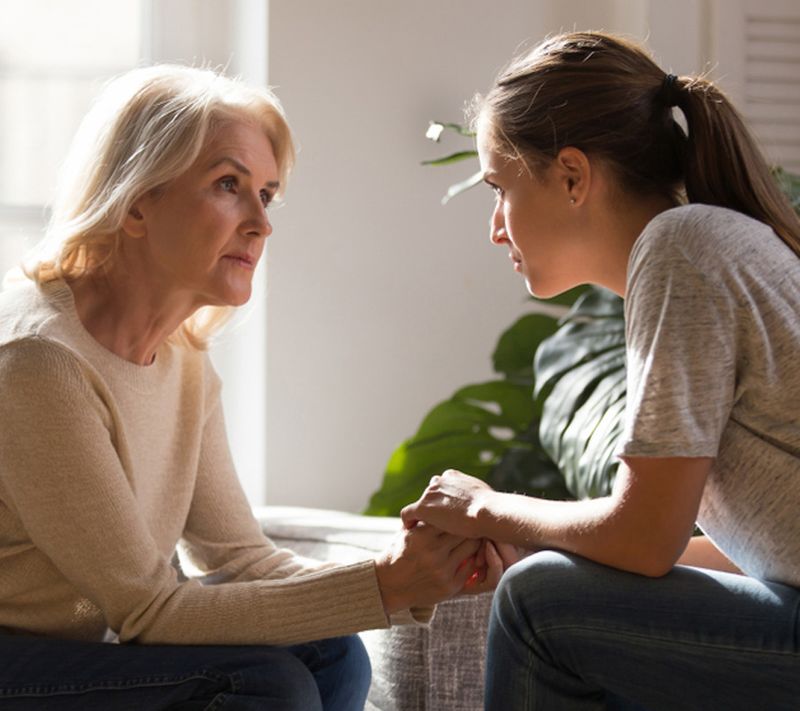 Parents play a crucial role in every stage of the child's development. Giving positive reinforcement to a child's acceptable behaviours gives the child the ability to recognise right and wrong. Elaborating on how parents can support their child's mental health, Dr Anand further says, "Giving them structured routines help to ease anxiety as they know what is expected of them but being too rigid can cause problems. Talking to them about the importance of mental health, practising empathy, kindness and expressing gratitude help in forming a healthy mindset. Parents could also teach good mental health practices like yoga, meditation, sleep hygiene and appropriate use of screen time."
However, it is not difficult to notice changes in behaviours of young kids suffering from mental health issues, as compared to pre-teenagers and adults. Dr Anand says, "In the younger age group, the signs to watch out for are low appetite, inability to sleep properly, weight loss, lethargy, low interest in school or social activities, nocturnal enuresis, nail biting, increased crying and tantrums. Childhood problems of ADHD (attention-deficit/hyperactivity disorder), developmental issues need professional help for confirming diagnosis. Pre-teens are prone for mood swings due to hormonal changes and so it might be difficult to pick up underlying mental health issues."
Apart from the above more specific signs to look out for are increased irritability, aggression, addiction to screens, sudden scholastic dip, crying, sleeping issues, staying away from peers, being home-bound and having general preference for isolation. 
---
Photo: Shutterstock