As India faces shortage of beds at hospitals, and isolation centres, high-end hotel chains across the country have once again stepped forward  to offer quarantine facilities to asymptomatic COVID patients. Here's how you can opt for one and avoid overcrowding at hospitals so they can accommodate patients with more serious concerns. 
Hyatt Regency Delhi has announced its self-Isolation package, in which it offers rooms to COVID-19 positive guests with zero or mild symptoms. Moreover, those looking to self-isolate in a bubble after testing and before a flight or travel, can also avail this offer, which includes, room service of breakfast, lunch and dinner, and 50 per cent discount on laundry.
While a single occupancy room would cost you INR 5,000 per room per night, for double occupancy, you'll be required to pay INR 7,500 per room per night, both inclusive of taxes. And, if there is an additional guest, they could accommodate them at a cost of INR 3,000 per room per night.
While children under six years of age can also avail complimentary meals, those between six to 15 years can get a supplementary one at INR 1,500 per child. Moreover, the hotel is also giving out additional room for children at 50 per cent discount.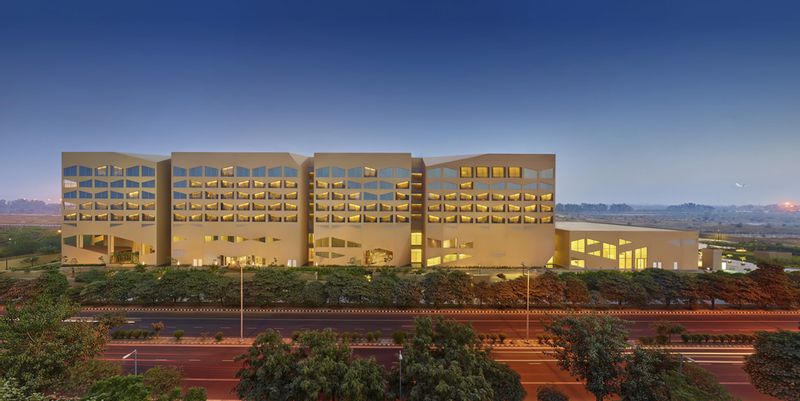 Indian Hotels Company Limited (IHCL) has announced that it will be offering quarantine facilities at select hotels across India and has also partnered with various hospitals for the same. They include onsite doctors and nurses to monitor vital parameters.
However, the quarantine rooms will be offered only to asymptomatic patients or those with mild COVID-19 symptoms; and are not equipped with oxygen beds.
"IHCL continues to stand by the community in the fight against the pandemic. We have established quarantine facilities in collaboration with partner hospitals at select hotels across cities. Available for asymptomatic and mildly symptomatic COVID 19 patients, these rooms will be offered at the sole discretion of the partner hospital," Taj Hotels posted on its social media handle.
As per further details mentioned on their official website, properties across India where you can stay in quarantine include -- Taj Club House in Chennai, Vivanta Dwarka in Delhi, Taj Banjara in Hyderabad, President Mumbai, and across its Ginger properties in Bengaluru, Guwahati, Indore, Pantnagar in Uttarakhand, Mahakali in Mumbai and  Chennai.
While Vivanta Dwarka has partnered with Venkateshwar Hospital, Ginger Pantnagar is offering the facilities in partnership with Uttarakhand Institute of Rural Development and Panchayati Raj (UIRDPR). The rest of the hotels have partnered with Apollo Hospitals.
"In an endeavour to help flatten the curve, select Welcomhotels, across India are now offering quarantine facilities to asymptomatic and mildly symptomatic patients, in collaboration with partner hospitals," the hotel chain recently mentioned on its official Instagram handle. 
It has also collaborated with hospitals for the same, and is offering clean comfortable rooms, using advanced safety and cleaning protocols, re-engineered processes to maximise safety across hotel touch points, and onsite medical care as per guidelines by partner hospitals.
The select hotels offering this facility include Welcomhotel Chennai, Dwarka (Delhi), Coimbatore and Bengaluru. While Dwarka and Coimbatore have partnered with Manipal Hospital and G Kuppuswamy Naidu Memorial Hospital, respectively, affiliations for Chennai and Bengaluru are still underway.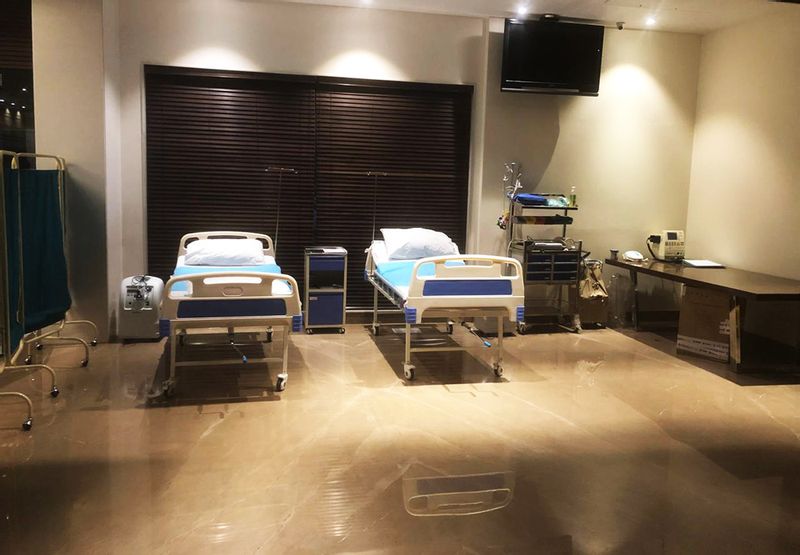 Sarovar Hotels and Resorts in partnership with #iamgurgaon and Emoha Elder Care, is providing a 60-bed facility in the Golden Tulip Hotel located in Gurugram's sector 29 area. With the intention to allow asymptomatic COVID positive elderly people, the relief to recover in peace, the hotel has arranged for oxygen concentrators, on-site clinical and nursing attention, vitals monitoring, online activities for emotional wellbeing and a caring homely atmosphere.
Moreover, for COVID consultation, the hotel has partnered with Fortis Memorial Research Institute, Gurugram. This Elders First initiative has been started by the hotel for anyone aged 55 years and above who has a positive RT-PCR test report and SpO2 above 90. It's a paid facility that can be availed at a cost of INR 7,000 per night for single bed, and INR 9,000 per night for a double bed.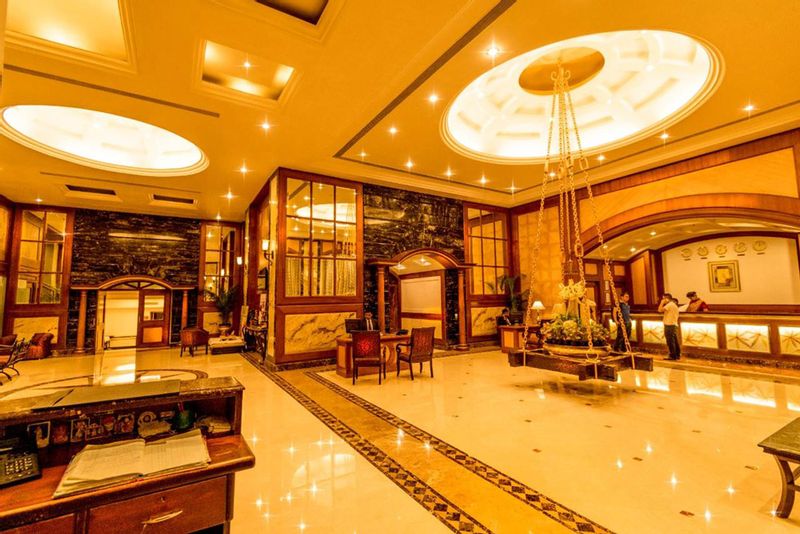 The Kamat group of hotels is providing quarantine and COVID facilities for asymptomatic patients across its properties. VITS Mumbai has tied up with Masina Hospital and has doctors and nurses stationed for 24 hours. There is also a provision of paid tests being conducted at the hotel.
Further, there is room service available for breakfast, lunch, and dinner, in both single as well as double occupancy rooms, with doctor's consultation at cost.  VITS Mumbai and VITS Bhubaneshwar have also joined the Government's Tika Utsav drive for public service facilitations, where if any guest is eligible for vaccination and is due for their dose, the  properties  provide free transportation to and from the vaccination centers.
As far as the safety measures are concerned,  the food is served pre-plated in disposable utensils and kept outside the rooms. Staff members visiting the corridor where the patients are stationed wear PPE kits which are later disposed. The floor area is sanitised every day. Once the patient checks out after testing negative, the rooms are sanitised and kept vacant for a day before being booked for new patients. The hotel also conducts regular temperature checks at entry point and has pre-installed sanitser dispensers.
Haveli - The Hospitality Hub situated in Salt Lake City, Kolkata, which is a part of the Saltee Group, is accommodating asymptomatic patients at INR 3,500 per person per night plus taxes, with food available in the form of a thali at INR 500 per meal.
It has 18 fully furnished rooms with necessary supplies and provision for entertainment, and ensures regular sanitisation at every nook and corner of the property, especially, the common areas such as, elevators, staircases, railings, and doorknobs. It is mandatory for all employees to wear face shields and masks, and regular monitoring of temperature and sanitisation  is ensured by the manager in-charge, with special attention given to the kitchen staff, food, and cutlery.
You can reach out to them at haveli@salteegroup.com or call at 03323587834/03335531909.
---
Photo: Hyatt Regency Delhi