India is about to enter its third phase of vaccination drive in the month of May where all those above 18 years of age will be eligible for the much-awaited jab. However, before that you are required to register online via CoWIN (the Government inoculation portal) which you can visit both directly or through the Aarogya Setu and UMANG apps.
How to register for the vaccine?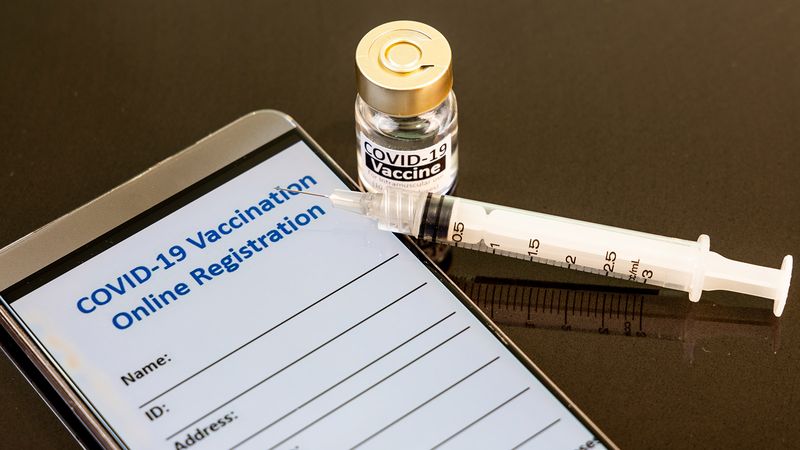 Go to cowin.gov.in/home and click on the tab -- 'Register/Sign In yourself'.
Enter a valid mobile number and click on the 'Get OTP' button.
Enter the OTP within 180 seconds and click on 'Verify'.
Once the OTP is validated, the 'Register for Vaccination' page will appear where you will be required to enter the details as asked.
You need to have a photo ID proof which you can select from the dropdown list. Don't forget to carry the same ID at the time of vaccination.
Make sure to enter the correct ID number, name and date of birth as mentioned on your ID card, and gender.
Once all the details are filled click on 'Register' after which you will receive a confirmation message on successful registration.
Once registration is completed; the system will show the 'Account Details'. You can add three more people linked with your mobile number by clicking on 'Add More'.
All you need to do is enter the details of every individual and click on add.
While you can also choose your nearest vaccine centre to book your slot, amid the ongoing shortage of vaccines across several states, despite registering successfully, those above 18 years of age, might have to wait for their turn. For now the process to vaccinate those above 45 is still ongoing. For further do's and don'ts, read this document, and for more details related to registration and booking check this out.
Why you must take the vaccine?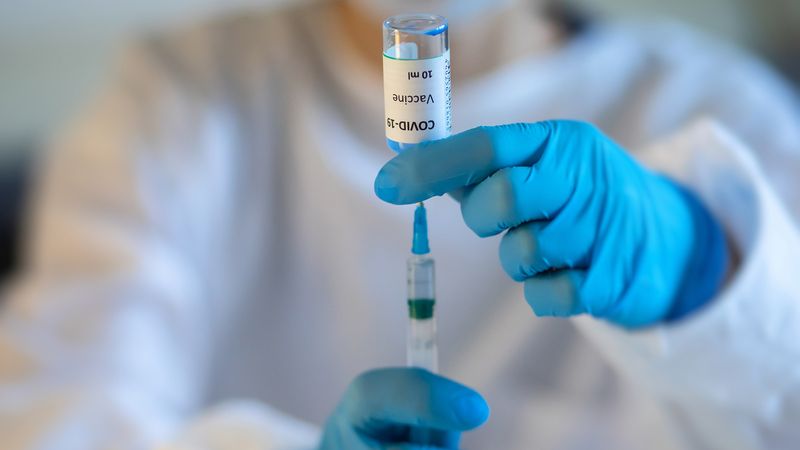 If you are above 18 years of age, you can take any of the two vaccines available in the country right now -- COVISHIELD by Serum institute of India (SII) and COVAXIN by BHARAT Biotech. According to the Ministry of Health and Family Welfare (MoHFW), "There is no head-to-head comparison done between the two vaccines being used in India so one cannot choose one over the other."
As many in the country are still confused amid the rising cases of COVID-19 even among those who have already been vaccinated, here's what you must note from the recently held virtual address by India's three leading doctors -- Dr Devi Shetty, chairman, Narayana Health; Dr Randeep Guleria, director, AIIMS Delhi; and Dr Naresh Trehan, chairman, Medanta.
Vaccine prevents us from getting the disease not the infection, it's very important to understand the difference. You might get the virus from the nose or throat, and it might multiply for some time even if you are vaccinated and happen to come in contact with an infected person, but the antibodies present will prevent it from replicating further to become severe and you'll be saved from getting the disease in the form of severe illness, hospitalisation, going to the ICU or dying.
It's very important to wear a mask sealed tightly from the side, covering the nose and mouth, also maintaining social distancing, and washing your hands regularly even after getting vaccinated because you can still catch the virus, and be infectious to your close ones.
Don't panic even if you have been tested positive, self-isolate, consult a doctor and undergo all the required blood tests that they might suggest because the virus can easily be cured if treated at the right time.
Self-monitor in isolation and make sure to check your oxygen saturation every six hours with your own pulse oximeter. After checking once, take a walk for six minutes and then check again. A reading above 94 is fine but if it continues to drop even after exercise then consult a doctor.
Don't be a 100 per cent sure that your fever or body ache cannot be COVID, as in most cases it is unless proven otherwise.
No need to take high flow of oxygen even if the saturation level is 92 or 93 to maintain it at 97 or 98, it's of no use. But do consult a doctor if its below 94 as close monitoring might be required, but don't panic.
Use oxygen cylinders and hospital beds judiciously because oxygen carrying capacity in blood remains the same even at 93-94 so there is no point trying to bring it up to 97-98. By hoarding oxygen cylinders unnecessarily or going to the hospital if not required you might be taking away resources from those who need it.
Over 85 per cent of COVID infected people with mild symptoms such as cough, cold, fever or even gastritis, can easily recover from the disease without any drug within a time span of five to seven days, by just taking paracetamol, vitamins, staying hydrated and with regular exercises.
It's only 15 per cent with moderate disease that might face a drop in oxygen saturation, high grade fever and inflammation. Such patients might require Remdesivir, steroids, anticoagulants, or plasma.
If you are indoors, make sure there is proper ventilation because the virus can stay in air for a longer period, so proper circulation is very important, and so is avoiding crowds, going out unnecessarily, and sharing meals.
COVID appropriate behaviour from people is the need of the hour because the vaccine will not take the pandemic away, but, breaking the change of transmission will because coronavirus spreads from human to human not water or mosquitoes.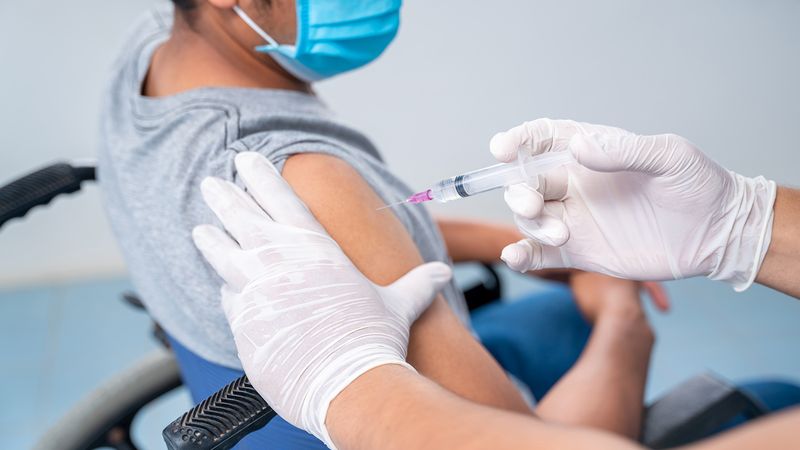 What if one has comorbidities?
The Health Ministry further confirms that people can take the vaccine irrespective of any ongoing medications, just ensure to inform the vaccinator. "Chronic diseases and morbidities like the cardiac, neurological, pulmonary, metabolic, renal and malignancies are not contraindicative. In fact, the benefit of COVID-19 vaccines to reduce the risk of severe COVID-19 disease and death is for those who have these comorbidities. Persons with one or more of these comorbid conditions are considered among the high-risk categories. They need to get the COVID-19 vaccination. Overall, the vaccine is safe and efficacious in adults with comorbidity. However, if you are concerned for any specific reason, please consult your doctor," it adds.
In fact, the World Health Organisation (WHO) also says, that, "COVID-19 vaccines are safe for most people 18 years and older, including those with pre-existing conditions of any kind, including auto-immune disorders. These conditions include, hypertension, diabetes, asthma, pulmonary, liver and kidney disease, as well as chronic infections that are stable and controlled."
The organisation however adds that, there is not enough evidence yet on the use of vaccines against COVID-19 in children to make recommendations for the same. Children and adolescents tend to have milder disease compared to adults. However, the former should continue to have the recommended childhood vaccines.
What's the next step after the vaccine?
For post vaccination, WHO suggests remaining at your place of vaccination for at least 15 minutes after taking the shot so that in case you develop an unusual reaction, the health workers can help you. Moreover, as the vaccines are available in two doses so always check when you need to come for the second dose. "Second doses help boost the immune response and strengthen immunity."
It further informs that in most cases, its normal to face some minor side effects after the vaccination as they indicate that a person's body is building protection to the COVID-19 infection. These include, "Arm soreness, mild fever, tiredness, headaches, muscle or joint aches." However, do consult a doctor if the side-effects remain or increase even after 24 hours. 
---
Photo: Shutterstock