Before we even delve into the benefits of CBD or Cannabidiol, derived from Cannabis Sativa Linn or hemp, it's important to know that it is legal in India, and any stigma attached to it is entire social or personal. 
Cannabinoids, which includes the ingestible CBD oil or topical creams/tinctures, is permitted in India by CDSCO under the NDPS (Narcotic Drugs and Psychotropic Substances) and Drugs and Cosmetics Acts. Hemp, which also contains the compound THC (Tetrahydrocannabino), is often combined with CBD to provide relief from acute pain caused by various conditions. 
In India, there are a handful of companies such as Bombay Hemp Company, India Hemp Organics, Awshad that are licensed to sell CBD oils and the process is stringent and regulated. Zee Zest speaks to a couple of companies that lay out the law of the land for us.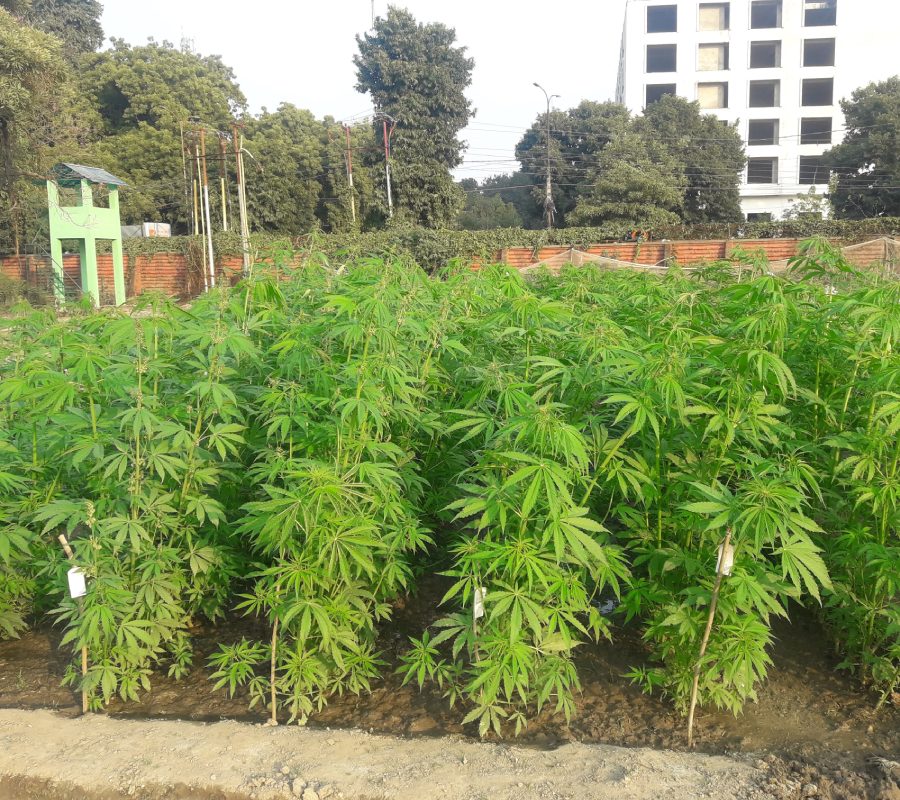 Jahan Peston Jamas, co-founder and chief strategy officer of the Mumbai-based Bombay Hemp Company, says, "Awareness has definitely picked up in the last 2-3 years. Earlier an average user of an Ayurveda cannabis patient would be about 21-30 years old and most of them took it for work-related stress, sleep disorder etc. Now, most of our consumers are above 40-45 years of age and they're resorting to it to manage continuous and chronic patients to manage pain. Patients as old as 80 years of age have used our topical meds for pain management." 
One of the biggest tasks for almost all CBD oil brands in India was to get Ayurvedic doctors on board, which they did by holding seminars, and webinars through the pandemic. "A lot of AYUSH practitioners know how cannabis works. But for them to get a licensed products that has cleared tests was lacking, which is not the case now," adds Jamas. 
CBD oils are not available over the counter or online without a doctor's recommendation. One needs a prescription for it, and since AYUSH is the licensing body, any organisation that is permitted to sell CBD oils has a list of approved doctors that can prescribe CBD to patients. 
Companies also have to buy their raw material from the State excise board, which is heavily controlled by the government, and the only legal way to procure the oil extract is from the government.
Shivam Singhee, co-founder, Awshad, a Delhi-based company, says that it's the stigma that required a great deal of work. "Fortunately, there is enough and more information out there now. We have also noticed a growth in our sales figures in the last three to four months where it's gone up 30 percent month-on-month," he explains.
From menstrual cramps to arthritic pain – CBD oils help to alleviate different kinds of ailments. It is also used on cancer patients for palliative care. "We have doctors on board that you can make an appointment with and be prescribed CBD. These doctors are independent practitioners who also consult with us, and it definitely makes the process easier," adds Singhee.
From oils to ointments and gummies – the world of CBD is changing in India, and only for the better. Zee Zest puts together a list of brands you can check out for your CBD needs. 
1. Awshad
Awshad's clinically tested range of Full-Spectrum CBD products – which means that these products contain all the compounds found in the cannabis plant, including cannabinoids like CBD and THC -- are made using the highest quality cannabis extract in a bid to provide better health and wellness to people across all ages and backgrounds. Awshad aspires to be able to provide a holistic solution for one's health and well-being, with cannabis at its core. And to that end, the startup is combining cannabis' extensive, scientifically-proven therapeutic and healing properties along with rigorous lab research and cutting-edge technology to make unique products that are best fit for the discerning Indian consumers.
2. Bombay Hemp Company
Bombay Hemp Company (BOHECO) is one of the well-known agro-based enterprises working with the cannabis plants with a vision of building Indian agriculture and healthy living. With the mission to "Educate. Cultivate. Elevate", BOHECO is working with scientists, doctors, farmers, policymakers to transform the cannabis industry with products like capsules, oils, creams etc that provide a bunch of health benefits. They assist the local farmers by providing optimum seeds, best cultivation practices and products.
3. Indian Hemp & Co
Indian Hemp & Co. is a Bengaluru-based hemp startup with the concept of sustainability. They put forward a range of hemp-infused products like protein powder, seed trail mix, seed oil, etc. They wish to merge their love for nature along with their worlds of sports, arts, and business to demystify the plant and bring to the table some natural, nutritious goodness, right from the hills. In addition to this, they also have a pet vertical that provides hemp seed oil to prevent inflammation, joint pain, etc. in animals (pets).
4. Health Horizons
Health Horizons is a Noida-based startup working dedicatedly towards bringing natural Sativa i.e. hemp and cannabis-based products to the Indian market. With the aim of carrying forward the knowledge they have gained from their ancestors, Health Horizons provides a variety of hemp-based products in India, such as raw hemp powder, hemp oil for cooking, skin, pets, etc. Their products are natural, easy to consume, and delicious, yet provide a healthy addition to the diet. Health Horizons team has also set up a first-of-its-kind manufacturing facility in India to produce and process world-class Sativa products for Indian consumers. 
5. Vedi Herbals
Fascinated by the World of Ayurveda, Vedi Herbals is one of the youngest and growing enterprises in the field of healthcare and wellness. As their team interacted with the tribal populace in Odisha, they were fascinated by how the people adopted Ayurveda. Taking inspiration from these tribals, they started producing and supplying cannabis products like cannabis-infused medicines, dietary supplements, soaps, etc. along with the fusion of Ayurveda. They believe that quality, Ayurveda, technology and nature combine to be effective from within. All the products are produced under their parent company, HempCann.
Photo: Shutterstock; Bombay Hemp Company