We all know the relaxing, refreshing and rejuvenating benefits of massages. There are also probably as many 'signature' massages as there are spas. Yes, a good therapist, aromatic oils and pleasing ambience are available everywhere. But we went the extra mile to get you this list of extraordinary massages across the country. Getting in touch with the elements via medicinal leaves or mineral rich sand from the surroundings add an entirely different effect to a regular massage. Here are our top picks of some lovely therapies from different corners of India.
1. Tiger's eye massage at Six Senses Fort Barwara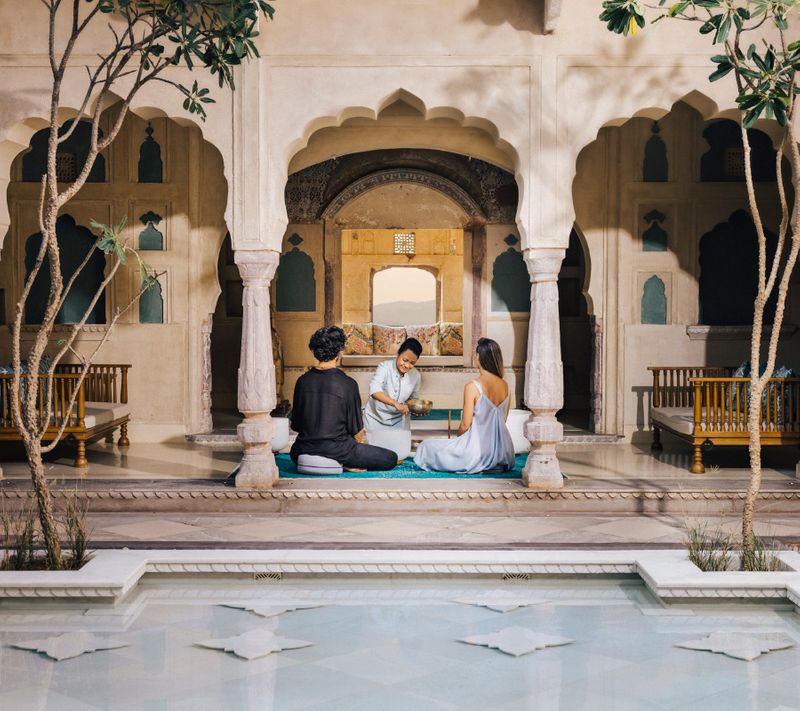 Well, what do you expect in tiger country, Ranthambore, if not a Tiger's Eye massage? At Six Senses Fort Barwara local community knowledge is integrated into the Six Senses Spa treatments. This leads to a variety of locally-inspired wellness therapies which draw upon age-old local traditions, the healing benefits of the surrounding environment, and the indigenous plants and herbs, which are grown on-site and used in homemade organic products. "Our expert therapists use the powerful tiger's eye crystal in a full body massage that includes stretches to tone the nervous system, breathwork, visualisation and healing sound to restore a sense of inner peace and wellbeing. It helps to release fear and anxiety and aids harmony and balance," explains wellness director Dr Jitendra Varshney. 
Book here.
2. Thermal sand therapy at Suryagarh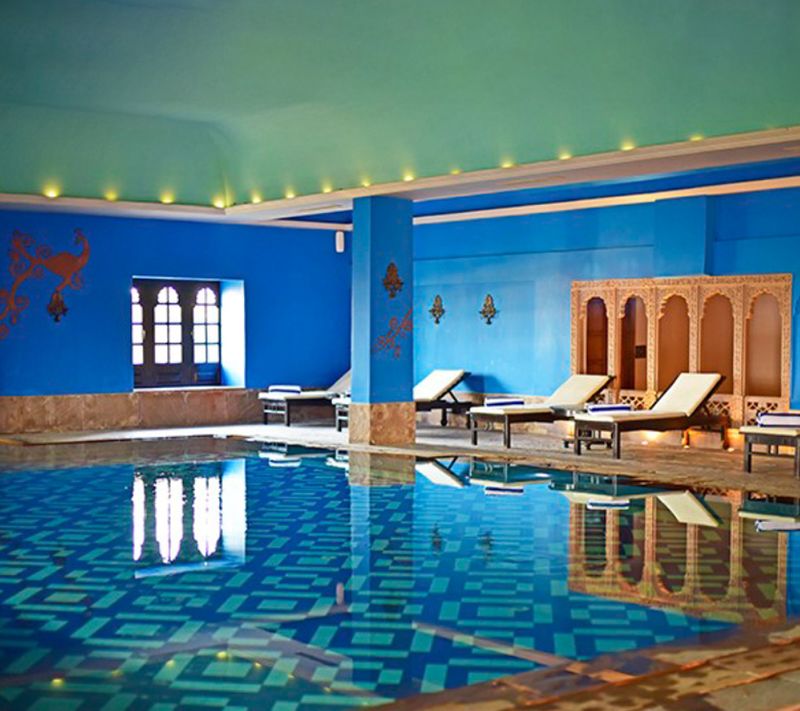 An ideal treatment for fatigue and strain, this therapy uses the innate knowledge of energy meridians and the subtle potency of heated sand to relax you. While the aptly named spa at Suryagarh, Rait Spa, named in reverence to the sand, the sea of rait upon which it has been fashioned, offers a range of thermal therapies, we have picked the Sand Therapy for you. This age-old treatment is developed with an enriching concoction of a fragrant spice scrub, followed by an hour-long massage using small, hand-held heated bundles of Jaisalmer rait (sand) that help to relieve stiff muscles. The poultices open pores, releasing a deep medicinal heat that pervades the muscles to relieve tension. The heat helps the body naturally release toxins thereby helping the body to return to its natural rhythms and enabling better metabolism.
Book here.
3. Leaf bundle massage at Ananda in the Himalayas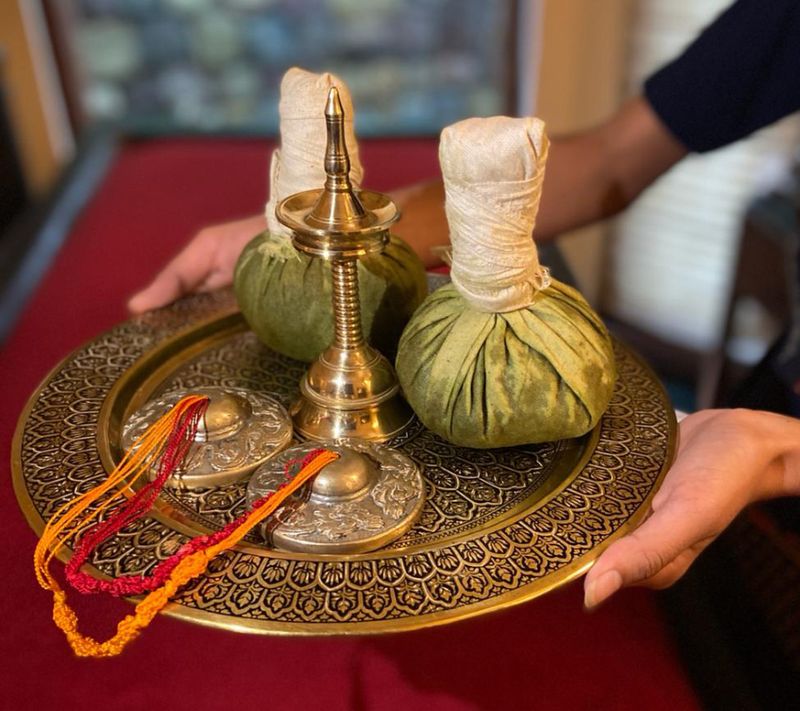 Patra Pinda Sweda, also known as Elakizhi (ela – leaf, kichzi – bundle or a potli), is an Ayurvedic treatment that uses muslin cloth bundles, filled with leaves of medicinal plants mixed with herbal powders, for a light massage followed by fomentation of the body by frequently dipping the bundles in warm medicated oil and applying it with varying pressure. "Patra Pinda Sweda falls under the Swedana phase or the process of inducing administered sweating to prepare the body for cleansing (Shodhana). Although Swedana is recommended individually for addressing aches and pains, mobility issues and neurological conditions too, however, being a complex and an extremely therapeutic process it must only be taken up under the guidance of an Ayurveda expert to avoid any contra-indications," explains Dr Sreelal Sankar, senior Ayurveda consultant at Ananda in the Himalayas. This therapy is recommended individually for relieving pain due to arthritis, spondylosis, musculoskeletal issues as well as neuro-muscular disease. 
Book here.
4. Banana leaf wrap at Shreyas Retreat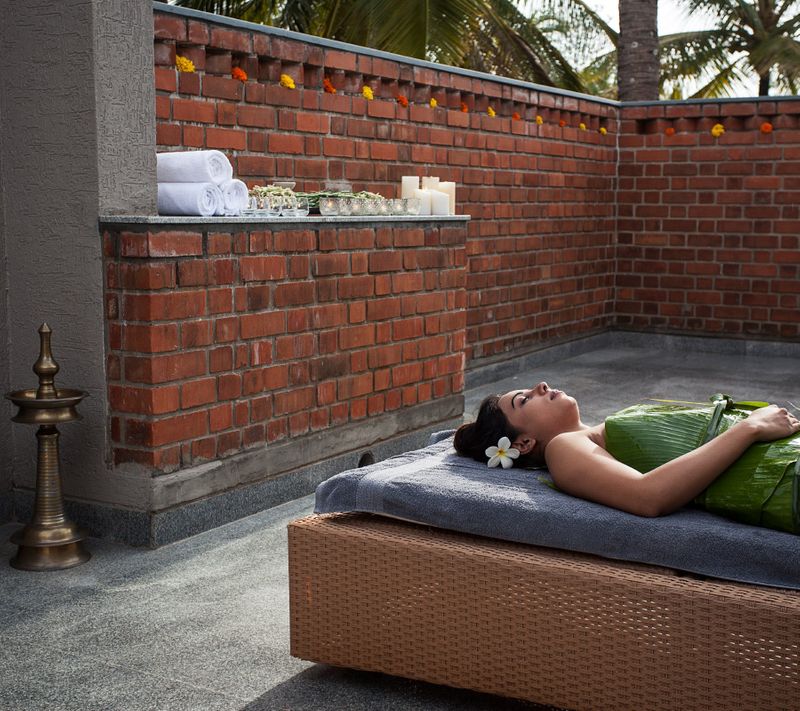 During AthapaSnana or the banana leaf wrap, the body is massaged gently with a customised healing oil followed by wrapping the body in banana leaves and left to sunbathe until completely dry. Dr Merrin, the naturopath at Shreyas Retreat- A Relais & Châteaux Member, explains that banana leaves are known for their healing properties and are especially beneficial in healing various skin issues. Besides the benefits for various skin conditions, this therapy also enhances beauty as the anti-oxidant properties of banana leaves are known to slow down the ageing process and make the skin look healthier. Further, the wound healing properties can also erase minor skin wounds. "The sweating stage during a banana leaf wrap helps in detoxification and hence this is one of the important treatments of our most sought-after detox and weight management packages," shares Dr Merrin. 
Book here.
5. Forest bathing at The Oberoi Sukhvilas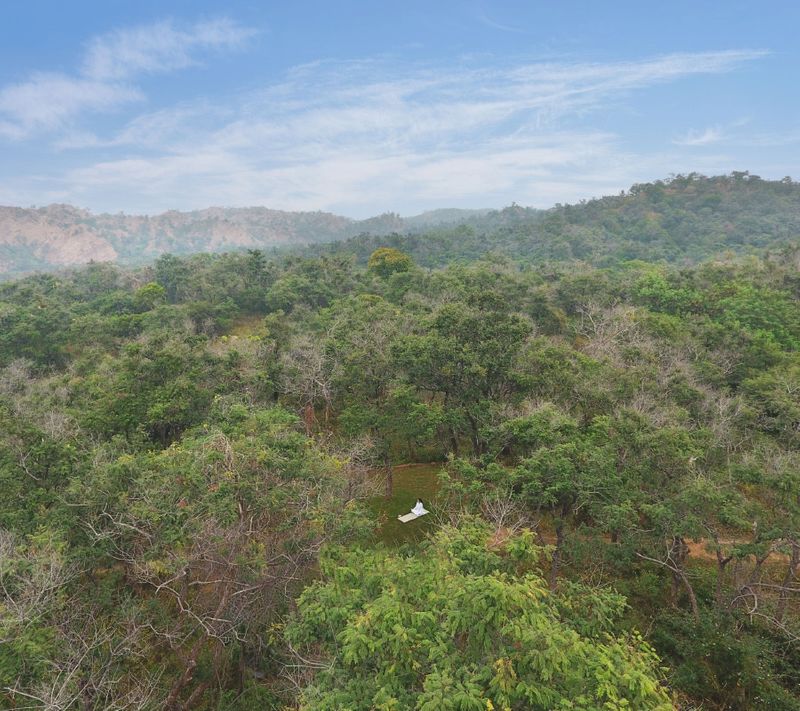 Being in the forest is said to boost the immune system, reduce blood pressure and stress, lift the mood, increase energy levels, improve sleep, and much more. Set within 3,23,74,851 square metres of protected natural forest, The Oberoi Sukhvilas is the perfect place to experience the calming, neurologically beneficial therapy of forest bathing or "taking in the forest atmosphere". Step inside the Siswan Forest, breathe deeply and allow yourself to switch off from the world and your whole system will tune in to nature's vibrations.
Book here.
6. Santhwanam at Niraamaya Surya Samudra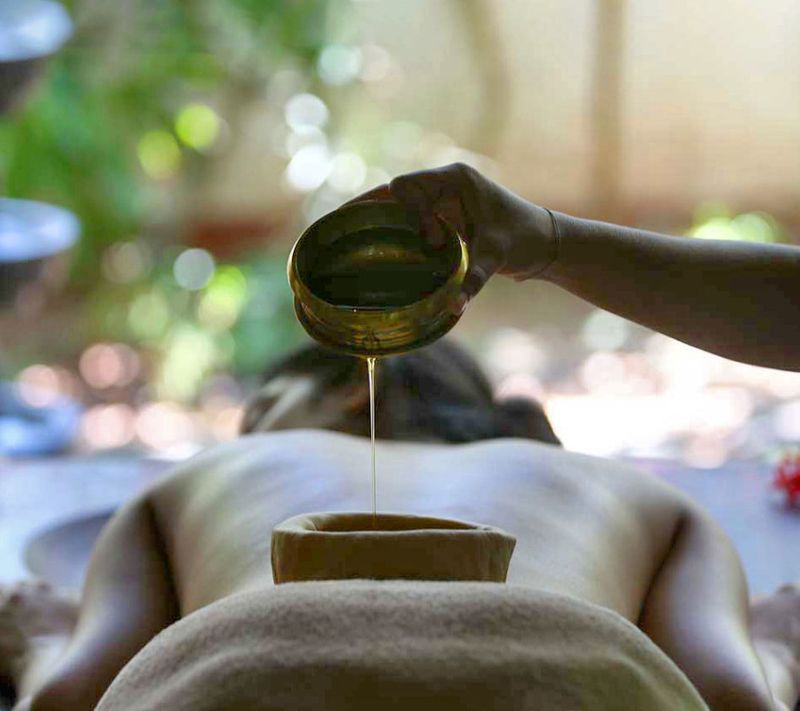 "Santhwanam combines three traditional therapies and makes for a holistic stress buster treatment," says Dr Accamma Chandy, Ayurveda physician at Niraamaya Wellness Retreat. The therapies combine Abhyanga Snana to ease physical stress, then Choorna Pinda Swedam, a warm herbal compress on the back and spine to take care of aches and tensions, and lastly Shirodhara for extreme relaxation by easing mental tension and improving the quality of sleep. At Niraamaya Surya Samudra - A Relais& Châteaux member, you can follow it up with yoga sessions on a platform or soak in the relaxing vibe at the idyllic Chandra beach.  
Book here.
7. Stream trek at Dharana at Shillim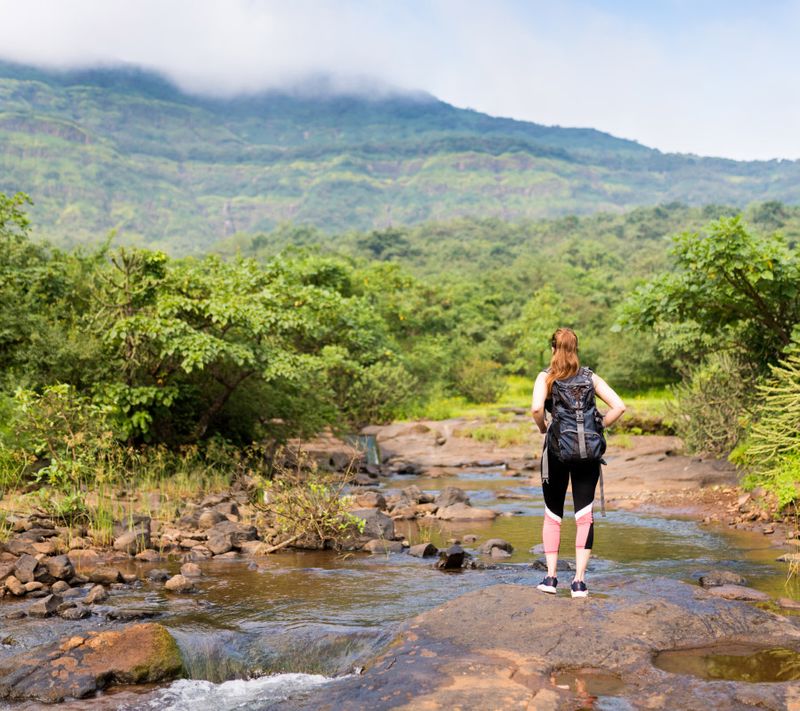 Dharana MINBOS - The De-Stress & Sleep Program is a comprehensive and integrative holistic program offered at Dharana at Shillim. A part of this program involves a Stream Trek - an adventure into the forest, walking over the fresh river streams and cascades. "This makes for a perfect calm and de-stress session and helps in maintaining the balance of mind and body. It also helps in attaining mental agility and provides an opportunity to enter a world of the beauty of nature, the wonders of terrain, and the eye-catching sights that would surely give your mind the needed break," says the director of spa and wellness operations Dr Arun Pillai.
Book here.
---
Photo: Shutterstock; respective brands