What started as a commitment to narrate stories of Little India in Singapore has now turned into a celebration of Indian culture. Credit, Yugnes Susela, co-founder of The Elephant Room, a culture-forward cocktail bar inspired by Singapore's Little India. When he started The Elephant Room in 2019 right before the pandemic hit, most questioned the concept of a bar based on Indians and the Indian culture as a sought-after watering hole. But nothing could deter his spirits to wow his patrons with unconventional and bold flavours that were unknown to Singaporeans. Ingredients such as Indian gooseberry, lotus, ash gourd, banana stalk are not the common mise en place at a bar table.     
In an exclusive interaction with Zee Zest, the Cocktail Mahout, as Yugi is also popularly known as, talks about how his cocktails are inspired from different states of India and his approach is to redefine nostalgic flavours and use them to maximum potential.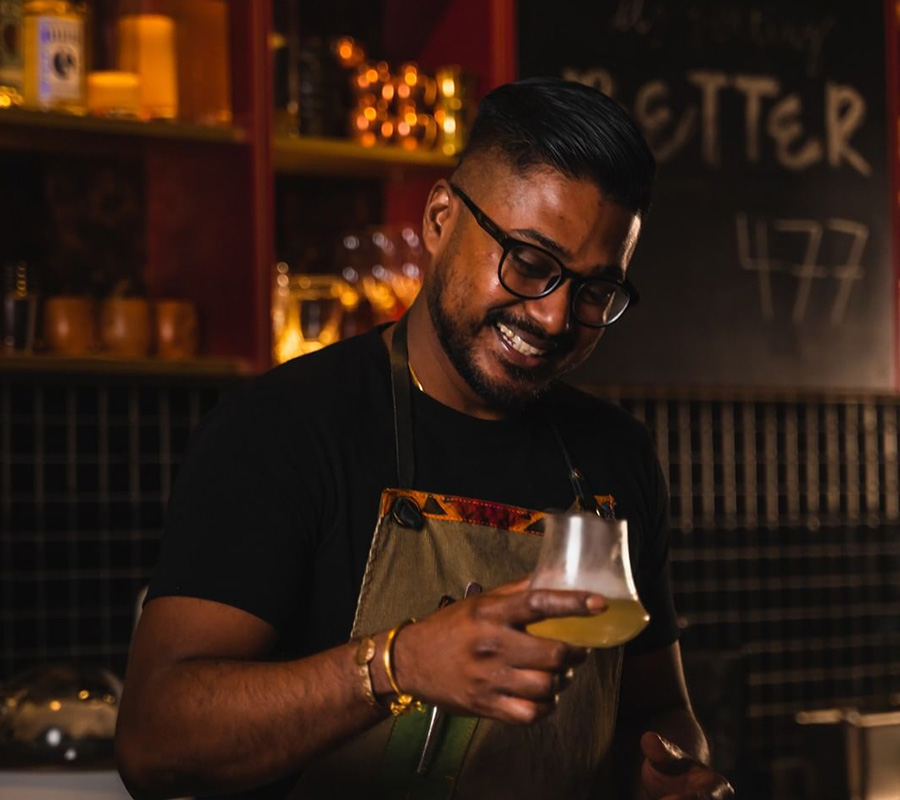 1.Why did you choose your ancestry and heritage as the concept for The Elephant Room, Singapore?
When I was opening The Elephant Room I was looking out for concepts left, right and centre that's where I realised that my own heritage was a great starting point. In Singapore, not much is known about the Indian culture except for a few words here and there, Diwali and Bollywood. That's where the idea started to flourish, where we finally decided to showcase Indian culture.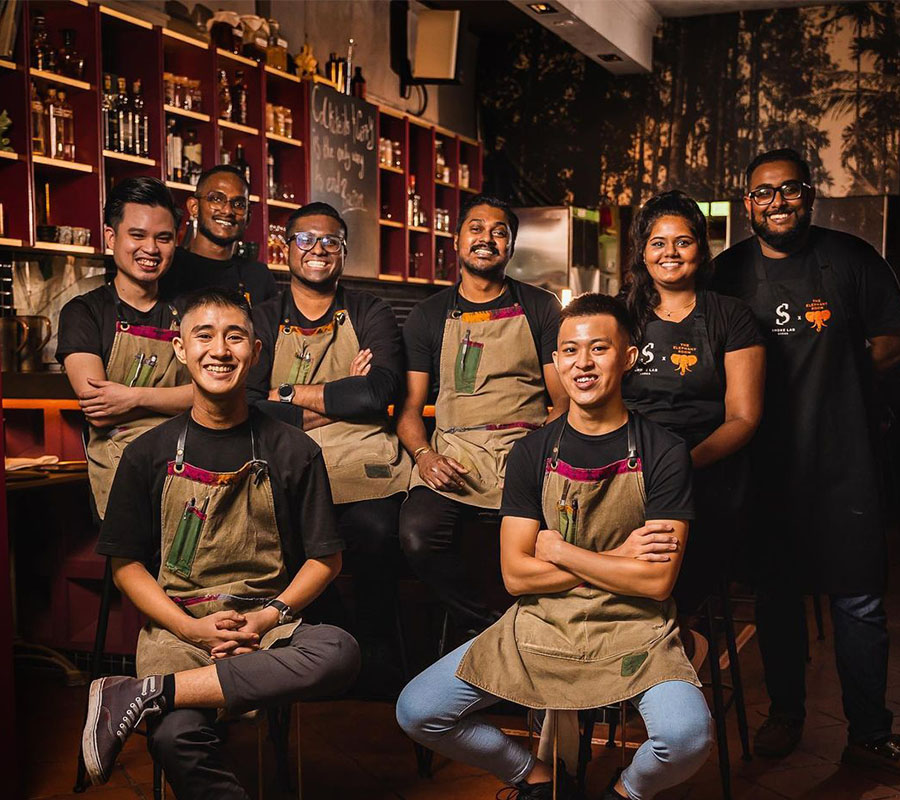 2. This is your third time in India, what are your expectations from The Elephant Room X Ekaa bar takeover?
I came to India for the first time two years ago. I didn't know what to expect from the country, the people and the kind of flavours that would work here. The second time I was in Chennai, there was a lot to absorb and whole new experience. This time in Mumbai I know I can deliver the flavours that will create a holistic experience for the customer and bring a big smile on their face.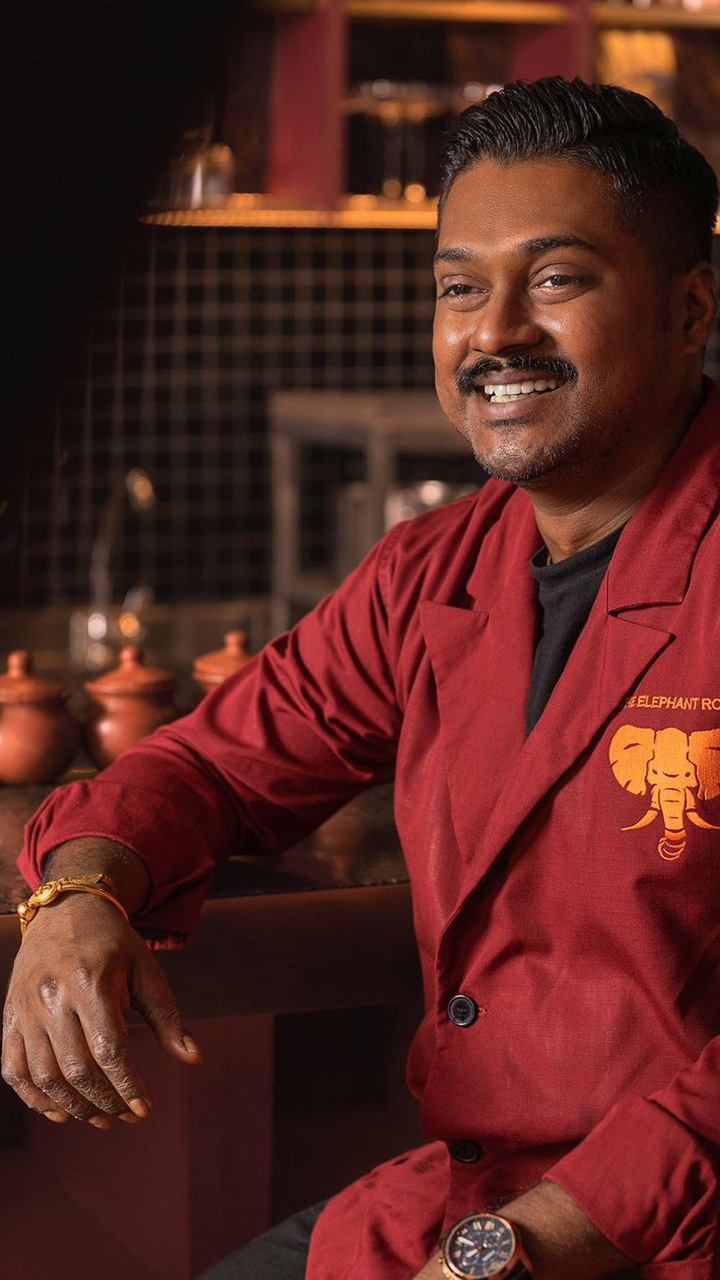 3. What are the kind of cocktails and flavours one can expect at The Elephant Room X Ekaa bar takeover?
I have picked flavours that that I grew up seeing, smelling and eating; one of them is like a gongura. It's one of my favourite vegetables and I have very fond memories of my mum's version of the dish. I've recreated that into a drink. Similarly, I've used pineapple rasam—which is common in India but not in Singapore—to create a drink and used tandoori masalas to smoke honey and use that in yet another cocktail. I personally think the gongura cocktail will be the true showstopper.
4. What about these unconventional flavours excites you to create cocktails?
By using non-traditional ingredients and flavours I am able to offer a wow factor to my customers. At the same time it is also to introduce them to something new and different that they've never tried before.
5. How do you balance the role of being a businessman and a creative bartender?
That that's a very good question and something that I've been trying to answer myself for many years now. I always thought classics were a safe bet and as a creative person I always wanted to offer something new. That is when the entrepreneur in me kicked in to realise that creative cocktails can often become too much for a customer. I cannot be stubborn and need to be flexible for the business. So now apart from having our signature cocktails, we offer spin-offs of classic cocktails that are less intimidating.
6. Just as wine and food as well as whiskey and food pairing is very popular, do you think cocktails and food pairing needs to be considered?
It is my philosophy that cocktails and food pairing should be all about contrasts and not complementary flavour profiles. We need to push one of the elements out there in the limelight. For us, at The Elephant Room, we know what kind of food we serve. It is not just bar snacks, but it is something that will get you up and there will be a proper meal. Our drinks contrast very well against the food.
7. You went on a market visit in Mumbai recently. Can you share what you checked out and what excited you?
We went to the Kalbadevi market in Mumbai to see Ayurvedic herbs and then we went to an essential oils store. This variety of spices and herbs are not available in Singapore—they have so much potential when it comes to drinks. It was mind-blowing, I wanted to know from the lady at the store how we can package and take a bunch of this back home.
8. How does Yugnes Susela unwind when off-duty?
I gym a lot—took a break from it since I recently got married but will be getting back to it soon. I watch a lot of documentaries, to ease my mind. I'm a very big music lover and I listen to all sorts of music to the point where I curate my own playlist. I wish to have my own DJ room at home one day. I explore different styles music and that helps me. 
With inputs from Anannya Chatterjee.
Photo: Instagram/The Elephant Room