While the alcohol industry has been historically male-led, that imbalance is thankfully changing. Over the last few years, an increase in woman-helmed spirits brands has helped bridge the gender gap in the Indian alcobev space. These strong female figures have been adding a new edge to a thriving industry.
Meet the women shattering the 'glass goblet' and changing stereotypes, one drink at a time. Cheers to that!
1. Devika Bhagat, Co-founder, Tamras Gin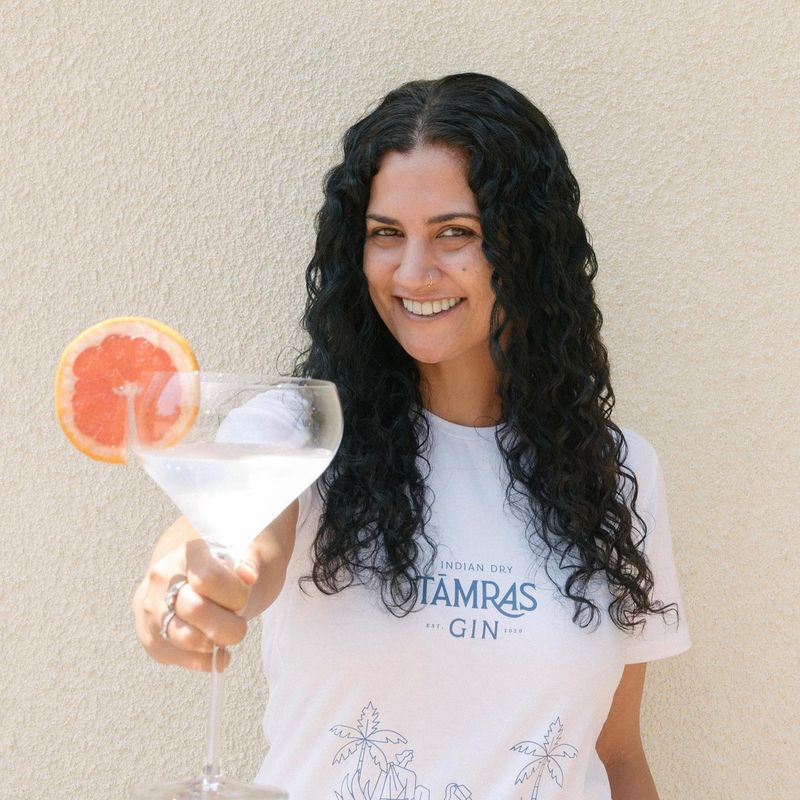 We have been undergoing a 'Ginassaince'Devika Bhagat who was a vodka drinker till a friend in London introduced her to gin. She never looked back. In 2020, she co-founded Tamras along with Khalil Bachooali in Colvale, North Goato distil gin from a recipe developed by master distiller Julia Nourney of Germany. The small-batch gin is distilled in a German copper pot still using fresh whole citrus, rather than citrus peels in the distillation process. The result is a delicate gin with notes of the citrus fruits on the nose, especially sweet lime on the palate and spicy aftertaste from the peppers. The differential excise rules and fees in every state has been a backbreaker for Bhagat. "Gin is limitless when it comes to the variety of cocktails and mixers. It's a more versatile drink when compared to whiskey, with something to offer everyone. Also, gin has a much more millennial image attached to it. Every generation wants to own their lifestyle. Gin is now part of that lifestyle," Bhagat says.
2. Ipsita Das, Managing Director, Moët Hennessy India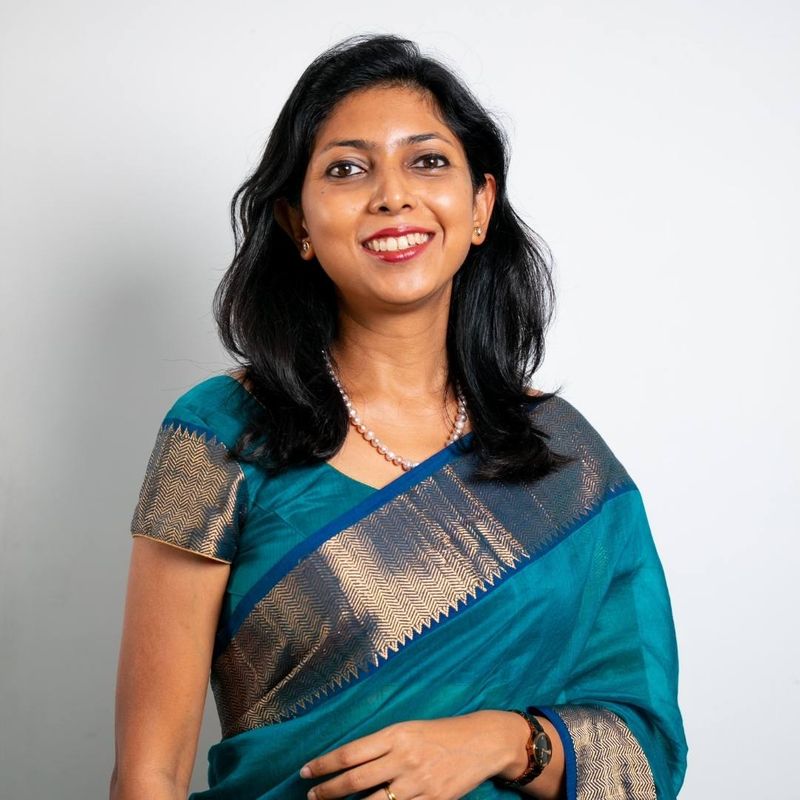 Ipsita Das, who joined Moët Hennessy as commercial director in 2019, has been responsible for driving business for Dom Pérignon, Moët & Chandon, Veuve Clicquot, Hennessy, Glenmorangie, Belvedere and Chandon in India. Having worked in sectors, where women's representation has been low (in her first job in Maersk, she was the only woman in the team, managing shipping operations in Dubai), Das understands the dynamics very well. "I have always seen it as an opportunity not just to prove myself with my work, but also to open doors and be an ally to other women and help them make an impact. While we still have a long way to go to reach a significant women representation in the workforce and leadership, I think the journey has begun," says Das who enjoys Lego time with her four-year-old son. Their latest project is a 2000-piece NASA Apollo Saturn V.
3. Priyanka Save, Co-Founder, Fruzzante and Arka Mead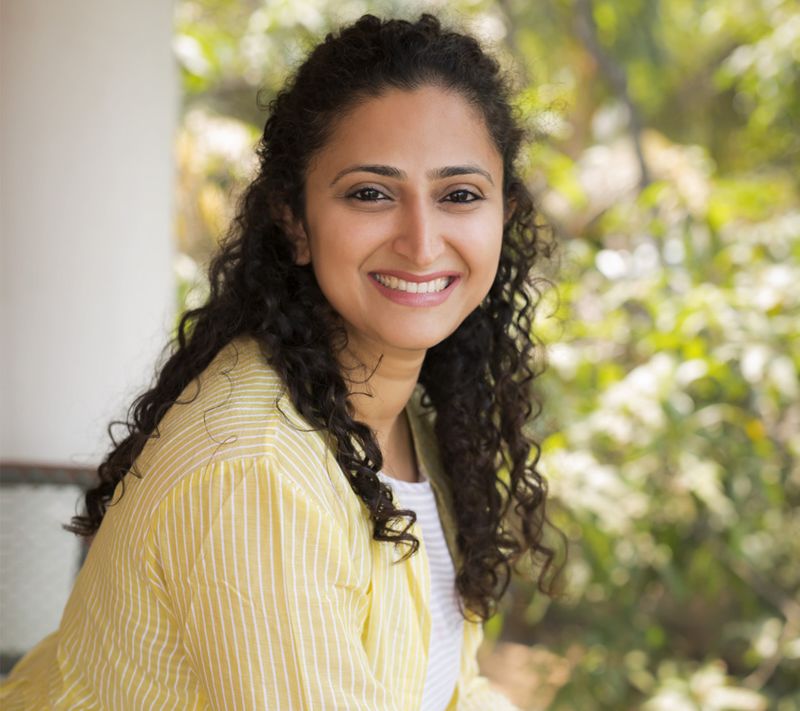 This mechanical engineer-turned-wine maker is a trailblazer all the way. After pioneering a wine from the indigenous chikoo fruit from her orchards, Save went ahead to launch Arka, a high-end mead made from fermenting honey with water and yeast. Apart from the jamun variant, Arka also makes mead using dried rose petals.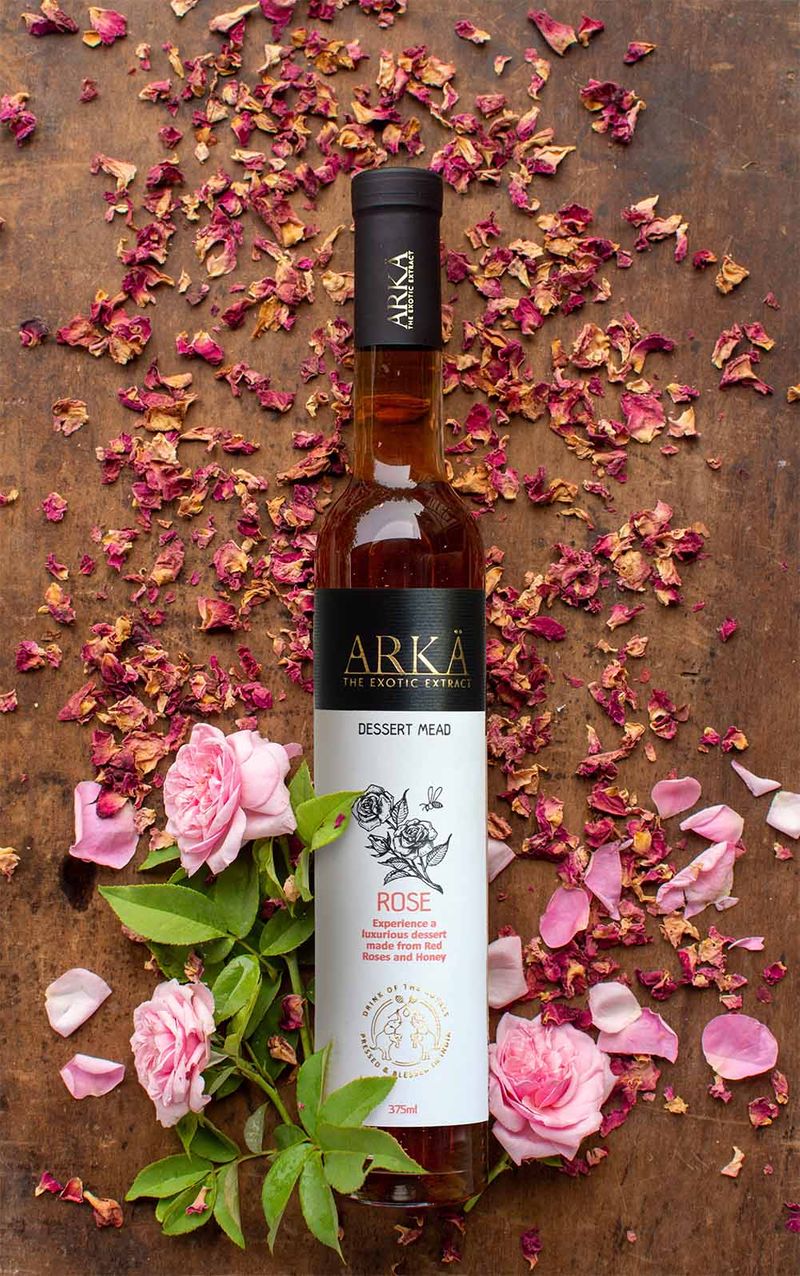 "The median age of the Indian consumer is 28.5 years, and this demographic is flexible to change and be comfortable experimenting with new trends. Moreover, the Indian fascination for all things sweet works in favour of mead," says Save. The company has been experimenting with other fruits such as starfruit, mango, strawberry and pineapple for their brand Fruzzante. One major challenge Save faced initially when she started making Fruzzanté Chikoo was the exhausting trial-and-error process. Getting the excise duty exemption and placing fruit wines in the same category as wines was no easy task.
4. Dr. Yoginee Budhkar and Dr Ashwini Deore, Founders, Cerana Meads
Necessity, they say, is the mother of all inventions. So when Budhkarwho had tasted mead in the US couldn't find any in India she decided to make some herself. Her fascination with bees and appreciation of alcohol aided this experiment along with her friend and fellow PhD scholar, Deore, who was finishing her post-doctorate in Canada at that time. The duo traded in maple syrup for honey and thus began the journey of Cerana Meads.
Today their meadery in the Sinnar region of Nashik, Maharashtra churns out light and crisp Jamun mead, a fruity pomegranate variant and a herbaceous mead made with Chenin blanc, one of the most popular grapes from India's wine capital Nashik. While Deore is a WSET1 qualified professional in wines and spirits, Budhkar travelled to California to study the business of mead making from UC Davis. "We only buy honey which is collected from what is called the 'super chamber' of the bee box, at a premium cost. The super chamber is where only surplus honey is stored. Cerana's meads are certainly not made from honey that is stolen from the bees," says Budhkar.
5. Varna Bhat, Founder, Rahasya Vodka (Blisswater Industries)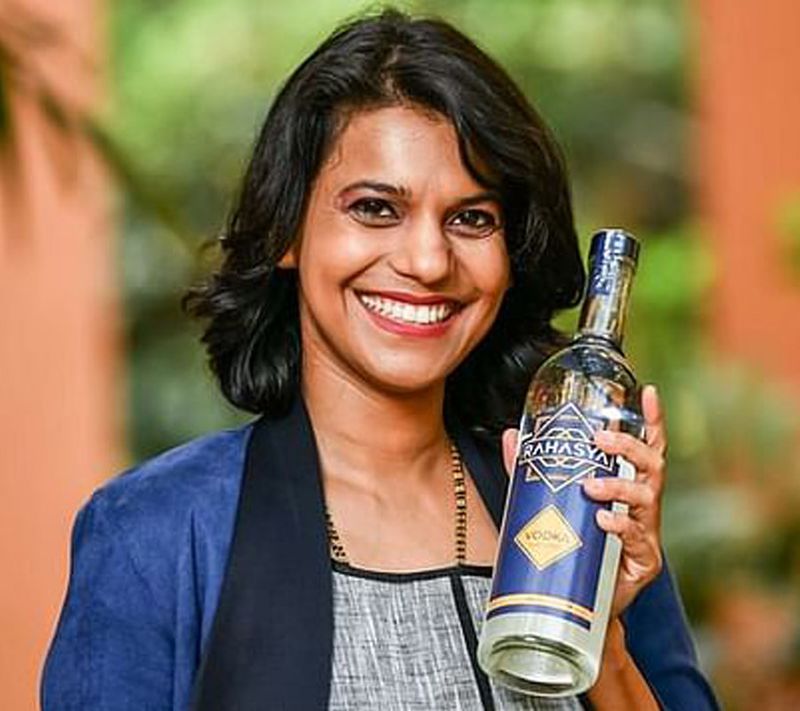 This serial entrepreneur founded three companies in less than a decade. Her most recent venture is an alco-beverage company called Blisswater Industries which launched Rahasya Vodka in 2019. "The idea of Rahasya was to make something that is inherently Indian and something that we can take to the world as being representative of the sensibilities and aesthetics of our country," says Bhat who bagged seed funding of $335,000 (around Rs 2.5 crore) in 2021.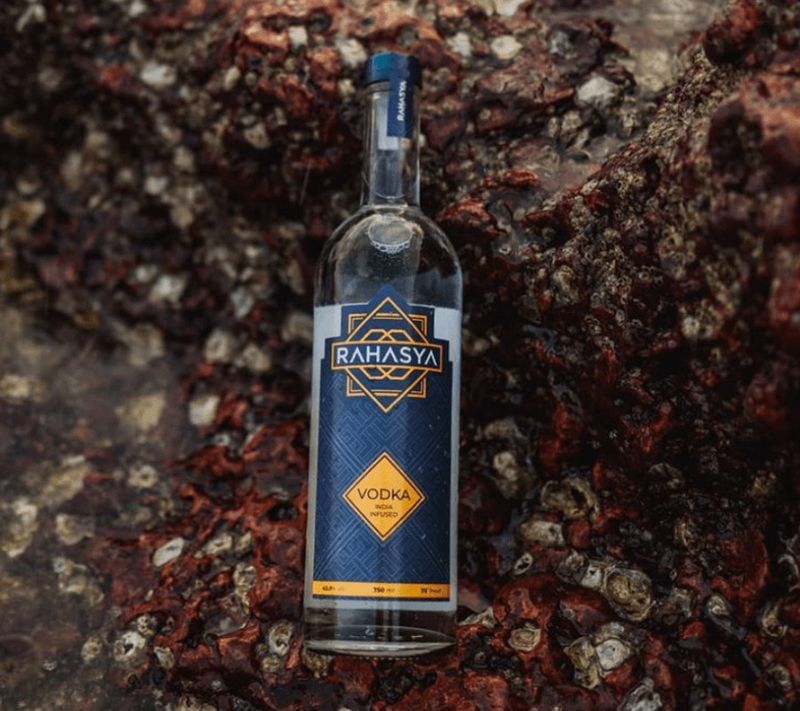 Branding is Bhat's speciality, and she has been hosting curated experiences for people to sample Rahasya and to tell the story behind the brand. Bhat now plans to take her Vodka brand global in the upcoming years. "In five years, I want to see Blisswater as a name to reckon with for innovative alcobev," claims Bhat.
6. Vidhi Puri, Founder, The Cocktail Story
Vidhi Puri loved to throw parties and get-togethers and have a conversation around drinks. She turned her passion into a profession by launching The Cocktail Story in 2018. What started as a blog, gradually turned into a pan-India movement."There were numerous platforms and voices that focused on food and chefs, but no one was talking about drinks, cocktails or bartenders. I wanted to create a space where people in India could understand the basics of drinks, know about the latest in the alcobev industry and get to know the underrated bartenders," says Puri who lives by the adage that everything is possible, achievable and doable. Recently, The Cocktail Story launched a D2C e-commerce platform dedicated to everything beverages and spirits for drink enthusiasts in India. Home to various brands, the e-commerce website allows patrons to order from the website and curate their own cocktail-making experience at home. Note that the site does not sell any alcohol.
7. Sakshi Saigal, Co-Founder, Stranger and Sons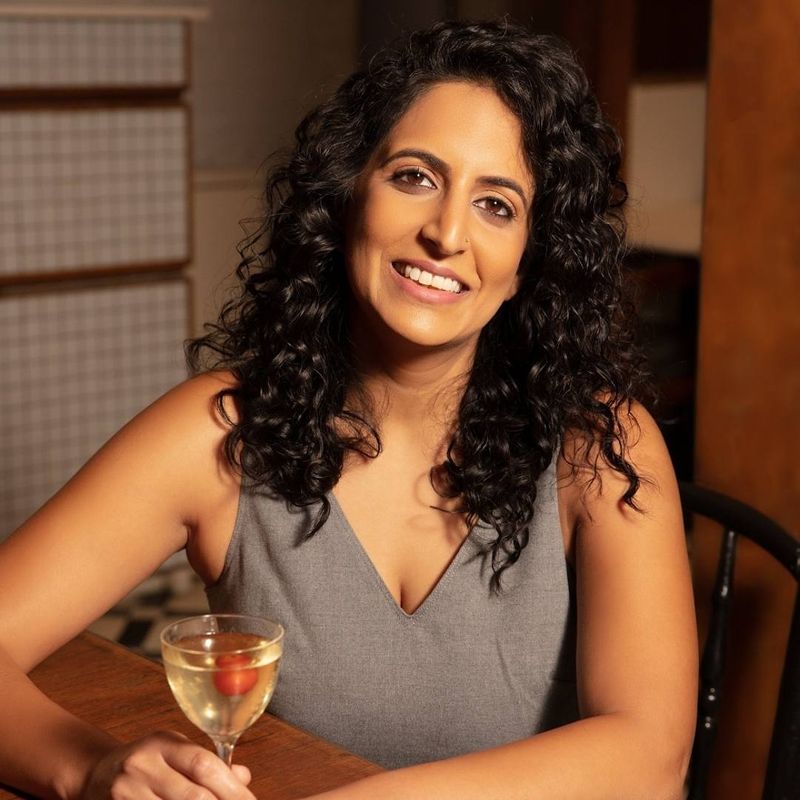 When Sakshi Saigal was studying for her MBA in Barcelona, all she could see around her were gin bars. It piqued her interest as well: Why isn't India up to speed with gin? After understanding the Indian market for over a year, in 2018, Saigal launched Stranger &Sons gin in India along with her cousin Vidur Gupta and husband Rahul Mehra.
From starting out as early innovators in the craft gin industry to winning a gold medal in international spirit competitions such as Spirits Selection by Concours Mondial de Bruxelles in 2019 and Gin Berlin International Spirits Competition, Stranger & Sons has carved an impressive niche for itself.
The gin itself is known for its notes of sweet spices, ginger and citrus peels. "We believe that the journey for Indian gins is just beginning. As the world realises that there is more to India than just the stereotypical palaces, Himalayas, mathematics and a dozen other clichés, they'll see that there's a lot more that we can bring to the table. Stranger & Sons ultimately celebrates the transmission of centuries-old traditions while recognising the contemporary India we live in today," believes Saigal.  
8. Ruchi Gupta, Co-founder, Barneys hard seltzer
It was Gupta's search for a moderately alcoholic drink while on a holiday in Thailand that led to the launch of Barneys, a brand of hard seltzer. Seltzer is a zero sugar/low-calorie alcoholic beverage that is pegged as a refreshing alternative to beer, wine and cocktails.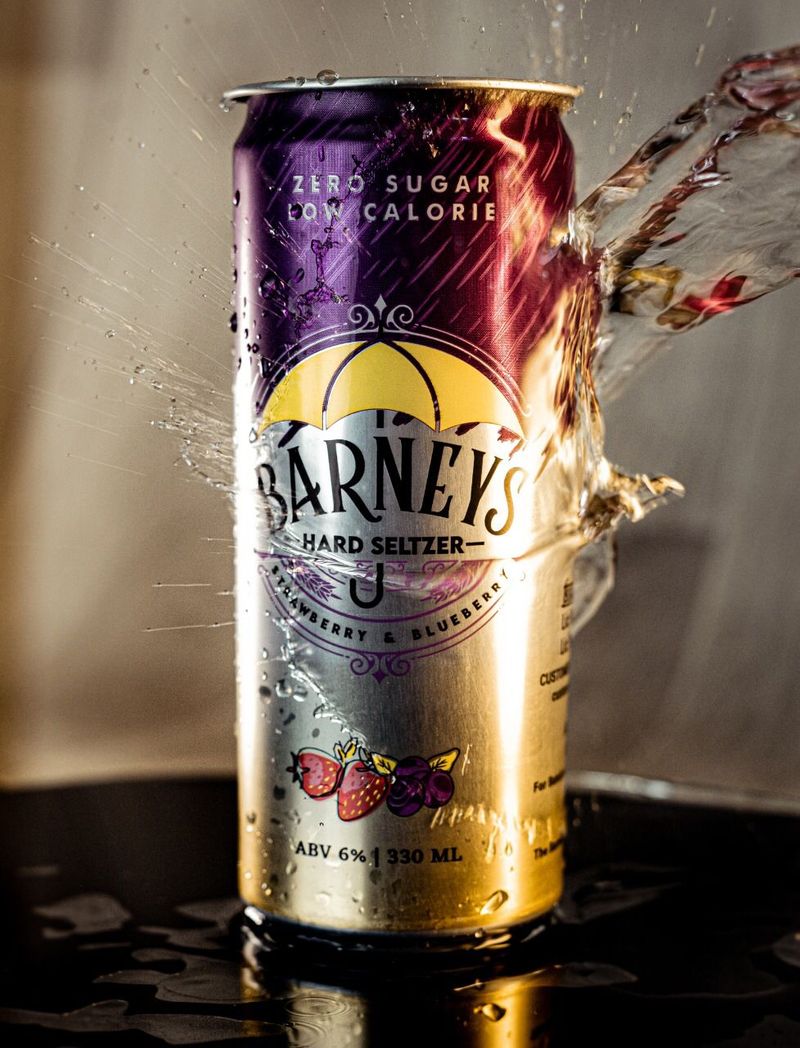 "While most of us suffered from lockdowns related difficulties in getting even the basics, there were people who still stood in a 4km long queue to get a bottle of alcohol. That's when we realised that no matter what the situation, medicine and alcohol is a never-ending game in this country," says Gupta who launched Barneys during the lockdown. The company raised its Angel Round of funding of Rs 3.11 crore from ah! Ventures and others in 2021. 
9. Kasturi Banerjee, Founder, Maka Zai rum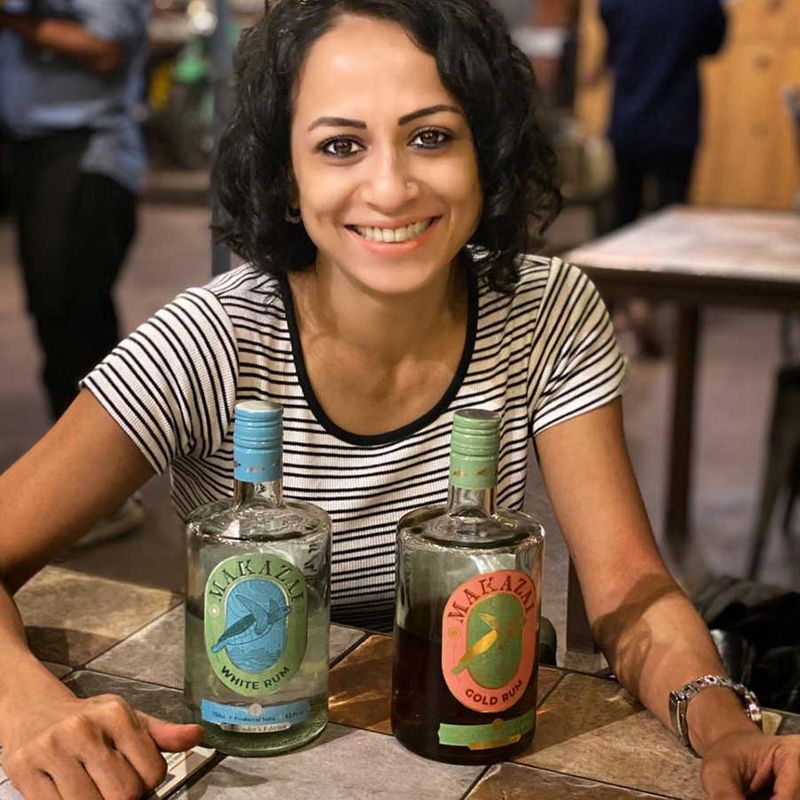 A fascination with bartending led this banker to dive headlong into the 'spirited' world starting with a six-month bartending course and then an internship at Koko, the Asian themed gastro bar in Mumbai. Her transition from bartender to blender wasn't easy but it led to the launch Maka Zai rum, a category Banerjee felt was underserved for the Indian consumer. "Maka Zai is Konkani for 'I want', and it represents what we at Stilldistilling Spirits want–for you to enjoy delicious, quality rum that's worth your time and money", says Banerjee. Maka Zai which is blended and bottled in Goa comes in two editions, the Bartender Edition, a white rum, and the Tribute Edition, a Gold rum. A completely home-grown brand the molasses for Maka Zai is sourced from west India, the bottles are manufactured in Firozabad, while the caps come from Meerut. The turtle mascot on the packaging too is a hat tip to the locals - Olive Ridley turtles that come to Goa's shores to hatch their eggs.
10. Uma Chigurupati, Co-founder, Krsma Wines 
Along with Krishna Prasad Chigurupati, Uma Chigurupati manages a pharma company, makes award-winning wines at her vineyard in Hampi and runs marathons in some of the toughest terrains in the world with equal ease. In July 2020, KRSMA Estates made it to the list of 50 World's Best Vineyards 2020, having made an impression on a jury of 40 experts - mainly well-travelled connoisseurs in the country. Apart from vinifying world-renowned wines, Chigurupati is also a marathoner with even a place in the Guinness Book of records along with her husband Krishna Prasad Chigurupati. They have run marathons under the searing heat in Mongolia's Gobi desert; on Ayers Rock, a sandstone monolith in Australia and in the grasslands of Kenya. "We believe that winemaking is in the vineyard and not in the winery. Good quality grapes lead to good quality wines and nothing can go wrong. We currently have three varieties of wines and we are content with the business because quality-wise, they are fantastic. So, we are always more focussed on our viticulture practices and relatively less on expansion," says the Hyderabad-based Chigurupati.
---
Photo: Shutterstock; respective brands