Drinking today has become synonymous with socialising. Every time you catch up with a friend,  some chakna with drinks is an unsaid part of the meet-up. However, food scientists and alcohol connoisseurs believe that not everything complements your favourite poison. So how do you pick the best chakna with alcohol? The key is to pick contrasting flavours, especially when it comes to the best food with whisky. Wondering what to eat with whisky? Here's an exhaustive list of the best kinds of snacks, starters and chakna that goes with the spirit. 
Since there are different types of whiskies, each with undertones and scents, picking what to eat with whisky can be a task. So we've put together a fun guide of some popular snacks or chakna you cannot go wrong with!
1. Fried chicken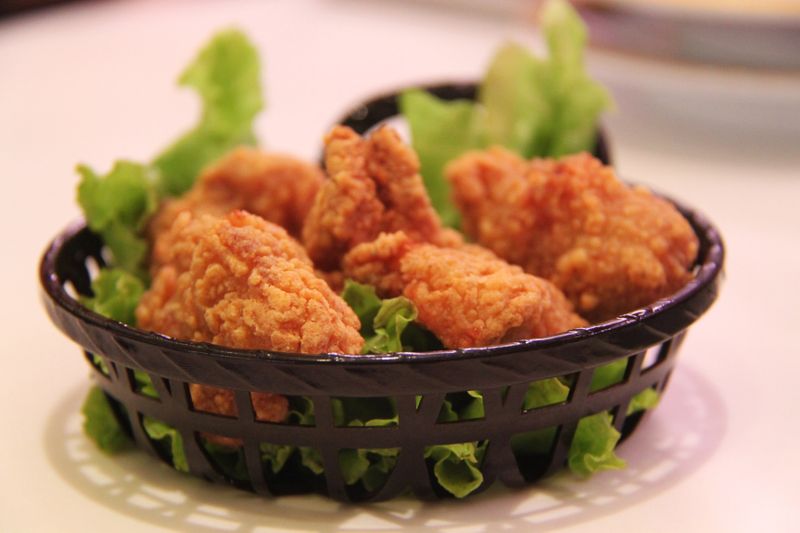 Nothing beats the overpowering flavours of well-made fried chicken. Not only is it filling, but it also makes for a wonderful chakna that can prevent unwarranted nausea. Everyone usually has that one drunk friend who starts craving KFC after a few drinks. Here's a secret: our body actually likes fatty food because it slows down the absorption of alcohol in our body.
2. Sushi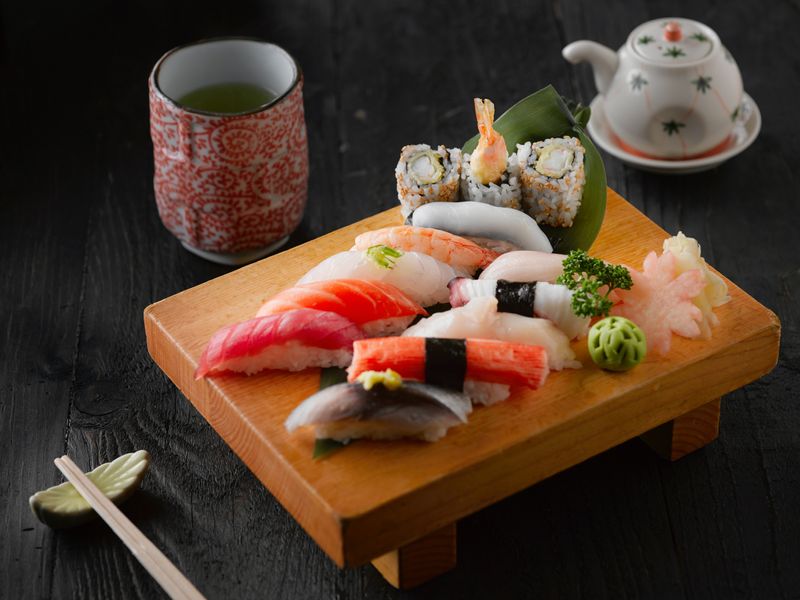 Well, sushi isn't really chakna, but it's one of the best snacks that pair with whisky. You get to buy different varieties and their umami doesn't affect your palate too much. What's more, the wasabi, ginger or soy sauce, offer bold complementary flavours that would beautifully balance out your favourite whisky combinations. If you want to go all in, pick Japanese whisky because there is nothing better.
3. Masala papad  
Finally, a classic Indian chakna that has remained undefeated for ages. It can easily pair with an affordable whisky like Royal Stag or one of the best brands such as Jack Daniels, a Tennessee whisky. Its flavours aren't too complex and the mix is light so you can binge all you want without throwing up. No wonder it's one of the popular bar snacks.
4. Tandoori chicken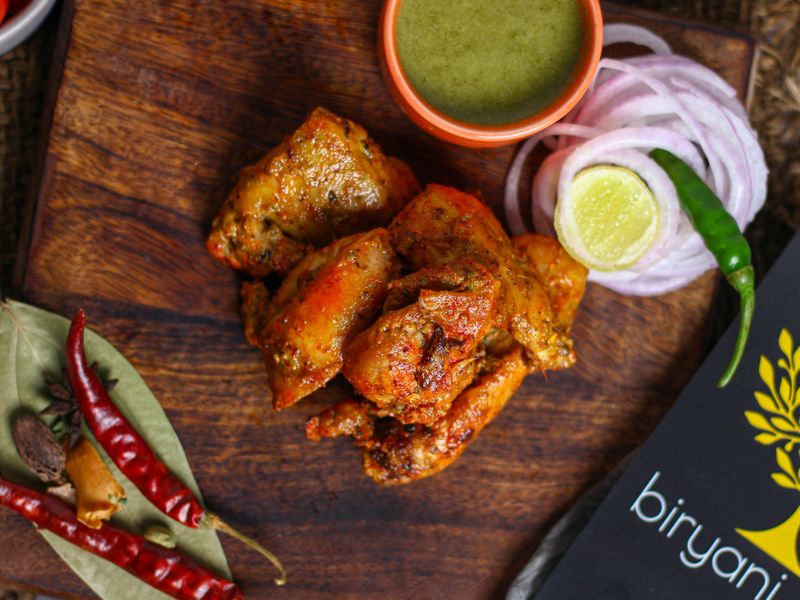 If you haven't ordered tandoori chicken for at least one of your drinking sessions, what are you doing? It is undefeated as the best of all Indian snacks and no one can prove otherwise. It's flavourful and filling, making for a great starter to your booze session. Pair it with the tangy green chutney and there is no going back. However, keep in mind to not eat too fast so it all stays in your stomach.
5. Sandwiches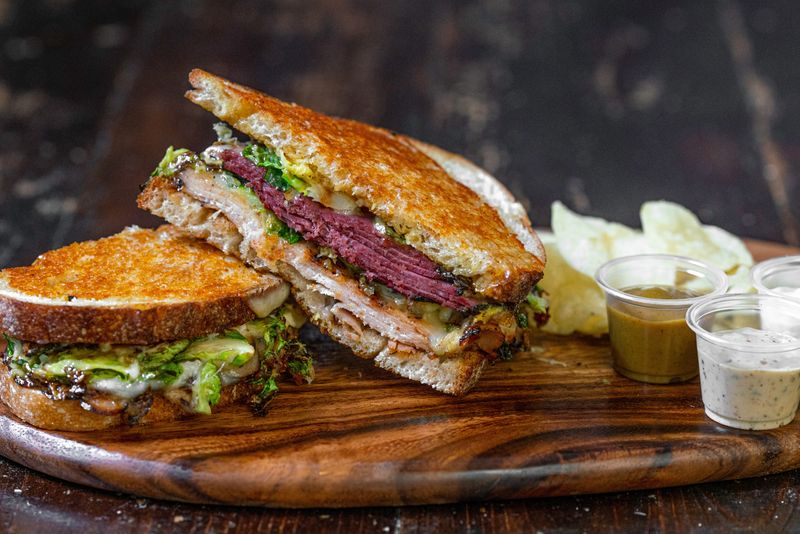 Bread and meat make for great bar food, especially in western Europe. Instead of making large, heavy sandwiches, pair smaller ones with your drink. They work great as a light chakna that you can keep munching on without feeling too heavy. The simple flavours and textures, make it one of the best food with whisky.
6. Nuts and dry fruits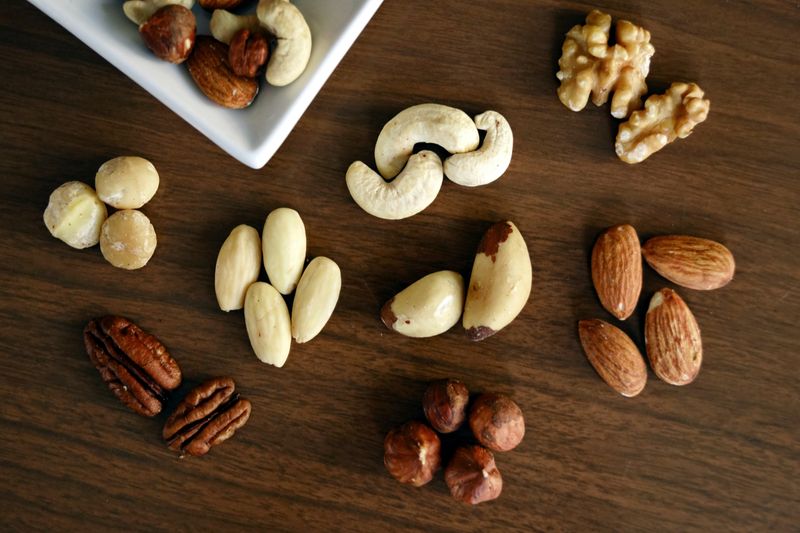 Now you can't keep reaching back to pieces of chicken or sushi every time you feel like eating something. This can easily upset your stomach and it's not something you want to experience. Balance this out with a bowl of your favourite dry fruits or nuts - mixed with different spices and toasted to perfection. They make for great bar snacks you can keep munching on without feeling too full or nauseous. What's more, they are easy to get and budget-friendly too. There is a reason why they have been synonymous with the word chakna forever.
7. Fried fish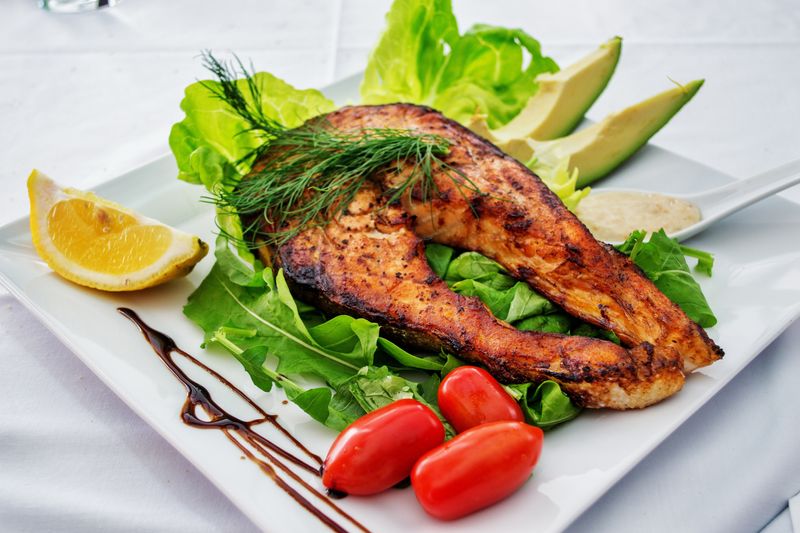 If you ever pop into coastal India, fried fish makes for a very common chakna. And why shouldn't it? Yes, your oysters pair well with light malts but have you tried pairing a strong scotch with masala-fried fish? The spicy crust of the fish is balanced out by its mellow meat, indirectly enhancing the smoothness of your fine drink. Talk about a coastal chakna and there is nothing better than a well-fried fish. It makes it to the list of best food with whisky.
8. Chips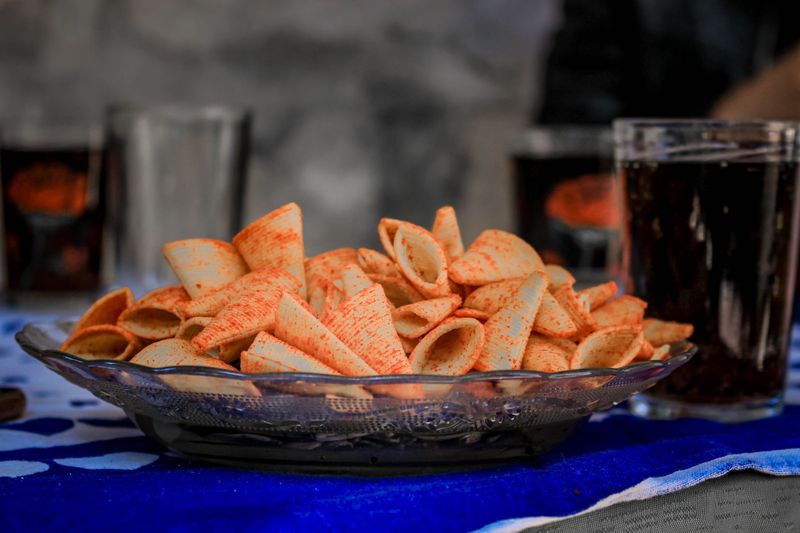 The budget-friendly versatility that chips bring is unmatched in the world of good chakna. If you aren't planning on eating too much, these snacks with whisky are perfect. The salty flavours of this chakna pair well with light whiskies. Dilute your stronger drinks so they don't clash with the overpowering taste of the chips. Ideally, a good whisky and chips combination creates a subtle balance of flavours where one washes out the other. This is perfect if you are not a fan of strong whiskies.
9. Bhel  
Hear us out - bhel is an untapped chakna with great potential. It is light and flavourful, helping balance out the bitterness of whisky. What's more, it is not too heavy but fatty enough (thanks carbs!) to keep you feeling full. Plus, it's cheap and easy to munch on. Talk about spontaneous drinking sessions with a bowl of this tangy goodness!
10. Kebabs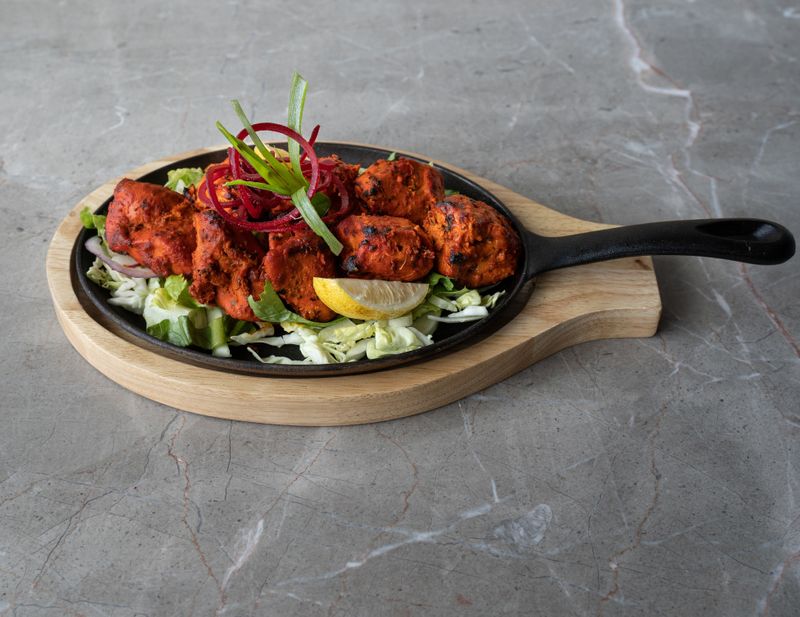 If you ever go to Hyderabad, you cannot leave without pairing your whisky with kebabs. These soft, delightful, bite-size delicacies are simply perfect. They are easy to split and eat, and are readily available in so many flavours! Choose tandoori kebabs for spicier notes and malai kebabs to balance it out. Your favourite whisky will taste so much better when you have kebabs for company.
11. Vegetarian tandoori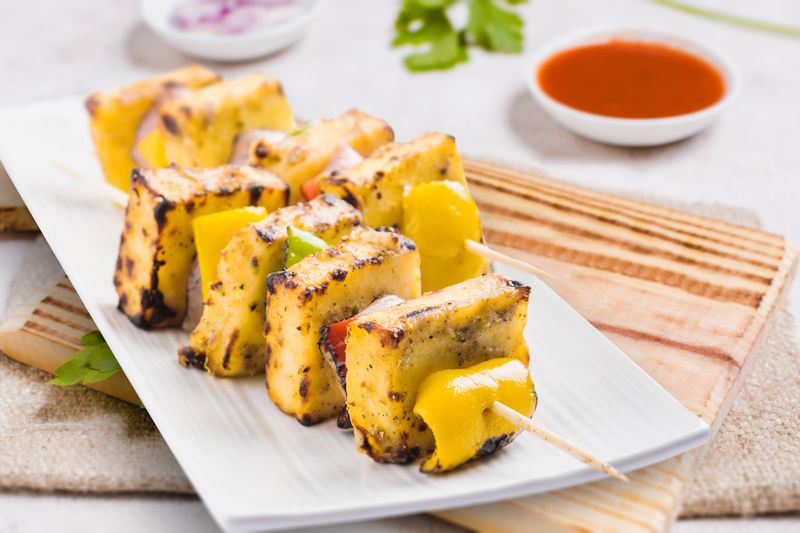 Well, meat-based kebabs aren't the end-all-be-all of good chakna. Tandoori paneer and soya chaap are worthy competitors. They can be flavoured with different mixes and paired with the tangy green chutney, ketchup or sauce of your choice. What's more, they make for a fun change in texture from meaty kebabs to softer, melt-in-the-mouth goodness.
12. Sev and bhujia  
No, in our list of chakna with drinks, we did not forget these beauties. These good-old pungent delicacies are perfect with any whisky. They aren't too spicy or salty and have just the right amount of fat to satisfy your drunk cravings. Along with being budget-friendly, they also come in a variety of flavours and forms. You could mix and match to your heart's content. Who's stopping you?
13. Charcuterie boards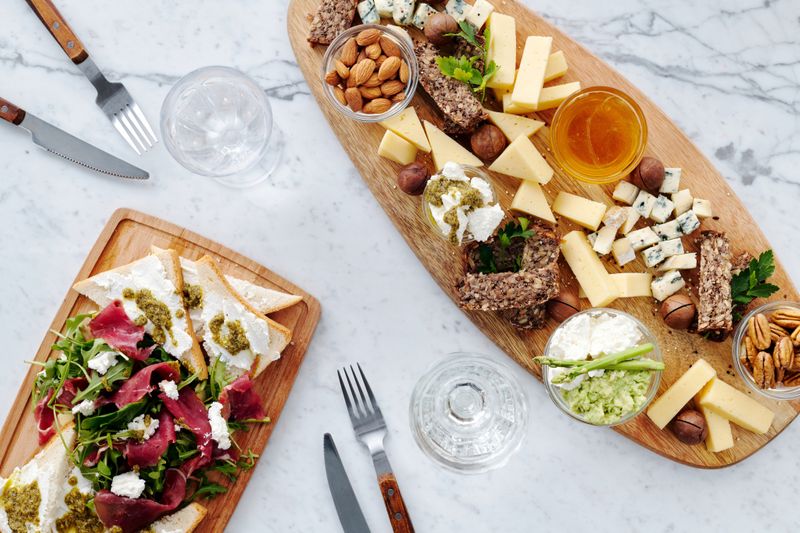 Who said charcuterie boards are just for wine pairings? In our 2023 list of chakna with drinks, charcuterie boards are a big yes, even with whisky! Pick from your favourite cold cuts - sausages, ham, turkey, chicken slices and even flavoured chorizo. Then pick up some good cheeses (please, taste them before you buy them!) to balance out the flavours. Ideally, milder whiskies that aren't too harsh on the palette will go best with a simple charcuterie board. This can become one of the best chakna with alcohol and no one can say otherwise.
14. Dark chocolate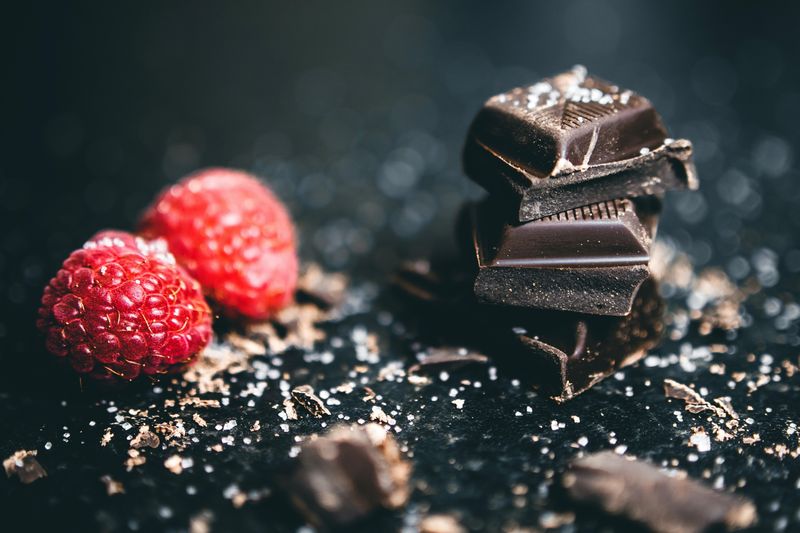 Whisky does not typically have too many sweet undertones. So if you are thinking that chocolate might make it worse, think again. A good bar of well-balanced dark chocolate can bring out the flavour notes of your favourite whisky. It might not be the best chakna with alcohol, yet, but it definitely has potential. Pick chocolate bars with nuts or fruits in them for an added flavour burst.
15. Nachos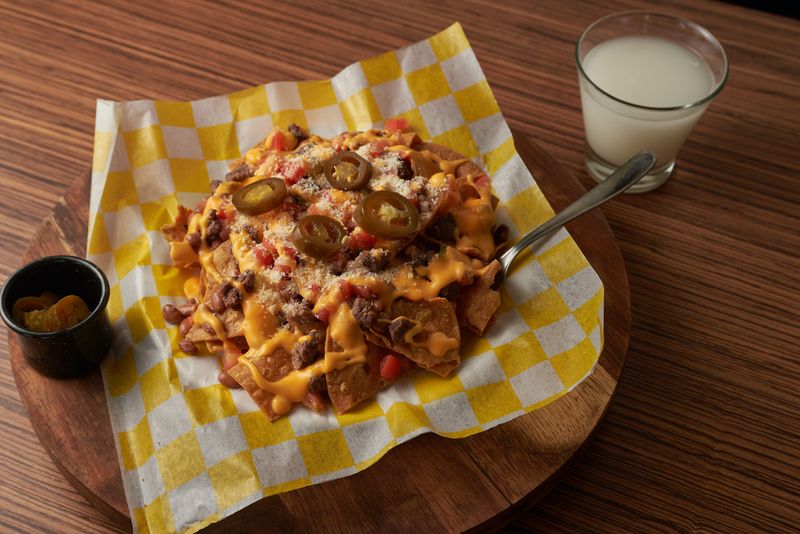 Wait, you never thought of this one did you? A good bowl of nachos is comfort food - more so when you are drunk. Plus if you are one to enjoy drama, you can watch someone fight over the last piece. The best thing about getting nachos as your snacks with whisky is that you can get extra with them. Add french fries and your favourite protein (shredded chicken, paneer bhurji, soya chaap), mix in your favourite sauces and then top it off with your favourite veggies. Don't forget to get a cheese dip on the side. This is your answer to what to eat with whisky.
Bad chakna can alter the flavours of even the best-tasting whisky. So pick snacks that don't have overpowering flavours and are easy to munch on.
 
---
Photo: Shutterstock; Unsplash