For many, nothing spells a good morning like a bowl of oats. Packing in the nutritional punch with dietary fibre, iron, protein and vitamin B1, oats help prevent heart diseases, lower blood sugar and improve the functioning of the nervous system.
Oat milk has managed to become a new dairy substitute for vegans, lactose-intolerant and health buffs in general to consume dairy substitutes. "Oats have a high amount of soluble fibre that forms a gel on absorbing water. Upon blending, the fibre still remains as a part of the filtrate or milk with a creamy texture, without having to add any other ingredients to it," explains Minal Shah, Senior Nutrition Therapist, Fortis Hospital Mulund.
What is oat milk?
Touted for working harmoniously with your breakfast bowl and cup of Joe, this dairy-free drink boasts several health benefits in addition to serving as an eco-friendlier option. It takes six times more water to grow almonds than oats, according to the Water Footprint Network, which means oat milk is good for you and also the environment.
This dairy milk substitute is made after soaking oats and then blended together with water, the resulting mix is strained through cheesecloth to create a smooth and creamy liquid, explains Chef Rajesh Shetty, Executive Chef, GVK Lounge by Travel Food Services.
How healthy is oat milk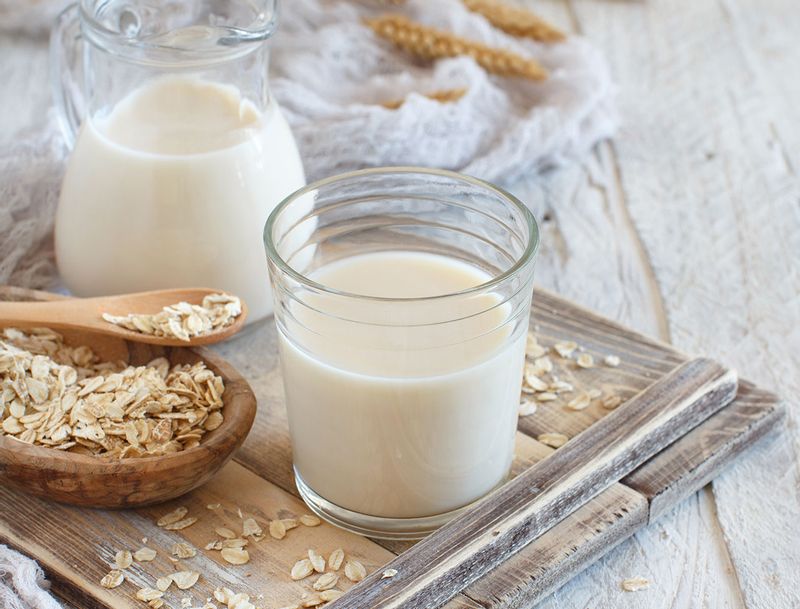 A ⅓rd cup of uncooked oats contains 2.7 total grams of dietary fibre; of this amount, 1.3 grams are insoluble fibre and 1.4 grams are soluble. While you cannot expect the same protein, fibre and nutrient intake as you get directly from oats, oat milk does provide you with your daily dose of nutrients.
"One cup oat milk has about 120 calories, 5 grams of fat, 3 grams of protein, 14 grams of carbohydrate and 2 grams of fibre. Besides, it also is a good source of calcium, vitamin-D, potassium and manganese," informs Shah.
Shah adds that oat milk has a lower fat content compared to nut milk and even whole milk. Besides, oat milk has a higher carbohydrate content in comparison to other types of milk such as cow's milk, buffalo milk, skim milk, almond milk and other nut-based milk, and also the highest fibre content among other types of milk as well.
Plus, oat milk is naturally free of allergens such as soy, nuts and even gluten, making it a good dairy-free alternative in case of food allergies. However, Shah warns, "Research indicates that oats can be safely be consumed by individuals who are sensitive to gluten, only if they are pure and not contaminated by wheat. While oats may be free of gluten, this grain is often processed in facilities that also handle wheat, rye, barley, nuts and other allergens. Thus, the risk of cross-contamination always remains. Additionally, they may still trigger an allergic reaction in those suffering from Celiac Disease."
How to make oat milk at home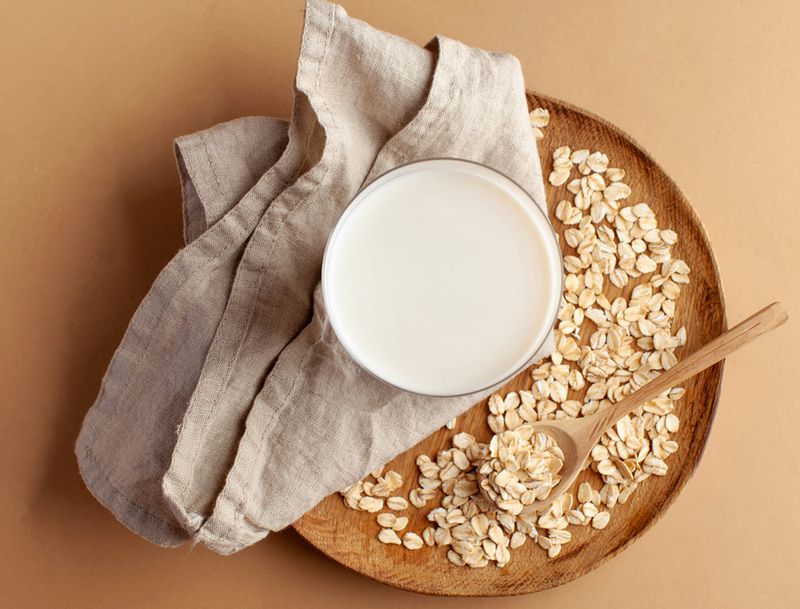 While oat milk makes for a great addition to your daily diet, we asked chef Shetty to share with us his oat milk recipe:
Half a cup of oats will need two cups of filtered water.
Soak the oats (preferably steel-cut) in water for at least 6 to 8 hours.
Next, blend the soaked oats along with the water in a food processor or mixer to a fine paste.
Strain through cheesecloth so as to get rid of any clumps.
Once the milk is collected, store it in a glass jar.
You can customise this recipe by adding sugar or any natural flavouring you prefer.
This can then be refrigerated and used within two to three days.
Tip: Instead of throwing away the strained mush, make a porridge. Throw in chopped fruits and nuts of your choice and you're all good!
How to use oat milk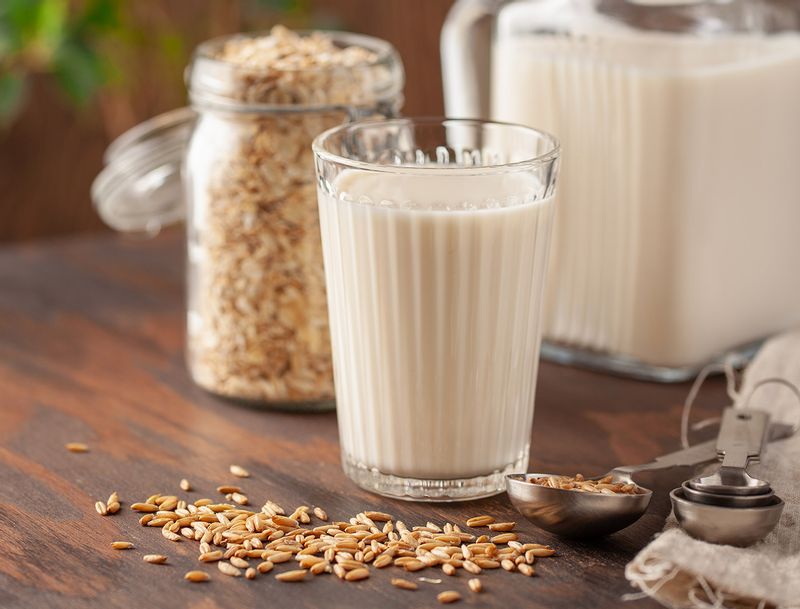 "Oat milk can be used in the same way as milk," explains chef Shetty. Thanks to its neutral taste, you can simply drink oat milk as it is, stir it into your coffee or cook it with other grains, its creamy texture also makes it a delicious addition to mashed potatoes. Oat milk also lends itself perfectly to smoothies, soups and even baked goodies. 
Oat milk-pancake recipe
To help you get started, chef Shetty shares an easy-peasy oat milk-pancake recipe, perfect to add 'good' to your mornings:
Ingredients
150 gms flour
1 egg  
80 ml oat milk
15 ml melted butter
15 gms sugar
10 gms baking powder
Salt, to taste  
Method
Mix the eggs, milk, sugar, salt and melted butter in a bowl.
Sieve flour and baking powder together.
Pour the liquid mixture into the dry ingredients and make a thick batter.
Let the batter rest for 30 to 40 minutes before use.
Pour the batter on hot griddle plates, and cook till golden brown on either side.
Serve hot with pancake syrup.
---
Photo: Shutterstock