It's World Cocktail Day and there's no better time to channel your inner mixologists and make the most of it. So, if you are looking for some refreshing summer tipple, then look no further. We have rounded up a few classic concoctions with great seasonal flavours from mixologists and the best thing about them is that they aren't complicated at all. From fruit infused cocktails to coffee cocktails, there's something for everyone. Scroll down, mark your favourite recipe, and start prepping already!
1. Rosai cucumas by Latesh Kotian, mixologist at Silly, Mumbai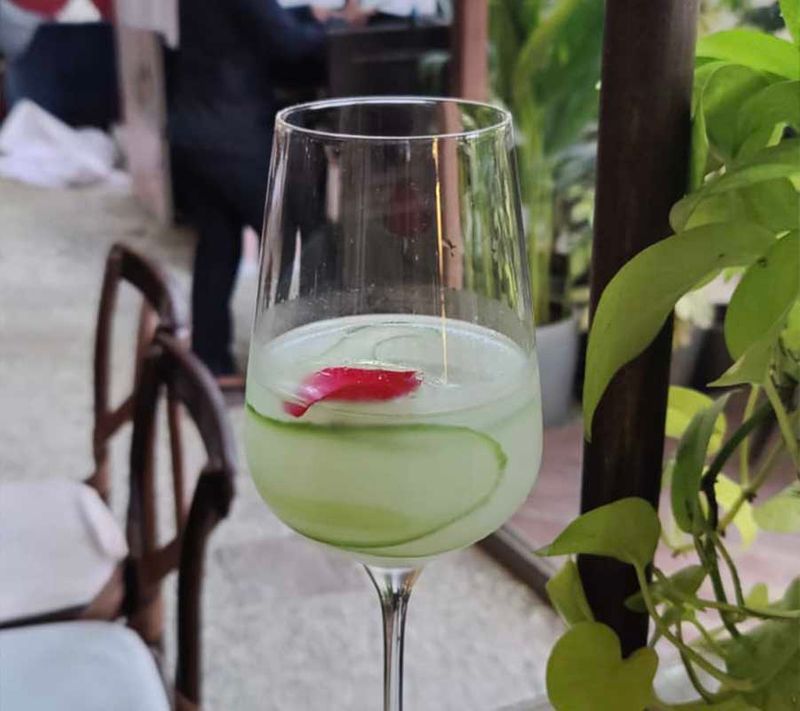 Fancy a cucumber cocktail with a hint of rose? Then this recipe is for you
Ingredients:
60 ml Bombay Sapphire 
3-4pcs fresh cucumber chunks
5 ml fresh rose water
10 ml simple syrup (sugar free)
A splash of tonic water
Method:
1. Muddle all the ingredients together and shake.
2. Garnish with rose petals and cucumber peel.
2. Gin basil sour by Sasmit Manjrekar, mixologist, Elephant & Co, Pune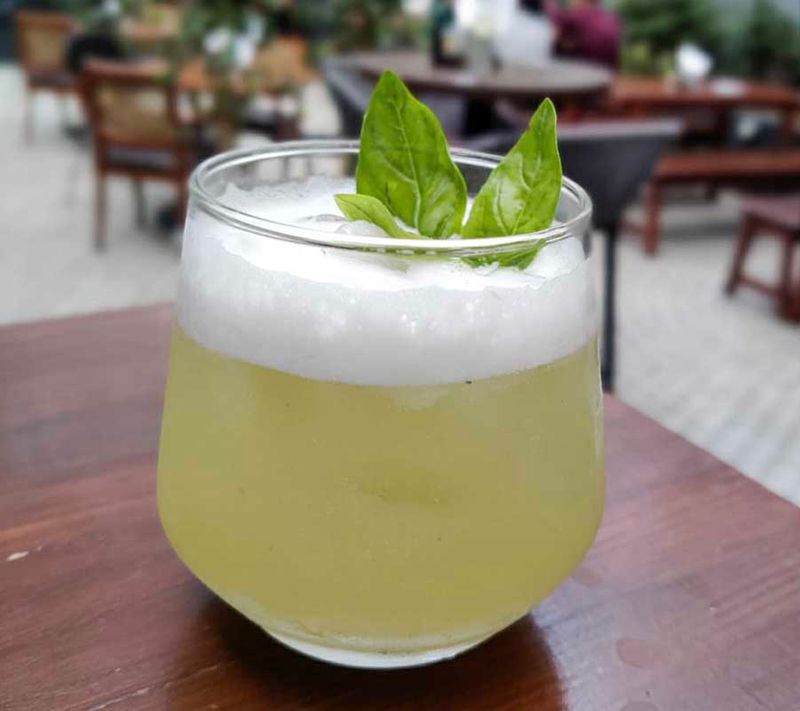 This is a perfect low-sugar summer cocktail with flavours of refreshing pineapple juice and fresh basil.
Ingredients:
60 ml Gordon's London dry gin 
90 ml pineapple juice 
30 ml lime juice 
3 fresh basil leaves
Method:
1. Shake all ingredients over ice in a shaker. 
2. Garnish with fresh basil leaf.
3. Kung Fu Panda by Chin Chin Chu, Mumbai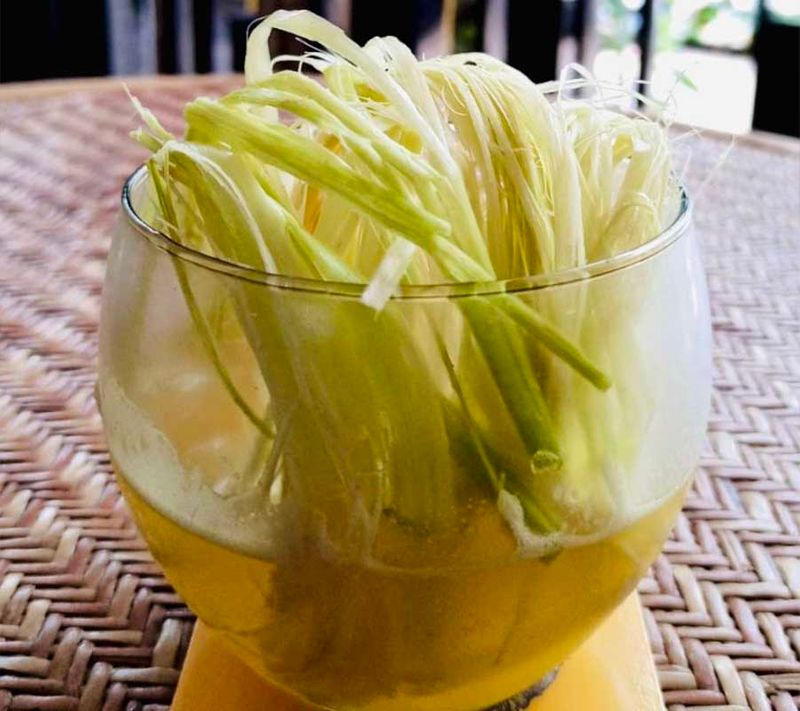 A fine blend of gin, lemongrass, basil, ginger, star anise, coconut, passion fruit, and lime—this is the perfect tropical delight!
Ingredients:
60 ml London dry gin 
20 ml frozen passion fruit puree
5 ml coconut syrup 
10 ml lime juice
For muddling: 
2-inch lemongrass stalk
3 basil leaves
1/2-inch fresh ginger slice
1 petal of star anise
For top up:
30 ml soda
15 ml Sprite
Method:
1. Soft muddle lemongrass, basil, fresh ginger, and star anise together. 
2. Add the rest of the ingredients to the muddled items along with ice and shake. 
3. Double strain over ice in a roly-poly glass and top up with soda and Sprite. 
4. Garnish with lemongrass bush.
4. Jimmy's Summer Mojito by Yangdup Lama
Mango and tequila is a truly winning combination this summer. This cocktail is smooth and refined.
Ingredients:
60 ml tequila
60 ml Jimmy's mango chilli mojito mix
1 drop tabasco
60 ml tonic water
Method:
1. In a tall glass filled with ice, add the above ingredients and stir to mix well.
2. Garnish with a mango candy and fresh mint sprigs and serve.
5. Matcha Pina Colada by Beefeater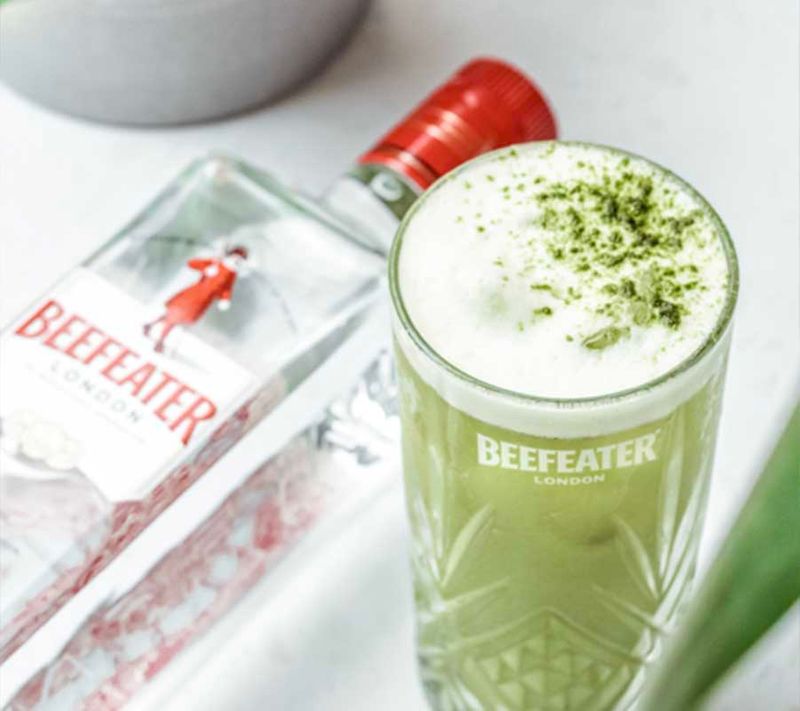 This ain't an ordinary Pina Colada! The flavour of matcha tea just elevates every sip of this cocktail.
Ingredients: 
50 ml Beefeater dry 
1 bar spoon matcha tea 
30 ml fresh pineapple juice 
10 ml fresh lemon juice 
50 ml coconut milk 
40 ml soda water 
Matcha dusting for garnish
Method: 
1. Blend all ingredients together in a blender, except for soda water, until smooth. 
2. Pour soda water into glass then add the blended mixture and dust the top with matcha. This is not a frozen drink, so take care not to add too much ice.
6. La Guavarita by Ishan Grover, mixologist, Copter 7, Mumbai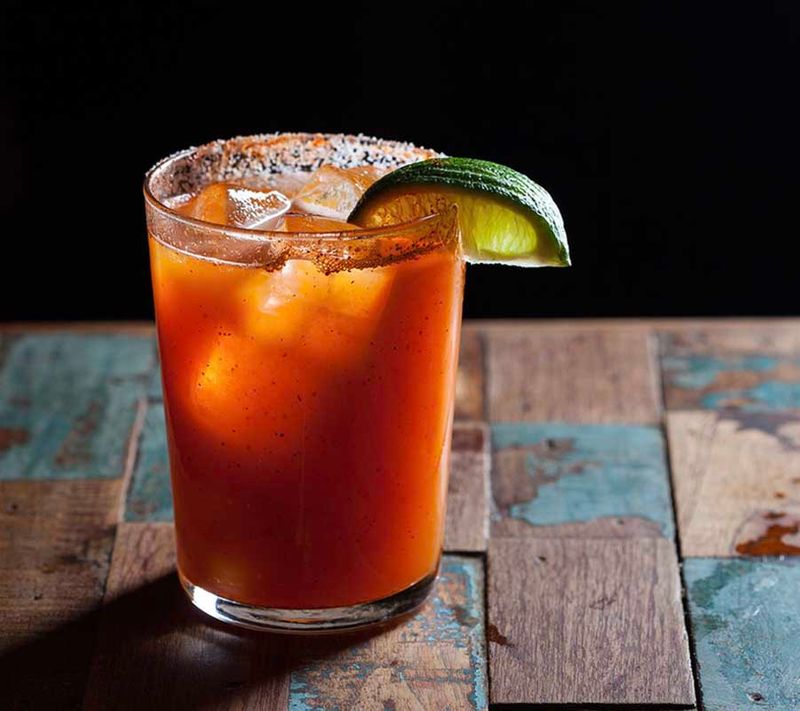 Ever tried beer with guava, cucumber and lime? Well, this recipe won't disappoint you.  
Ingredients:
30 ml Jose Cuervo Silver  
60 ml guava juice 
20 ml lime juice 
20 ml sugar syrup (1:1) 
60 ml Copter7 Premium Strong Beer 
Salt 
Cucumber 
Peppercorns
Method:
1. Rim the beer tankard with a mix of salt and pink peppercorns. 
2. Add ice to the glass and pour all ingredients, minus the beer, over ice. 
3. Now top up with beer and gently stir. 
4. Garnish with a cucumber slice.
7. Special margarita by Ritesh Kumar, mixologist, Yazu, Goa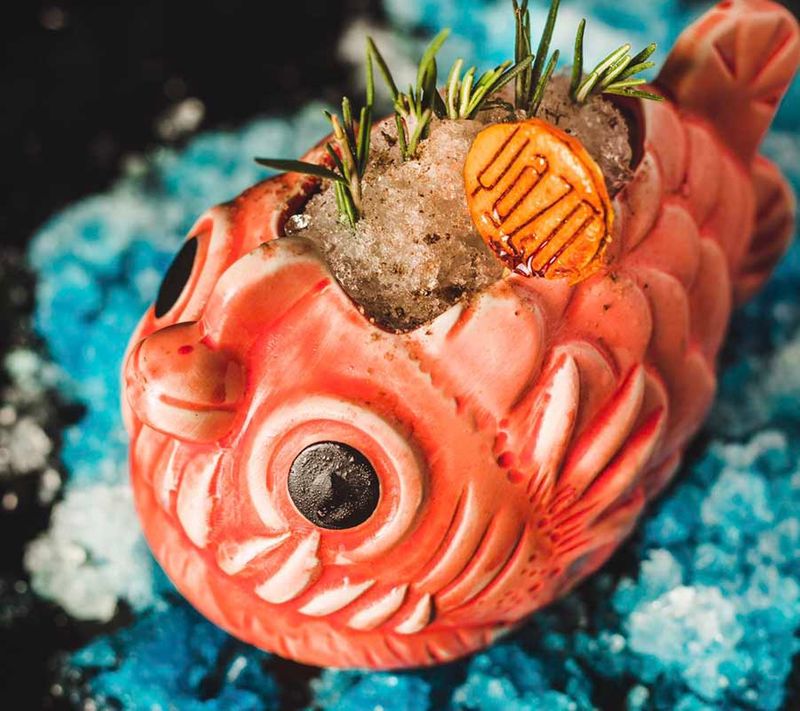 This tasty citrus cocktail inspired by the Japanese plant yuzu is a lovely mix of sweet and sour with yuzu puree that enhances the flavour.
Ingredients:
60 ml tequila 
15 ml triple sec 
15 ml lime juice 
30 ml Yuzu puree 
30 ml egg white
Method:
1. Add all the ingredients into a shaker along with ice cubes, and strain into the tik glass. 
2. Garnish with burnt rosemary and Thai chilli.
8. Espresso Oak cocktail by Oaken Glow
This isa fun and distinctive caffeine-infused drink for all coffee lovers!
Ingredients:
30ml Oaken Glow
30ml espresso 
A spoonful of vanilla ice cream  
Method: 
1. This cocktail is curated by mixing all ingredients well with some ice cubes (in a cocktail shaker). 
2. Pour out into a whiskey glass and serve with a chocolate stick/roll.
9. Birds & Bees by Bougain Villa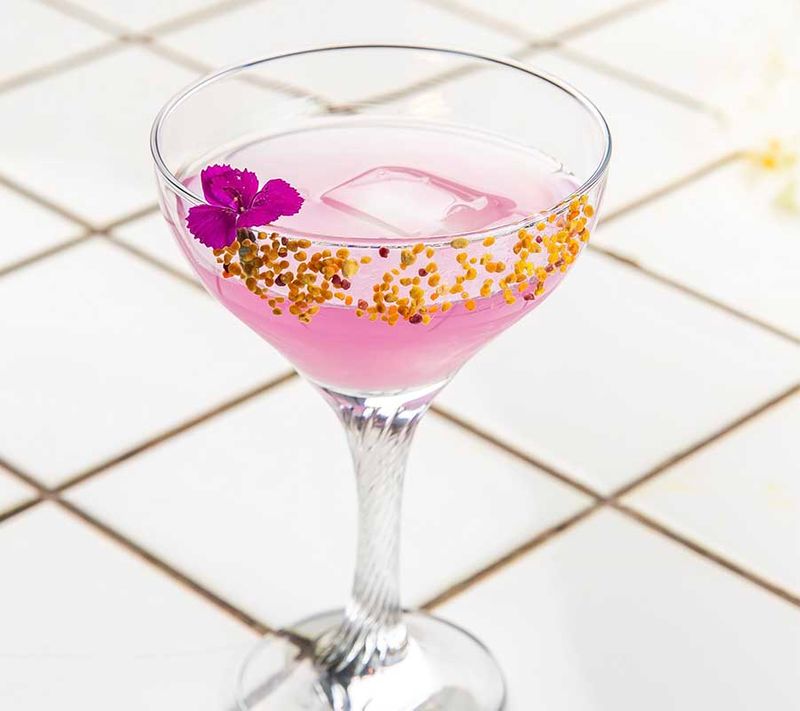 This is a fresh take on the usual gin with floral notes and a tangy citrus punch.
Ingredients:
50 ml blue pea flower-infused dry gin
30 ml fresh grapefruit juice 
10 ml lime juice 
10 ml orange blossom honey
Method:
1. Pour all the ingredients in a glass and stir. 
2. Once the honey is diluted, stir with ice and pour into a coupe rimmed with orange blossom honey and bee pollen.
10. Jim beam orange crush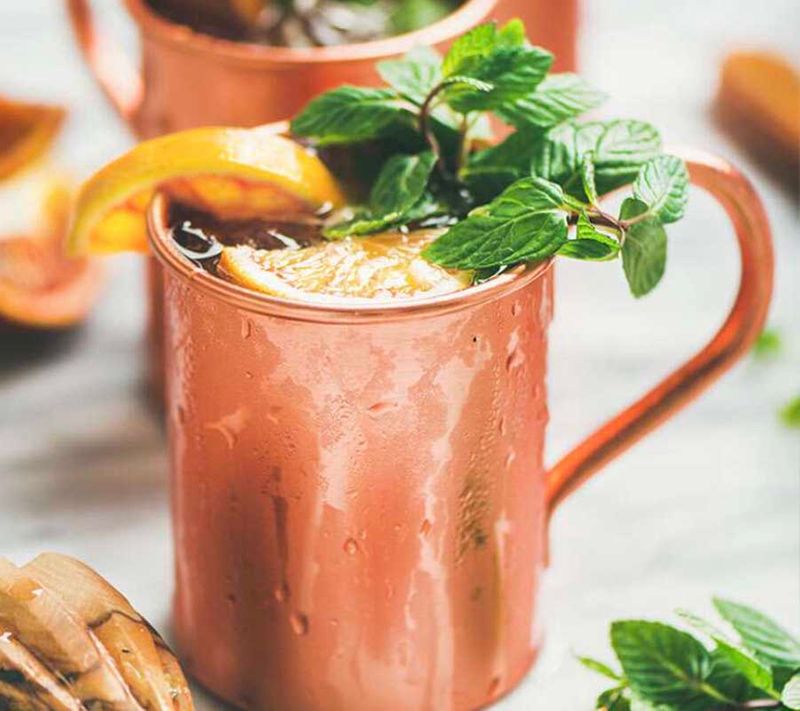 Desire a bright, juicy flavour of oranges along with the light char of a bourbon? Then this one's for you!
Ingredients:
1.5 ml Jim Beam Orange
0.5 ml orange juice
0.75 ml lemon juice
0.5 ml simple syrup
Soda water
Orange wedge
Mint sprig for garnish
Method:
1. Add all ingredients (except soda water) to a cocktail shaker with ice. 
2. Shake and strain into a Collins glass over ice. 
3. Top with soda water and gently stir.
---
Photo: Shutterstock