In an effort to introduce the wonders of the Spanish kitchen and therefore its culture, the consulate general of Spain in Mumbai flew down renowned Spanish celebrity chef Alberto Mastromatteo for a weeklong food festival in the city.
Mastromatteo is at the helm of Summumm Gastroespacio in Madrid, Spain. He specialises in curating modern Spanish meals, andhas worked in the kitchens of Pedro Sibijana's Akelarre and David Muñoz's DiverXO. He is also the chef of top football player, Karim Benzema.While in Mumbai, the chef Mastromatteo hosted a six-course meal at Souk in Taj Mahal Palace Hotel, Bastian in Worli, Binge in Khar, Bombay to Barcelona Library Café and Kathiwada City House.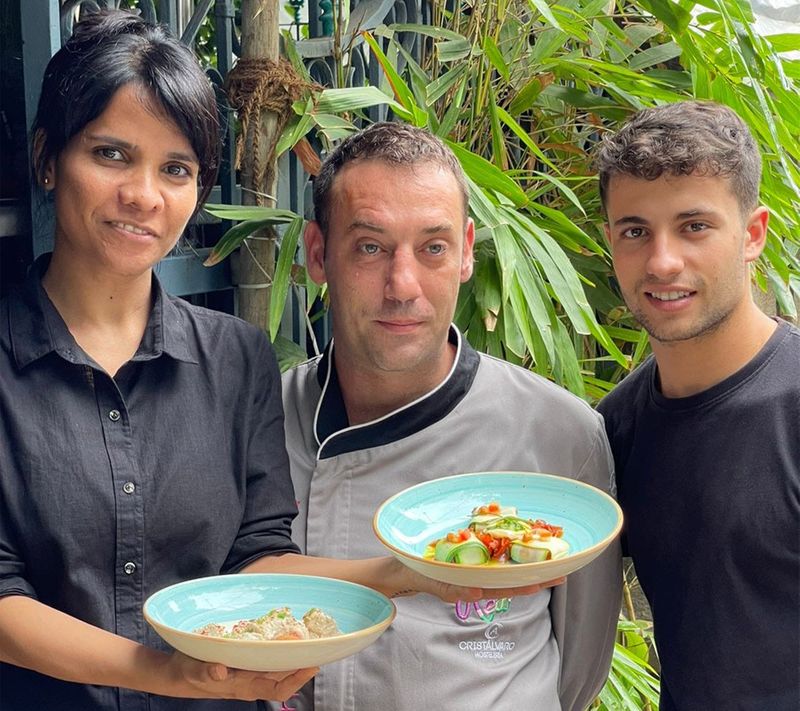 Zee Zest caught up with the chef to learn more about Spanish cuisine, the festival and more. One of the most memorable experiences for Mastromatteo was to conduct a workshop for the cooks at the Bombay2Barcelona Library Café, a beautiful project that gives professions and jobs to former street children. "I also got an opportunity to teach some of the cooking skills of Spanish food to some very special people at Bombay to Barcelona Library Café in Andheri which is founded by Amin Sheikh where I did a special workshop with the in-house chefs. I was really amazed to see the enthusiasm of the team at the café for the Spanish food," he said.
Edited excerpts
1. Dishes such as gazpacho, patatas bravas, churros, gambas al ajillo are well known. But would be some of the other dishes you would want people to try 
Dishes such as hake in green sauce, baby squid in its ink, cocochas al pill pill are some of the other dishes are equally delicious.
2. Tapas and tapas bars have become a global phenomenon. What about this format works so well?
Tapas are small compositions within a plate that is taken in one bite with a contrast of flavors and textures false feeling of eating and in small quantities, I think it is a very versatile Spanish product for any occasion.
3. Your style of cooking is to present a modern take on Spanish classics.
I would describe my cooking style as more modern Spanish cuisine than anything else.My style of cooking helps to reinvent the concept of haute cuisine while bringing traditional flavours from my homeland to all audiences.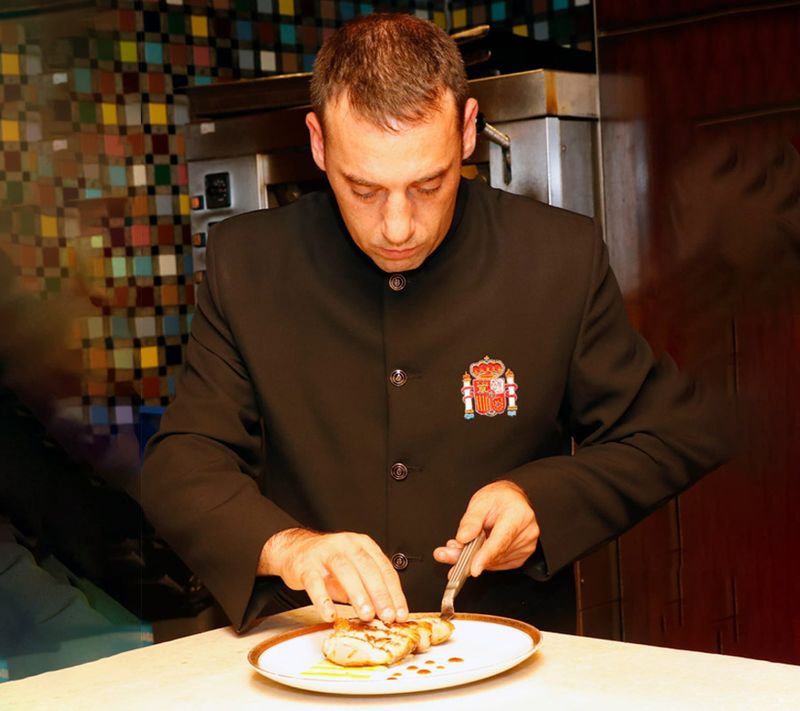 4. How do you ensure that the essence of a favorite Spanish dish is maintained?
You have to learn to respect the roots and heritage of Spanish foods. But I believe Spanish olive oil is that one thread that ties all our dishes together. It is the fundamental of our cuisine is and a common denominator for all our dishes.
5. Are there any parallels you can draw between Indian and Spanish food culture?
One of the similar things in Indian cuisine is the spices and the composition of dishes with vegetables. The flavours of Spain also have a spicy touch just like Indian cuisine.
6. How was your experience sharing and representing Spanish flavours and food to India? 
It has been very interesting for us to make this connection between India and Spain, it has been the most exciting thing about this trip for me. It was a very fulfilling experience for mixing the rich Indian cuisine with our Spanish dishes. I'm delighted Indians got to carry palates with the blend of two worlds.
---
Photo: Shutterstock; Consulate of Spain in Mumbai