As he jogs down the hotel stairs, his disarming smile and tousled hair brighten up the early morning start to the day. We're here bright and early to meet Spanish chef Omar Allibhoy—a young chef, who is known for his restaurant Tapas Revolution in London and two very successful cookbook Tapas Revolution and Spanish Made Simple. He also has a third book in the pipeline. His achievements make it even more exciting that this was a chef we first noticed on YouTube as a recommendation while watching a Jamie Oliver video, more than five years ago.
Born in Madrid to Indian-origin father and Spanish mother, Allibhoy trained at El Bulli with famed chef Ferran Adria to move to London in 2008. He was heading El Pirata Detapas. It was during his stint at this restaurant that he was featured on Channel 4's Ramsay's Best Restaurant and earned the moniker 'Antonio Banderas of cooking'. He has the charm to pull that title off.
Allibhoy is in India for a two-city tour of India with All Things Nice to host a dinner in Mumbai and Bengaluru. In Mumbai, the dinner will be hosted at Sette Mara, St Regis Mumbai on July 28, 2022 and at The Leela Palace Bangalore on July 30, 2022. A day prior to the dinner at Mumbai, we spoke to him to know more about his Mumbai connection, tapas becoming a global phenomenon, the dinner itself and more. 
Edited excerpts
1. How did your journey in the culinary world begin?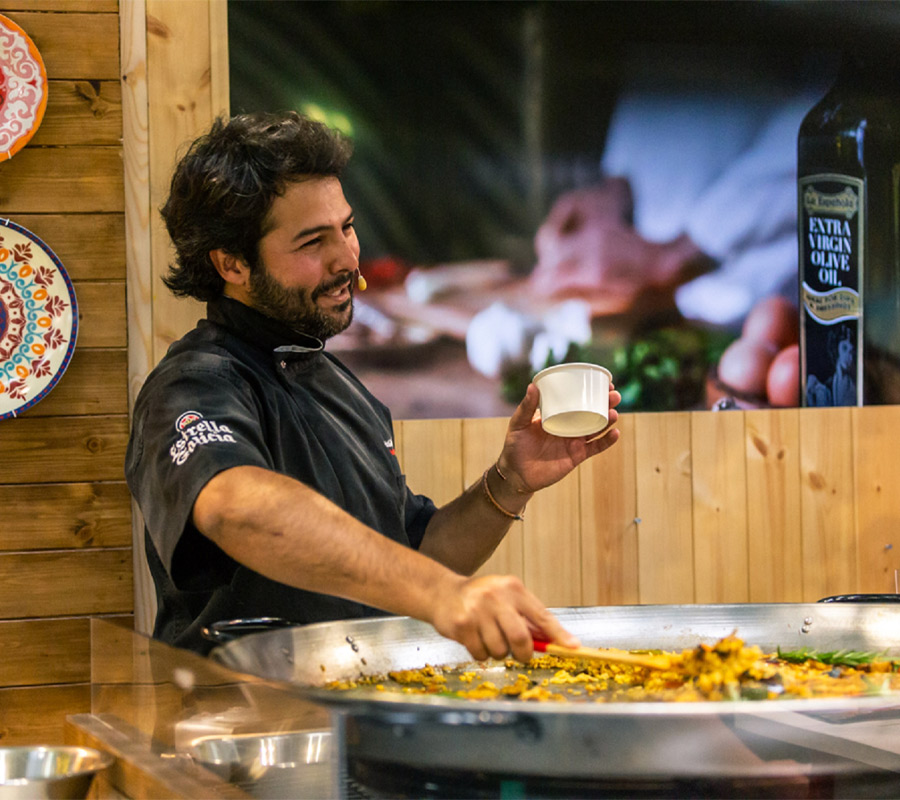 My love for food started when I was very young; probably at the age of eight. My first food memory in my life was my mom cooking in the kitchen. I always had this passion for cooking at home with my mom, my aunt, and my grandmother as well—and I've never wanted to be anything else.
I never wanted to be a football player or be an astronaut. I always knew I wanted to be a chef, I've started with a lot of home cooking and a lot of failures (he laughs). There, my brother always was my most fierce critic, but that brought me into a high-level kitchen. I started working for Ferran Adria when I was only 18. I spent three years there just until I went to London to join Gordon Ramsay's restaurant, Maze. 
AlsoReadd0
2. What were the key differences in working for Ferran Adria and Gordon Ramsay?
I always consider myself grateful to have had worked with both the chefs. The two things that I learned above everything was, one, organization—these kitchens were better organized than anywhere else I've ever worked. And secondly, the style of management. Both chefs had a distinctly different approach to operations and business. The latter was more aggressive, the former was easy and relaxed and that is what I have stuck to over the years for my kitchens as well.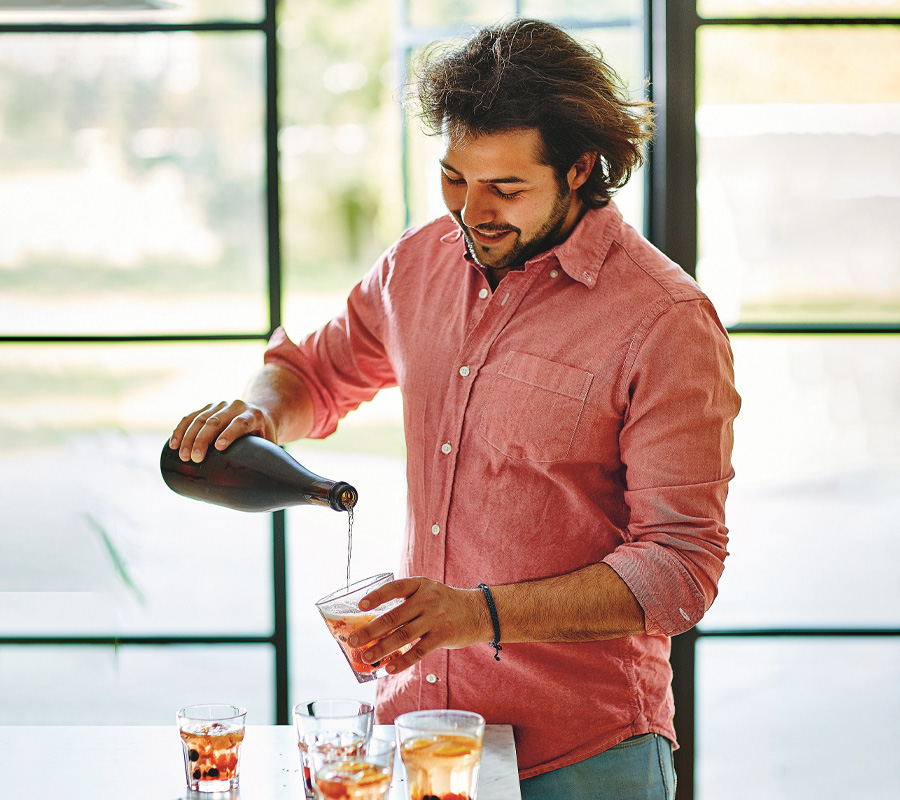 3. How would you describe your cooking style?
I have two styles of cooking. My background is in fine dining and so on that is what you will get at the restaurants and that is what you will see on the menu here in Mumbai and Bengaluru. But then the other is home cooking, which is what I'm most passionate about, and want to teach as many people as I can.
It has always been my aim to show and teach how to cook great Spanish food at home using ingredients that we can all find in the local supermarket. Without having to travel miles to the only deli in town in where you come by this obscure, difficult to get ingredients. It is one of the reasons I've done so many YouTube videos.
4. What would you want the world to know about Spanish cuisine? 
One of the beauties of Spanish food is that it's incredibly rich and diverse. We only talk about Spanish food as a holistic cuisine spanning the whole country outside of Spain. Within Spain, we would talk about Catalonian food, Madrid food, and Andalucian food because every region has its own style and can be subjects of very large cookery book of recipes.  Spain has different soils, different weather, and climates—we have the Atlantic in the north, the Mediterranean in the South and the East; and the Canary Islands in the south of the peninsula. 
It is not just the geography but also the cultures that have gone through Spain making it a melting pot of cultures. The Iberians were the first settlers in Spain thousands of years ago. Then came the Romans and Greeks. There was tremendous influence that came from the Mediterranean as well as from Africa (Morocco) into Spain.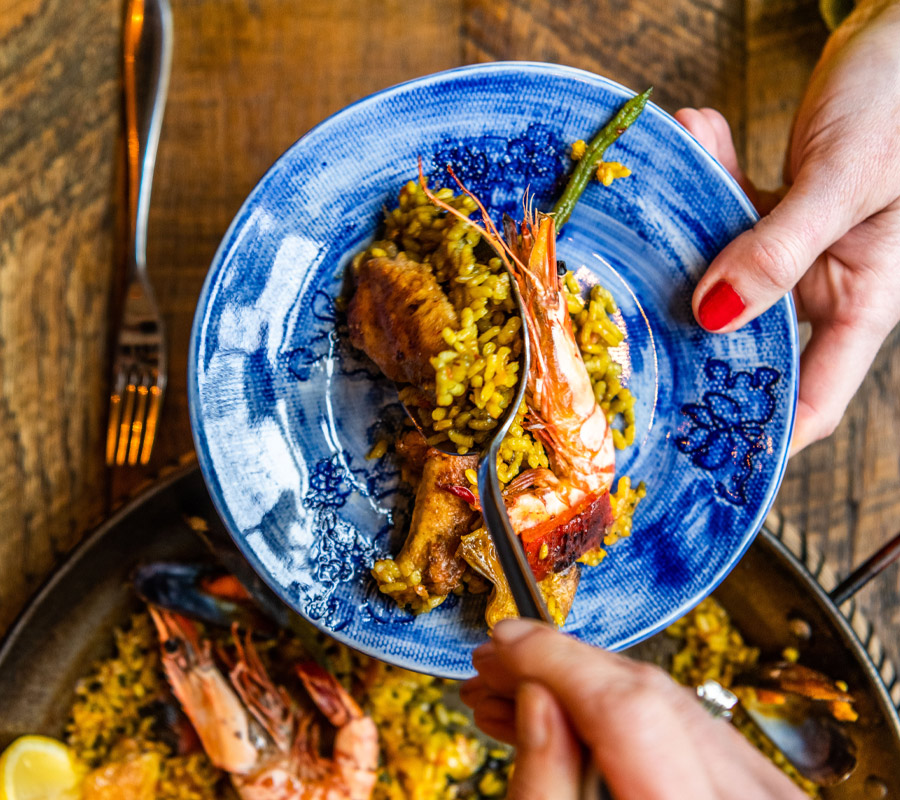 5. Why has the concept of tapas become a global phenomenon?
I didn't realise tapas was such a big thing here in Mumbai. In UK, for instance, I saw a statistic recently that said that one of every two restaurant has tapas on their menu. That's 50% I thought, 'Wow!' Obviously, tapas is traditionally Spanish but I never imagined other cuisines adopting it so successfully. Currently, it may seem like a trend for others, but for us tapas are a tradition, and that's the difference. Will the trend die down? I don't think so. We all go out a lot more than we used to. But the way we go out is different. We don't want to sit on opposite sides of the table, eating our own individual portions. Today, we would like to sit by each other, share the food and have conversations that connect. After the pandemic, this is even more prominent. The need for the human connection and sharing has become important—I think tapas helps with that.
6. How does food help us build solid human connections?
I'll use tapas as an example. I live in London, so when we are going to meet as friends we say, 'Let's meet for a pint.'  But in Spain or for any Spaniard, it is always, 'Let's meet for some tapas.' It is just culturally how food connects people but it is something that is spreading rapidly. Looking at the future, with recession setting in, food, utility and average cost of living going up, there is a lot less money left in people's pockets. They are now consciously choosing where to spend and how much. In such a case, the philosophy of sharing plates works beautifully, for it is not just a great dining experience but also helps in building relationships.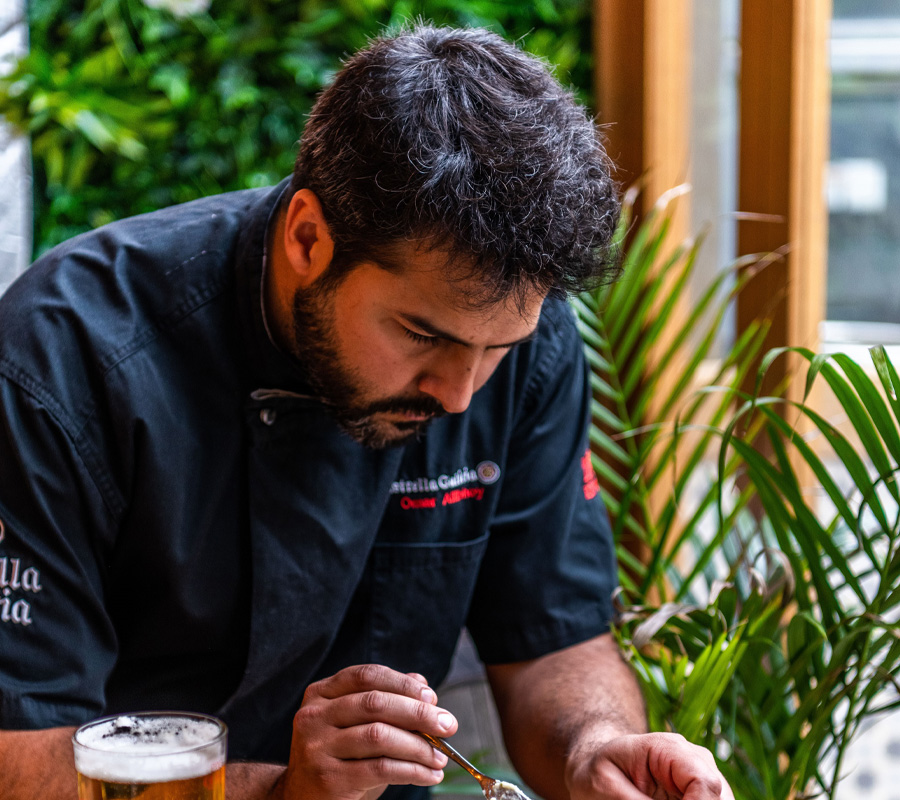 7. Tell us about your upcoming cookbook that is releasing next year? 
It is all about paella! It's coming out in April 2023, and I'm just talking exclusively about the subject matter—I mean, there's 200 pages about that one single subject. Paella traditionally is made with whatever is locally available. It's an everyday dish and mainly super affordable because it has local rice, lots of vegetables, and some proteins— that is what paella is all about. There are tales about rabbits and rats in a paella, but these aren't city rats like you find in London (chuckles). These are water rats that are found in the rice paddies. 
8. Can you tell us about your India connection? 
We're here for around 10 days. But what is really exciting is that I have family ties in Mumbai. My grandfather was from Mumbai and my dad was born here. He moved out of Mumbai when he was six years old and only returned once in his life, which was 41 years ago, I think when he was 31 years old. So, we are in exploring mode. My grandfather used to own a building that we would like to go and know about the family that we've never known.
Omar Allibhoy's Spanish dinner by All Things Nice 
Mumbai
Date:  July 28, 2022
Time: 8:00 pm sharp
Dress Code: Smart Casuals 
Venue: Sette Mara, The St. Regis Mumbai
Price: Rs. 7,500 all-inclusive, per person
Bengaluru
Date: July 30, 2022
Time: 7:30 pm sharp
Dress Code: Smart Casuals
Venue: Le Cirque, The Leela Palace Bengaluru
Price: Rs. 7,500 all-inclusive, per person
Limited seats available
To confirm your attendance email info@allthingsnice.in or call +91 98206 98883
 
Photo: Tapas Revolution