After collecting awards and accolades in the country and internationally, most notably as one of the World's 50 Best Bars, the only Indian entry on the list, Delhi-based bar Sidecar and its inceptor Yangdup Lama are in Mumbai for a special two-day pop-up. To give Mumbaikars a taste of the magic he and his team shakeup at Sidecar, Dashanzi at the JW Marriott Mumbai Juhu is hosting an exclusive pop-up, Sidecar X Dashanzi Weekend, on March 4-5, 2022.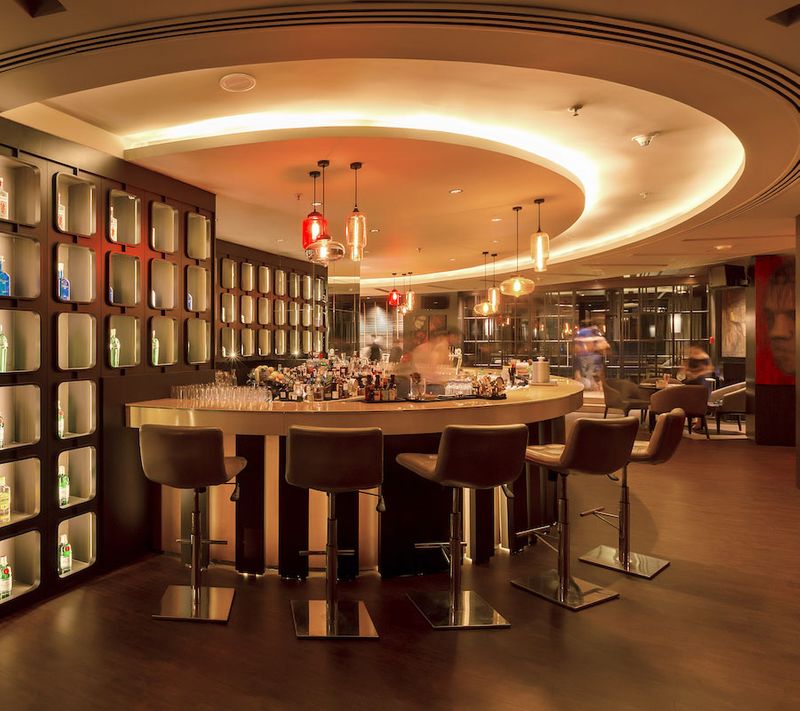 The menu comprises four of Sidecar's signature concoctions since the bar's inception. Measure of Substance (Makaibari First Flush infused light blend of scotch, eucalyptus honey and B&G ginger pepper bitters), Agony of the Leaves (Makaibari Summer Solstice sous vide Bianco Vermouth, London Essence Co. tonic water and lemon peel), Zing Thing (gin, aromatic bitters, pink grapefruit and hibiscus cordial) and Beer Brewer (roasted barley infused scotch whisky, wheat beer and vetiver) are some of the award-winning cocktails on the menu curated by Lama that guests will experience at Dashanzi. "I've bartended a lot in Mumbai before, at various events, and sessions. I've been a frequent visitor, and I love that Mumbai has a very cool clientele, and I'm sure these cocktails on the menu will be instant hits," Lama expressed.
There is also an exclusive concoction inspired by Asia that Lama will be curating especially for guests at Dashanzi Duck Sour Sauce (gin, oriental plum sauce, sweet chilli mix). With this collaborative pop-up, we invite the cocktail connoisseurs of Mumbai to experience the finest of Sidecar's flavoursome creations alongside the famed Asian-style fare of Dashanzi", says Dinesh Sathiyanathan, Director Food & Beverage, JW Marriott Mumbai Juhu.
For an "accidental bartender", Lama has a 25-year-long illustrious career running a bar, a beverage consultancy, and a training institute. Many would consider him ahead of his time—his first bar, Cocktails & Dreams opened in 2012, was India's first speakeasy bar where the drink in your glass is the biggest draw. Continuing that passion and taking it on to the next step was Sidecar, which opened six years later.
Prior to the pop-up, we got the chance to pick on Lama's brains about all things cocktails. Edited excerpts:
1. From hotel management in Kolkata to Sidecar, what are the most life-altering moments in your career?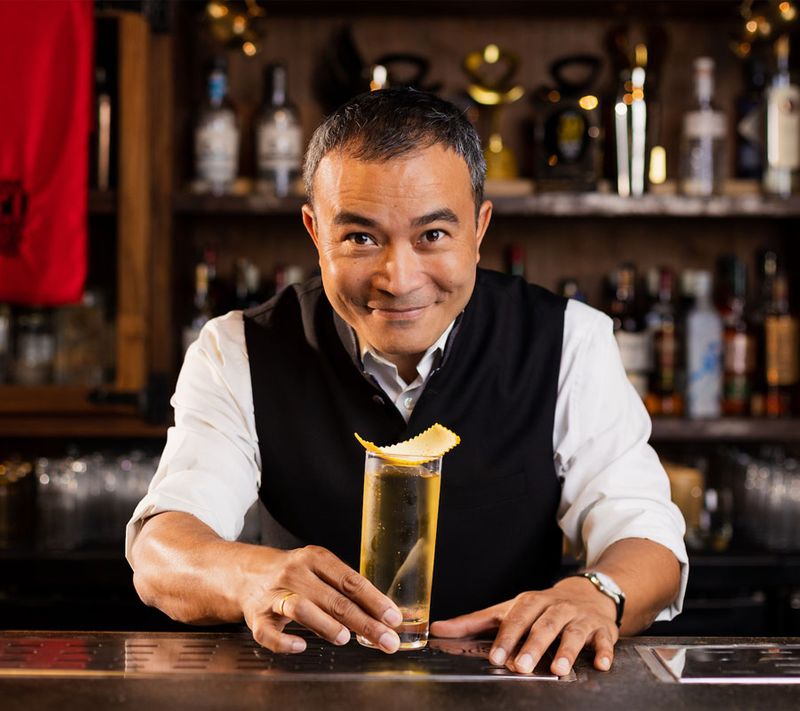 I have been an accidental bartender. After hotel school, I was on a hunt for a job in F&B and ended up at the Hyatt Regency Hotel in Delhi where I was asked to report to the bar. Little did I know that I would be so fascinated by the art of making cocktails that I would continue to work at the bar despite my Director of Food & Beverage trying to shift departments for me within the hotel leading to my resignation.
I started my freelance mobile bartending service company, Cocktails & Dreams, in early 2000 and set up a team of bartenders to cater to all corporate and private events in North India. In a few years, I set up my bartending school and a consultancy company and continued to work very closely with the Alcobev industry for various spirit brands as regards training, mentoring, and experiences.
I went on to open my first bar happened in December 2012—Cocktails & Dreams, Speakeasy, Gurgaon, a true neighbourhood bar thus making my dream a reality. Sidecar happened in December 2018 and the rest is history.
2. What would you say is the secret behind the success of Sidecar?
Sidecar is a 'bartender's bar' in every respect. The bar is the hero, and the experience revolves around the bar and the drinks that we churn out whether it is a classics cocktail or a modern classic, even a new age concoction. We take a lot of pride in what we do as bartenders so much so that even the music is totally controlled by me.
The programming at Sidecar is mostly handled by my partner, Minakshi Singh, and it is the icing on the cake. Live Bands, book reading sessions to pub quizzes and special bartenders tables make for some unique experiences.
3. What are your thoughts on the cocktail scene in India?
The Indian cocktail scene is not too far behind from say New York or London in terms of technique and flavours. The advantage here is the diversity of culture and geography. From sweet to sour, using spices, herbs and botanicals, India is rich in terms of flavour offerings. The last five years have seen the growth of quality cocktail bartenders. Most cities are booming with bars and restaurants and apart from food, the focus is now on cocktails and a complete bar experience for its customers.
Lately, the Indian bartenders have been using a lot of flavours from home, mostly spices and local fruits. The lack of availability of big spirit brands is a big challenge bartenders face but there are enough locally produced flavours to play with and substitute if we know how to use them in the right way.
4. Some of your cocktails include tea. What makes tea a good ingredient for a cocktail?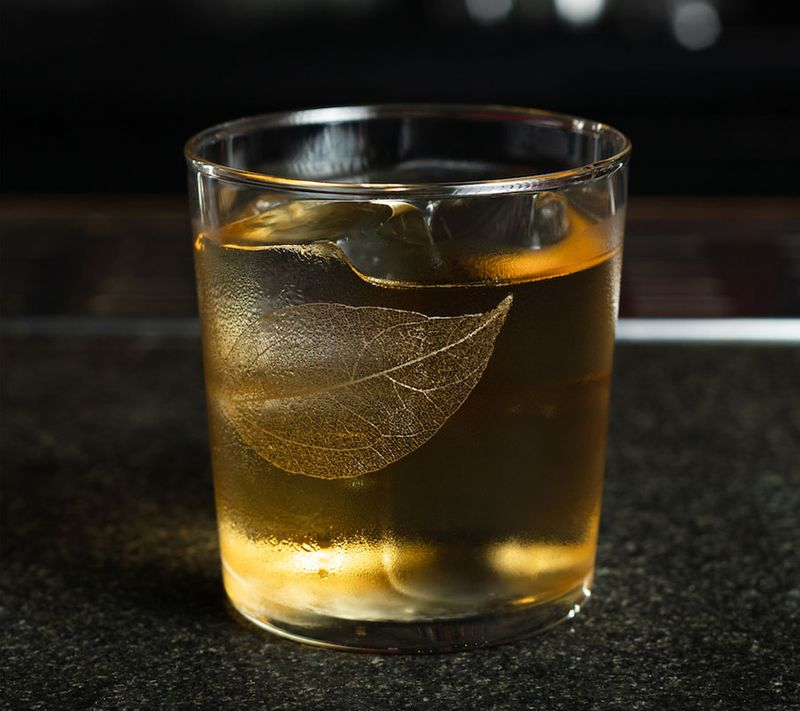 I have always been a tea lover, and my roots in Darjeeling add a special reverence for the two cocktails. The prestigious Makaibari Tea Estatehappens to be very close to my home in Darjeeling. To be able to get an exquisite tea blend, Summer Solstice, made especially for Sidecar, and to create a menu using the same, has been a singular experience in my career. We named the cocktails after specific terms and processes used in the tea industry, to remain true to our muse. This was one of our finest collaborations, amid the pandemic, and to be able to showcase these cocktails that are not only unique to Sidecar but also something that only a handful of bars are doing in India.
5. What are some of the biggest cocktail trends in 2022?
I think it'll be more about new-age techniques being applied to the process of bartending. We see a lot of different innovations that have come up and have elevated the game for the better. Also, to go local, in terms of the produce and ingredients used in cocktails, and storytelling. Every bartender in every corner of the world is trying to bring in whatever authenticity they can by way of using local ingredients. 
Lastly, we're seeing a newfound emphasis on creating a very strong online persona of your drinks via social media. Drinks today are designed keeping in mind how well they can be presented, and how well they can be perceived and accepted on social media.
Cocktail Recipe: Agony of The Leaves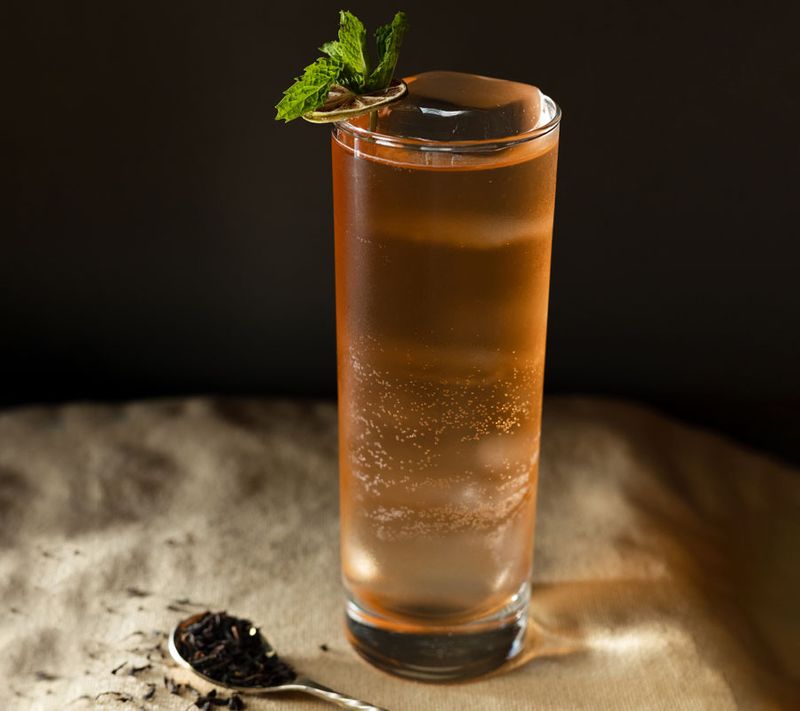 Yangdup Lama shares the recipe of a tea-based cocktail made using gin.
Ingredients
50 ml gin
50 ml brewed Makaibari Summer Solstice Tea
20 ml clarified lime juice
25 ml palm candy syrup
25 ml water
Method
Add 50gm Summer Solstice Tea leaves to 1000 ml warm water. Allow the tea to infuse for 10 minutes for the maximum brew. Strain and allow the tea to come to room temperature without external chilling to attain maximum clarity.
Add all the ingredients into a soda siphon or soda maker. Carbonate and pour on ice.
Attend Sidecar x Dashanzi Weekend on March 4-5, 2022 between 7:30 pm to 12:00 am.
---
Photo: Sidecar; JW Marriott Juhu Mumbai