Like many of us, the pandemic and lockdown were a time of introspection and soul searching for Roopa Nabar. During the dreary days, Roopa found herself reminiscing her joyous childhood days. As a member of the small Gaud Saraswat Brahmin (GSB) community of Maharashtra food has been an integral part of Nabar's upbringing.
She turned her passion into profession when she entered a televised cooking competition in 2011. There has been no looking back since. She is a regular at food events, known for her delicious pop-ups and made YouTube her medium of spreading joy via food. The next milestone in Nabar's culinary journey is her recently launched cookbook—My Romance with Food. 
It was with the intent to showcase the freshness of indigenous produce that Nabar turned author to pen down recipes of the GSB community and her family before they are lost forever. "My GSB mother's kitchen had the influence of Karwari and Ratnagiri styles. This kitchen was my school - when I just started appreciating food. After marriage, the new kitchen of my GSB mother-in-law had Kolhapuri and Belgawi influence, and this is the kitchen where I graduated. My connection to my family recipes made me delve deeper into our diverse communities, reflecting in my culinary philosophy rooted in the villages of Konkan, Karwar, Belgaum, Goa and Kolhapur. With these stories and recipes that are both sublime and simple at the same time, I gained my doctorate, and my GSB kitchen became a melting pot where I created my own recipes, which had GSB influence with a twist," she explains the philosophy that drives her cookbook, My Romance with Food.
Edited excerpts:
1. If you were to introduce GSB cuisine to a novice, how would you do it?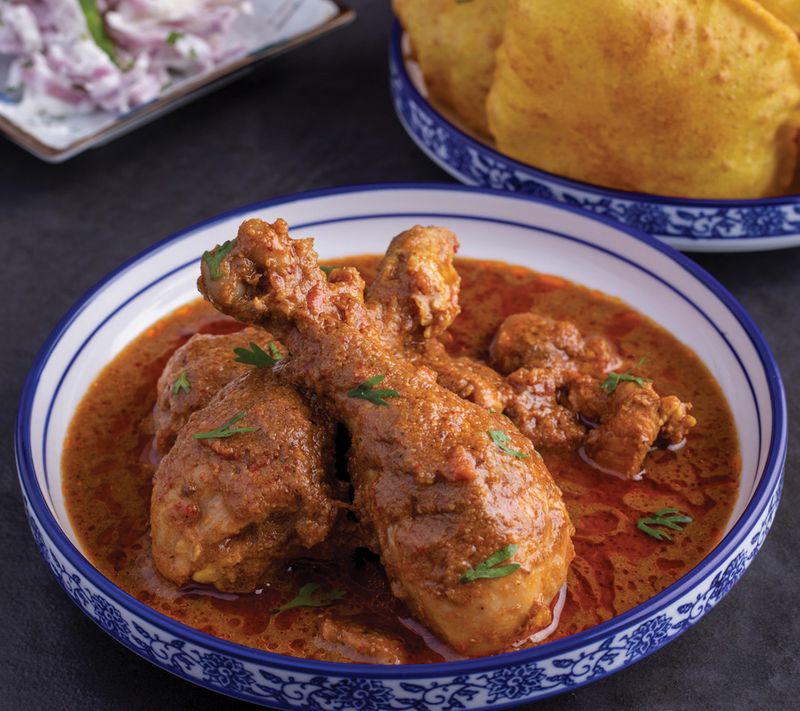 GSB or Gaud Saraswat Brahmin community originated from an area in the north along the bank of River Saraswati. As the river began to dry out and ultimately became non-existent, the GSB community began migrating. They migrated to Goa, southwest part of Maharashtra, Karnataka and even Kerala. Multiple migrations, from one region to another, had a tremendous effect on our culinary habits. The food spectrum evolved into a huge variety of culinary creations using indigenous ingredients, backyard vegetables from the regions they settled in. What remains common in most parts is the predominance of simple staple, rice and coconutty fish curries. Legend has it that the Saraswat Brahmins were awarded a boon of eating fish to avoid starvation. Which is why they still refer to fish as samudrafal. They rely on coastal ingredients like coconut, tropical fruits like pineapple, mangoes and unique indigenous ingredients like kokum and tirphal for flavouring. 
2. How is GSB food and cooking techniques different from other regional Maharashtrian cuisines?
GSB food is predominantly coconut-based, where tomatoes and milk products are rarely used. Fresh saltwater fish in coconut curry or stir-fried (sukke) is a staple. Our fish is shallow fried in coconut oil and not deep-fried. Dry fish is used in salads. Predominantly backyard vegetables like root vegetables, various types of gourds, forest foliage like 'akur' (wild ferns), 'alambi' (wild mushrooms), 'shewala' (dragon stalk yam) and fruits like pineapples, mangoes, jackfruits are used. The food is not cooked in garam masala or powdered masala but freshly ground masala containing coconut, coriander seeds, pepper, dry red chillies called byadgi chillies.
3. Why did you decide to author a sub-regional cookbook?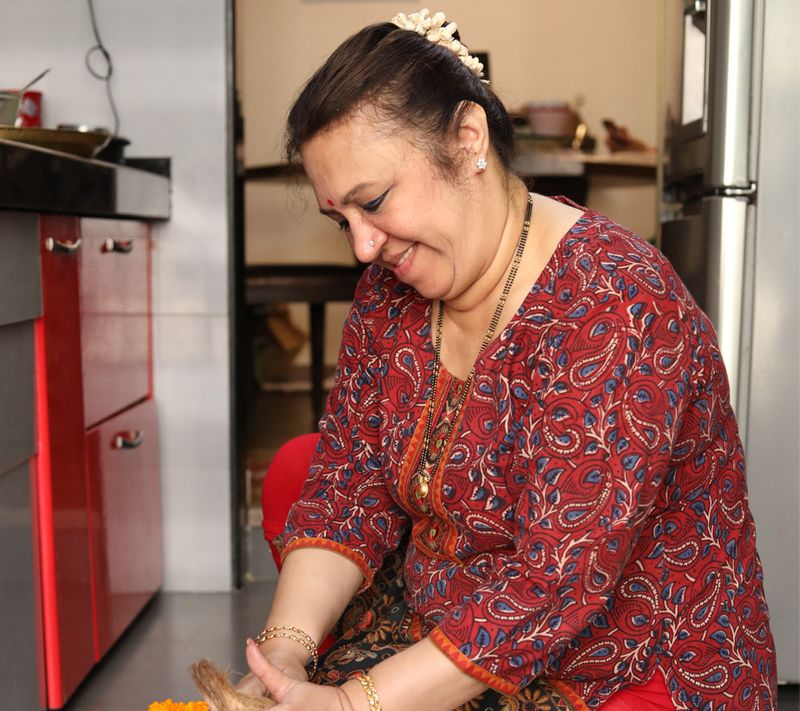 The idea behind writing My Romance with Food is that these recipes are simple, staple and flavourful but they are underrated. I felt like bringing forth these recipes to the world. Also, there are many family recipes that are not replicated and on the verge of extinction so to preserve these culinary traditions and heritage and bind them to the communities, communities to villages and villages to culture and try to keep the future generations connected to their soil, this book.
4. Can you throw light on the importance of seasonality in GSB community and food?
The coastal strip is very narrow and very few things get cultivated in this region. Mainly backyard vegetables and seasonal local fruits and vegetables are used in our recipes. During summer raw mangoes, ripe mangoes, raw tender jack fruits are used to make curries and bhaajis. In monsoon, we have food items prepared from banana flower, forest foliage and colocasia leaves. Turmeric leaves are used to wrap fish and bake them in chulhas to add flavour also to make 'patolis' during Ganpati festival. Rice is harvested during Diwali so many food items are made from flattened rice such as 'pohas' and 'chiwdas'.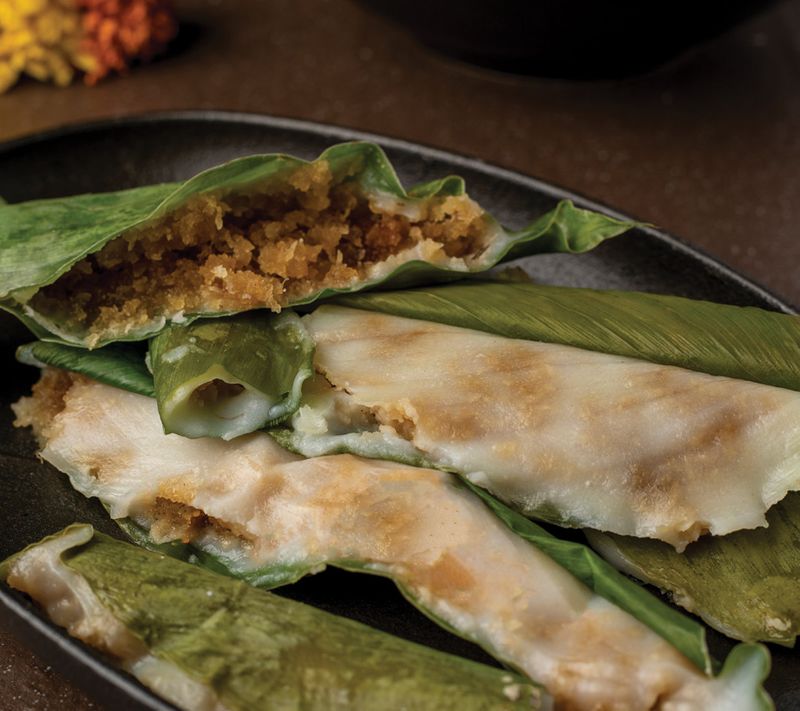 5. Why is it important to document and collate community and family recipes in today's day and age?
Community and family recipes are getting extinct as the creators of these recipes are either getting old or forgetting the details or they are no more. In today's fast-food era these native recipes or family festive recipes are not getting replicated even at home. Though few recipes are there on the digital platforms, the family worksheets remain scattered and in tatters in the house. Hence documentation was needed.
AsloRead1
6. How will My Romance with Food help people explore and understand the GSB community better?
The book contains the history of migration of the GSB community and its influence on their culinary habits. Most of the recipes are traditional GSB recipes explained in detail with respect to the ingredients. The book is divided into four sections explaining the influences of native village kitchen, and kitchens of aai and aajis. These ladies hailed from different areas such as Karwar, Ratnagiri, Belgaum and Kolhapur and hence the book is a melting pot of GSB recipes influenced by the regions from where they came.
Pomfret Amti Recipe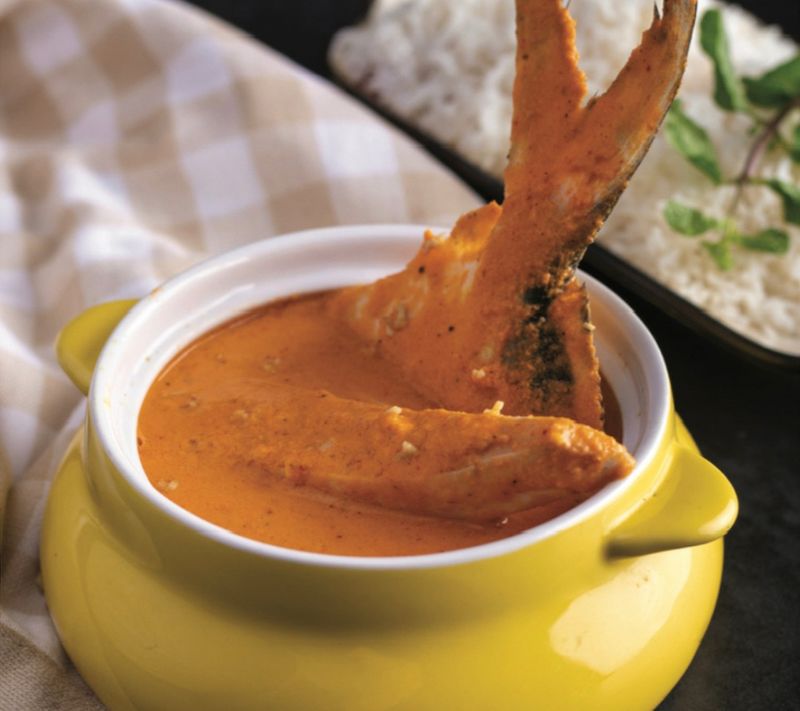 Pomfrets are easily India's favorite seafood and this GSB-style curry does complete justice to its delicate flavour. Spiced with two types of chillies-one for colour and one for spice, this four-ingredient masala makes the curry simple, smooth and satisfying. It is perfect to understand all the hype about that ultimate fish curry-rice combo people keep raving about!
Ingredients:
1. 1 medium pomfret, 400 gm approx. cut into 6-7 darnes
2. Salt to taste
3. ¼ teaspoon turmeric powder
4. ½ cup grated fresh coconut
5. 1 teaspoon raw rice
6. 2 tablespoons finely chopped onion
7. 4 black peppercorns
8. 3-4 dried red chillies (2 reshampatti and 1-2 byadgi), broken 
9. 1 tablespoon coconut oil 
10. 1 teaspoon tamarind pulp
11. ½ teaspoon chopped ginger
12. ½ cup coconut milk
Method:
To the pomfret, add the salt and turmeric powder and rub well.

Put the coconut in a grinder jar, add the raw rice, one tablespoon chopped onion, peppercorns and dried red chillies with half cup water and grind to a fine paste.

Heat the coconut oil in a pan. Add the remaining onion and sauté until golden. 

Add the ground paste and mix well. Add one cup of water, mix and cook on low heat for a minute. 

Add the tamarind pulp and mix. 

Add the pomfret darnes, mix lightly and cook on high heat for a minute. 

Reduce the heat to low and cook for two to three minutes. 

Add the ginger and coconut milk, mix well and cook for one minute. 

Serve hot.


(Recipe excerpted from Roopa Nabar's cookbook, My Romance with Food, with permission)
 
---
Photo: Roopa Nabar