Eating according to the seasons is a great way to eat fresh, especially during monsoons when everyone comes down with the flu. Although advances in farming and agriculture have ensured that we get a year long supply of most vegetables it's best to go with the flow, the seasonal flow that is. "Eating seasonal vegetables is the easiest way to ensure that you're getting the most nutrients from your food. It's also a fun way to bring variety to the plate," says nutritionist Ritu Khanna. 
When it comes to vegetables the monsoon is a season of plenty with lots of veggies available through the wet months. "This is the season of gourds, like bottle gourd, bitter gourd, pointed gourd, ridge gourd, also pumpkin, raw banana and jackfruit. Make sure to include them in your meals," says Khanna. But, one has to be cautious as the season also opens the floodgates to food poisoning, diarrhoea and other diseases. "Green leafy vegetables are most prone to housing a variety of bacteria and fungi in monsoons. The leafier the plant, the easier it is for them to find home. So avoiding them would be a good option, but if you still want to eat them, make sure you boil and then cook them thoroughly to kill the bacteria." Cooking with spices like fresh turmeric and ginger will not only boost flavour but also immunity. 
The monsoon bounty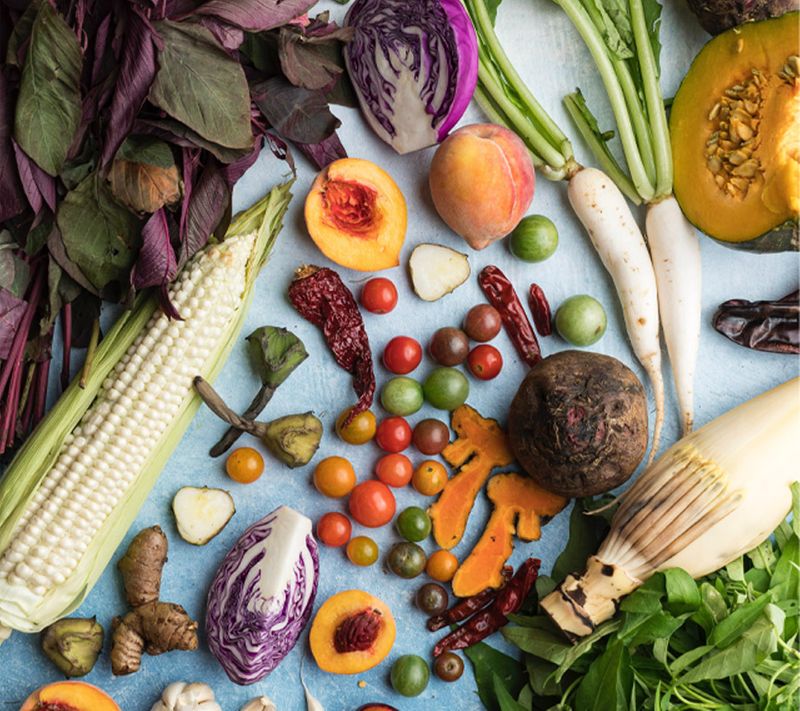 The arrival of rains also brings dahi wale singhade ki sabzi to the dining table at the Sharma household. "It's a simple subzi made with singhade (water chestnut), curd and besan. The amchur powder adds a tasty zing," says Nisha Sharma, a Mumbai resident with roots in Bihar. In Karnataka the onset of monsoon sees a scamper for colocasia leaves. These are used to make pathrode a delicious snack. The leaves are smeared with a spicy, tangy rice and coconut paste before being rolled and steamed. They are then cut into roundels and shallow fried. "We make a similar dish called alu vadi. The leaves are coated with a spicy, tangy chickpea flour paste and then rolled into a log which is then steamed and sliced into thin vadis (circles), hence the name alu vadi. Tamarind is used to ensure the leaves don't cause itching," explains Archana Wagh. In Orissa people use colocasia leaves to wrap and cook rice while in Assam they are added to salads.
Phodshi Bhaji, a grass like vegetable with white roots, makes a limited edition appearance for just about two weeks after the first monsoon showers in Maharashtra.  This vegetable is also called 'devkrupa bhaji' as it's not cultivated but grows on its own in the wild. "Unlike other leafy vegetables phodshi takes longer to cook but tastes absolutely delightful when topped with a handful of freshly grated coconut. My family loves this raan bhaji with hot bhakris," says Kavita Shete, a home cook from Mumbai. 
Ratalyacha Kees is another monsoon dish popular among the Chaandraseniya Kayastha Prabhus or the CKPs of Maharashtra. Grated sweet potato cooked with coconut and light spices makes for a great side dish. The gavti almi mushroom available only for a few weeks during the monsoons are a prized possession in Goa. Known for their umami taste they are used to make tonak, xacuti and alami chilly fry.
In Assam the monsoon months see a profusion of moringa leaves, mustard greens, pumpkin leaves, jackfruit seeds, elephant apple and fiddlehead ferns. When it rains a hot bowl of pork cooked with moringa leaves and fiddlehead fern warms the stomach as well as the soul. During this time, the banana flower grows in abundance in various parts of India. Vazhapoo cutlet made with banana flower is a star dish at Syrian Christian weddings. Some of the monsoon bounty also gets turned into wonderfully addictive crisps. Banana, jackfruit and yam chips add to the tea time excitement. 
Monsoon menu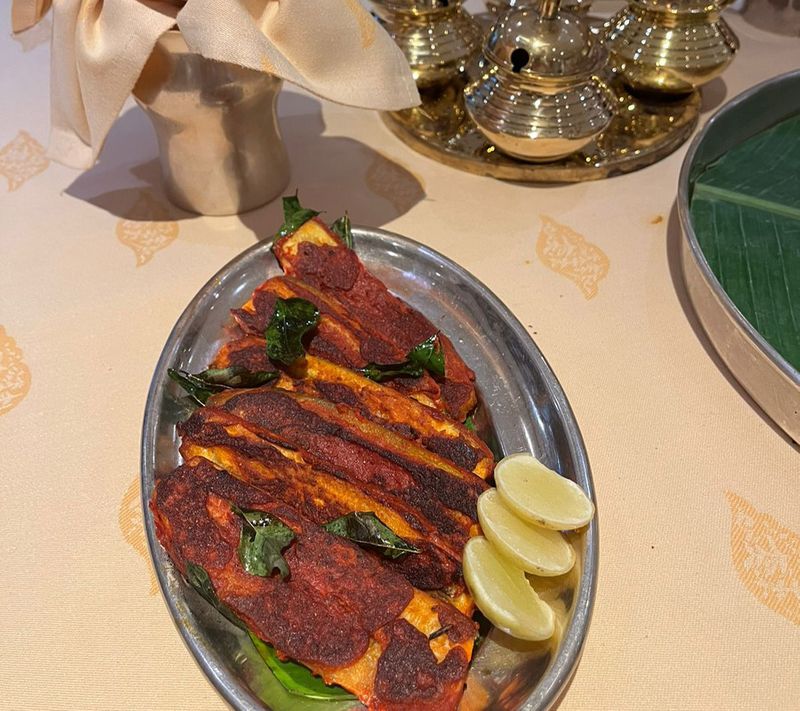 Seasonal vegetables also lend a creative playground for chefs to experiment with flavours and introduce newer dishes. Come rains and Dakshin at ITC Maratha sees an infusion of dishes carved from monsoon veggies such as ripe jackfruit, raw banana, amaranth leaves, cucumber, apple gourd, banana flowers, ridge gourd, bitter gourd, pumpkin, etc. "Seasonal produce is fresher and tastes better. Dishes cooked with produce that have been naturally ripened on the vine/ tree and harvested at right time will have much more flavour and high Phyto nutrient content. Above all it helps us to be creative and incorporate a variety of food to the menu," says Yogen Dutta, executive chef, ITC Maratha. Some of the monsoon special dishes on the Dakshin menu include a delectable vazhai poo sadam (banana flower rice), a spicy valakkai varuval (raw banana fry), a crunchy palakottai varuval (jackfruit seed roast) and a mildly sweet chakka pazham curry (ripe jackfruit curry).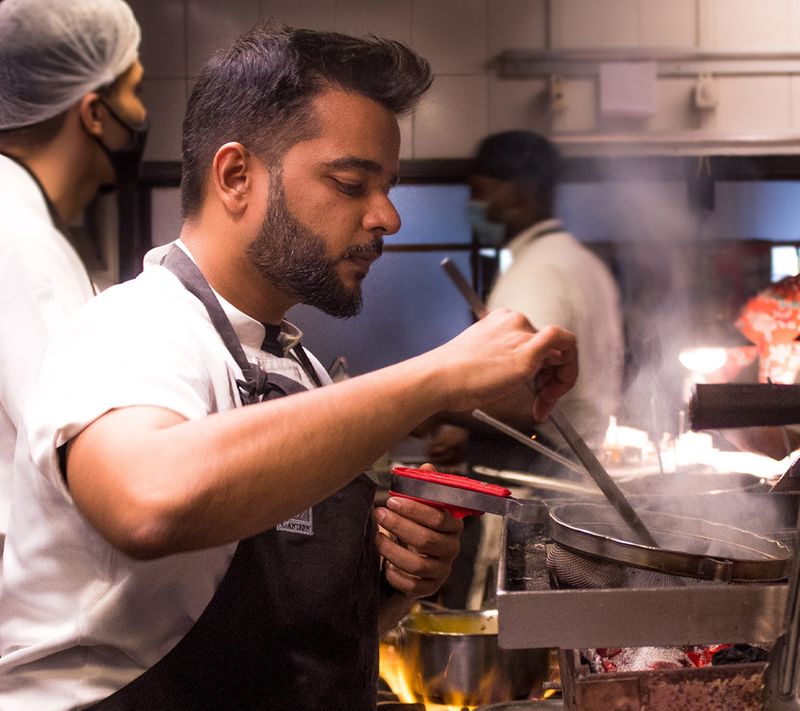 Seasonal cooking goes beyond just cooking with in season produce but also presenting it in a way that is most suitable for the weather at that time believes Hussain Shahzad, executive chef - The Bombay Canteen and O Pedro. "Focus should be more on cold plates and small plates during summer. In the monsoon it should soupy, brothy, crispy and fried dishes, as we crave for foods like that in this season. A lot more warmer, wholesome and richer dishes during the cooler winters make perfect sense."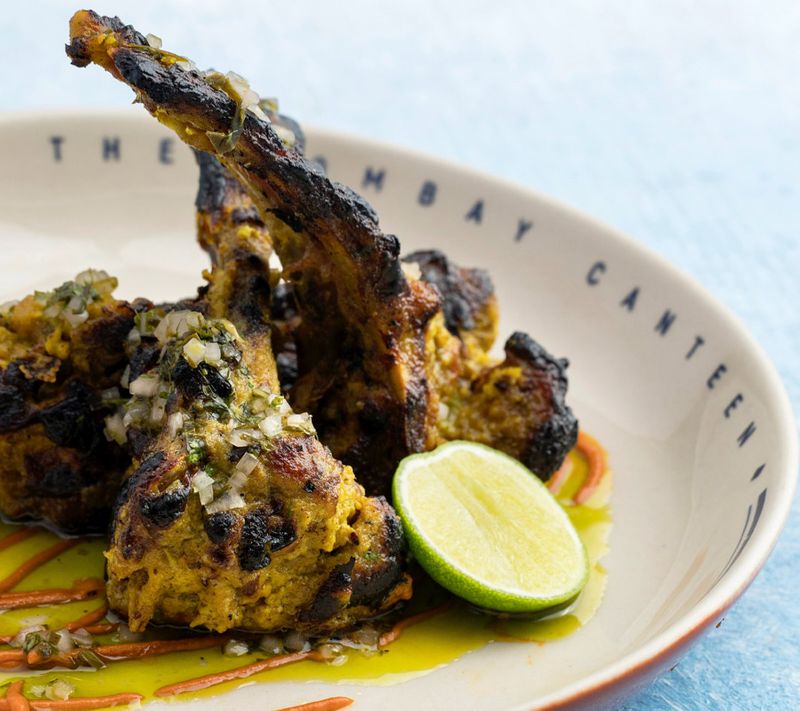 Every year The Bombay Canteen launches a monsoon menu that puts the spotlight on monsoon veggies such as cassia tora (commonly known as takla bhaji), gongura or ambadichi bhaji and water spinach or morning glory. The rains also bring with it an abundance of fresh turmeric which finds its way into marinades. "I absolutely love the freshness it brings to dishes which doesn't come from dried turmeric powder," says Shahzad, who slow cooks his lamb chops marinated with a mix of fresh turmeric and mustard. It is then charred on the tandoor. Morning glory another monsoon bounty is stir fired and topped with Manipuri black rice, toasted sesame and fried garlic for that unmistakable crunch. Arguably the most delicious use of monsoon greens is the ragda in the raj kachori. This dish is made using takla bhaji, gongura leaves and water chestnut.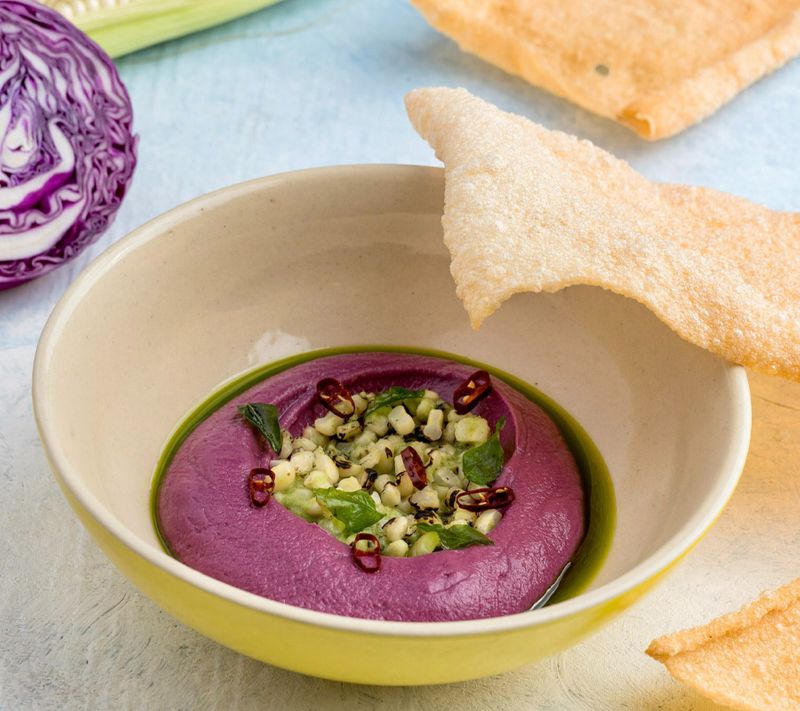 Veggies and spices available in the monsoon months can be stored and preserved judiciously to be used even after the rains. "I like to pickle some of the monsoon produce. Fresh haldi can be pickled with garlic, chilies and some spices. This can be best used as a side or a garnish. You can even blend it and use as a marinade for vegetables, fish or meat," explains Shazad.
---
Photo: Featured brands