With the busy lives that we lead today, there are times when we have absolutely no time to cook a proper meal. That is a major reason we've kept our favourite takeaway joints on speed dial or bookmarked them on our apps. And, if you're anything like us, you always end up ordering more food than required. If you just nodded in agreement, welcome to the gang! This probably also means your refrigerator is filled with doggy bags and leftovers throughout the week.
Now, eating leftovers can be fun, they're tasty, but sometimes you just don't want to eat the same thing again. For times like these, we've got a solution. How about you spruce up your leftovers and please your eyes and stomach with some meal variety?
After you've relished butter chicken with naan for dinner and have some leftover the next day, here are five more ways you can still enjoy it in a new version: 
1. Butter chicken pizza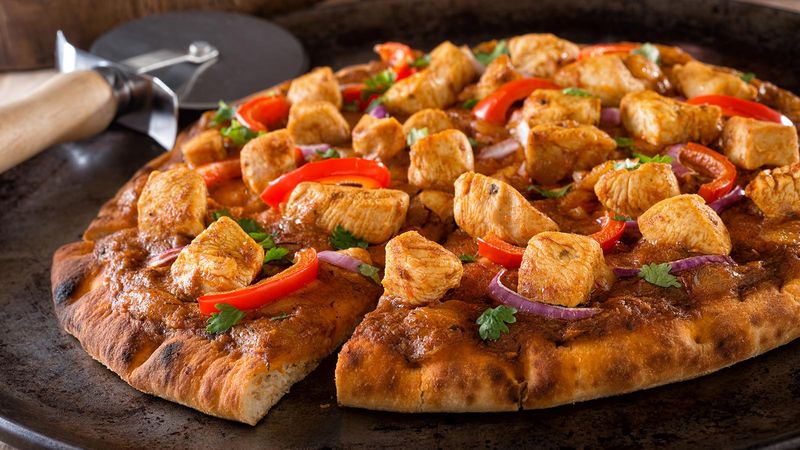 Two of the most popular foods, pizza and butter chicken, combined in one dish – can it get any better? We certainly don't think so! Just imagine heavenly slices of soft, chewy dough topped with butter chicken and a generous portion of mozzarella cheese.
For garnish, you can even top it with some fresh coriander leaves and you're sorted! In case you don't have the time to make the pizza dough at home (although, it's simple), you can put together your butter chicken pizza with a store-bought pizza base.
2. Butter chicken nachos
There are so many things you can do with leftover butter chicken. Of the many interesting recipes you can make, butter chicken nachos is one of the simplest. And, trust us, it makes for a great game night snack or an appetiser at any party. For making butter chicken nachos, all you need to do is, place a batch of nachos on a microwavable plate.
Now, evenly spread the chicken pieces and a little gravy from the butter chicken on the nachos. Once this is done, sprinkle cheese and place the dish in the microwave until the cheese has melted. Serve the butter chicken nachos with a side of leftover gravy in a bowl. In case you wish to give the butter chicken nachos an extra kick, top it with chopped onions (raw) – not only will it add a sharp and pungent flavour to the dish but will also give it that extra crunch.  
3. Butter chicken tacos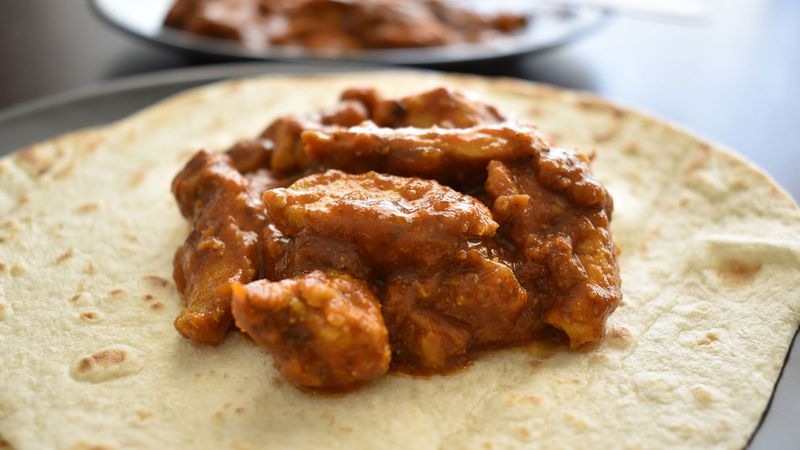 Calling all lazy cooks, this leftover butter chicken recipe should be your bae! Just take a bunch of tortillas, place a portion of butter chicken in it and top it with a quick salad (chopped lettuce, cucumber, onions, and onions). Don't forget to season the salad with salt and pepper (taste and adjust). Squeeze some lemon juice and sprinkle chopped fresh coriander leaves on the tacos before serving/eating. 
4. Butter chicken pasta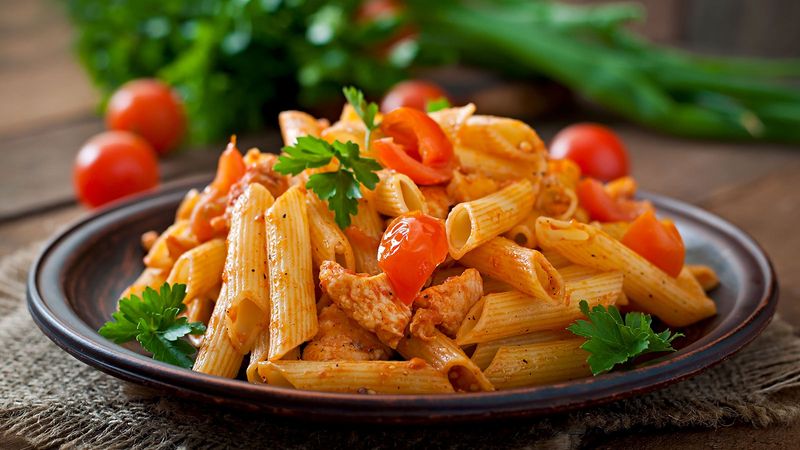 This can be an interesting desi take on the classic spaghetti and meatballs. Think perfectly cooked spaghetti doused in butter chicken – sounds like a perfect weekend meal, right?
To make this, boil some spaghetti (don't forget to lightly season it and add some oil to the water). While the spaghetti is cooking, warm the leftover butter chicken in a separate pan. Once the pasta is ready, put it on a plate and top it with the gravy. For those who want the pasta to be perfectly coated with gravy, just add the pasta to the gravy pan, toss it well and serve.
5. Butter chicken pulao
Another easy recipe to try at home when you have leftover butter chicken is this butter chicken pulao. Take some soaked rice, leftover butter chicken, water and a pinch of salt. Add these to a cooking vessel and mix well. Now cook the dish until the rice is cooked and serve the butter chicken pulao with a garnish of freshly chopped coriander leaves.
---
Photo: Shutterstock