When Nitin Chordia joined the Godrej Group to help them set up their premium retail chain, Nature's Basket, he had no idea he will turn into a chocolatier one day. It's not a career many Master of Business Sciences graduates would imagine pursuing. But life had other plans for Chordia. "I did not start out with the intent to make chocolate but it was probably meant to be," he says while narrating his initiation into chocolate making.
As a young consultant helping Nature's Basket source the best chocolates from around the world, Chordia quickly became fascinated by the quality on offer in the international market and decided to study it. "Every time I tasted good chocolate, I wondered why we could not make such chocolate in India. I kept learning about chocolate until I was sure that I want to do something of my own with it. I started by taking a chocolate tasting course in the UK, then worked at understanding the process of making a bar of great chocolate, and finally worked with farmers and manufacturers to make that happen."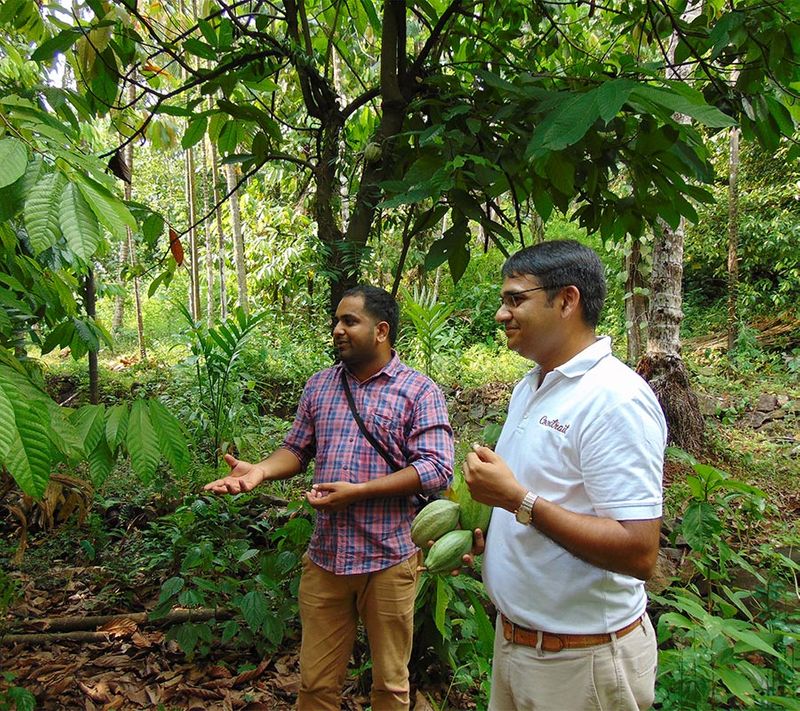 In 2014, Chordia consolidated all his learnings into a certification course — the first of its kind in India — for those interested in chocolate, and the chocolate followed soon after. "We not only ran chocolate-making courses for students from across the world but also helped them develop recipes and flavours and set up small-scale units including machinery and equipment. That's something that had never happened in the industry before," he says.
India's first sustainable chocolate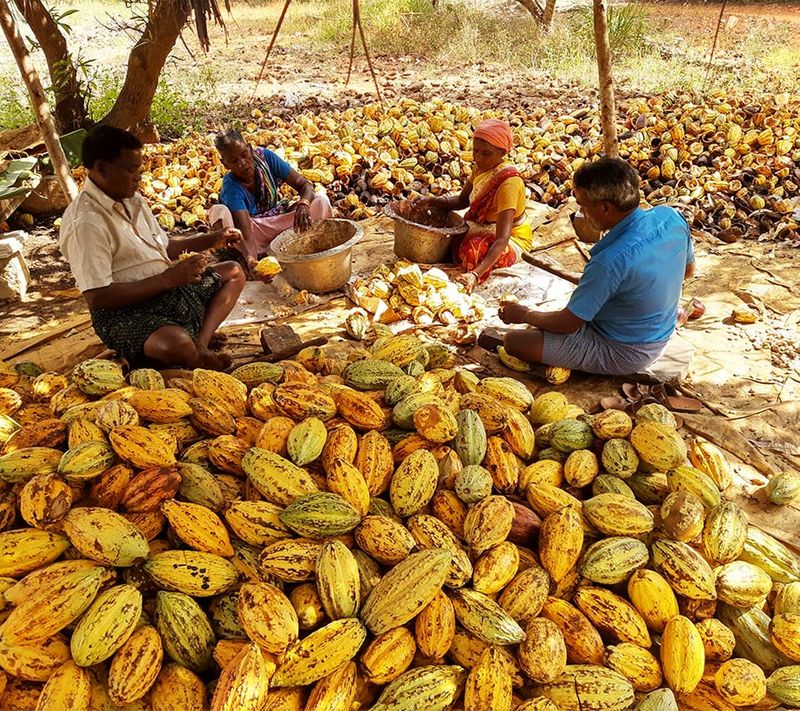 It was while showcasing Indian cocoa at Chocoa, Amsterdam, an annual marketplace for cocoa and chocolate with a focus on quality and sustainability, that he was first inspired to make chocolate. "Until then, I was very happy helping others make chocolate, but when someone asked me why I was not making chocolate in India, it got me thinking."
Having learnt the process, designed equipment, and worked with farmers, he went on to set up his own unit in Chennai along with his wife Poonam Chordia. He sourced raw materials from local farmers in Kerala and Andhra Pradesh and got involved in it end to end — from sowing to harvesting and processing. "We continue to work with farmers to improve their post-harvesting processes and are involved in every stage of the processing like fermentation, drying, grading, sorting and, of course, at a later stage, roasting and tempering.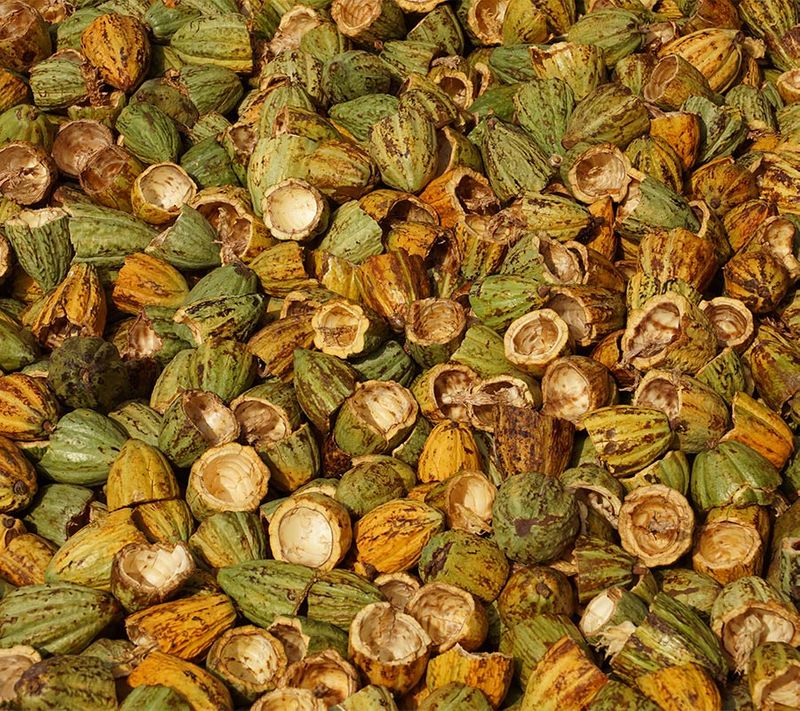 While it started as an initiative to bring the finest chocolates to Indian consumers and represent Indian chocolate across the globe, Chordia's Kocoatrait is now the world's first, and possibly only, zero-waste and completely sustainable chocolate. "Our inspiration for zero-waste started from the cocoa farm itself which by design is a zero-waste environment, and we wanted to extend this to the final product. We worked to ensure everything in our chocolate was sustainable."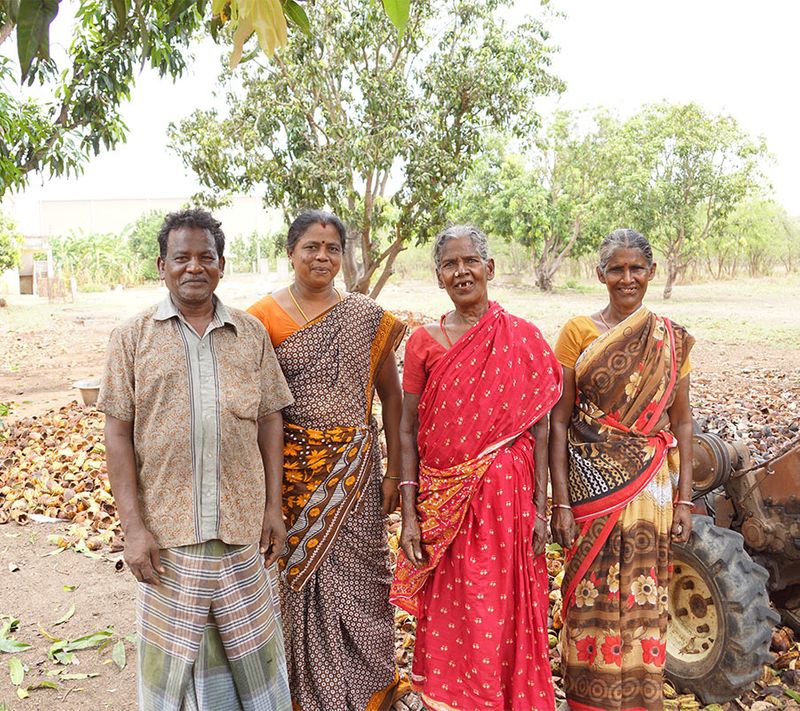 Since 2019, Kocoatrait has helped prevent 150 kg of single-use chocolate wrappers from polluting landfills by using up-cycled cocoa husk wrappers. They use energy-efficient screen printing technology and water-based inks instead of plastic ink. "Our printing is done at Vexcel Foundation which trains Indians with special needs, because inclusivity is a huge part of our work too," says Chordia.
Novel Indian flavours
What sets Chordia's chocolates apart are their flavours. Rose, coffee, tea, gajar halwa, boondi laddoo are just some of the many completely native Indian flavours and collections they offer. And why so, I am tempted to ask. "I did not want to make flavours that others had already excelled at. Plus, in the international market, regional flavours stand out and represent the diversity of India." Even though he does not retail outside India (it does not align with the company's sustainability goals), being a frontrunner and representative of true Indian flavours is a conscious choice he has made.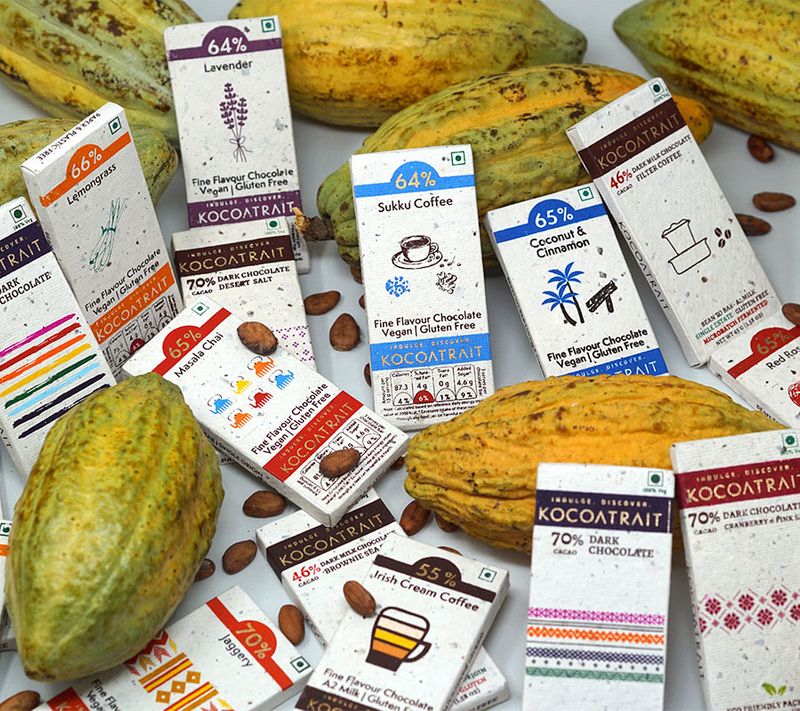 The flavours, all developed in-house by Poonam, attract a diverse set of audience — from corporates to businesspeople, individuals to institutions. His chocolate tastings and soirees meanwhile are quite popular with HNIs who want to bring novel experiences to their guests, and corporates who want to add fun to their conferences and meetings. "We do special experiences for our clients where they learn how to actually taste chocolate, appreciate the nuanced undertones, and also guess the flavours. It not just makes for a great event but also exposes them to the beautiful Indian cocoa and everything we can do with it," informs Chordia.
Cocoshala, the chocolate school
Chordia's first love, however, remains Cocoshala — his chocolate-making school, where he continues to train people from around the world. Since its inception in 2014, he has trained over 150 chocolate makers who have gone on to set up their own chocolate factories around the world. Some, like Paul & Mike in Kochi, have become internationally renowned, while others like Dehradun Chocolate Company in Dehradun and Bon Fiction in Rajahmundry continue to do great work locally.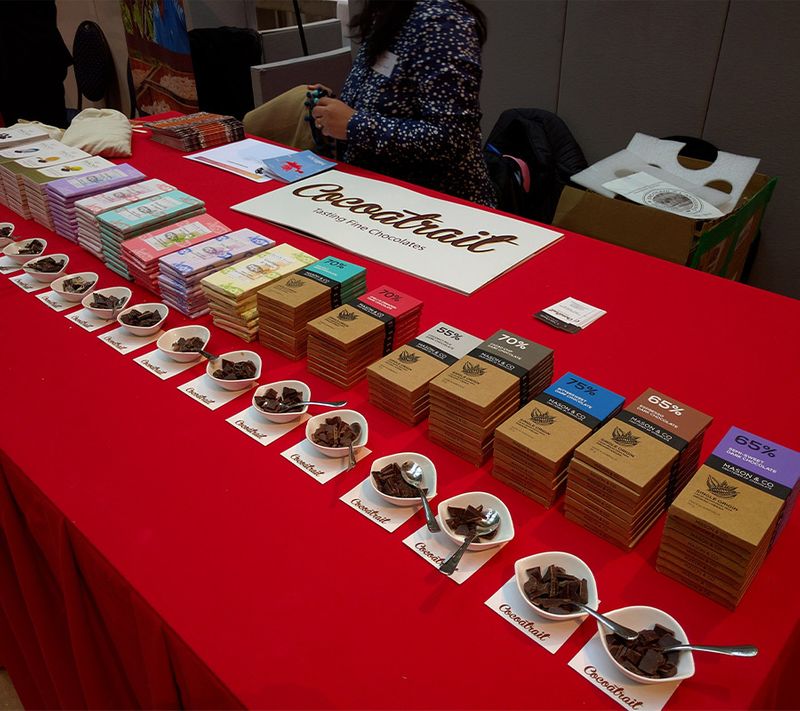 Under the same umbrella, Chordia also works closely with farmers to help improve their crops, the quality of cocoa produced and eventually the chocolate. "While the government is trying to increase the area under cultivation of cacao in India, our effort of helping farmers with cacao consulting and fermentation helps them increase their income and make good quality beans available to Indian bean-to-bar chocolate makers," shares Chordia. This, according to him, is a win-win situation for the Indian cacao and chocolate industry, ensuring many more chocolatiers will have access to fine flavour beans resulting in the finest Indian chocolate. And that, at the end of the day, is his goal. 
---
Photo: Kocoatrait