My late grandmother's garam masala recipe was a lesson in simplicity, comprising only four ingredients—black cardamom, cinnamon, cloves and black pepper. But her approach to making it would befit any royal khansama.
Memories of grandma-style garam masala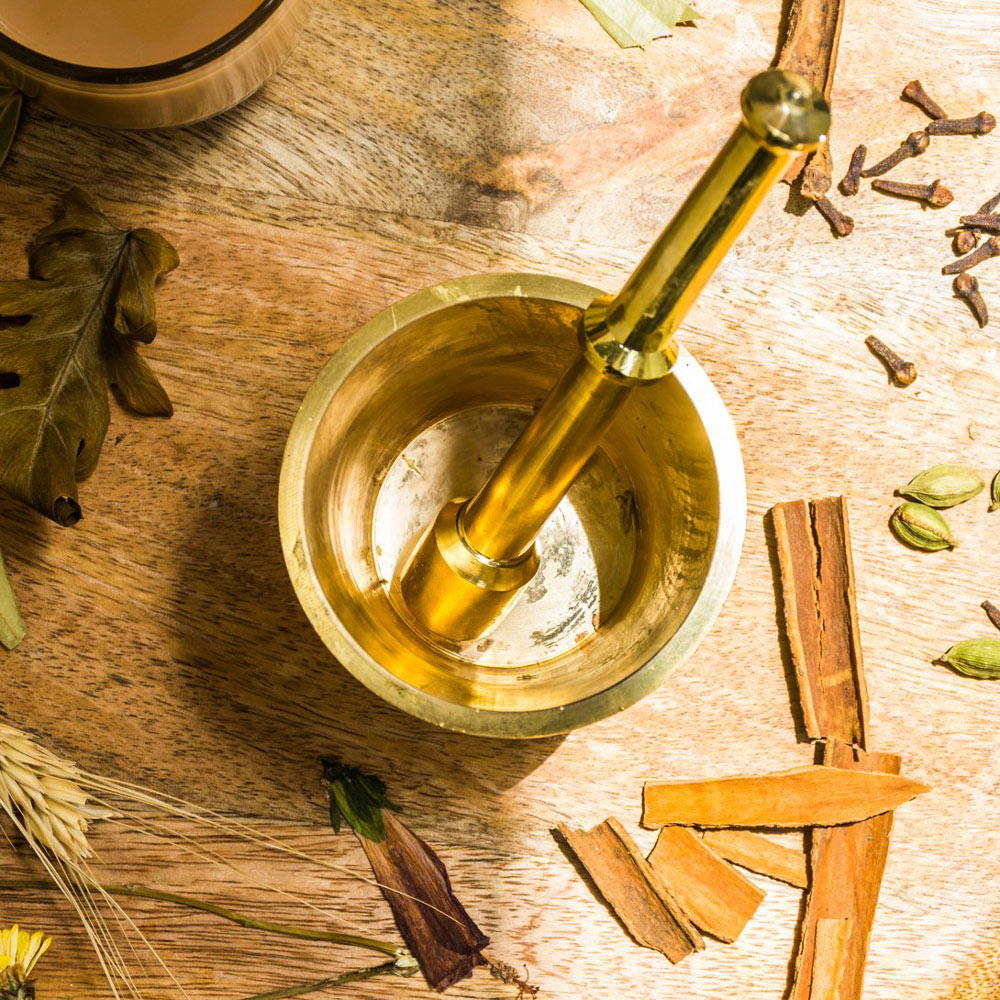 Ever so often, draped in a chiffon sari, seated in the backseat of the soft sky blue-hued Dodge wending its way through the warren of bylanes of Crawford market, she would make her way towards the dry fruit and spice merchant Ramanlal Vithaldas & Co Mewawala. She would pick up whole spices carefully measured out by the store's patriarch, who was clad in a crisp white starched dhoti kurta.
At home, the cook, discarding his daily chores, would lug out the hamam dasta, the mortar pestle made of solid brass, and pound the carefully proportioned spices into powder. She'd use just a pinch of the flavourful dust to season her food.
Decades later, when we switched to the electric grinder, she would mourn the lost taste of the hand-ground garam masala. By then, the heavy hamam dasta was long retired to the kabadi wala—a relic that no longer had space in a modern household. Or so we thought.
Say hello to natural cookware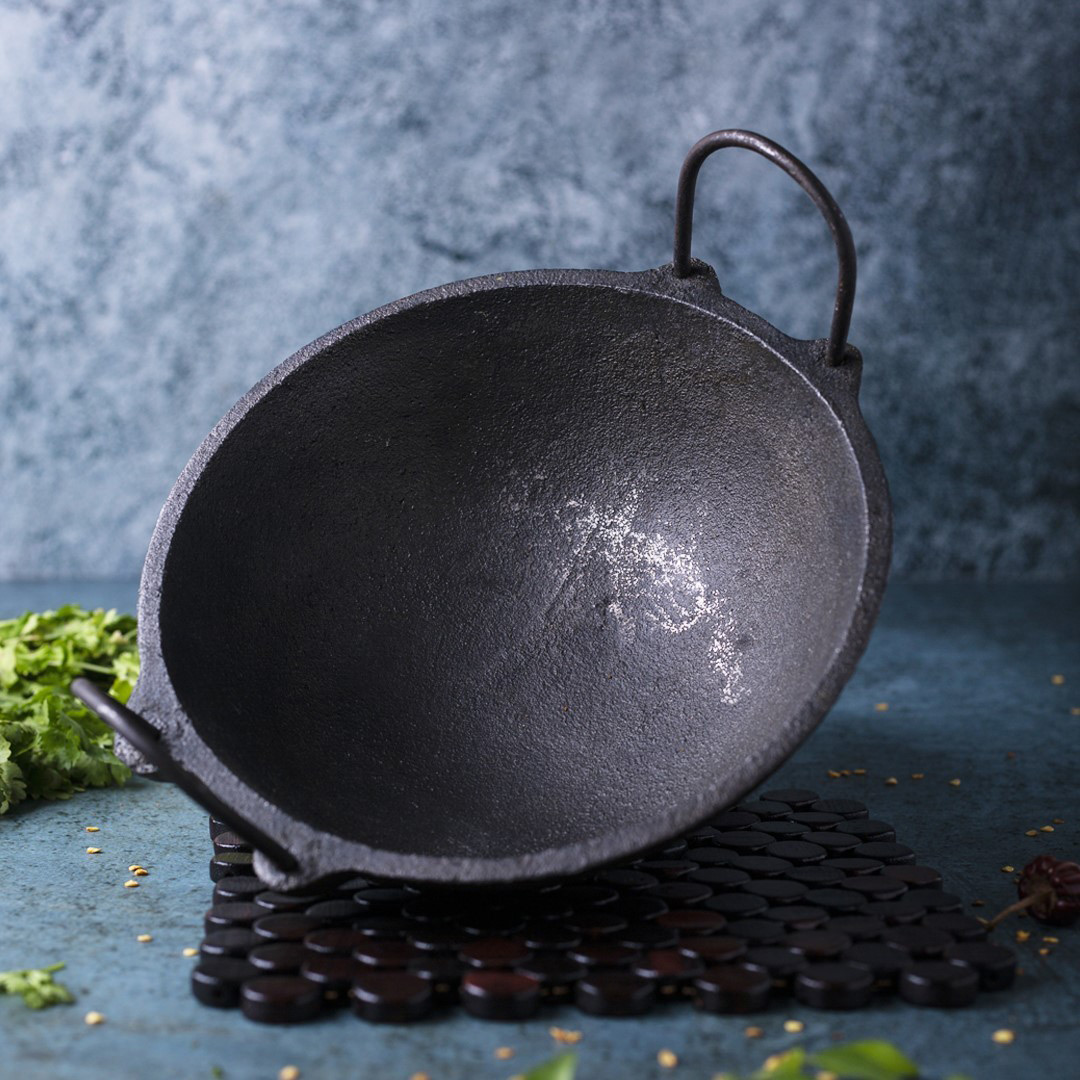 Madhumitha Udaykumar and Jagadeesh Kumar, the wife and husband duo are co-founders of natural cookware brand The Indus Valley. A kitchen misadventure of nuked pav bhaji in the office microwave prompted them to embark on a journey to make their kitchen safe.
"Natural materials are non-toxic and safe. They are generally neutral and do not react with the acid in food. Such kitchenware is free of allergy-causing agents. In fact, some materials like copper and clay kitchenware add to our overall health and immunity," they say.
Back to nature in small steps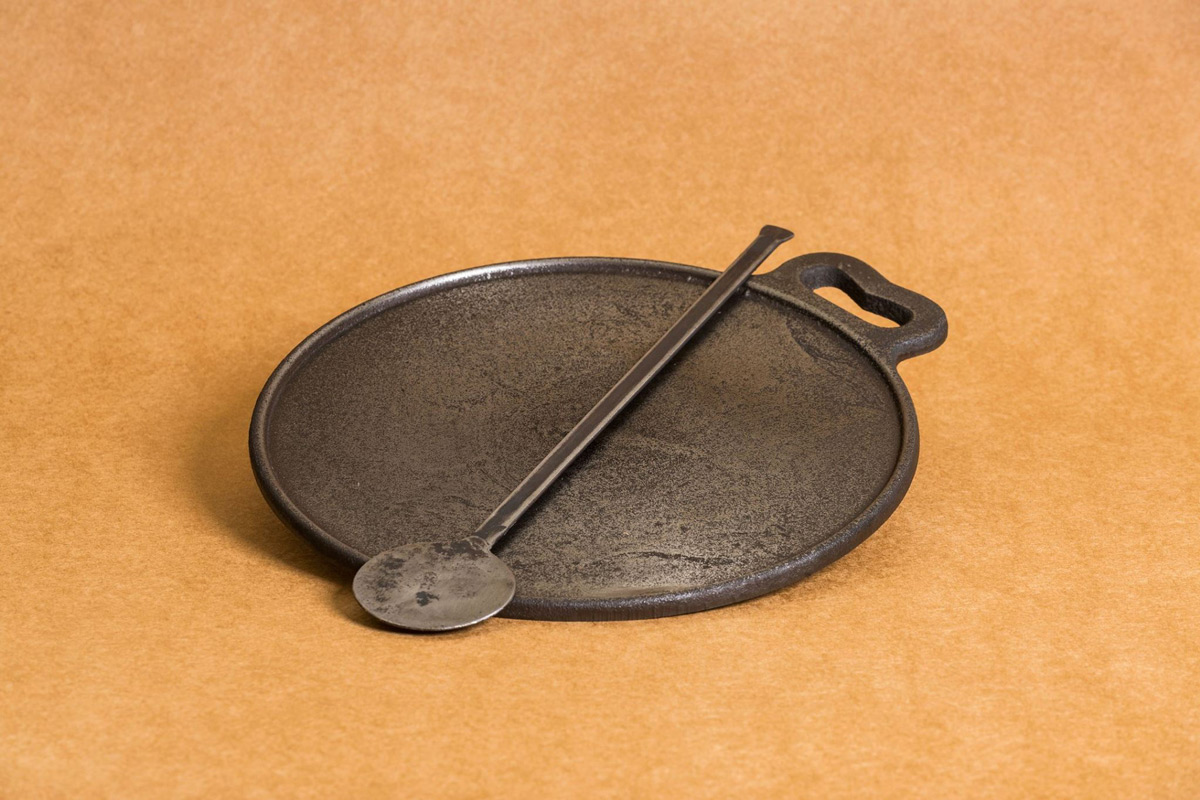 For a first-time customer who might be overwhelmed with the choice and hesitant to make a big change in their scullery, starting small is a big step. The Indus Valley's best sellers reflect this. The brand's neem cooking ladles, which are non-reactive, heat-resistant and anti-bacterial fly off the shelves. The transition to a natural kitchen is picking up.
Radhica Menon, behind Maahi, which apart from earth-friendly kitchenware also offers a range of organic consumables and home linen, says that there are some challenges. Some natural cookware isn't dishwasher friendly. The utensils can be on the heavier side, especially cast-iron pans. Items like clay pots are fragile. Some items are high maintenance and require space to store.
A win-win in many ways
But the underlying health benefits far outweigh these niggling inconveniences. "Cooking in cast iron vessels supplement your diet with iron, especially important for pregnant women and anaemic people. Also, cooking in iron, stone, clay or bronze vessels keeps food fresher for longer. Thanks to the even heat distribution, food cooks slowly and tastes better. It's a win-win of health and taste," says Menon.
There is a logical argument too for using traditional cookware, such as handis and pateelas with curved bases. Manjit Singh Gill, Corporate Chef, ITC Hotels, a strong proponent of the slow food movement, is also a follower of Vedic culinary traditions. He advocates the use of traditional cookware in the hotel's kitchens wherever possible.
"In a flat vessel, the food jumps about and requires much more fat, say at least three times more than that required in a curved pot, where the fat and the food slides to the centre and gets cooked slowly and evenly," says the chef, who gets custom-made utensils from select vendors across the country for the hotel chain. The difference is dramatic he says, once you make the switch to slow cooking in traditional vessels. "The food is tastier, more nutritious and easily digestible," says Chef Gill, "all these are linked, there is no shortcut. One needs to take a holistic view."
For the Teflon generation, accustomed to the conveniences of the microwave and two-minute noodles, the multiple health benefits of natural cookware is hard to comprehend, since results take time to manifest.
Traditional sneaking its way into modern dining
Archish Mathe is one of the founders of Zishta, a natural cookware brand that aims to reintroduce traditional wisdom to modern households. Zishta has a small but loyal following of over 15,000 customers. Like me, their patrons, while growing up, observed their grandmothers in the kitchen, and dreamt of recreating those cherished memories for their children.
"Specialty products like the tin (for making Rasam) and soapstone vessels have immense nostalgic value. Many customers love these products," says Mathe. Price points range from an affordable Rs 300 for clay pots to an expensive Rs 9,000 for kansa (bell metal).
AlsoRead2
Today the price-sensitive Indian customer has realised the value in investing in the traditional kitchen. And the range available in the market is extensive: traditional cookware, serve ware and storage containers are back on kitchen shelves.
Do those who switch over to the natural side ever want to move back to the world of Teflon? Rarely so. It's not only the flavour that gets them hooked, emphasises Mathe. "Earth-friendly kitchenware helps people connect to their roots."
The ABC of natural cookware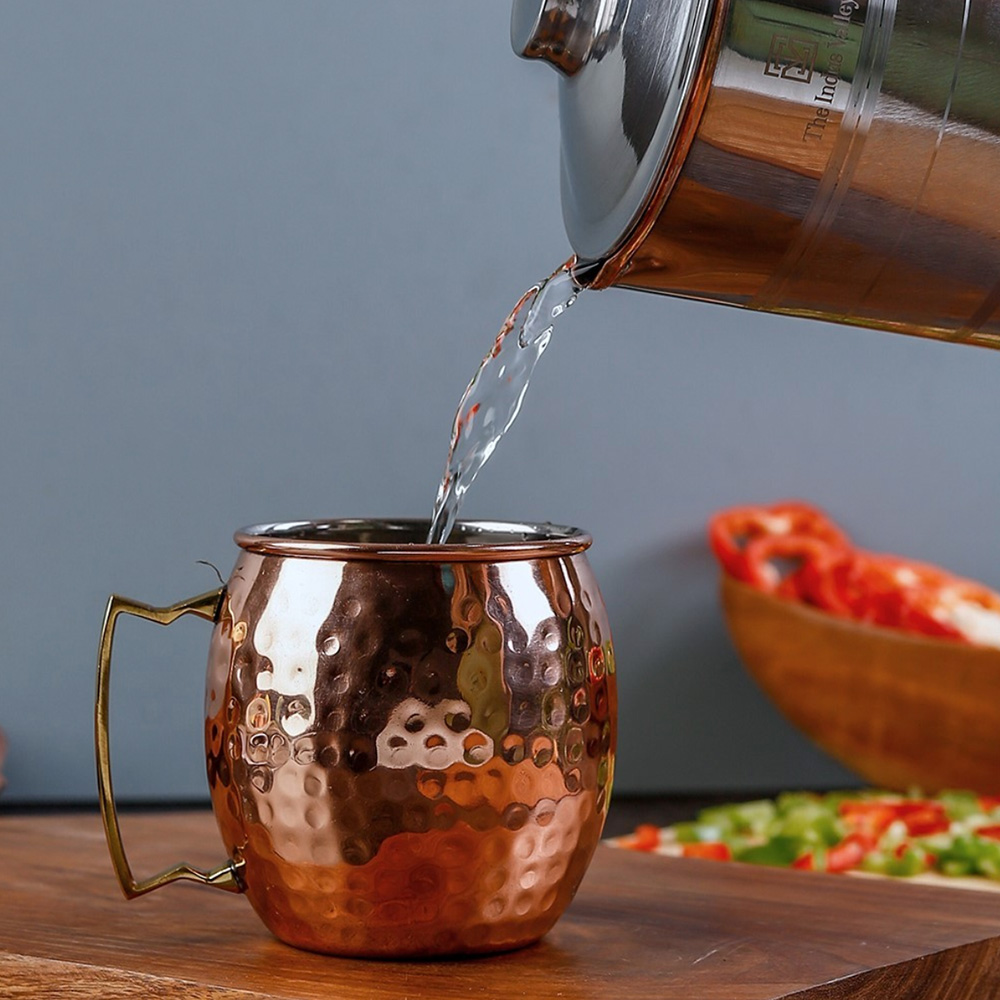 Flummoxed by the how-to? We take you through the A to Z of natural cookware. There are several do's and don'ts for those who want to take a plunge to natural cookware. We help you navigate the pitfalls.
To season or choose pre-seasoned: One challenge people face while buying natural cookware is the seasoning of the vessels. Metro dwellers may not have the time or the ability to go through the whole process.
For instance, to season a dosa pan, it is steeped in starch water (from cooked rice) for nearly four days. Then it is scrubbed and seasoned with oil on a stovetop, and post that goes through a rigorous dosa preparation test. Thus when in doubt, opt for a pre-seasoned vessel.
Choose metal cookware wisely: Aluminum should be avoided at all costs. If people are to use copper or brass pots for cooking, they need to choose vessels that have a tin-coating, a kadhai, that prevents food from reacting to the metal. Bronze utensils need to be chosen carefully as the poor quality ones leach arsenic and chromium.
Help cast iron vessels settle down: Clean cast-iron vessels with a mild soap solution. You need to make sure that the cast iron pans are not stored wet. After using them regularly for three months, they will hardly require any special care. When properly looked after, cast iron utensils can last for more than a generation.
Clay vessels need special care: You need to be careful with clay vessels, to prevent breakage. Do not use a soap bar or liquid detergent or any other chemical product as the porous clay vessel will absorb it. Instead, wash clay pots with lime water or baking soda.
Building a healthier kitchen
Meera Ramakrishnan, co-founder, Zishta, breaks down the kitchen essentials you need to move towards a healthier and more sustainable life:
One pure iron all-purpose tawa to make chapati, parathas, dosas, etc.

A cast-iron kadhai to cook vegetables

A clay cooking pot to prepare dal, gravies, sambar, etc.

A neem wood chopping board

At least two neem wood ladles

For coffee drinkers: A brass coffee set (the metal converts acidic coffee into alkaline)

A copper drinking water pot to consume water from copper every morning
Photo: Shutterstock