Banana bread, dalgona coffee, and comfort food dominated 2020. And experts predict, they will continue to dominate 2021 too. So, if you have not joined the cooking bandwagon, fearing the mess you will create in your kitchen, we have curated an easy guide of kitchen tools and gadgets to transform you from amateur to master chef effortlessly. A kitchen is indeed the heart of a home and needs well-deserved TLC. How you equip your kitchen, new or old, can make all the difference. Choosing the right gadgets is key, something that is functional, will be used regularly and not just stay in your cabinets. 
Here are 10 gadgets that will make your life in the kitchen easy.
1. Reusable Non-Stick Kneading Dough Mat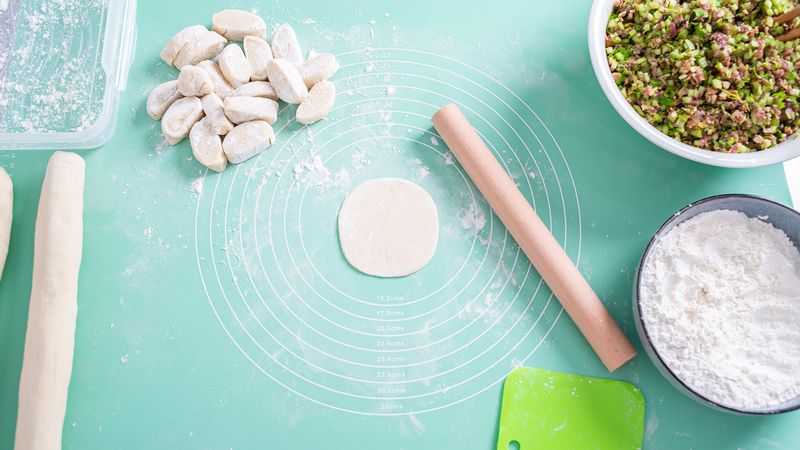 Gimmicky? Perhaps. But if you're chasing how to roll out perfectly round rotis, this silicon mat will get the job done. The measurements etched on the silicon base is also great for rolling out momo wrappers, you've been trying to wrap your head around. Silicon products are best known for their versatility in the world of baking, but it can be extremely useful in your kitchen as well. 
Price: Rs 349 on Amazon.
2. Smart Peeler
Can the humble peeler get any more efficient? Yes, if you attach a storage container to it. Whether its potatoes or cucumber, the peels of the veggie get accumulated in the attached container making cleaning-up a breeze. You no longer have to deal with a messy chopping board or a kitchen counter as you get your mise en place ready. It's an additional advantage that the sleek design makes it easy for storage.
Price: Rs 249 on Flipkart.
3. Faucet Jet Sprayer Attachment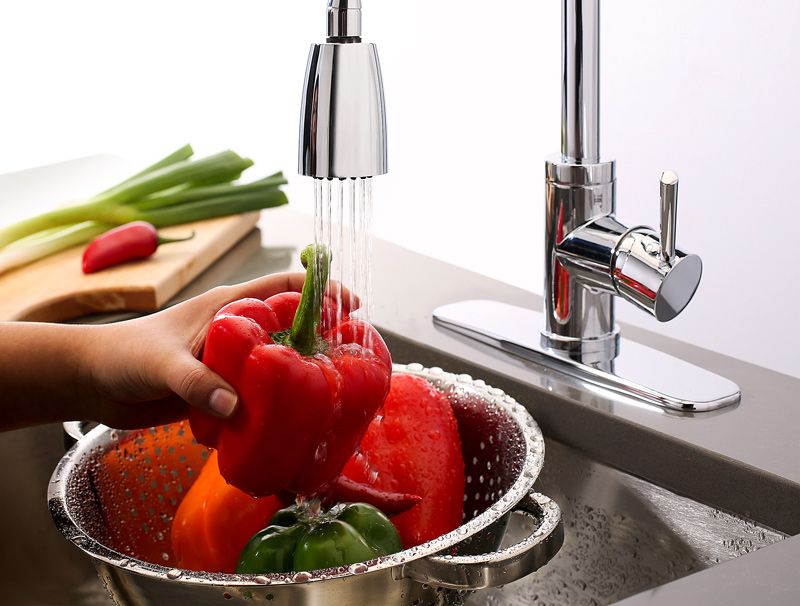 Let's be honest, we barely ever pay attention to taps and faucets in our kitchen sinks. But considering traditional Indian cooking style and the subsequent cleaning, it is a must! A sprayer or jet attachment can make cleaning those greasy spots on your pots, pans and plates much easier. The gushing water will loosen up dried up curry and even reach the touch corners of a baking tin. The sprayer will also make cleaning the sink easier.
Price: Rs 175 on Flipkart.
4. Milk Frother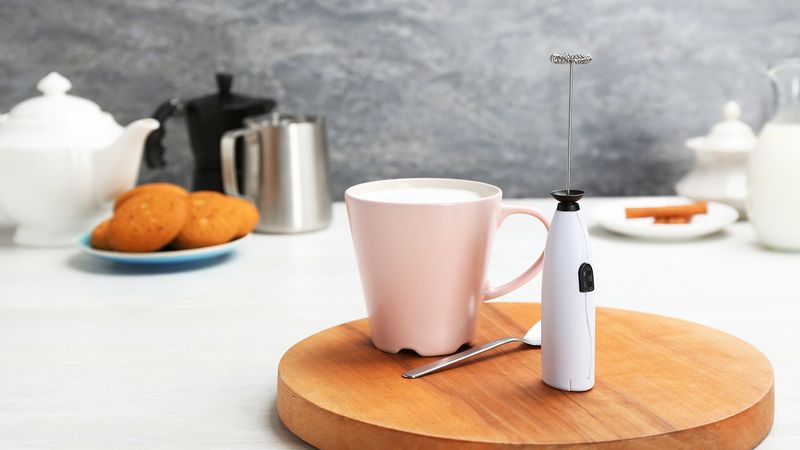 Any cappuccino lover will understand the disappointment of a cuppa joe missing that good layer of micro foamed milk. While your local coffee shop barista may be adept with your order, the same perfection is difficult to emulate at home. Enter: milk frother that can whip up froth for hot and cold milk and serve you cafe style cappuccino without costing a pretty penny. Lattes, cappuccinos, or Dalgona, give a creative twist to your coffee.
Price: Rs 999 on Flipkart.
5. Boil-over Safeguard
Have you ever cried over spilt milk? This isn't a philosophy conundrum, but literally, how many times have you moaned when you took your eye away from the pot of boiling milk only to have it spill over your kitchen counter? Countless, we're sure. So, here's how to keep those messy stovetop boil-overs away—a simple flower silicon lid cover that will prevent spillovers. The microwave-proof cover also works as a lid when you are frying stuff.
Price: Rs 500 on Amazon.
6. Partitioned Griddle Pan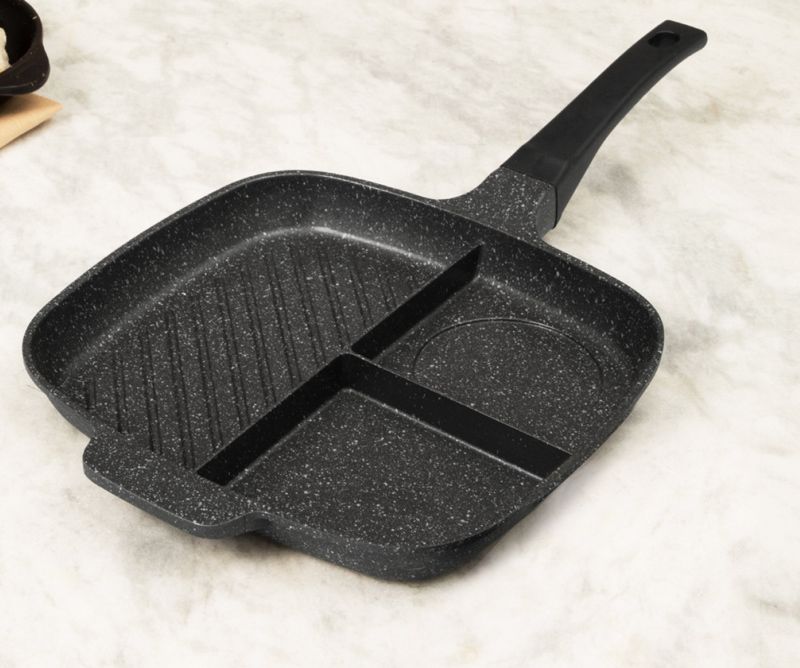 For those who love breakfast but are always running late, this partitioned griddle pan is a godsend. Fry your eggs, toast your bread and heat baked beans all in one go. And if you're really pressed for time, you can even eat out of the pan. And guess what, it reduces your dishwashing stress as well!
Price: Rs 1599 at Homecentre
7. Egg Timer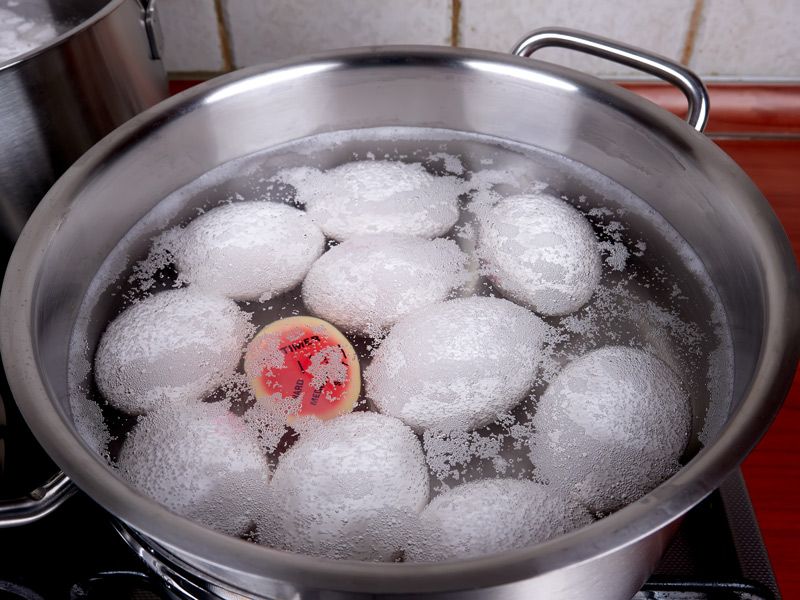 One might think perfectly boiling an egg is an easy affair that can be mastered even on a rushed morning, more often than not, you will end up with unappetising grey and chalky yolks. So, to end your egg woes, here is a colour-changing egg timer that will give you the perfect soft- and hard-boiled egg. The egg timer goes in the water along with the eggs and changes colour as the temperature of the water increases making sure the eggs get the perfect cook.
Price: Rs 220 on Flipkart.
8. Electric Yogurt Maker
 
Indian cuisine is incomplete without the mention of dahi. Used in curries, snacks and even as marinades, homemade dahi can perk up any dish Our mothers and grandmothers swear by their ceramic pots for yogurt making, but if you're feeling unsure of how it's going to turn out, give this electric yogurt maker a try. It takes approximately 8-9 hours for a batch of yogurt to set. 
Price: Rs 647 on Amazon.
9. Sous Vide Machine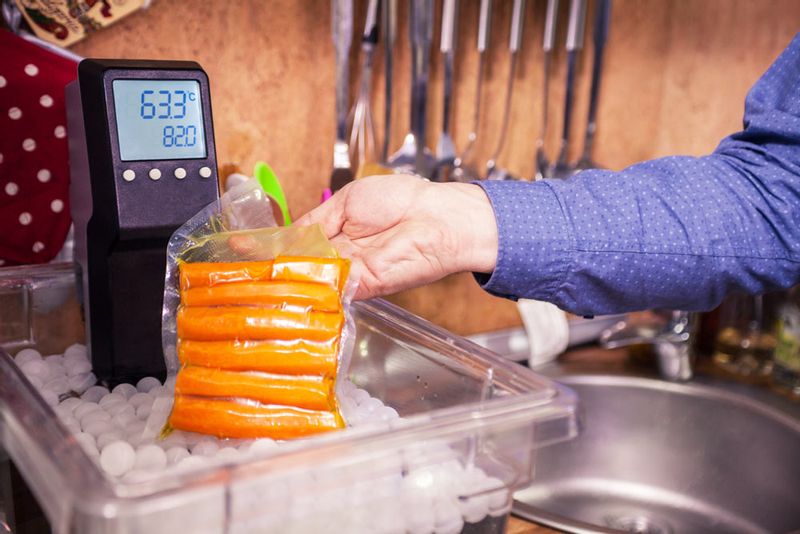 This is an expensive purchase, but if you're a home cook looking to broaden your culinary horizons, a sous vide machine should be on your must-have list. This portable kit comes with a protective travel and storage case. The machine achieves a maximum temperature of 100°C with temperature stability of ±0.1°F (0.06°C). The one-speed pump comes with an adjustable slider and the maximum pressure flow is 12 litre per minute.
Price on request at Chenab Impex.
10. Mini Heat-Sealing Machine
With so many half-eaten packets of biscuits and snacks, there will never be enough jars to contain them. This nifty heat-sealing tool will allow you to close the packets till your next snacking session, all while making sure the treats remain airtight and fresh. You have a range of adorable pastel shades to choose from.
Price: Rs 299 on Amazon
---
Photo: Shutterstock