If you've lived in Mumbai, you'll know that Irani cafés hold a special place its cultural landscape. I was café hopping on a personal mission when I stumbled upon a cheerful bond shared between the quaint old cafes and the city's biker gangs.
The Discovery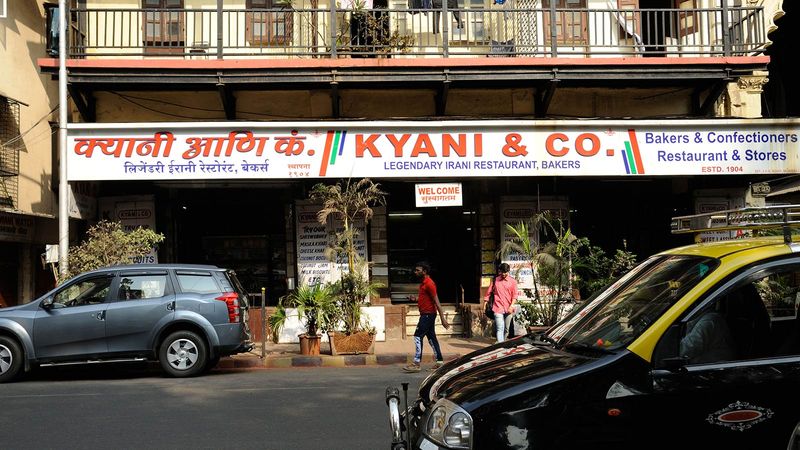 I strolled into Kyani & Co at Fountain in South Mumbai for an early Iranian breakfast at 8:00 AM on a Sunday morning. I spotted a posse of six bullet bikers who entered the café with casual familiarity, greeting the owner with hi-fives. I watched them chow down Bun Maska and Chai. When I overheard them talk of the next Irani café they were headed to, my interest was piqued. Soon, another group of super bikers walked in. Men as old as 20 and as young as 75! Indeed there was some special connection here.
Passion on Wheels
Dipen Loomba, an entrepreneur and biker who was part of Mumbai bike gangs a couple of decades ago, recalls how their Bullet and Avenger biker groups would hit the roads before sunrise and Irani cafes won most of the votes for a breakfast pit stop. In part because these were the only places that opened their doors in the wee hours. Perhaps the convenience evolved into a habit, snowballing into a trend. Mumbai biker Behzad Gazder adds that most Parsi bikers prefer the Irani cafes post-ride.
There are two sets of bikers in the city today. Those that prefer taking shorter trips within the city, to ride the roads and build communities. The other prefers longer voyages, taken for the love of travel, thrill and speed. Such groups often ride out of town, discovering great places to eat and experience along the way.
"From Ahura on NH8 to places like Café Mondegar, Café Madras and even Datta Vada Pav, you'll find bikers stopping here for their warm hospitality and authentic delicacies," says Argho Mukherji, co-founder and managing partner at Iron Wheels Bullet Club. He agrees that every biker in Mumbai and Pune has unforgettable memories of Irani Cafes. Mukherji owns three bikes and the 40-member Iron Wheels gang loves to head to Irani addas for a celebratory chai after charity rides. 
Café Stories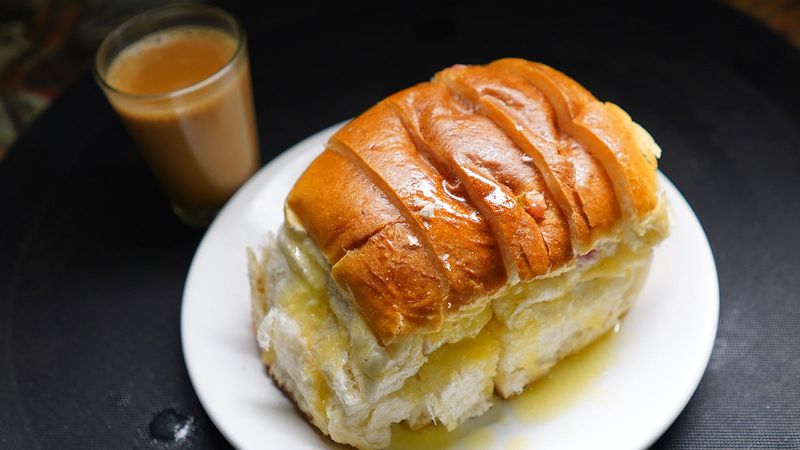 We stopped at Good Luck Café in Mumbai's Bandra, known for their keema pav, to explore this special relationship further. Many connoisseurs from the city and beyond visit this cafe, including bikers who stop here for Sunday brekkie. "Not huge gangs, but yes, they do come by on weekends," the manager tells us. Adi Mazkoori, of the century-old landmark Café Excelsior in Mumbai's Fort, shares a similar sentiment. He says that biker gangs do walk in but now not as regularly as the families and office-goers who munch on chicken rolls and mutton cutlets.
Vroom to the outskirts and you find Parsi da Dhaba, a pit stop for bikers travelling on the busy NH8 at Nariman Nagar in Talasari Taluka. On weekends and public holidays, they are booked in advance with special tables reserved for their patrons on wheels. Parsi da Dhaba has served groups ranging from 10 to 500 bikers, of which nearly 30 per cent are women. The bikers stop here on their journeys from as far as Ahmedabad, Goa, Surat, Pune, Delhi, and even Jammu! The dhaba even makes special arrangements for the travelling bikers, putting out charpoys for them to rest before continuing their journey.
"This is a usual sight at our dhaba. Last week we had 150 KTM bikers and we customised meals for our biker patrons," says Vipin Yadav, senior manager at Parsi da Dhaba. Traditional dishes like Baruch akuri, keema, salli doodh, salli boti and Parsi omelette are some of the most popular items on the menu. "We make sure we serve authentic food in a comfortable ambience. Bikers just happen to find their joy in the food and location," adds Yadav.
"For us bikers, the journey is as important as the destination," notes Mukherji agrees. "Refuelling ourselves with their unique food makes the cafes a memorable part of our ride," he adds. In the end, it is the simplicity and appeal of these quaint old cafes that makes them a clear winner.
---
Photo: Shutterstock