Does the thought of cooking a Christmas-special meal stress you out? Fret not! You're about to scroll through a list of restaurants and cloud kitchens in Mumbai that are offering lavish meals for Christmas Eve and Christmas Day to ensure you have an unforgettable holiday meal without the stress. 
Dine out with your entire family or book a romantic date for two at some of the finest establishments in Mumbai. 
1. The Fatty Bao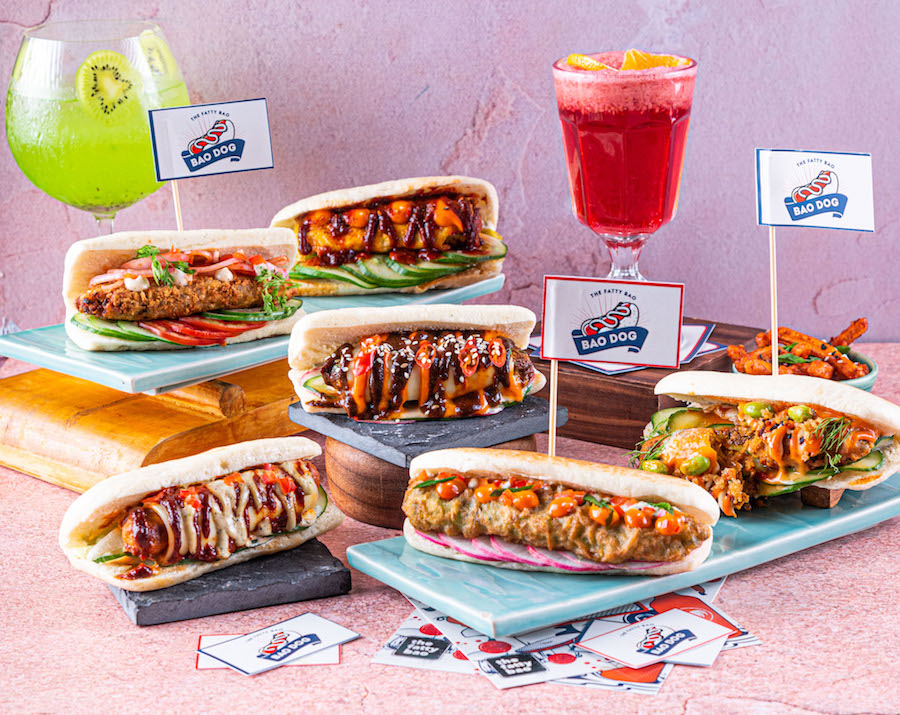 A delicious Christmas crossover awaits you at The Fatty Bao. For the festive season, they've introduced a special bao dog menu. Combining south-east Asian and American cuisines, the bao dog is The Fatty Bao's unique take on America's favourite street eat, the hot dog. Sriracha pork dog, spicy Korean chicken dog, and dancing shrimp dog are a few of the interesting combinations you can try here. These bao dogs can be complemented with their range of Christmas-inspired cocktails.  
Where: The Fatty Bao in Andheri (G1,108, Ground Floor, Morya Classic, Opp. Infinity Mall, Off New Link Road, Andheri Lokhandwala, Andheri West, Mumbai ) and Bandra (Summerville, Junction of 14th & 33rd, Linking Road, Bandra West, Mumbai) 
Dates: Until Jan 9, 2022 
2. Silly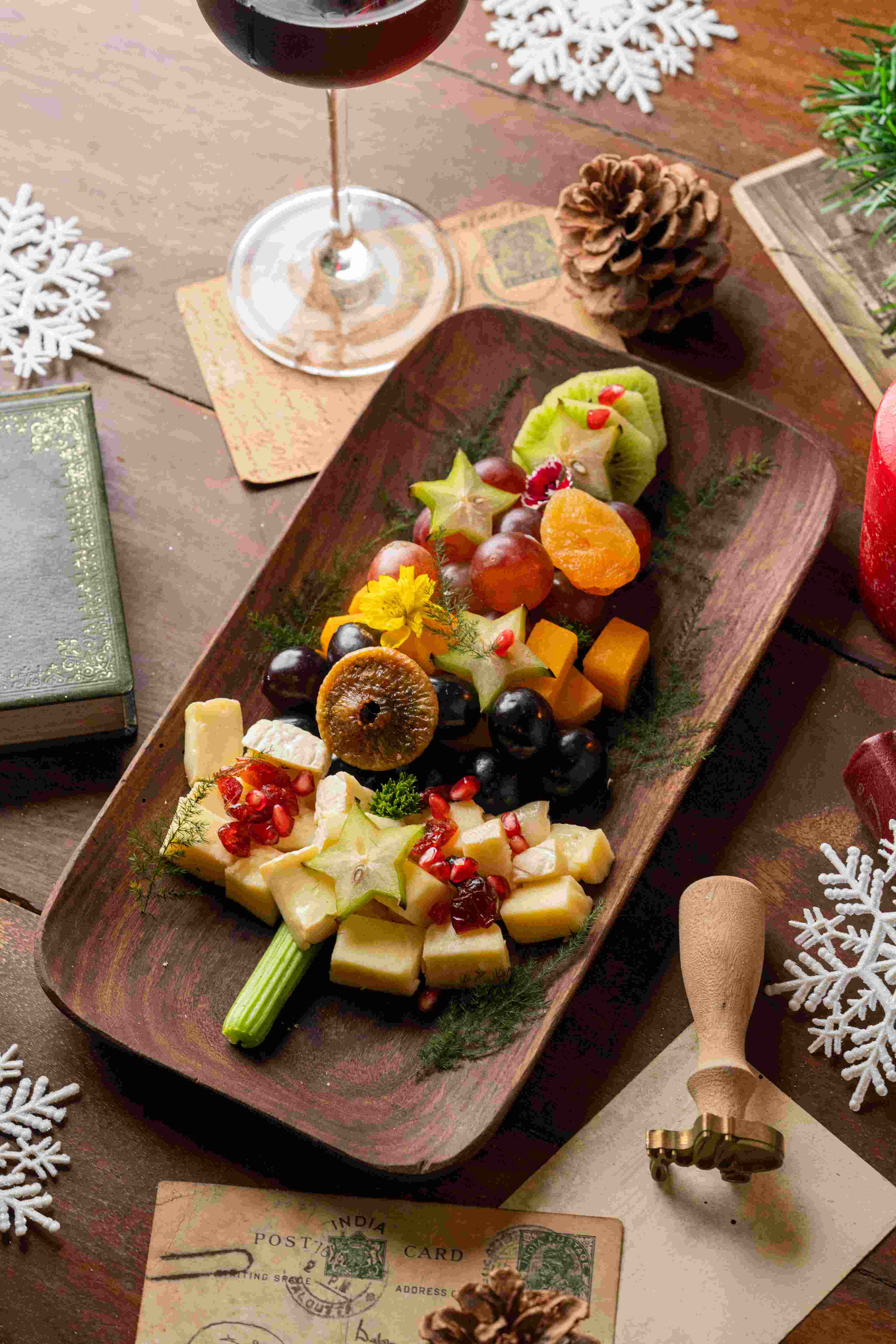 Silly brings to Mumbai some European Christmas feels with its beautiful Royal Christmas Garden setup. The restaurant also has introduced a Santa mailbox, where customers can note down a 'silly' wish and it will be fulfilled by March 2022. Alongside the amazing décor is a festive menu consisting of lemon chilli prawns on guacamole, Christmas cheeseboard with crackers, pull-apart garlic bread shaped like a tree, house plum cake, and more. They also have a Christmas cocktail menu with tipples like dreamy vacation, Santa's dream cloud, and silly sour.  
Where: Silly, 759, 5th Lane, Opp. Union Bank ATM, Khar West, Mumbai-400052 
Dates: Until December 31, 2021 
3. Stacks and Racks and The Red Turtle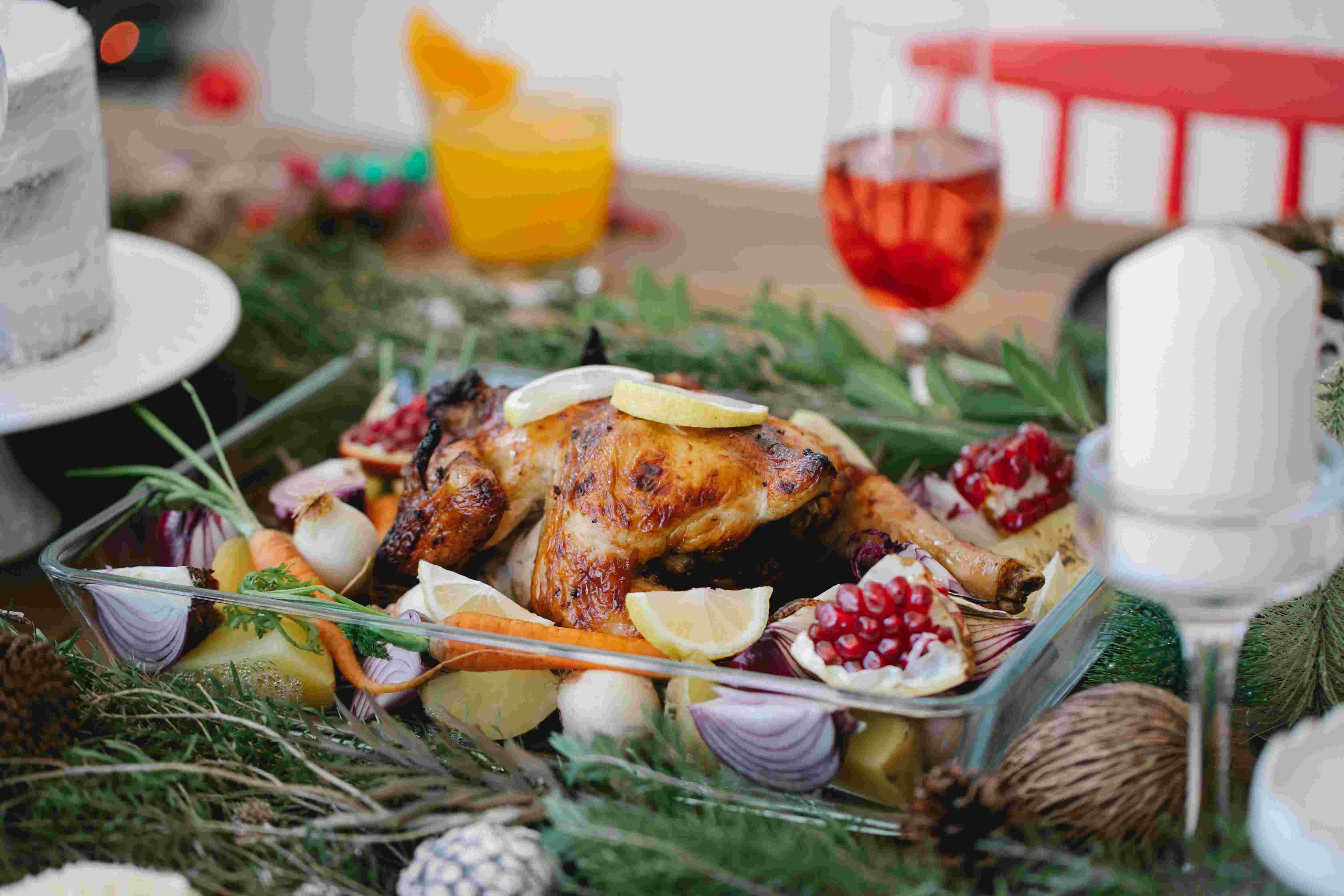 Malad-based Stacks and Racks and The Red Turtle are offering an irresistible dining experience with their Christmas menu that combines the best of both restaurants. Think roast turkey, roast suckling, beef Wellington, crispy duck rolls, Sichuan crab with sweet mantao buns, lobster in butter garlic sauce, and more such delectable dishes.  
Where: Link Road, Opp Toyota Showroom, Malad West, near Goregaon Sports Club, Malad (west) Mumbai 400064 
Dates: December 24, 2021, to January 3, 2022 
4. Taftoon Bar and Kitchen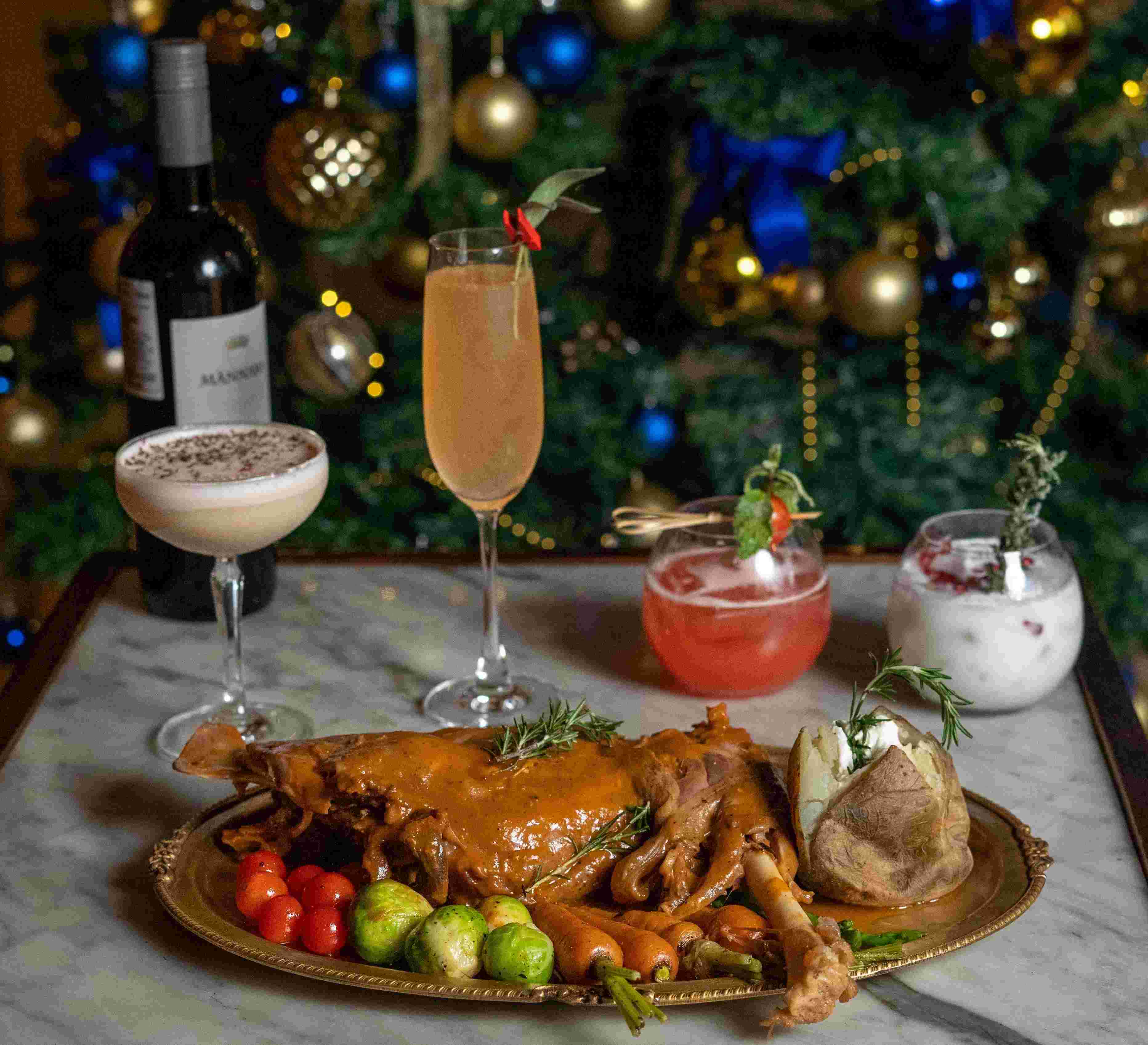 Ditch the usual roast chicken and turkey for Taftoon Bar and Kitchen's festive special offerings – a Christmas raan, mulled wine, and a range of exciting cocktails curated by their head bartender Casilda Misquitta. The Christmas raan is a whole leg of lamb that is seasoned with herbs and slow-cooked in red wine and stock. It is served with a side of exotic veggies, jacket potatoes, mutton yakhni rice, and Kashmiri girda.  
Where: Bandra Kurla Complex, Bandra East Naman center, opp. Dena Bank, G Block BKC, Mumbai, Maharashtra 400051 
Dates: Until January 2, 2021
5. Social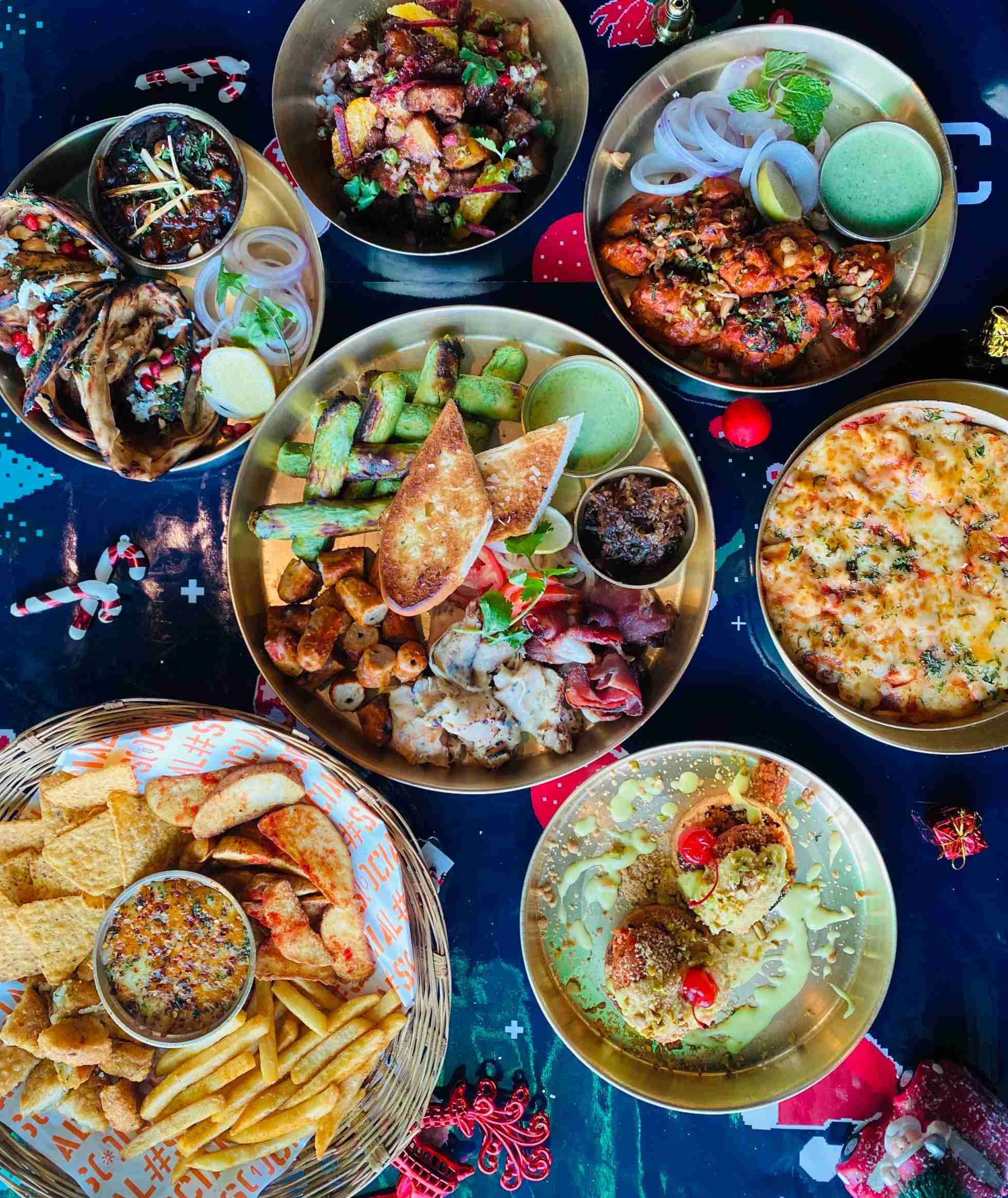 Social puts its own twist on Christmas meals via the creativity of its chef and bar team. Binge your heart away on delicious eats like the Social slay pasta bake, Christmas tikka, Christmas couch potato platter, and a dessert called carrot on carrot – a combination of gajar ka halwa and carrot cake with some smoked custard. You can wash these down with cocktails like the clause-mo-politan, tiramisu santatini, or jingle tingle. What completes the experience is the sustainable holiday décor by Tyrell Valladares of MetalHead Studio.  
Where: All Social outlets in Mumbai 
Dates: Ends December 25, 2021 
6. Café Panama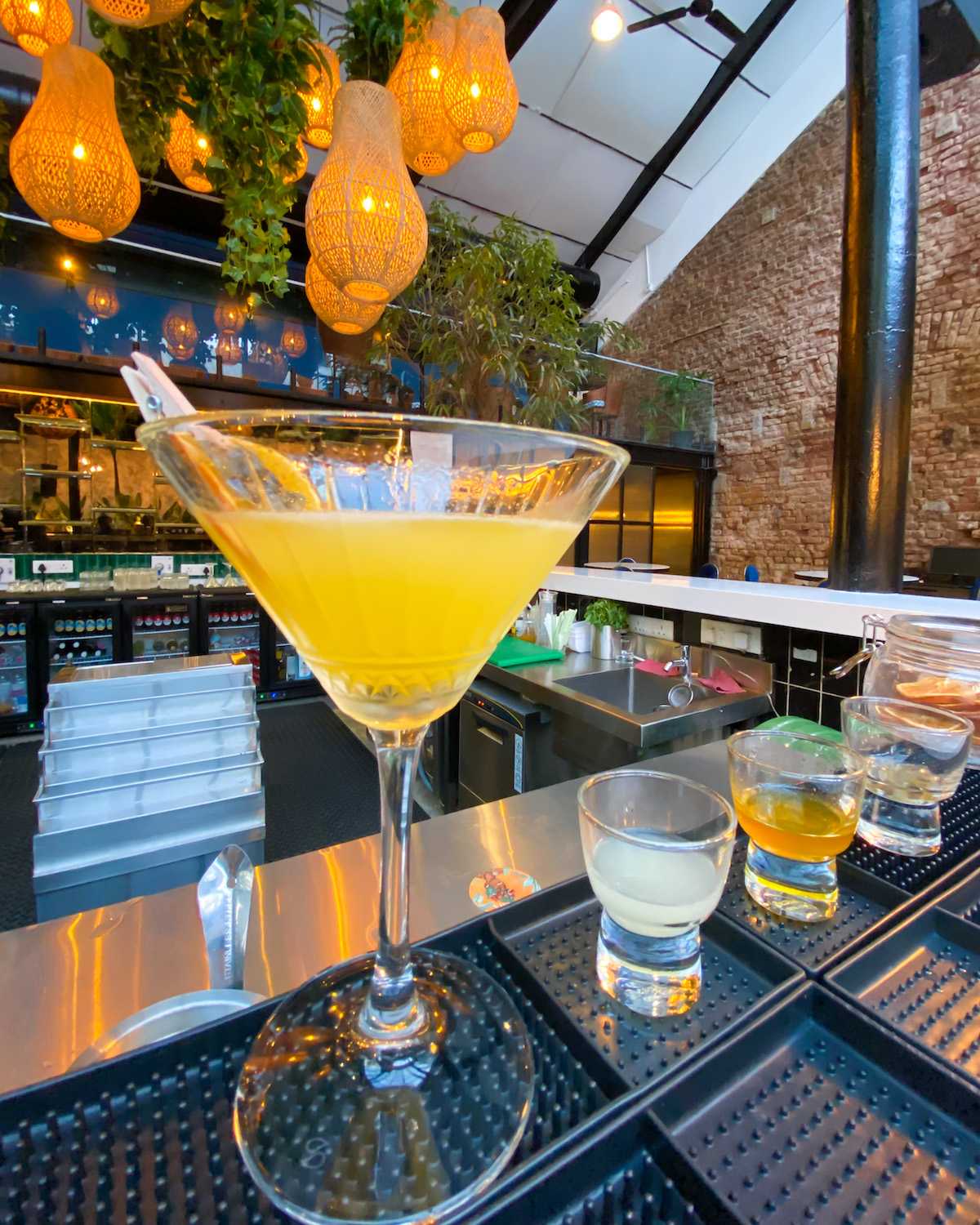 Feast like the Latin Americans do at Café Panama's Christmas Day brunch while you groove to live music. Grazing tables and holiday specials from Latin America like quinoa and corn chowder with lemon chilli dressing and rum pineapple braised pork belly are a part of their festive menu. And since no Latino Christmas can be complete without cocktails, you can sip on Café Panama's signature concoctions, including, Panama, sandia margarita, el pastor margarita, and pisco sour.  
Where: Cafe Panama, Todi-Mathurdas Mills Compound, N.M Joshi Marg, Lower Parel Mumbai 400013 
Dates: December 25-26, 2021 
7. Lotus Café, JW Marriott Juhu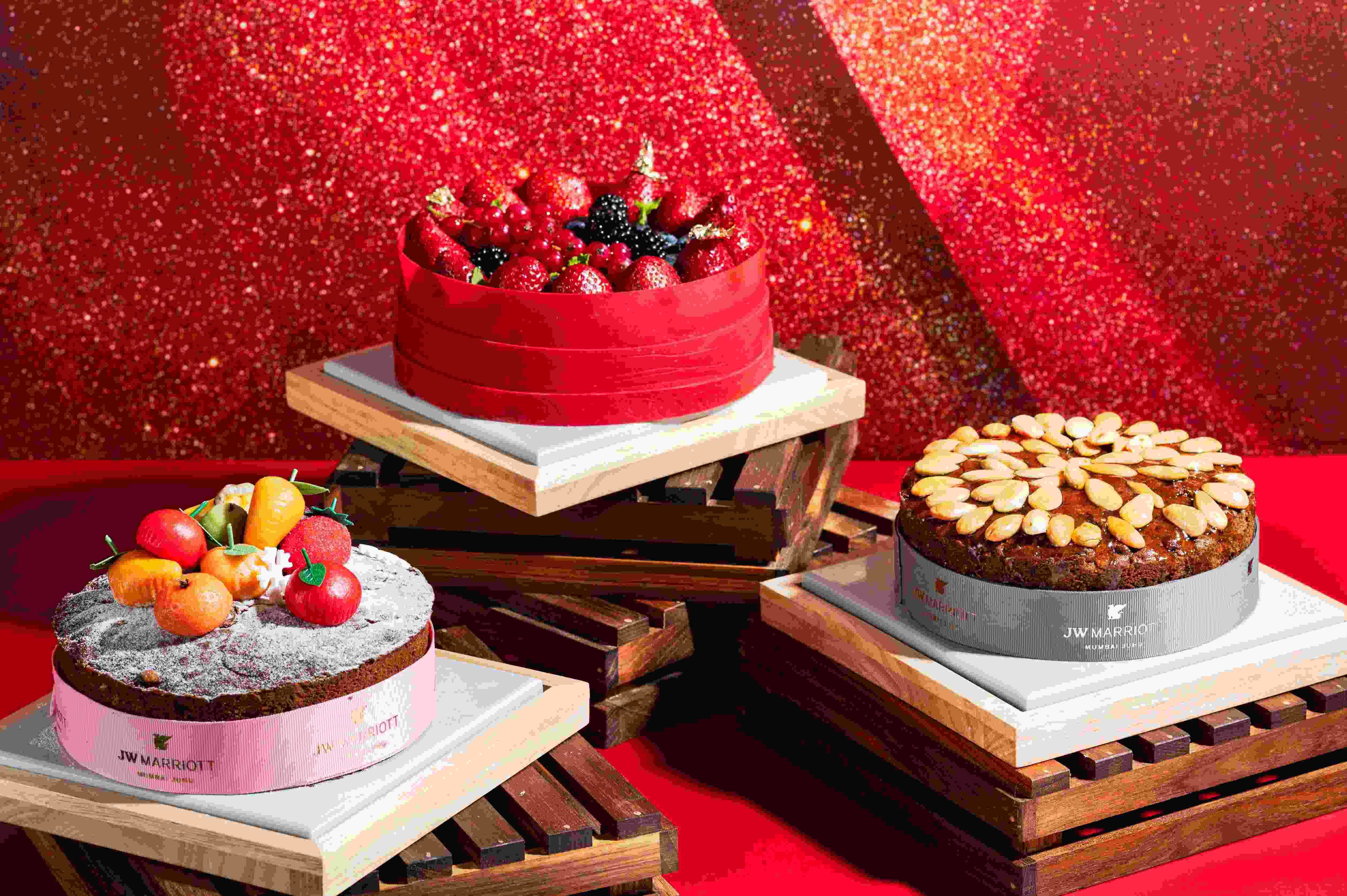 Make the most of the holiday season with a Christmas Eve dinner or a Christmas day brunch at the Lotus Café at JW Marriott, Juhu. Chef Abhishek Basu and his team are geared up to serve a gourmet fare like no other. Think roast chicken with potato dauphinoise, roasted butterball turkey, honey-glazed ham with cranberry sauce, and beet cutlets. For desserts, they have plum pudding, plum cake, gingerbread, and flavoured yule logs.  
Where: Juhu Road, Juhu Tara, Juhu, Mumbai, Maharashtra 400049 
Dates: December 24-25, 2021 
8. St Regis Mumbai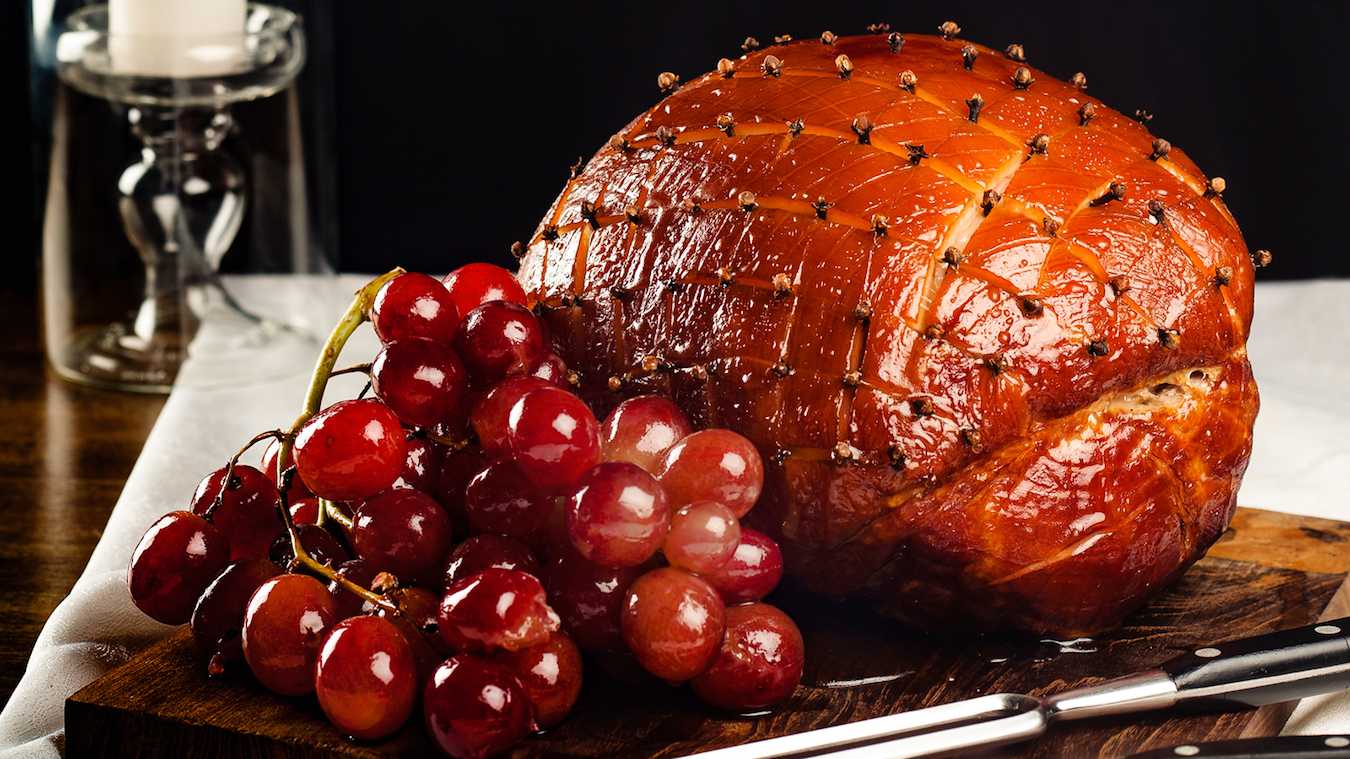 Home to a few of Mumbai's finest establishments, St Regis Mumbai is all set to celebrate the season of joy in high spirits with you. You can dig into an indulgent Christmas Eve dinner at the Seven Kitchens or at The Sahib Room & Kipling Bar, or make reservations for a memorable Christmas brunch at Sette Mara, which is one of their latest launches.  
Where: 462, Senapati Bapat Marg, Lower Parel, Mumbai, Maharashtra 400013 
Dates: December 24-25, 2021 
9. JW Café, JW Marriott Mumbai Sahar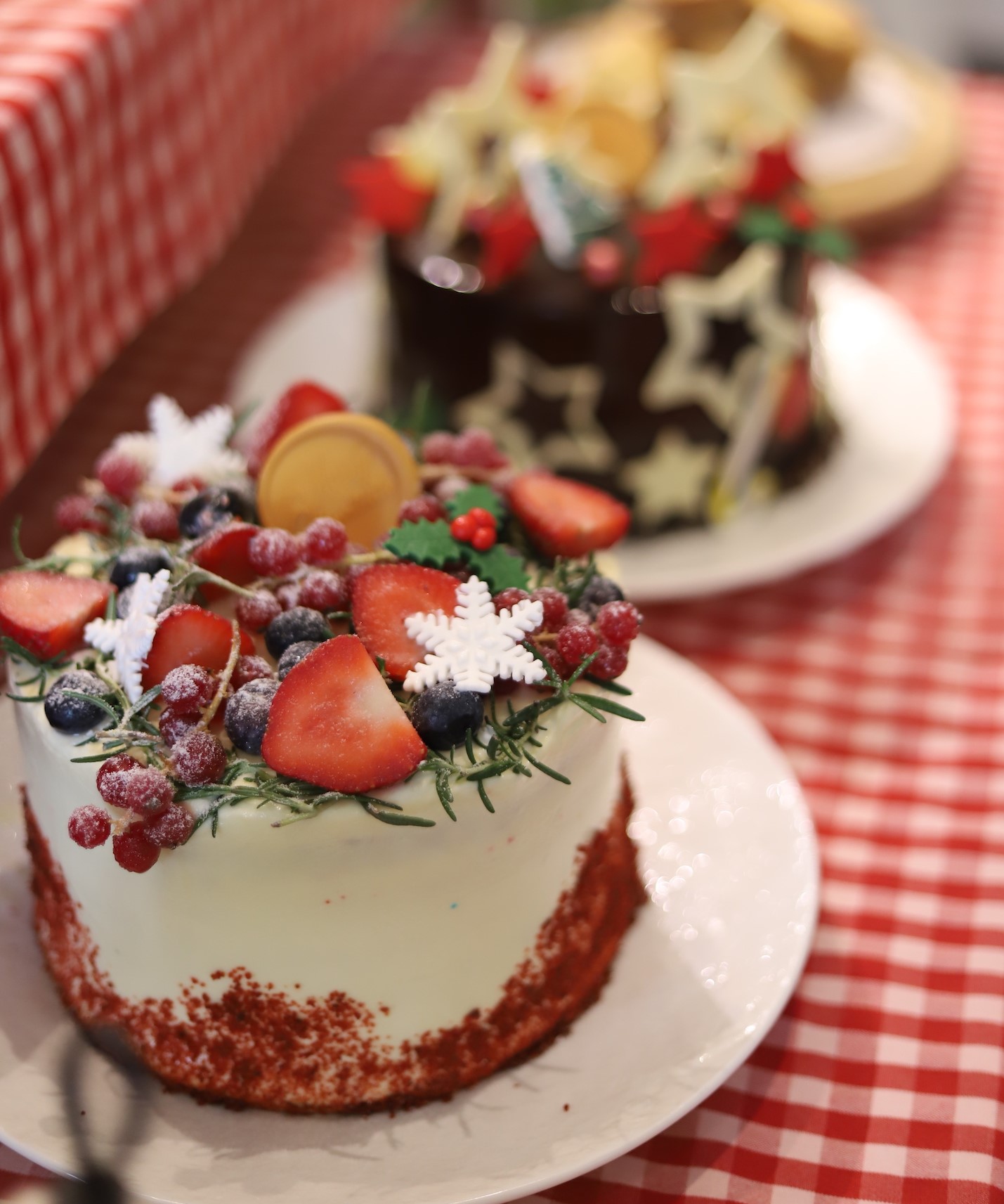 Ring in the holiday weekend with a traditional Christmas Eve dinner or opt for a laid-back Christmas Day brunch at the JW Café located in JW Marriott Mumbai Sahar. Here, you'll be treated to a lavish spread of Asian and European delicacies including char sui roast pork, Korean seafood pancake, and sage butter roasted turkey with cranberry sauce.  
Where: Chhatrapati Shivaji Maharaj International Airport, IA Project Rd, Andheri, Maharashtra 400099 
Dates: December 24-25, 2021 
10. Café 24, Della Resorts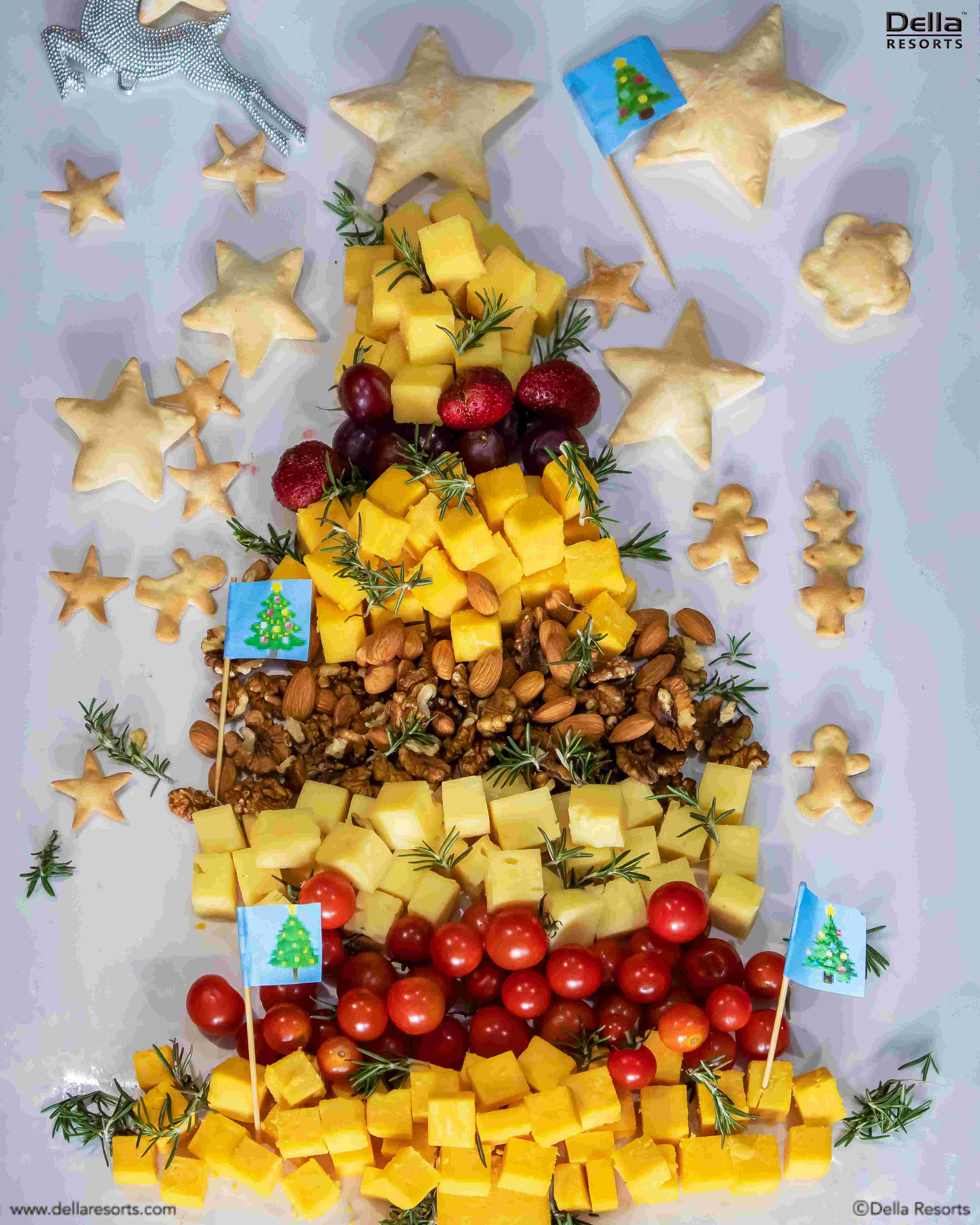 Not exactly in the city, but located in Mumbai's favourite long drive destination, Lonavala, Café 24 is hosting a boozy Christmas brunch so you kick off the holiday in a jolly way. On offer are quintessential Christmas bakes like plum cake, yule logs and ginger cookies, and a multi-cuisine appetiser and main course spread including Mediterranean, Italian and Indian dishes.  
Where: Plot No. 129, Kunegaon, Lonavla, Maharashtra 410401 
Dates: December 25, 2021 
11. Saltt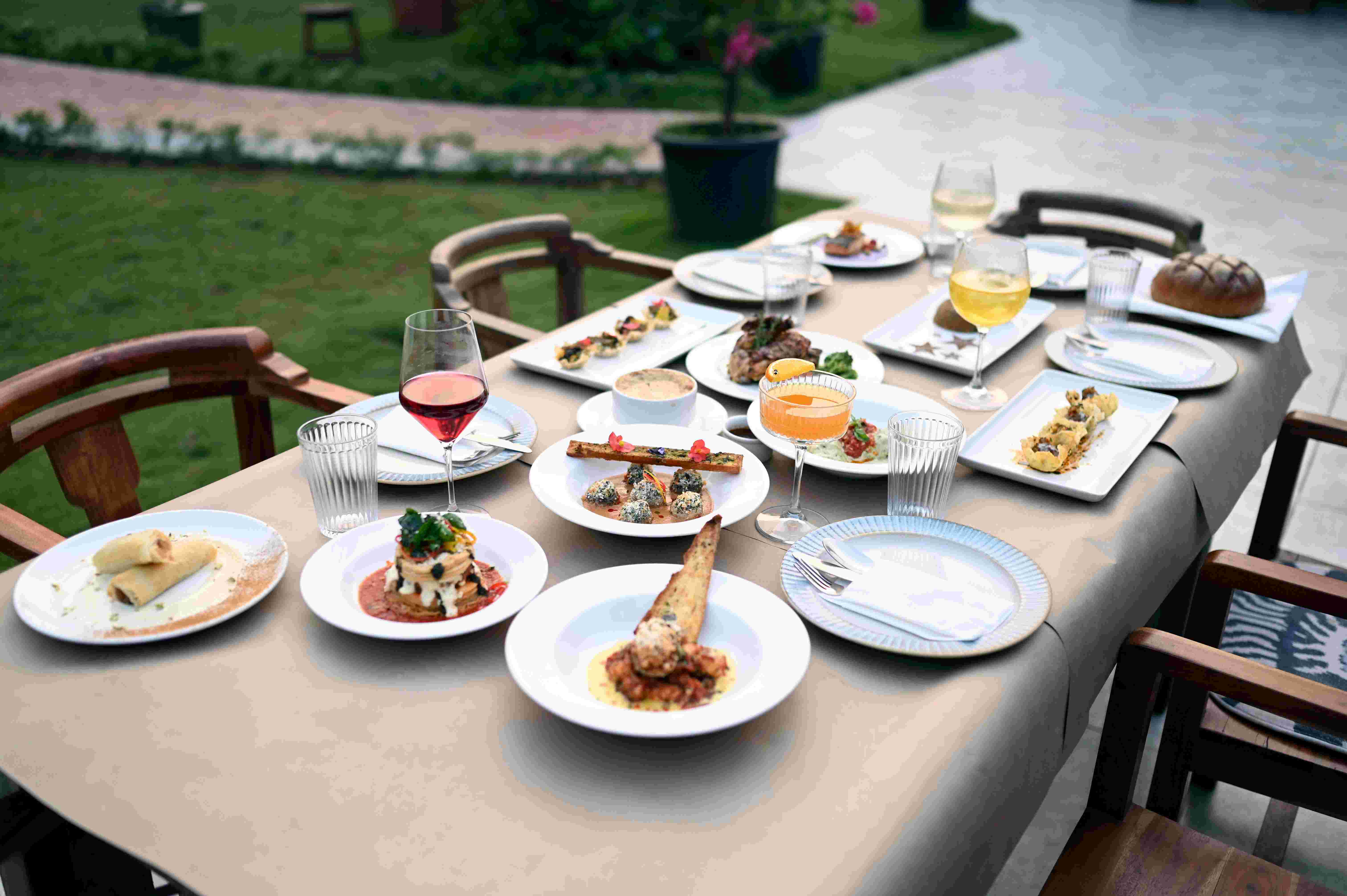 Another one, a few hours away from the city, Saltt in Karjat is perfect if you're craving a quick getaway and fun dinner. Honey-bourbon roast chicken, baked eggplant parmesan in vol au vent, Christmas pudding with rum sauce and classic apple strudel, cake crumbs with crème anglaise, and many such mouth-watering dishes await you at the property. And while you're there, you can even shop for a bottle (or more) of vintage wines, contemporary garments, and explore their vintage car area.  
Where: Saltt, Oleander Farms Pvt Ltd, Karjat chowk road, Vavarle village Karjat, Khalapur, Maharashtra - 410206. 
Dates: Until December 25, 2021
12. Sorrentina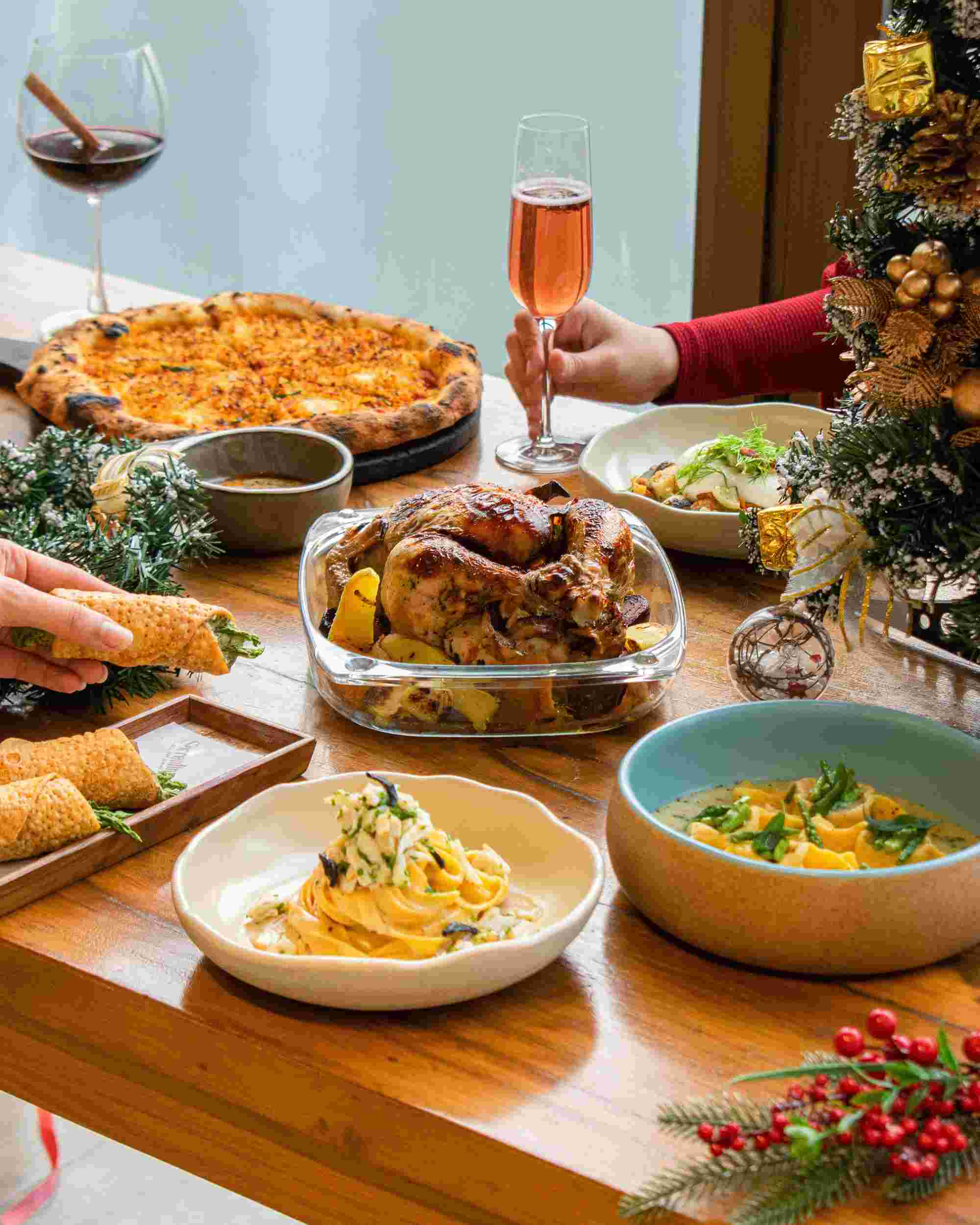 Deck the (food) halls at Sorrentina, an all-day dining space that serves Italian delicacies. If you're someone who loves your Italian food but also wants to revel in the spirit of Christmas, then this is the place for you. Their festive specials feature hearty risottos, a variety of pasta, Neapolitan pizzas, and a range of holiday tipples. If you're a fan of lamb shanks, the osso buco is a must-try.  
Sorrentina has also partnered with KC Roasters to introduce a mulled wine kit and is selling pre-bottled Christmas cocktails to ensure the party doesn't end anytime soon.  
Where: Plot No, Second Floor, Foodhall@Linking Road, 106, Linking Rd, Santacruz, Mumbai, W, Mumbai, Maharashtra 400054
Dates: Until December 31, 2021 
13. Out of the Blue 
This Christmas, Out of the Blue is treating its guests to a limited-edition menu that features comforting dishes like chicken dumplings with cherry tomato and red wine sauce, pork loin with ginger mash and jus, broccoli cheddar cannelloni, and mini yule log (chef's take on the classic).  
Where: 14, Union Park Rd Number 4, Khar, Union Park, W, Mumbai, Maharashtra 400052 
Dates: Until December 31, 2021
Since it is a festive weekend and COVID restrictions are in place too, we'd suggest you call and reserve a table for you and your loved ones in advance. 
Photo: Shutterstock and Featured Restaurants