What's Poila Boishak without a grand feast? For those who couldn't make it to Kolkata or their native place to celebrate the occasion with decadent home-cooked meals with their family and friends, need not worry. Usher in the Bengali New Year with Mumbai's top home chefs who have curated special menus replete with rare, unconventional dishes that are pure indulgence. From chicken paturi to mezbani mangsho and chingrir deville, eat your way through these delectable dishes this Poila Boishak.
1. Kitchen Tales by Somma Ghosh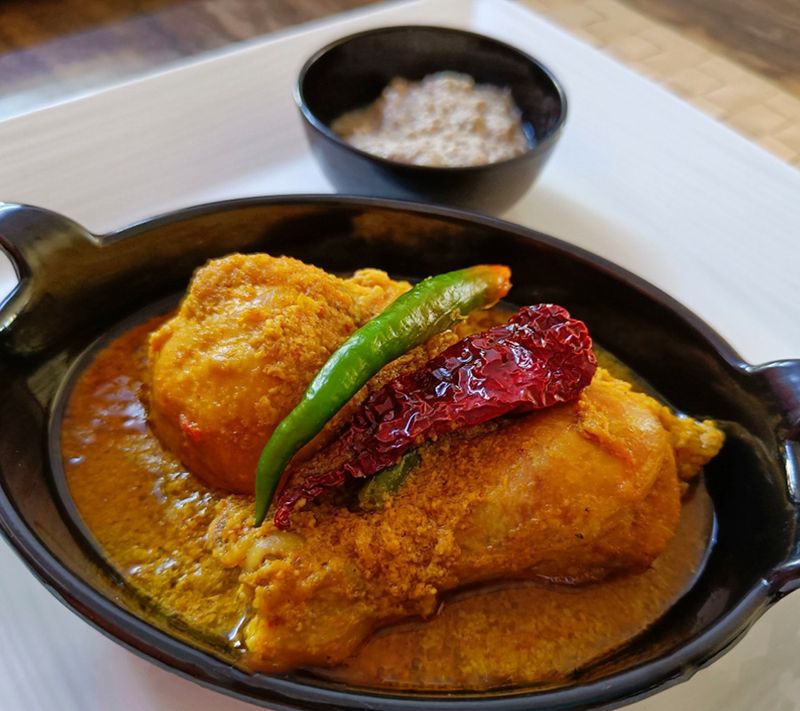 Breaking away from last year's menu, this year features many more new items, but all curated with the rising summer temperatures in mind, without taking away from the fact that Poila Baisakh is all about ringing in the Bengali New Year with memorable spreads on the table with family and friends. Talking about her menu, Somma says, "I plan all menus, keeping in mind the season and time of the year along with the produce locally available during that period. This year with the already rising temperatures, I have revamped this year's menu, bringing in six new items, incorporating the greater use of cooling agents like posto, kacha aam, summer vegetables such as jhinge, potol along with ripe mango in my dessert section."
The first item on the menu is masoor dal with raw mango made with the smaller grained dal, sourced from Bengal. The second item is a mish mash of five greens with coconut and mustard paste. "There is a common misconception that Bengalis eat only/mostly fish and meat. I will be using the summer vegetables like jhinge, potol, kacha paepe, kaach kola, sheem with mustard and coconut paste, ground on the sil-nodha (the traditional grinding stone)," Somma explains.
The mains have the sweeter tasting river prawns in a dry preparation with the healthier sweet potato and summer taro gathi kochu. Add boneless bhetki malaikari to that. For all her regular patrons, she will be introducing aar maach in the menu, featuring the whiskered catfish with ridge gourd in a light gravy. For those who fuss to eat fish, there is chicken in the cooling posto paste. A new mutton preparation with curd and jeera paste is also on offer. To end the meal, there is chaatni and mango kalakand.
Call to order: 9820462881
2. Insomniac Cook by Madhumita Pyne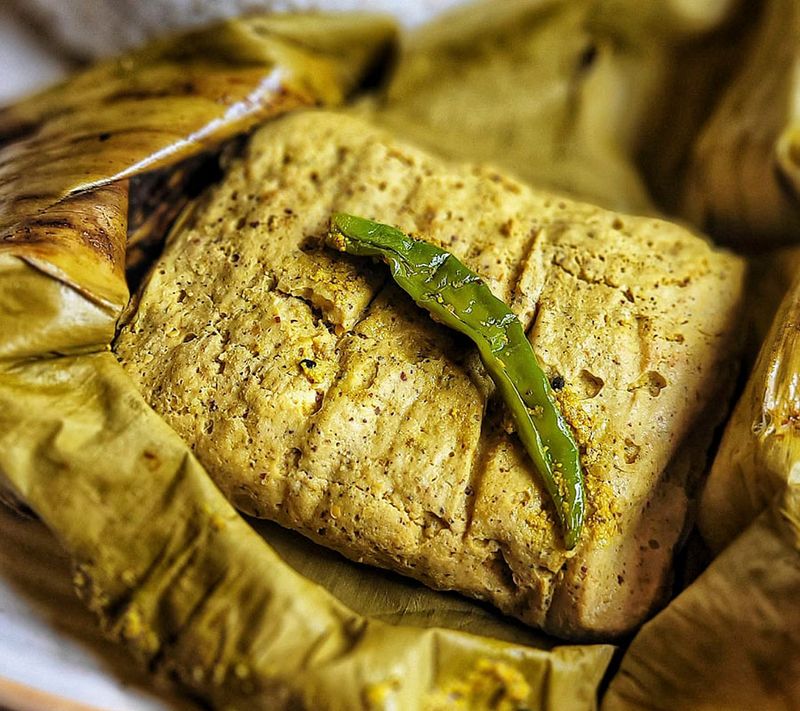 Trust Madhumita for generational recipes and some of the most unconventional dishes that kanchkolar bora, lote machher bora, shukto, chhanar dalna, mug potol, katla macher haro gauri, murgir paturi, gondhoraj chingri, Nawabi mutton curry, bhapa aam doi, aamer tok, and aam pora shorbot. Madhumita shares, "This year there are old school dishes and new entrants in my menu. Haro gouri is a very interesting dish where the fish is cooked in contrasting flavours on either side. One side is a mustard-based sauce and the other side is a tamarind-based sauce." However, chances are that you have tried fish paturi, but a chicken paturi? We guess not. Madhumita explains, "The word comes from "pata" which is the Bengali for leaf and either steamed or roasted giving the food a unique flavour. Most popularly it's done with fish or prawns but I wanted to do something different and decided to go with chicken."
Call to order: 9892803506
3. Euphorhea Kitchen by Rhea Dalal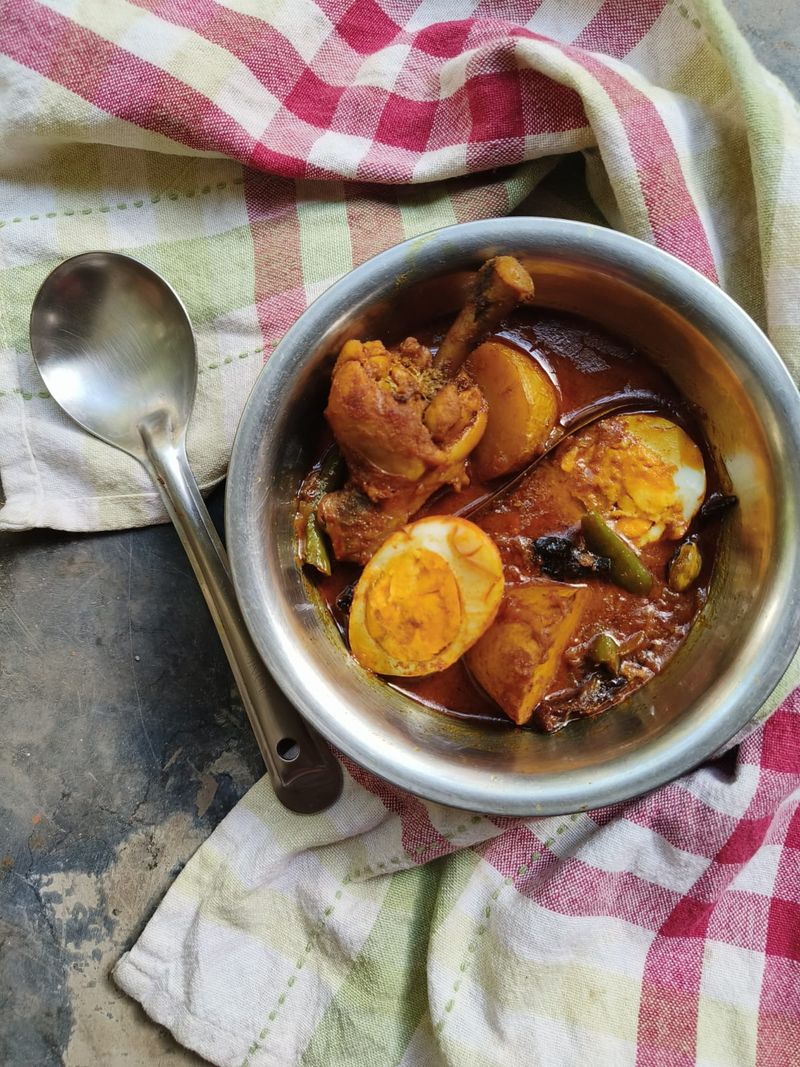 Rhea's Poila Boishak menu reflects her love for lesser-known Bengali dishes. From chhana bhapa to begun basanti to gorom moshla pork, these dishes will treat your palate to some of the most unconventional flavours and combinations. Additionally, there's chingri bhapa, sorshe katla, chicken dak bungalow, niramish mangsho, kancha aamer chatni, and mishti pulao. Rhea explains, "I try to always have lesser known, less common dishes on my menus. Stuff like kosha mangsho or chingri malai curry you can get from lots of restaurants but you won't see chhana bhapa, niramish mangsho, or gorom moshla pork usually. My menus are a mix of familiar and not so familiar preparations and my own adaptations like the gorom moshla pork."
Call to order: 9820904694
4. The Lunchbox Co by Arpita Roy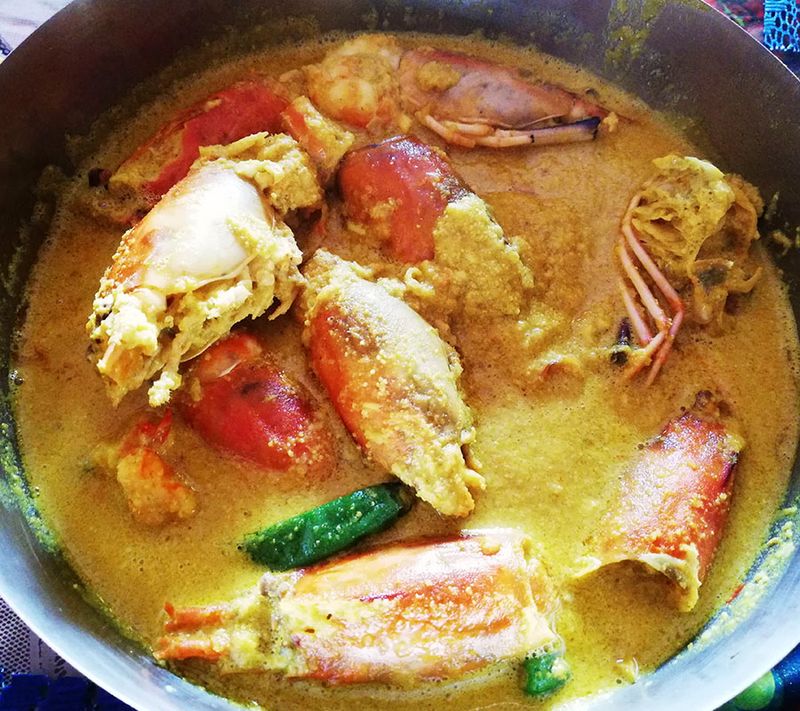 If you're looking for a simple, light and comforting Poila Boishak meal, opt for Arpita's menu that features delicious kaju kishmish pulao with golbari kosha mangsho, kancha aamer tok, chaler payesh. Seafood lovers, don't miss out on their golda chingri malaikari. 
DM to order
---
Photo: Shutterstock