Poila Boishakh is for the East of India what Lakshmi Pujan is for West and North India. It marks the beginning of the New Year in the Bengali calendar and the start of the new harvest cycle in Bengal -- Bangladesh (earlier, Purba Bangla) and West Bengal (earlier, Paschim Bangla).
Poila Boishakh also coincides with Vishu, but unlike the Malayali New Year, the feast of Poila Boishakh is not a humble affair. For Poila Boishakh, Bongs cook up a veritable feast. "The festivities are all about food because Bengalis believe that if you eat well on Poila Boishakh, the rest of the year will be abundant," shares Sudeshna Banerjee, author of Cook Like A Bong.
A day of festive feasts
The day starts with offering prayers to Ganesha and Lakshmi, followed by a delectable spread of prashad—pieces of fruits and Bengali sweets. After offering prayers, the day-long feast of Poila Boishakh begins. "The day starts very early, and the breakfast platter consists of deep-fried Phulko Luchi (Puri) made with maida or refined flour, which is light and fluffy. Luchi goes very well with both Aloor Dum or Cholar Dal (Chana Dal), accompanied by sweets, preferably, Jilipi (Jalebi)," adds Banerjee. 
The festive lunch on Poila Boishakh is much more elaborate. It typically begins with Shukto, a mild bitter-and-spicy medley of vegetables like bitter gourd, raw banana, eggplant, pumpkin, drumsticks and, in some cases, jhinge (ridge gourd). Shukto, being bitter, is considered a palate cleanser. The paanch phoran (five spices) is a medley of cumin seeds, fenugreek seeds, radhuni (wild celery seeds), fennel seeds and kalonji (nigella seeds). 
An abundance of fish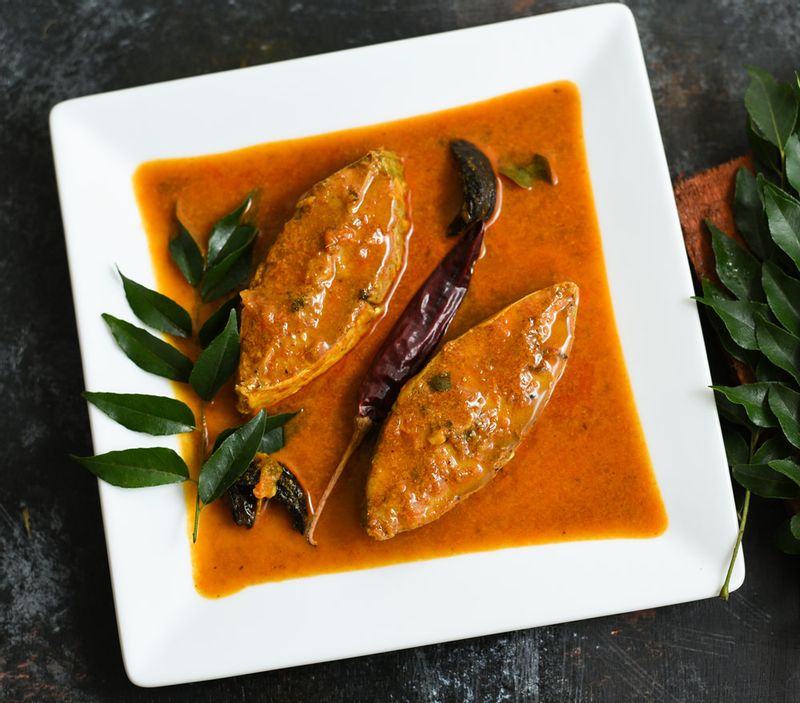 Thanks to the state's geographical location, Bengalis are spoilt for choice for freshwater fish. Rui Kalia (Rohu curry), Parshe Machher Jhol (Mullet fish curry) and Tel Koi (curry made from climbing Perch) are all part of the Poila Boishakh feast.
Ilish (Hilsa), an expensive delicacy, is also a favourite during the festive. To balance the fish curry flavours, the Poila Boishakh menu features Bhaja (fried) vegetables that include Begun (eggplant), Potol (parval) and Aloo. On Poila Boishakh, these are best savoured with Luchi (poori) or rice or pulao and dal.
Not without the sweets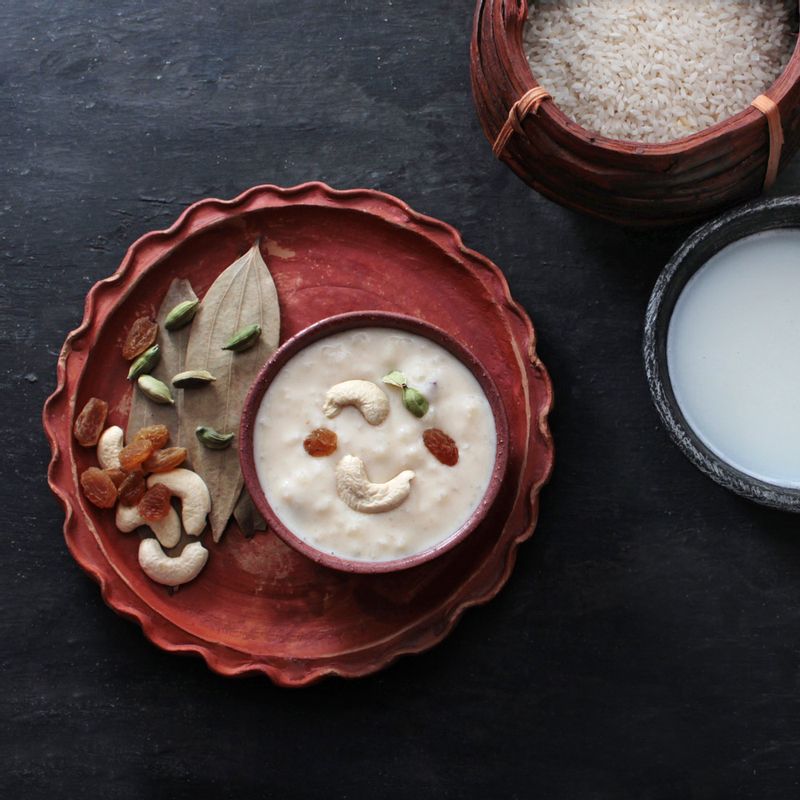 No meal on Poila Boishakh is complete without the world-famous Bengali sweets and paan. On this day, Bengalis layout the most exquisite spread of sweets to welcome the New Year—from mishti doi, sandesh, rasgullas and paayesh to name just a few. 
On the day of Poila Boishakh, shopkeepers and business owners practice the tradition of Halkhata, which loosely translates to opening a new book of accounts. The Goddess of wealth is worshipped as a part of the festival's traditions. Business owners invite loyal and regular patrons and gift them a Bengali calendar for the New Year and a box of sweets - because mishti will ensure that all good things begin on a sweet note.
---
Photo: Shutterstock