The organic food industry is a thriving business in India. The credit for this goes to shifting consumer preference toward organic food and the online availability of these products, among other factors. According to the India Organic Food Market Report 2021, it is projected to grow from USD 177.14 million in FY 2020 to USD 553.87 million in FY 2026, and this potential growth has not gone unnoticed among investors.
Recently, Mira Kapoor, wife of Jersey actor Shahid Kapoor and a strong advocate of healthy, conscious living, invested an undisclosed amount in the organic and healthy grocery start-up Zama Organics, founded by a young entrepreneur Shriya Naheta Wadhwa. "You are what you eat, it's just a fact – wholesome and real food choices are crucial ingredients for a happy and healthy life. As a long-time Zama customer, I'm happy to support Shriya and her vision for Zama Organics as well as her single-minded focus on making clean and healthy eating a way of life while we celebrate our love for food together," said Mira in a press statement. 
Just like Mira, the Zama family has been equally excited and thrilled to have her join their adventure. Talking about what Mira brings to the table apart from the big bucks, Shriya told Zee Zest, "Mira's decision to support our vision and objective is fantastic; her voice will help our message reach a far wider audience. We're not just selling your everyday groceries; we're seeking to build a community of people that value high-quality, clean items."
We picked Shriya's brain to know more about her vision for Zama Organics, tips to identify organic produce, why is it important for consumers to shift to organic. 
Edited excerpts:
1. When did you first start eating organic food? Have you always incorporated environmental principles into your living habits?
I spent my college years in Los Angeles, so I was aware of organic food. We even had a weekly farmers' market on the campus. However, it wasn't until I spent time at our farms in my travels within India, did I come to understand the importance of eating well.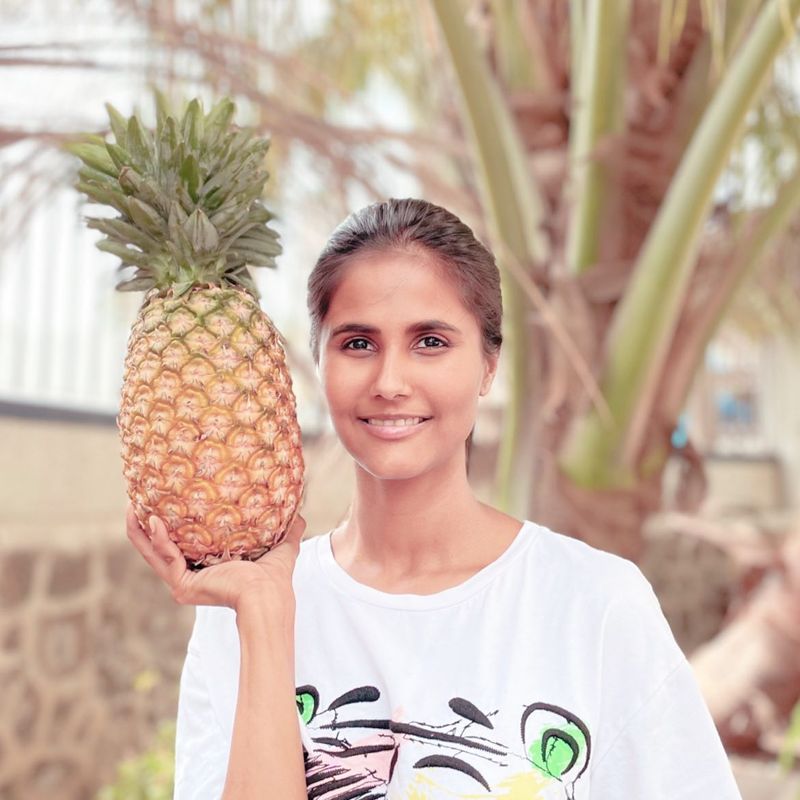 2. What are your goals for Zama Organics this year?
As a young brand, we're constantly evolving and improving. We want organic, health, and well-being to be associated with us. Our goal, at Zama Organics, is to become a trusted, dependable brand that serves as a one-stop shop for all organic and healthy shopping needs. Through our website and a multi-channel approach, we aspire to be present in many more locations across the country, including Bengaluru and Delhi.
3. You are following the farm-to-fork model to make organic food more accessible to people at the click of a button. But how ready are people to make that shift?
As we strive to make organic food more accessible to people, we've noticed that there is a curiosity to know more and how it can be incorporated permanently into our daily lives.
There is so much information out there, but we, as a team, are constantly working round the clock to generate awareness through our social media where we cover important topics, everything from information on organic food, kitchen tips, and gut health to building a better relationship with food overall.
4. Why according to you is it important for consumers to go organic?
I feel that, as an individual, it is our responsibility to look after our own health and wellbeing, and it all begins with small steps such as making smaller changes in our routine. Especially in today's date, it has become very important to practice clean eating habits to maintain our immunity levels, and this also benefits the community and environment at large. 
How to identify organic produce
Look for organic certifications.

Know the brand you're buying from – its ethics and ethos.

The food needs to look like it's grown and not made – examine fresh fruits and vegetables for stains, colour/size discrepancies, to begin with.
5. From the formal launch in 2017 to now, what are the challenges that you have faced along the way?
As a 23-year-old, it was daunting to launch a company right out of college. The initial challenges were many - we learned everything from going through the process - from logistics to hiring and selling. It entailed many sleepless nights (and still does) because we're just starting out! I want the word 'zama' to resonate with clean and organic products, products that are good for you and that will be the greatest impact we can create.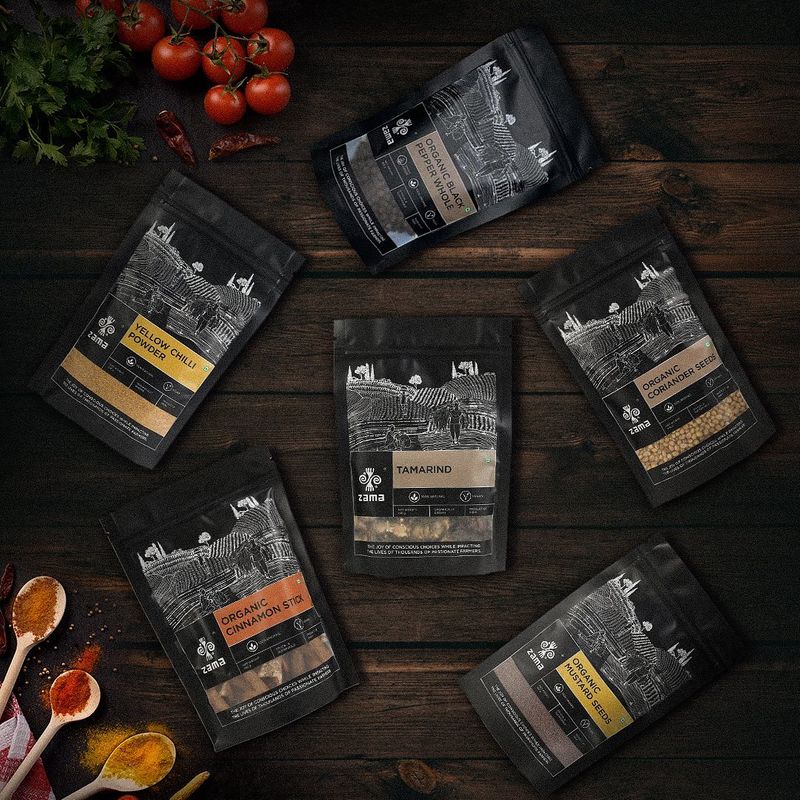 6. What kind of changes did the pandemic bring to Zama Organics' supply chain and functioning?
We pivoted to become more brand-oriented and realised the need for a strong voice in the space since awareness needs to increase, so people understand the importance of switching to better produce.
7. With investments rolling in, Zama Organics is growing by the day. How do you plan on maintaining the ethos as you grow?
Investments are helping us upgrade more as a brand every day. So, with the same goal of living a sustainable existence, we're delighted to continue our journey as a company, where we'll continue to empower our farmers and artisans around the country and provide better access to the best ingredients for every family. As a result, we expect a faster acceleration in corporate growth. 
8.  How do you maintain a company culture that supports your passion for organic food?
For Zama, it's more like a community of people with the same vision that advocates for healthy and clean eating habits. Our team strives to preach healthy eating and that's a huge support to my passion for organic food.
---
Photo: Zama Organics, Instagram/Mira Kapoor