Vasai, a small historic city, located in the western suburbs of Mumbai, is one of the three major cities that the East Indian community of India call home. Claiming to be the original inhabitants of Mumbai, this is a large group of Indian Christians that speaks a dialect of Marathi featuring words borrowed from the Portuguese language.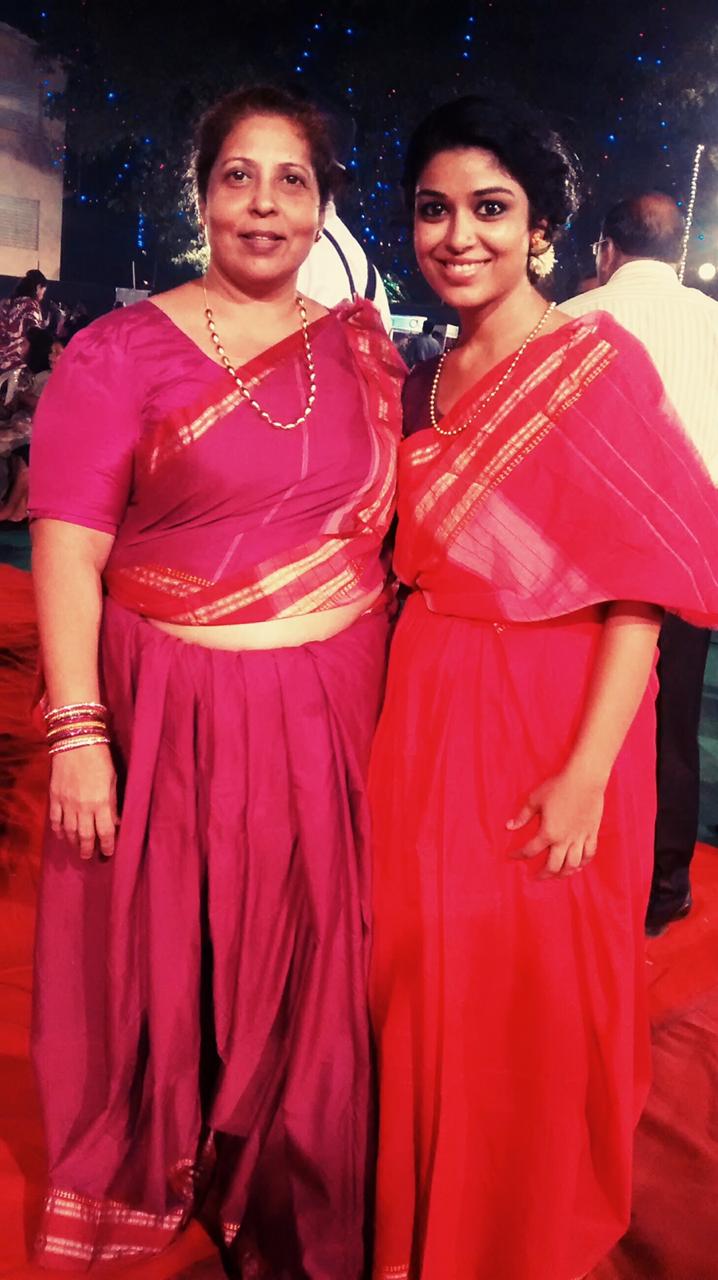 And it is from this very city that a mother-daughter duo, Veera and Natasha Almeida, is operating an Instagram account called Jevayla Ye (meaning: come to eat) that preserves and popularises the East Indian cuisine, which is over 500 years old. It boasts of an assortment of fish (dried and fresh), meat and vegetables cooked in an aromatic and flavourful bottle masala, a spice blend unique to the community. But Jevayla Ye isn't your usual food appreciation account, where an Instagrammer/blogger shares a photo or video of his or her everyday meals or family recipes. Here, the ingredients, and not the final dish, are the stars of the show and are presented in a spellbindingly beautiful setting put together using items lying around the Almeidas' residence. Think pieces of fish, spices (powdered and whole) and vegetables styled on banana leaves, brown paper bags, empty egg cartons, wooden spoons, cloth hangers, a mixing palette, and much more. 
"My mother [Veera] is the boss of the kitchen, she cooks and I take care of the plating and presentation for social media," Natasha tells Zee Zest during a phone interview. A social media manager by qualification, Natasha's love and appreciation for her mother's home-cooked food has only grown over the years. Chimbori curry, vangyaancha burut, prawns athavan, shipli cha ambat, ola javla kebab and fugias: these exotic-sounding dishes are a small part of the fare Almeidas relish on an everyday basis, thanks to Veera, who has been a homemaker and a passionate cook for the past 20 years. "Each dish is laced with a story [or stories] from either my parents or my grandparents' past," adds the 24-year-old.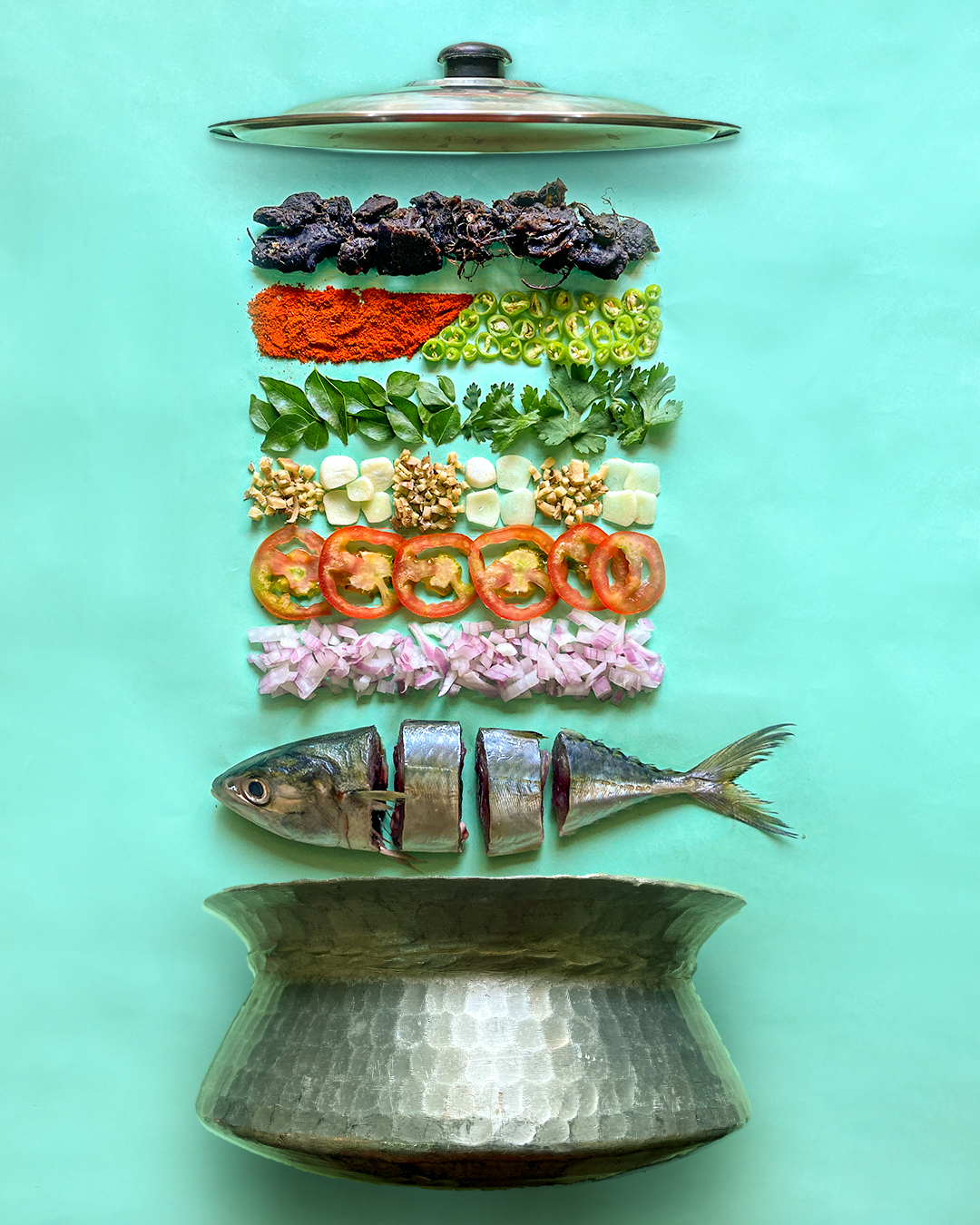 How Jevayla Ye was born
Natasha was aware of the fact that the delicious East Indian food she ate at home wasn't as popular as other cuisines like Maharashtrian and Goan. But it was only after she quit her job in February 2021, that she decided to put the spotlight on East Indian food through the most popular social media platform available to her – Instagram – and thus Jevayla Ye was born. "I told my mother, you are cooking every day; let me just share your recipes with the world. I won't come in your way, I promise. And, she happily agreed."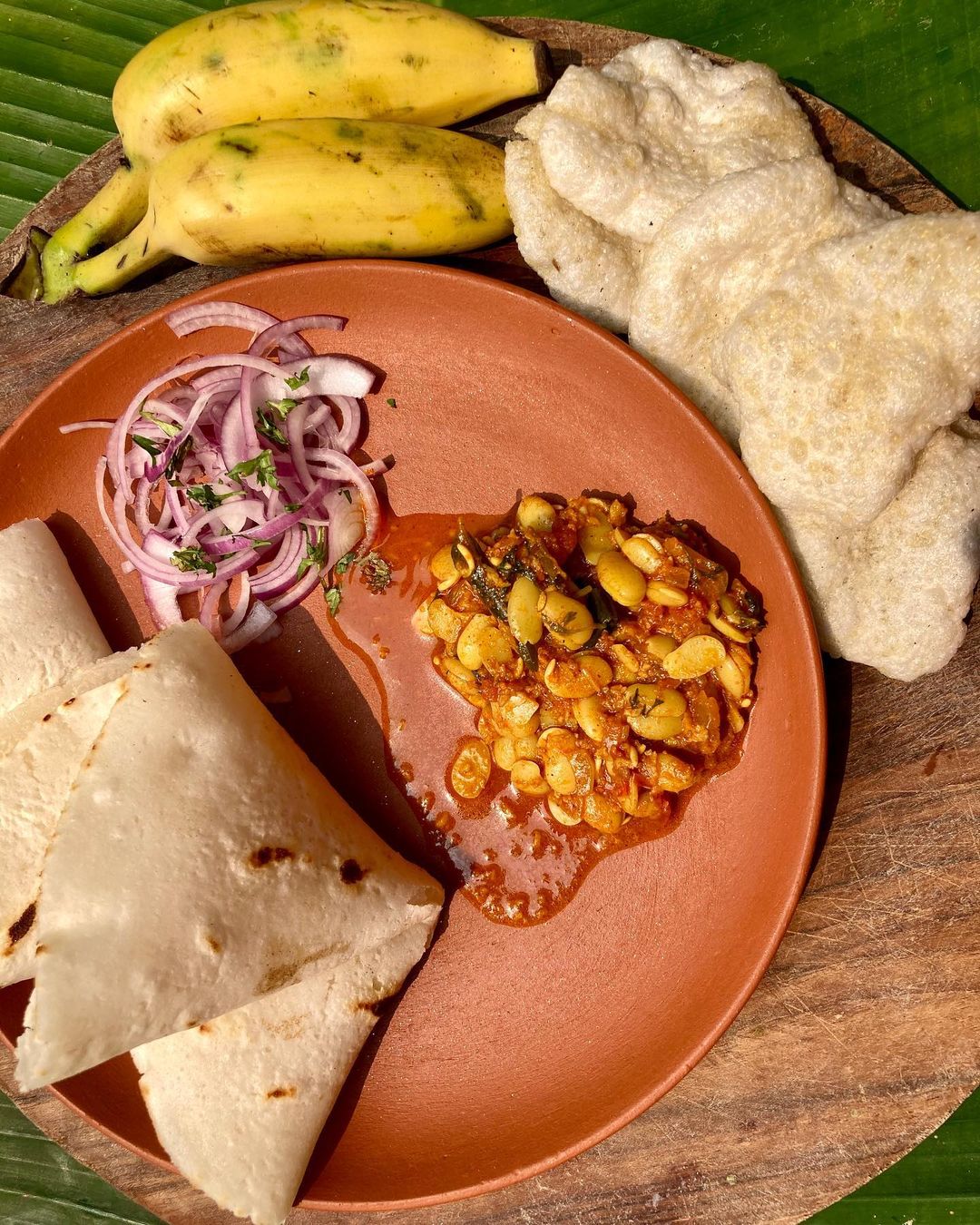 Initially, she used to post pictures of the final dish with a caption in their language but after a few posts, Natasha realised the page lacked a hook. "There were several groups and pages online on East Indian food – some were talking about the recipes, while a few others were catering authentic dishes. So, what would make our content stand out, I wondered." This happened around the beginning of summer this year when Veera was making her annual batch of bottle masala, a blend of 30 odd spices, the recipe for which she inherited from her mother. "As mom dried these spices and made the masala, a thought hit me: the highlights of our food are the bottle masala and other ingredients used to recreate the culinary heritage of the community I belong to. This realisation coupled with some rigorous research led me to ingredient styling and Pinterest helped me a lot here." This is the time when Natasha decided that the ingredients will be the star of Jevayla Ye's posts.  
From that day onwards began her food styling journey. She would use things collected from around the house and the local market to style the ingredients of a particular dish. Over time, her design sensibilities evolved, and you could witness the same in Jevayla Ye's posts. Ask Natasha about her styling process and where she draws her inspiration from, and she chuckles while saying, "The inspiration comes from my surroundings – my home and the neighbourhood market, mainly. And I like to keep the design simple, clean and effortless. I don't want people to think I've spent hours on creating a picture, even though I may have." While the food is prepared during the day, the ideation for its social media presence takes place in the middle of the night because that's when she feels her mind is at its creative best. As for the captions, they are based on the stories she has heard from her parents and grandmother, and the daily conversations at home.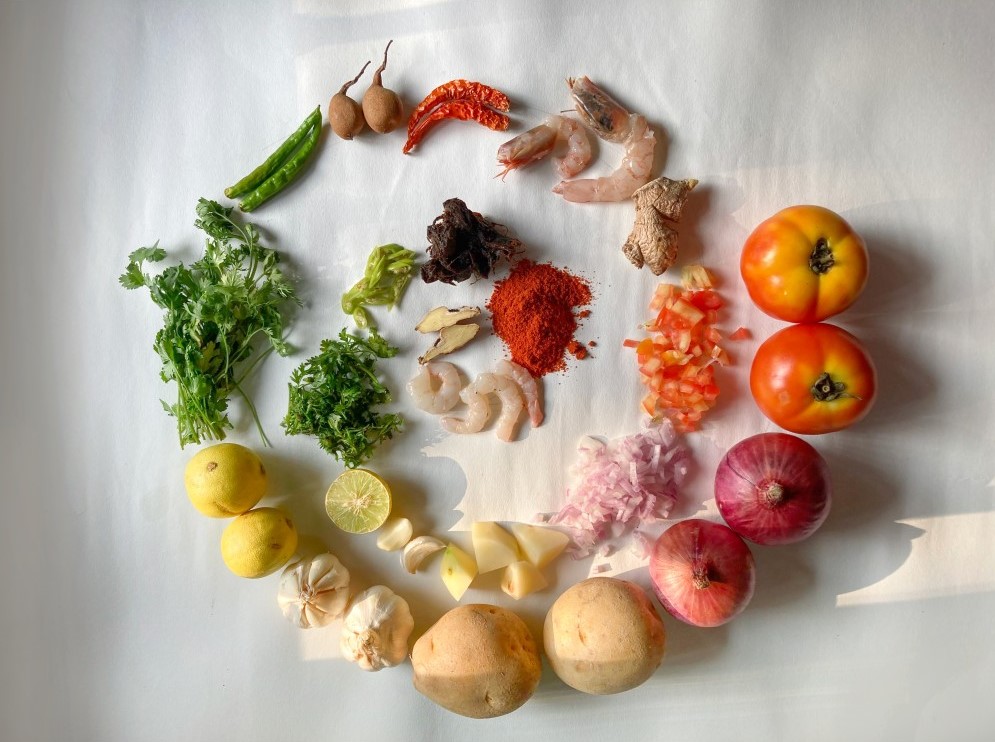 What keeps them going
The first 200 followers were their friends, family and acquaintances. But, over the months, the page has gained momentum and started attracting an organic following. Natasha informs us that Veera and she work on each post with the same kind of enthusiasm and the growing number of followers is added motivation. "Today, we don't just have East Indian as followers but also Mangaloreans, Goans, and Maharashtrians. And occasionally, we receive requests from these people to show them how to make a variety of recipes. The bottle masala, for instance."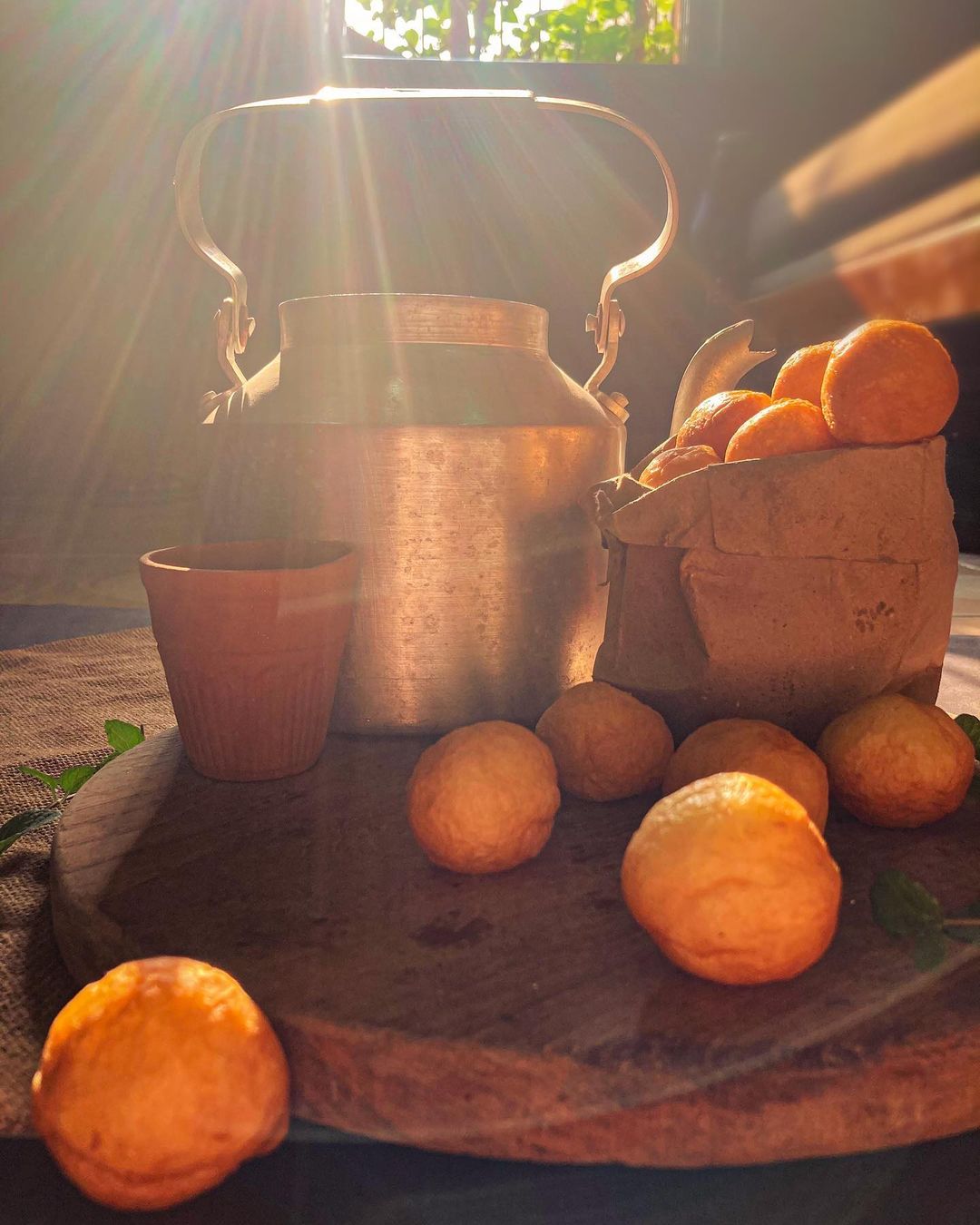 Now, Jevayla Ye's chat is not just full of recipe requests but also messages acknowledging and appreciating their efforts to showcase traditional East Indian recipes and educate people. A message that has been the closest to their heart and served as motivation to continue, Natasha reveals, came from Canada. "Recently, a lady left us a thank you note as a DM and we were touched. She mentioned that her mother, a Goan, was married into an East Indian family. Due to certain reasons, her mother couldn't learn much from this lady's paternal grandmother and as a result, she had missed on the East Indian culinary heritage. With Jevayla Ye, she not only got to relive memories of food that her mother and grandmother used to make, while she was growing up but also got access to all those recipes in one place. She ended the note with a promise to try them out and a big thank you," Natasha shares. 
Preserving East Indian cuisine and memories
"I make yummy pasta. But today, if it was the last day, I wouldn't want to eat pasta but something that could comfort my soul and that's my East Indian food. Jevayla Ye has taught me that if I don't make an effort to create awareness and save the cuisine of my forefathers, then what is the point of being an East Indian and taking so much pride in it?" According to the budding content creator, the reason why cuisines and cultures are fading away is that the people these belong to, aren't making enough effort to save them. But she doesn't want to make this mistake.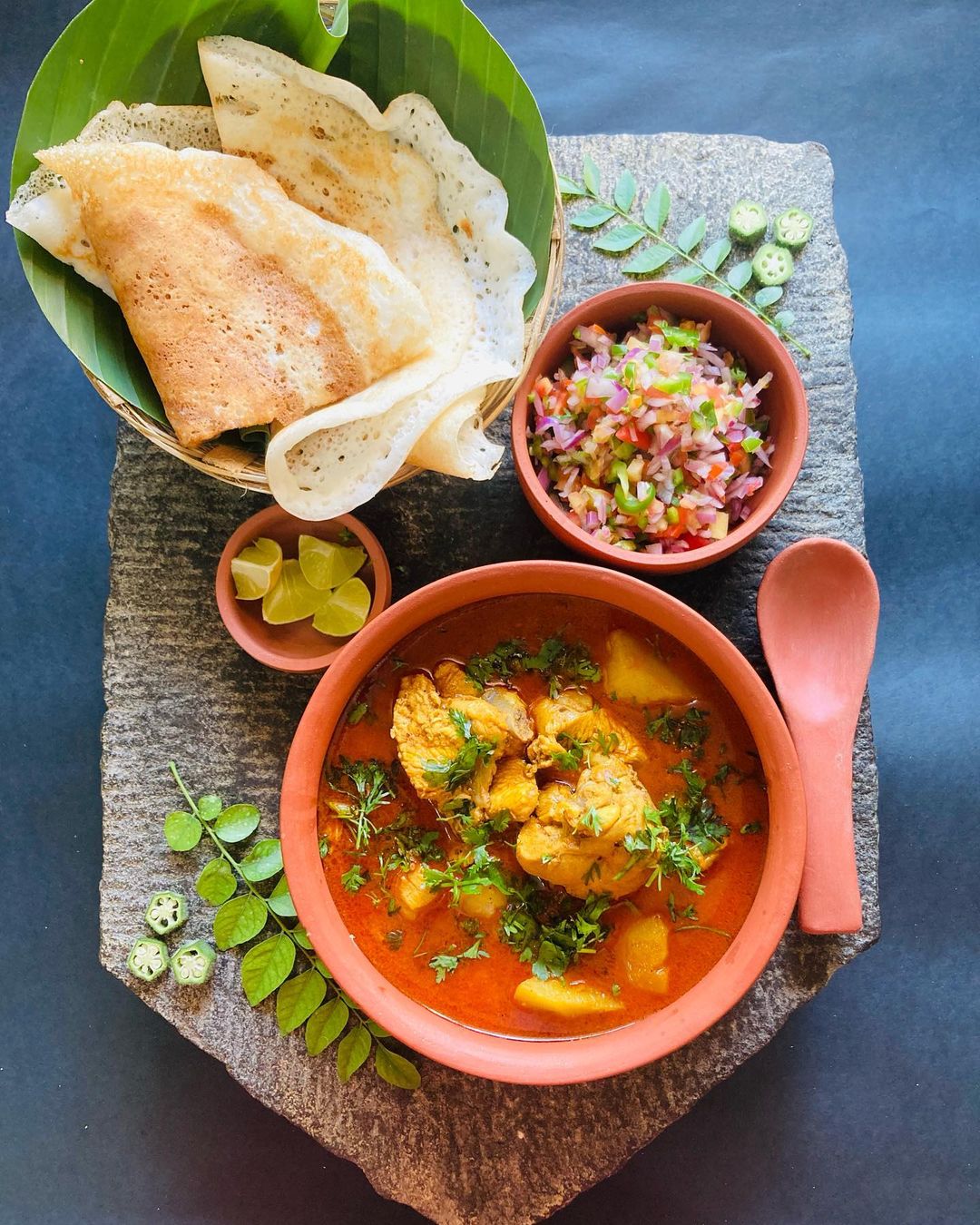 She adds, "The stories my parents and grandparents have are because they have lived them and they did something. I will surely tell my children those, but I'd like to have my own stories to share too. And with Jevayla Ye, I am creating those memories." In the coming months and years, Natasha, with her mother's help, wants to inspire people to do the same. She feels that even if a person cooks a single dish belonging to their own cuisine once a week, with or without the help of their parents, listens to the stories the elders have to share, then it will help them preserve some delicious memories for times to come. 
Photo: Natasha Almeida