Gregory Kroitzsh, the founder of the Barking Deer, gave the city its first microbrewery – Seven Islands Craft Brewery – around 2013. The brewery was acquired by Delhi-based entrepreneur and beer aficionado Vir Kotak in 2017 and transformed into Thirsty City 127. Indian craft beer had finally made its way into the financial capital. Over the last decade, the city's beer scene has grown from one craft brewery to nine.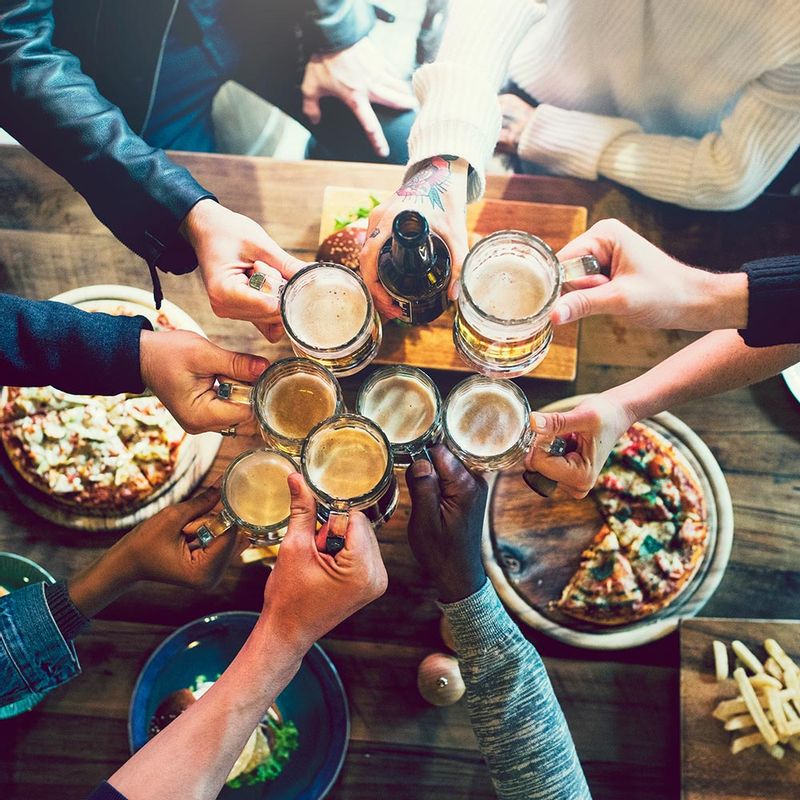 We spoke to Mumbai-based beer importer Riday Thakur, founder and director of Yeast India Company, and Magandeep Singh, a wine sommelier and writer, to help draw up a list of the best microbreweries in Mumbai. Scroll on to check if you've visited them all yet! 
1. Gateway Brewing Co.
A relentlessly-refreshed beer menu awaits you, every time you visit the Gateway Brewing Co. It has a taproom in Bandra Kurla Complex, Mumbai, where the focus on grub is as much as the brews. The food menu has been curated by chef Viraf Patel, the executive chef at the Olive Bar & Kitchen.
Doppelganger (inspired by the classic German dark wheat beer), White Zen (a Hefeweizen), Mosaic (an Indian Pale Ale), and Sidecar (a classic apple cider) are the popular craft beers available on tap. In addition to this, they also have an explorer series for people wishing to try something new.
2. Independence Brewing Co. (IBC)
The Pune-based microbrewery has a taproom in the metropolis—the two-level place in Andheri West is defined by long wooden tables and retro-looking metal chairs. Their list of in-house brews includes the Belgian Wit, Hefeweizen, Hoppy Blonde Ale, and a chocolate-vanilla stout; to name a few.
The Method to Madness IPA, which was created to celebrate IBC's Mumbai launch, is one of the most popular brews. In case you haven't tasted it yet, it's a pleasantly bitter brew with notes of citrus, pine, and earth. 
3. Doolally
India's oldest microbrewery, originally in Pune, Doolally has two locations in Mumbai: Andheri and Bandra. Each of these outlets features a laid back décor and they've got a bunch of board games so you can spend some relaxed time with your loved ones while sipping on their on-tap brews. Doolally's crowd-favourite beers include Belgian Witbier and Apple Cider.
4. Toit Brewery - Taproom and Kitchen
Tucked away in one of the mill compounds in Lower Parel, Bengaluru's Toit Brewery opened its doors to Mumbai's beer enthusiasts in November 2017. Of the six varieties of beer it has on tap, the Tintin Toit, a Belgian-style fruity ale with notes of orange and coriander, has been a hot-seller.
It is also known to experiment by making seasonal ales. Apart from refreshing brews, Toit has an elaborate food menu including interesting items such as gongura chicken winglets, ghee roast prawns, and Kerala beef fry. 
Note: Due to the ever-changing COVID-19 restrictions, dine-in services and menu might get affect. Therefore, we'd recommend you to call the restaurant before planning a visit. 
---
Photo: Shutterstock