To understand the eternal passion for food that runs deeper than films in the Kapoor household and has continued to be a uniting factor for generations spanning the legendary Raj Kapoor to his children Rishi, Randhir, Rajiv, Rima and Ritu to the current Bollywood superstars Kareena, Karishma and Ranbir Kapoor, one needs to sit down and lend a patent ear to the grandson of Raj Kapoor, actor and entrepreneur Armaan Jain.
Jain is the son of investment banker Manoj Jain and Rima Jain, Raj Kapoor's fourth child, and is the first in the Kapoor family to take the mantle of converting his family's passion for food into a profession, albeit with a touch of Kapoor ingenuity. As we sit down to chat with him, the young Jain regales us with stories about his grandmothers' kitchen and how she enjoys feeding the family, and whipping up desi food as a young child with his father during family vacations abroad. Stories about the famous paya pav, which is not just Kareena's personal favourite dish, but a family-favourite since his maternal grandfather Raj Kapoor's generation surface.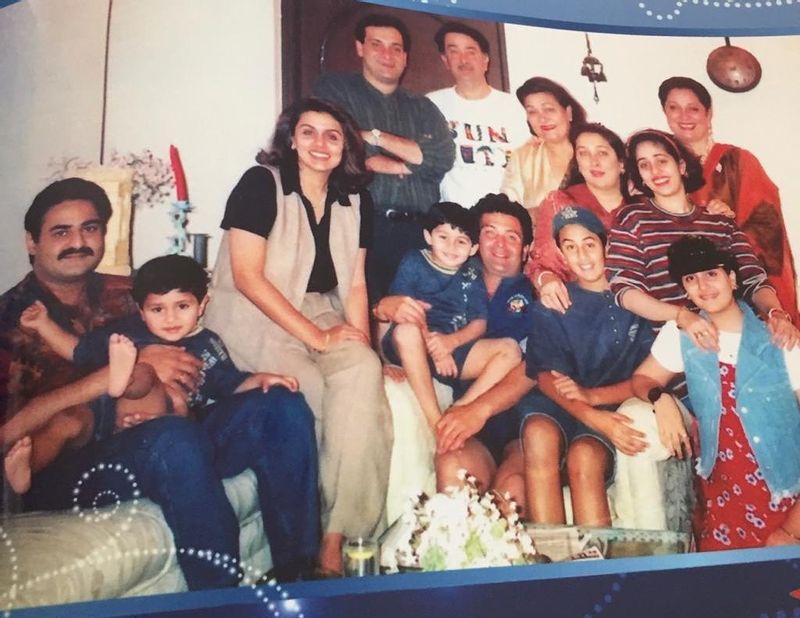 We got to hear several of these stories and also a peek into his food ventures The Junglee Kitchen and Kitchen Tales, in a Zoom video interview with Armaan. Polite, humble and full of enthusiasm, he cut a striking figure as he sat in front of the camera wearing an apron designed and painted by his wife and fashion stylist, Anissa Malhotra Jain.
For the uninitiated, Armaan made his acting debut in 2014 with a lead role in director Arif Ali's Lekar Hum Deewana Dil. Before that, he was an assistant director at Dharma Productions and worked on projects including My Name Is Khan, Ek Main Aur Ekk Tu and Student Of The Year. He even had a short stint at his father's investment banking firm. "I sure enjoyed acting, but my major interest has always been in food. And this started at a very young age," he tells us.  
Armaan's weekends at granny's
As a young boy, Armaan witnessed his dadi and nani cook food with love, passion and dedication, bringing people together, with or without occasion. Meals at the Kapoor and Jain household were simple (and continue to be), but not ordinary. Parties and get-togethers continue to be marked by a lavish spread of wholesome and comforting homemade dishes – from dal tadka, dal bukhara, laalmaas, roast chicken, to galouti kebab, yakhnipulao, butter chicken, and much more. 
The mention of childhood takes him back to joyful days of the past when his brother Aadar Jain and he would spend weekends at their nani's house, gorging on delicious 'khandaani' meals on repeat. "When I was younger I'd enjoy junk food – pizza, burger, chips, fries, etc. – but desi food was my go-to, and I'd eat most things with spoonfuls of ghee. I loved ghee – I still do – and my nani encouraged me to eat it. As a child, I took her advice and ate ghee with everything from dal chawal to fish curry and chawal. Iended up being an obese kid. There came a point when nani had to ask me to stop eating ghee," he says with laugh. 
Passion to profession
Those warm, homely and ghee-laden meals, and delectable dishes cooked by his father at home and on family vacations, ignited a passion for cooking in Armaan. What further contributed to it was weekly market. "Every Saturday morning, my dad would ask Aadar and me to accompany him to the seafood/meat market. We didn't like the smell of the market, so he'd bribe us. He'd buy us two packets of chips and we'd happily tag along. Inevitably what we learned from those visits – from understanding quality, picking the right vegetables and meat, to bargaining – is remarkable. These market trips plus my grandmothers' food have helped me shape my food businesses – The Junglee Kitchen and Kitchen Tales."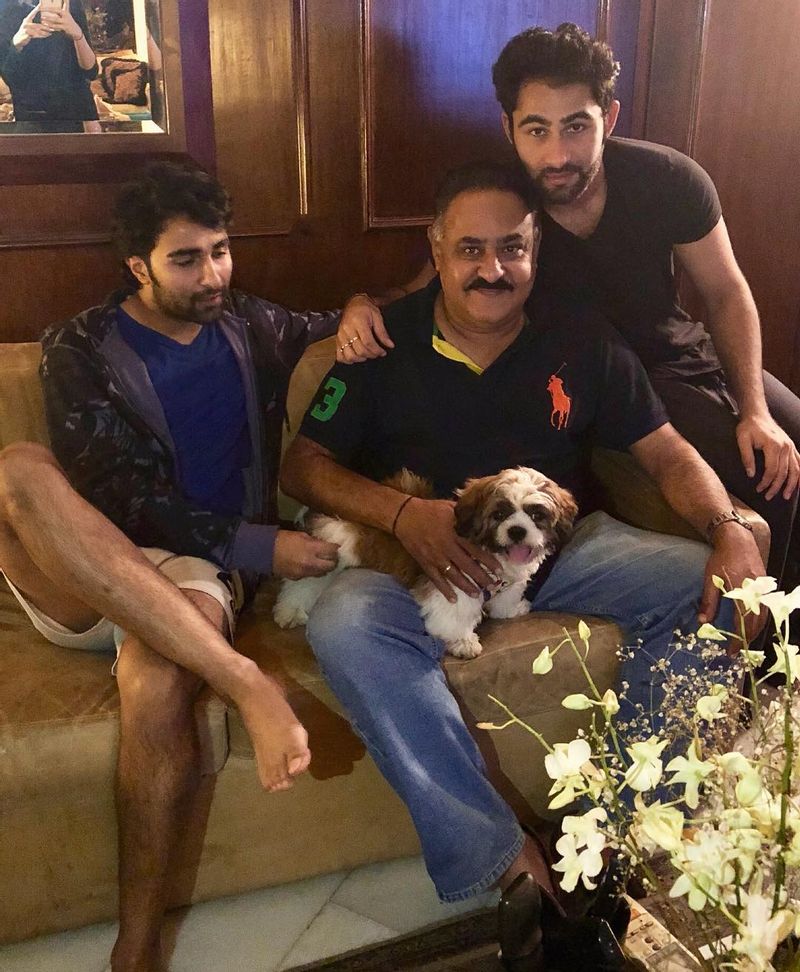 Armaan is the first of the Kapoor and Jain clan to turn his passion into a profession. Before he launched his food ventures amid the pandemic in 2020, the Kapoor family's food legacy was seldom spoken about. There were only a few references made by family members like the late actor Rishi Kapoor and Kareena Kapoor Khan. But now, people are not only talking about these recipes but have a chance to relish them in the comfort of their homes. 
The Junglee Kitchen and Kitchen Tales
Kitchen Tales is an all-vegetarian kitchen, whereas The Junglee Kitchen caters to non-vegetarians too. The dishes served at both these kitchens are a combination of recipes that have been passed down from generations of the Kapoor and Jain family, and a few of Armaan's own creations. Junglee mutton, mutton yakhni pulao, paya pav and Kashmiri dum aloo, Kerala-style pepper paneer, Amritsari chole and truffle dal bukhara are a part of the menus, and these can be ordered online via Instagram and food aggregators. Each dish is priced decently and comes in portions that serve two people. 
"A lot of my friends are vegetarians and Jains, and they often feel uncomfortable to order from mixed kitchens. Thinking about that, I noticed a dearth of a good all-vegetarian food brands, and hence, launched Kitchen Tales. On the other hand, The Junglee Kitchen was launched to share with the world the Kapoor khaandaan food that I have grown up eating," explains Armaan. "The idea was to bring different parts of India together and you can see that on the menus. It's a mix of North Indian and South Indian food," he adds. 
Both the brands were launched after carefully studying the demographics of the area he is operating from, which is south Mumbai, he claims. And his vision is to deep dive into more kitchens as the business grows and the country's situation gets better. For now, he is hosting pop-ups and operating a delivery kitchen from home. 
Culinary experiments to impress
The highlight of Armaan's menu is the truffle dal bukhara, a creation of his own. Ask him how he got the idea of adding truffle to dal bukhara and he explains, "When you get into the kitchen, you have a basic understanding of flavours. I always thought truffle would go well with this dal because it calls for a bit of smokiness, which truffle has. I didn't create it overnight, it took a few experiments to reach here."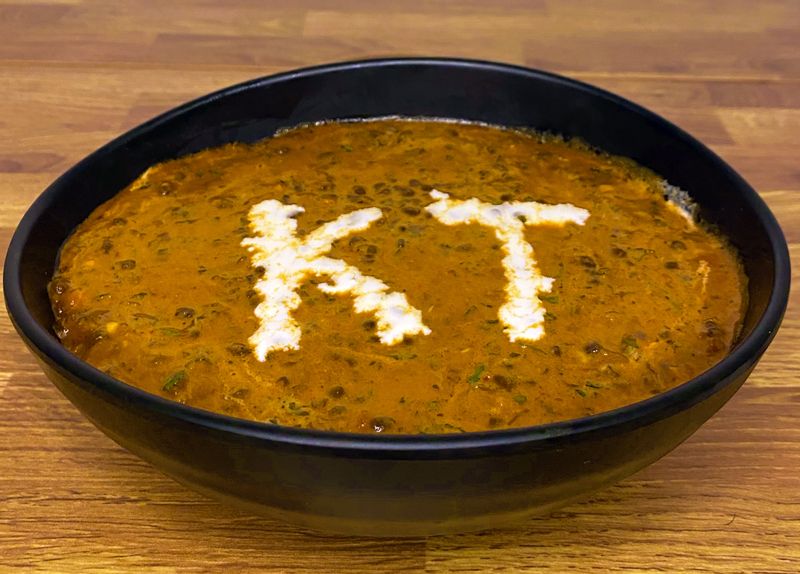 Personal favourites
"Junglee mutton, laal maas, galouti kebabs and dal tadka with rice or roti, these are dishes that I love," Armaan reveals while talking about what he enjoys eating the most. "My dad has taught me to eat at small restaurants and dhabas, where they put generous amounts of butter, ghee and oil. I absolutely love the aromas and taste at such places, and for Indian food, I'd prefer going to dhabas and small restaurants instead of a five-star or a seven-star hotel." 
Men or women – the better cook? 
"This question should be omitted from life. It's not good to compare," he promptly responds, as we ask him who are better cooks, men or women. For Armaan, food is gender agnostic and a person's cooking skills depends on his/her talent, the amount of hard work he/she puts in, and the overall passion and experience. 
"As for who cooks better in my family, I'll be diplomatic here and say that I love everyone's cooking. Everyone has a different style of cooking, even I do. But yes, I prefer eating food cooked by others over my own."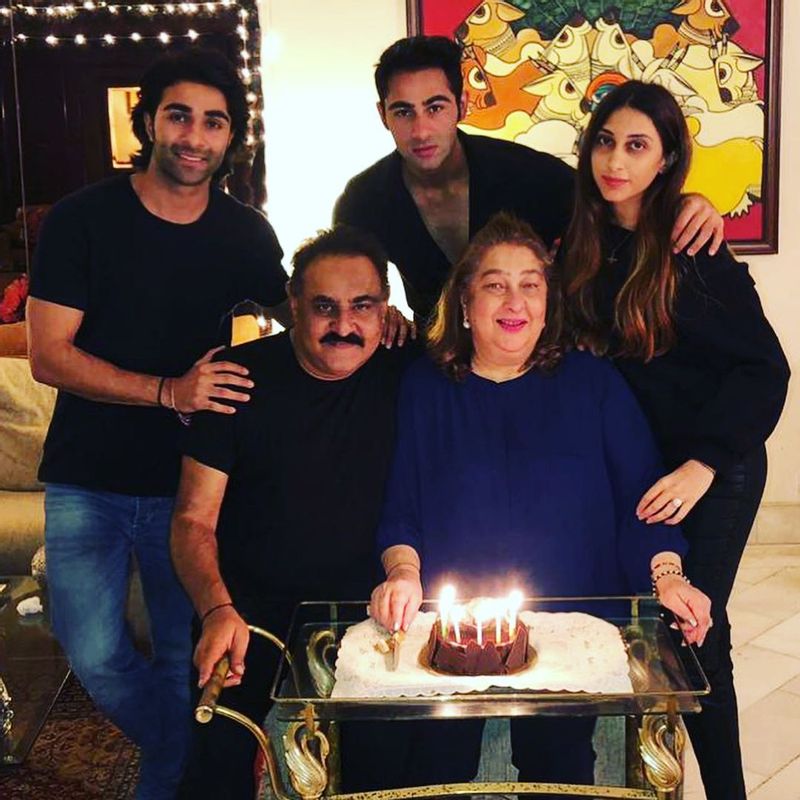 Festivals in the Kapoor family
If you follow Armaan and the Kapoor clan on social media, you'd be aware of the many get-togethers they have - be it birthdays or festivals. Their Christmas dinner tops media headlines during the season. So what does the food at these celebrations look like? "These get-togethers are all about bonding over good food. For festivals like Raksha Bandhan and Diwali, we have a lavish spread of family specials such as paya pav, dal tadka, kebabs, etc. And for Christmas, the highlight is a roasted turkey. Also, Chinese is a big thing always, especially birthdays. If the family is in the mood for Chinese, we even enjoy it on festive occasions," he reveals. 
Ask him who among his cousins, including Kareena Kapoor Khan, Karisma Kapoor, Ranbir Kapoor and Zahan Kapoor, is a good cook and he shares, "I have witnessed everyone's love for food never seen them cook, except for Zahan Kapoor. The Christmas dinner is his specialty and I've seen him marinate the meat days ahead of the celebrations and cook it with unmatched enthusiasm."
Who do you associate the following foods with?
Paya pav
My late uncle Rajiv Kapoor. He was obsessed with paya pav. The last meal he ate before passing away was paya pav.
Fish curry
I associate fish curry with my brother, Kareena [Kapoor Khan], Karisma [Kapoor] and me. 
Roast chicken
Hands down, my dad! He makes the best roast chicken, and we all look forward to when he gets into the kitchen to make it.
Galouti Kebabs
Karishma's daughter Samaira! She loves the mutton kebabs I make and I often send it for her. Cooking for my nieces and nephews, including Navya Naveli Nanda, Agastya Nanda, Samaira, and others, makes me happy. 
---
Photo: Instagram/Armaan Jain