Sometime in mid-2007, a gangly bunch of journalism graduates walked into the Mumbai offices of The Indian Express. Garima Arora was one of them. No one at that point would have imagined that she would become the first Indian woman to receive a Michelin star. And a few months later to be named Asia's Best Female Chef 2019 by Asia's 50 Best Restaurants.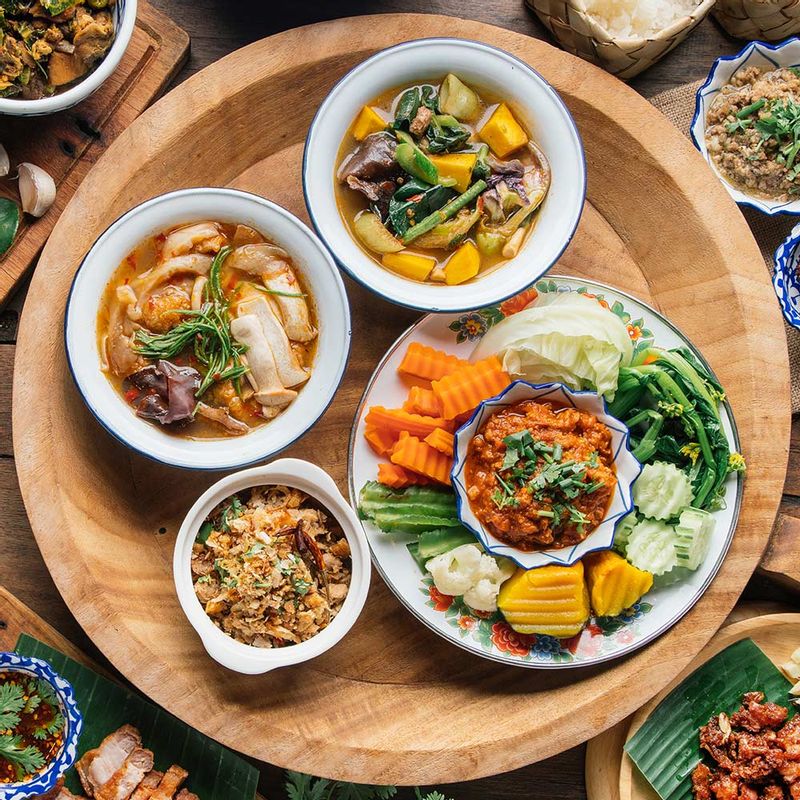 The journey
Within a year of her journalism career, Arora decided it wasn't her calling. She packed her bags and off she went to Le Cordon Bleu, Paris to pursue her passion—food and cooking. Ask her what made her take the decision she says, "I realised it was a now or never moment for me." Her passion for food has been inculcated by her father whom she considers her biggest supporter and worst critic.
As a globetrotter himself, Arora's father would bring back goodies that the whole family would enjoy together. They would cook meals that were considered exotic back in the day. "When I told my father about my decision to take up cooking as a profession because that is where my heart lay, he was happy for me," she says of her father's reaction at the gear change.
One of the reasons Arora chose Le Cordon Bleu was because it is one of the very few cooking schools in the world that does not restrict enrolment based on age or previous qualifications. Often compared to a temple of French cuisine, Le Cordon Bleu is where Arora gained all her technical skills. She believes French cooking and techniques are the backbones of modern culinary. "The focus on the quality of ingredients and respecting the produce—something that we don't often do in India—is perhaps one of the biggest learnings from my time in Paris," Arora adds.
From Paris, she headed to Dubai to intern at Gordon Ramsay's eponymous restaurant, where it was all about dealing with the pressures of the kitchen and understanding that the success of a restaurant is a team game. Professional kitchens are notorious for their difficult working environments and frenetic pace, the ability to stay focused and diligent, every day, is what it takes to survive.
Arora's next move and perhaps the defining one was in 2013, where she was in the enviable position of working in the kitchens of Noma, Copenhagen—one of the best restaurants in the world—under the tutelage of legendary chef, René Redzepi.
Redzepi is known for making Neo Nordic cuisine mainstream with his focus on seasonality and foraging. It is impossible that he did not leave an impact on young Arora—but it is more than just emulating Redzepi's success. "He changed the way I am as a person and not just as a cook. Working with him you understand that being a cook is an intellectual pursuit," an awestruck Arora explains.
She moved closer home to the city of Bangkok, in 2015, to work with one of India's most celebrated chefs, Gaggan Anand, as a sous chef at the critically-acclaimed restaurant Gaggan. She had joined Anand's crew to manage a restaurant in Mumbai, but things didn't go as planned and the project was shelved. So she stayed back in Bangkok working at Gaggan.
The Gaa story
As luck would have it, the investors of the Mumbai project were investing in Bangkok and the first person they could think of, for the project, was Arora. That is how the seeds for Gaa were sown, she has a 20% stake in the restaurant. Humble and as a person of few words, Arora does not fail to share the credit for the success of the restaurant with her team.
It is a continuously evolving journey of taste at Gaa, which focuses on: "Showcasing the best of Thai ingredients with an Indian twist to it," as per Arora. She goes on to add that the aim is always to offer an experience that is unique and cannot be replicated. Her food captures the vibrancy of Bangkok and its amalgamation of cultural influences. It's a mission to explore interesting ways to transform local, seasonal humble ingredients into something that's unheard of and completely new.
Her unique take on ingredients and the confluence of culinary cultures that are similar yet dissimilar (Thai and Indian) is one of the reasons why the Michelin Guide was attracted to Gaa. And on November 14, 2018, Arora became the first Indian woman to earn a Michelin star!
Some of Gaa's popular dishes include Corn—a take on street-side Bhutta but with a Thai twist—and Chocolate Betel Leaf (paan), which is a betel leaf covered in chocolate. "We have a two-pronged approach when we create new dishes. We either focus on the produce to see what we can do with it or a technique that would allow us to offer something unique," Arora says of her creative process.
Eyes on the future
Her belief is that India with its diversity has something truly unique to offer. "With a food culture that is thousands of years old, there is so much to discover and so much to preserve in India," she says adding that it is a serious threat to our united heritage that many of India's food traditions will be completely lost in a generation or so.
Obviously, Arora wants to come back to India; she has already envisioned what she wants to do back on home-grounds. However, it is too early for her to share details of her plans. She also adds that it might be a while before she manages to achieve her dream of a restaurant in India; bureaucracy and red tape cause a lot of hurdles. We will patiently wait for the prodigal daughter to return.
---
Photo: Sohail Joshi; Shutterstock