From relishing the most delightful brioche in Mumbai to the softest of appams in Kerala, Australian celebrity chef, TV host and food consultant, Gary Mehigan has been living it up during his India trip, which is far from over.
In the country after three years (he was here last in September 2019 for a series of dinners in Mumbai and Delhi), Mehigan is shooting for a series for a lifestyle channel. "Kerala was incredible. In fact, my wife and I came back again for a quick break before the next leg of filming," says the chef.
From hobnobbing with the locals at marketplaces to eating at local joints, roughing it out at homestays and indulging in the Onasadya, Mehigan was having the time of his life in Kerala. "The series I am shooting for is a celebration of Indian culture, well most of it anyway. And we were in Kerala for Onam and it was a unique experience. Over 10 days, we experienced so many things – from the tiger dance to the boat race to jostling crowds – it was a beautiful madness," he says.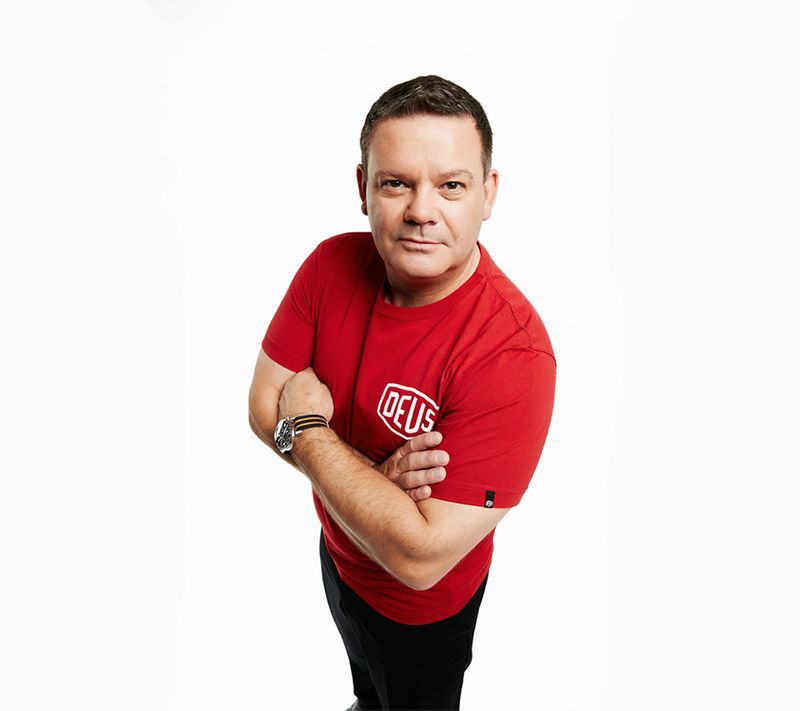 The rules in India are completely different, he says. "I was a white guy swimming in the middle of hundreds, or maybe thousands of Malayalis during the boat race. People clamouring on top of each other, pushing, and then being apologetic about it… it was fun. Not to mention the beautiful 'pookalam' (floral decoration) we got to witness during Onam."
From Kerala to Mumbai, Mehigan's whirlwind of a visit was all about meeting peers, friends and food. "It was busy but great. I managed to meet up with Saransh Goila, Pooja Dhingra and Sanjeev Kapoor – yes, the schedule was packed. I also managed to grab quite a few meals at different places and some even at the homes of others. The sweet tea I had at the Irani café - I don't even add sugar to my tea or coffee – but this one was spot on. And then I went to this café called Love Fools in Bandra where I had delicious brioche, prawn chorizo with a decadent creamy dressing. We also visited O Pedro, Joshi House, Pali Bhavan – all over really," he adds with a laugh.
Mehigan says he's quite impressed with the way the Indian F&B scene has evolved since his last visit. "There's a lot more happening. I had some brilliant cocktails on this visit. There's a lot more play on flavours and textures at the new places, and I do think southeast Asian food has taken prominence," he says. 
In Australia too, he adds, people are doing a lot of newer things. "The pandemic hit us hard. Some restaurants that had opened at the cusp of the pandemic had to close and some are trying to open back up slowly. But it has been slow. It has taken restaurateurs a lot of resilience to push their way through."
On the topic of Indian food in Australia, because we do like to discuss cliches, Mehigan says that the two places that come to his mind are Enter Via Laundry and 3 Idiots. "The former, which is owned by Helly Raichura, is an incredible concept that began as a popup at home to a restaurant. It has food from different parts of India. The latter serves modern Indian food and is also quite good."
The one interesting thing that has happened, the chef adds, is that a lot of sous chefs, who are working for larger establishments, are being invited to host popups. "There was one Indian series that was held by Avani Wines, a winery at Mornington Peninsula. They did a summer series with Indian lunches, and it was quite interesting the way the chefs played on textures and flavours," he says.
Mehigan is currently back in Kerala to holiday with his wife (he intends to explore some of the plantations in there as well), but will be in Kolkata for Durga Puja. "I have been told to be prepared for the madness during the festival. But I am looking forward to the bhapa ilish (steamed hilsa) and the kathi rolls and the local Chinese food."
"It is going to be quite crowded, isn't it?" he asks but he's also not worried because the man is "vaxxed to the max".
Is there something on his list that he might want to do while in India? "I am not sure if I can this time, but the northeast is one region I would like to explore when I come back. I am fascinated by the culinary practices and their culture," he says. 
---
Photo: Talent Ink