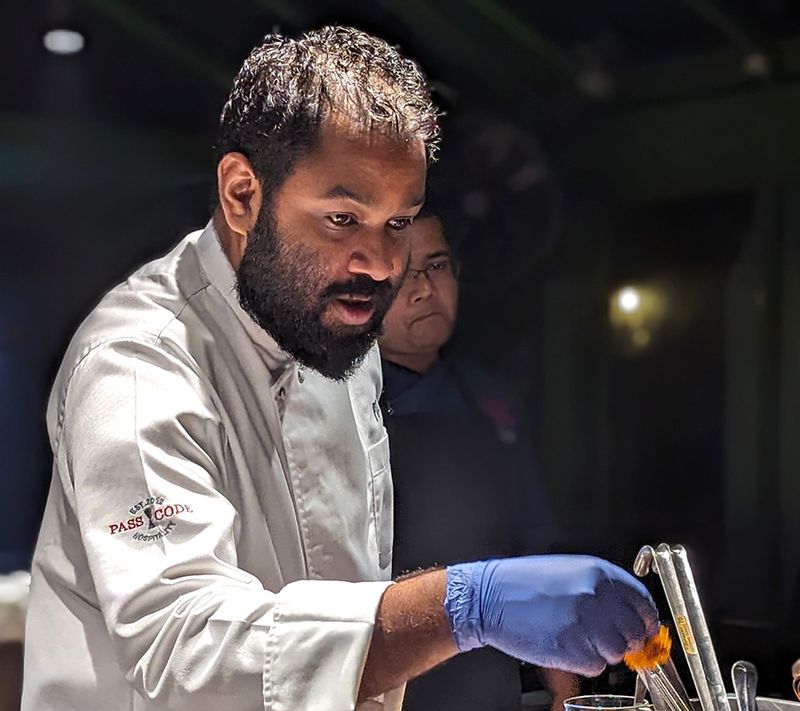 Chef Rahul Gomes Pereira, the executive chef and partner of Passcode Hospitality, was in Bengaluru recently for a pop-up at The Conservatory, an experience he said was "just fabulous". The man behind Saz and Jamun, Pereira—who's also fondly called 'Chef Picu'—put forth a rather inventive menu that was a fine display of flavours and techniques;, not to mention his exceptional skills of presentation. With European food at its core, Pereira played around with flavours with a fair dose of Goan ingredients involved, something he says "came together quite beautifully". 
"The Bengaluru pop-up was an experiment and I am so glad we did it. Next month, it's season time in Goa and then it's goodbye to all normalcy. So, when this opportunity came along, we decided to go for it and try to do something different, something new," he says. 
Jamun is an Indian restaurant, and chef Pereira says that it will always celebrate Indian food the way it is, minus all the modernisation. However, he does love a good experiment or two.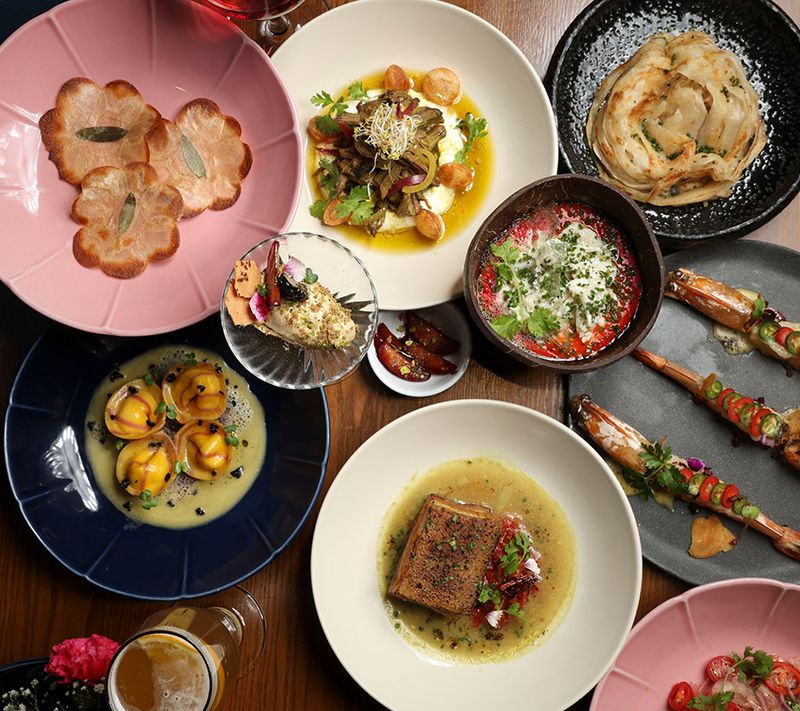 Modern Indian food: The ongoing debate 
India has seen a fair share of modern/contemporary Indian food in the past, allowing cuisines to overlap one another. And this is not just at fine-dining places, but even bars and pubs across the country are experimenting with flavours, techniques, and ingredients. "I think what happens with most chefs is that after a point, they want to test their creativity. It does not have to be only Indian food; it happens with European food too. There is this urge that pushes us to do something different to what we have already been doing, to give our culinary skills and the dishes we make a new dimension. I would like to think that modernisation of Indian food stems from that thought; there's just so much to explore and experiment," he adds.  
However, Pereira isn't quite sure that India is ready for a proper sit-down set menu experience in a restaurant format. "A pop-up is great, doing it once in a while is great, but to actually have a restaurant where you serve modern Indian food in a set-menu format and be assured of a fixed clientele takes a lot of courage. Places such as Masque and Farmlore did it, and kudos to them," he explains. 
Pereira says that a proper sit-down set-menu experience in India is more of a celebratory thing and it's just how things are in our country. "I don't see why Indians need to change the way they eat or the way they prefer to eat out. Having said that, I also don't see why chefs should stop creating new things with Indian food. It may take a while for us to get used to experimental food, but in due course, it will happen."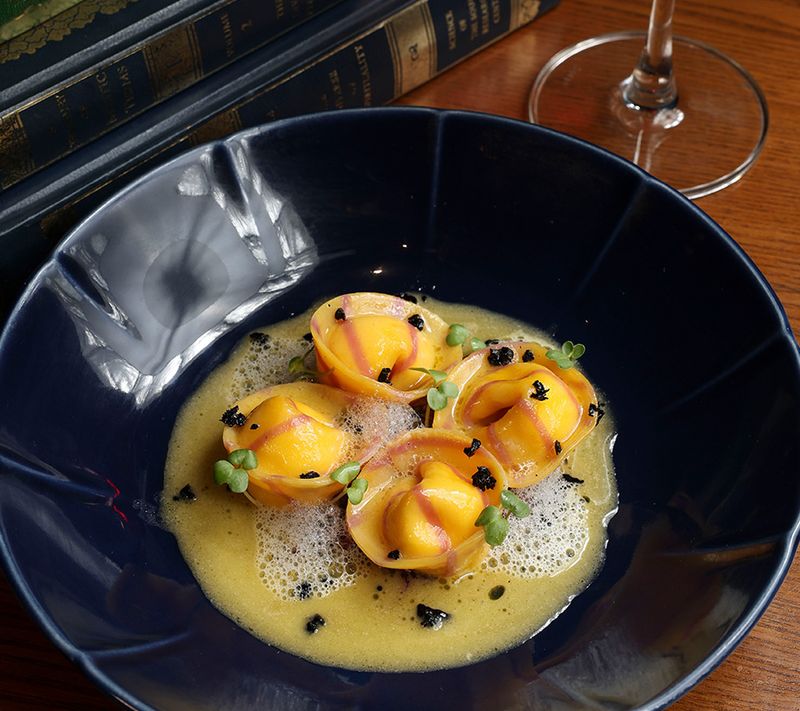 Being inspired 
Not too long ago, Pereira, did a special dinner at Hong Kong that was organised between the Indian High Commission and Sanjoy Roy, the organiser of Jaipur Literature Fest, after which he took a small holiday to Thailand with a group of F&B colleagues and peers. "We ate at all kinds of places, including a few Michelin-star restaurants, and I have to say that the commonality between southeast Asian and Indian dining cultures never ceases to surprise me," he says. 
"Every chef is inspired by something. I ate at Sorn, which is an award-winning restaurant, and I realised how brilliantly they've taken traditional Thai food and put it in a set-course format. And not to mention the common factors between Thai and Goan food really inspired me – be it the use of seafood, chillies, or coconut. That meal really inspired me to create the one at the Bengaluru pop-up." 
For instance, the menu at his recent pop-up, featured the combination of morels, white truffle oil, water chestnut and Porcini dust in a dish called 'The Earth'. Then there was 'The Sea' that represented the world of seafood where a Goan-style butter garlic prawn came with kokum chilli, black pepper etc, and a crab claw balchao that weaved together the flavours of dried prawns, red chillies, and garlic. "It was fun doing this menu," the chef admits. 
---
Photo: The Conservatory