Was beer invented by the abbots and monks in monasteries for medicinal purposes? 
Is it true that the famous Mysore Pak was an accidental discovery? 
And was the potato, a staple across India, not even known to our ancestors until the Portuguese traders arrived in India? 
You'll find these answers and more about the history of foods in India on Zee Zest's latest digital show Dude Aur Deewani, hosted by Jamshedpur ka dude Anurag Mallick and Coorg ki deewani Priya Ganapathy.
For a show that chronicles the history of food that is a part of our daily life, right from the humble benda kal (boiled beans) that led to the name of Bengaluru to dishes cooked for deities and happy accidents like the discovery of potato wafers and popsicles; the Dude Aur Deewani show is crisp and packed with insights. Watch the episodes here, and you'll know. Nomads by heart and writer and consultants by choice, Anurag and Priya have unearthed some interesting titbits about how our ancestors ate, how certain ingredients came to India, dishes that were a result of war, and much more. They aim to get an 'aha!' reaction from their audience and leave you intrigued so you come back for more.
The duo has helped set up Bangalore's award-winning restaurant Oota, which serves Karnataka on a platter, and curated the India episode of 'Gordon Ramsay: Uncharted Season 2'. They have also worked with tourism boards across India and the globe– Jharkhand, Goa, Odisha, Peru, Ireland, Poland, Seychelles, Bhutan to name a few – and also on book projects. However,  when it comes to food, they admit that with each trip they are surprised by a discovery or two. "The more you explore, the more you realise how less you know, and how much more there to discover," Priya points out.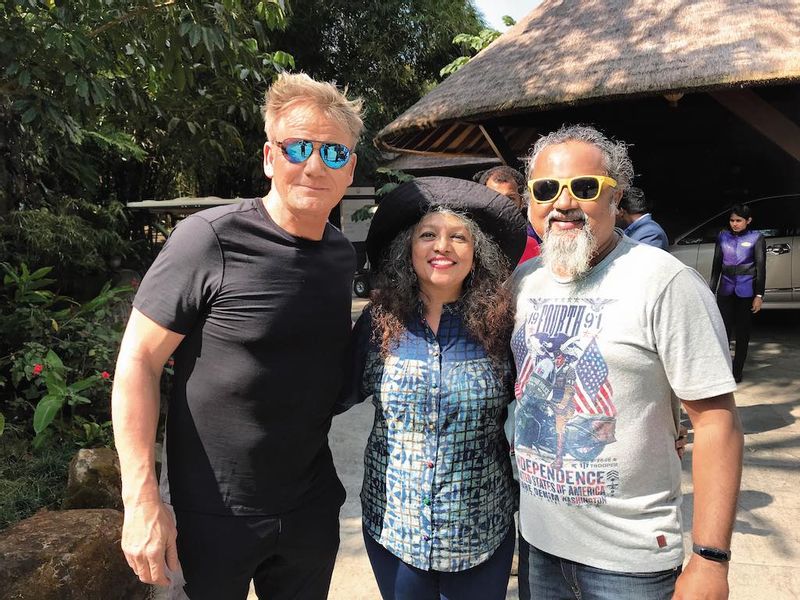 In a candid conversation, the couple brightens up a gloomy Thursday evening, and speaks about their epic journey of creating Dude Aur Deewani, sheltered in their home in Bangalore, the importance of documenting culinary history, and what they envision with their digital series. 
The Making of Dude Aur Deewani
Serial travellers Anurag and Priya, just like people across the globe, slowed down and sheltered when the pandemic hit. But their mind hadn't stopped running and devising new plans. The concept of Dude Aur Deewani was a part of the plethora of ideas that ran through their minds during the first lockdown. Anurag points out, "Of late, we had sort of switched tracks from travel to food, it happened by accident but we enjoyed it. So, we thought it would be best to combine our two favourites, travel and food, and dig out interesting nuggets of all the offbeat things that we do, and we've experienced. With Dude Aur Deewani, we've done just that."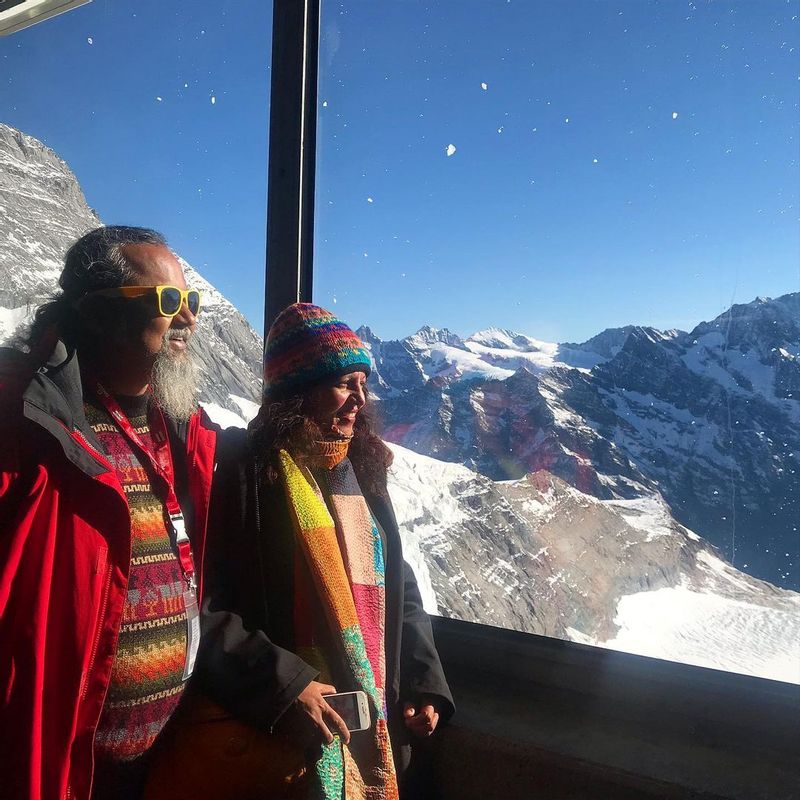 "We wanted to take all the information and dissect food through an interesting filter and start engaging with people, take them on a journey without having to leave their homes. And our concept, which you can now watch yourself, was to create something that mirrors our personality – a travel and food writing couple who are stuck at home and having these heart-to-heart conversations about ingredients, dishes and their history," adds Priya.
The USP of Dude Aur Deewani isn't limited to the information Anurag and Priya share, but it is also about presentation. Fun banter between this crazy couple is a constant, which saves it from becoming a history lesson of sorts. Anurag says, "Priya has been a lot about food, and I am always this Delhi guy who comes and talks in Hindi and spoils the atmosphere. And that's why it's called Dude Aur Deewani." 
At no point, you'll find them looking into the camera, and sermonising, "It's almost like the audience is a fly on the wall and is overhearing our conversations. It breaks the monotony." Priya adds, "The information we're giving out is based on in-depth research, but we make it lighter with a casual approach and our banter. Celebrating food with facts is what we're doing here, at the same time, making history more accessible to people."
Ask them about the most memorable moments from the shoot days, and they mention that since it was shot in the lockdown, they worked with minimal to no crew. They had to don all hats from a spot boy to director, writer and creative director. The task they dreaded the most was, however, scouring through the takes they shot, selecting the best, and then sending it to the producers.
Priya also points out, "[With Dude and Deewani], we're starting a conversation on food. Wherever we got the opportunity, we look back at the roots of food. It breaks myths, probes a little bit and engagingly tells the timeline of food items." 
Favourite episodes
Ask this crazy couple to pick their favourite episodes from the show and Priya goes first, "Divine foods, where we explore divinity's role in food, and even the war and food one, where we're talking about brands and foods that were invented or popularised due to war. Think instant coffee, MTR (Mavalli Tiffin Room) Ravaidli, and sliced bread." 
Meanwhile, Anurag's favourites include, "The Colonial one, which is based on India's black gold aka black pepper and how it attracted colonial powers to the country. I even dressed in a hat and coat for that one to set the mood. Another favourite is the episode on ancient cookbooks."
The secret to the success of ready-to-cook
The duo has met several conglomerates, including the folks at MTR, so we ask them what, according to them, works in the ready-to-cook foods in India. Anurag says consistency and authenticity are two pillars for success in this segment. Adding to this, Priya explains, "These two factors among others are what make people want to come back for more. Plus, these are heirloom recipes that are sort of a secret that only a few close family members are privy to. The brands that are successful today, take pride in the quality of their product – hand-pounded masalas and sourcing the right ingredients from the right vendors." 
One of the most interesting dishes they've tried
Anurag shares an interesting anecdote from their trip to Ethiopia a couple of years ago when they went to try the national dish called injera. "So, injera is a huge dish, served like a thali that we have in India. Seated at the restaurant, we thought, what if they don't have a one-by-two system – you know, thali sharing rules like we have here – so we ordered two. And then came two huge spongy flatbreads made of teff flour, a local ingredient, loaded with a variety of curry, stir fry and salad. It reminded us of thalis from India." 
Watch all episodes of Dude Aur Deewani here. 
---
Photo: Zee Zest and Red Scarab Travel and Media