Chef Manish Mehrotra of Indian Accent fame, who probably has lost count of the number of accolades and awards his restaurant has received – Indian Accent is ranked 19th among Asia's 50 Best Restaurants and considered to be among the World's 100 Greatest Places by Time Magazine – is in Bengaluru for his first popup. It was quite by chance, he says, that this event is being organised. "I am quite excited about this, we have never managed to do anything in Bengaluru and a chance conversation with JW Marriott in Delhi about six months ago is what led to us putting this popup together," Mehrotra says.
The chef is going to be at the helm of the kitchen for the promotion, and has put together a menu that comprises some of his signature dishes and some new stuff too. "I haven't created a menu for this particular event of course because before you present a dish you need to run many trials. But what I have brought are some of the newer things on the Indian Accent menu in Delhi," he says.
The menu at this popup is as eclectic as it can get. From the Danish Blue Cheese Naan (an Indian Accent signature) with Summer Corn Shorba to the Churan Ka Karela, Rice Papad, Quinoa Dahi Vada, Chilean Cherries Golgappa with five flavoured waters and paired with a Pasqua Audrey Hepburn Prosecco from the appetiser section to the Stuffed Morel, Gobindobhog and Mushroom Payesh with Summer Truffle - you don't really question this menu. All you do is take elegant bites and relish.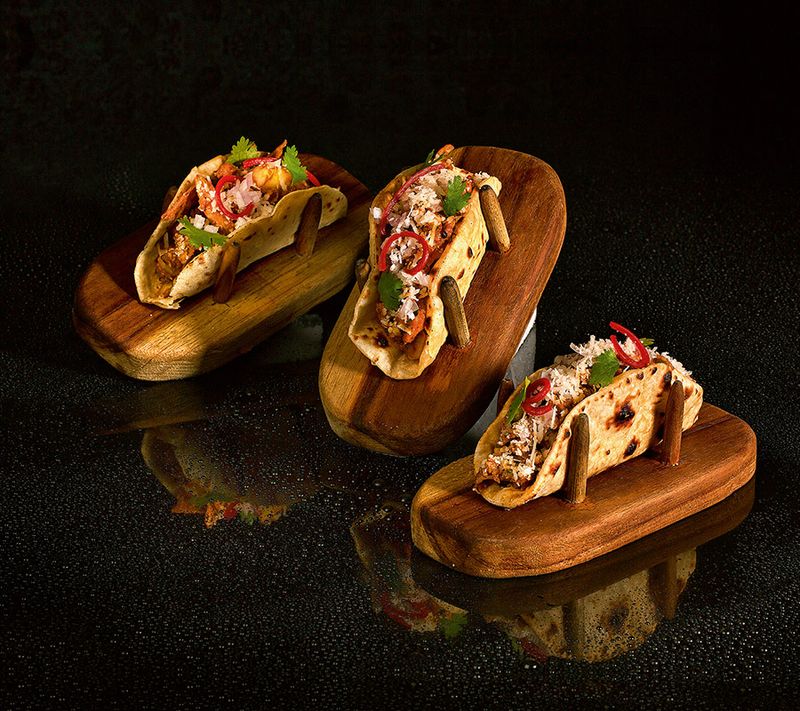 Then there's Meetha Achaar Pork Ribs with Sour Green Apple, to go with Domane Montrose Merlot, Braised Lamb Shank, Aab Gosht, Potato Butter Chicken Kulcha with fenugreek butter, Black Dairy Dal, Anar Avocado Raita (paired with Kumeu Village Pinot Noir) - you will experience a heady amalgamation of flavours. Mehrotra makes even the masala peanut posh with the Masala Peanut Soft Serve, Lonavala Chikki and Doodh Jalebi, and yes sometimes, we want it that way.
Collaboration is key, even in the tough competitive world such as the culinary arts, and chef Mehrotra proves it. With a powerhouse of a brand to his name, he says partnering with JW Marriott for this promo came as a big benefit. "When we do popups in other cities, we need many things that we cannot always carry from our base kitchen. We are taken out of our comfort zone. Having a strong partner helps us to ensure everything is taken care of, from the ingredients to the organisation so that we can put the best food forward. The infrastructure helps," he adds.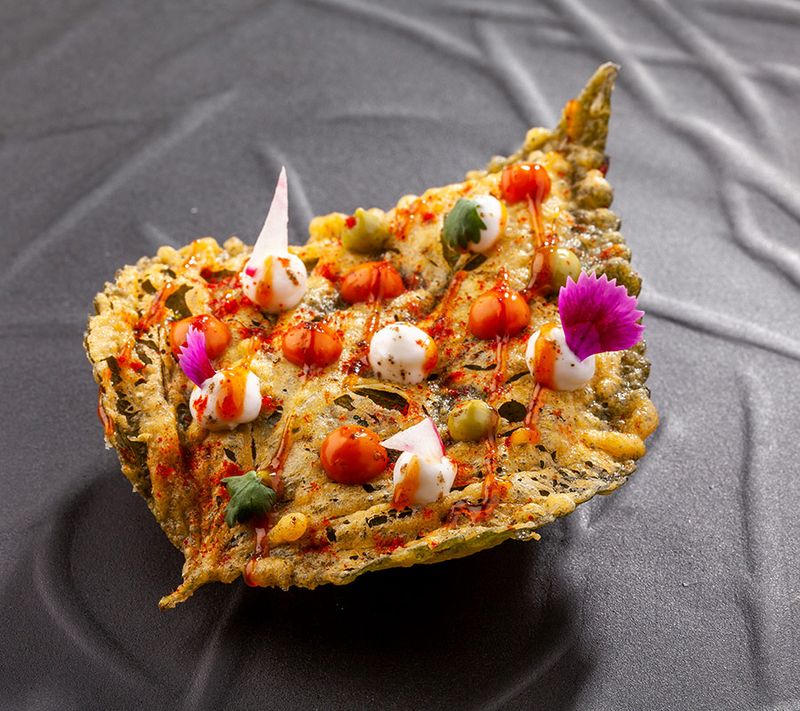 Indian Accent, which is soon going to be setting up a residency at Mandala Club in Singapore that features prominent chefs from across the world for its guests, is also expected to be in Mumbai soon. But the chef asks for some patience. "I think we should be able to open in late summer. There definitely has been some delay, which has more to do with construction than anything else. But it is on its way." The Mumbai menu, Mehrotra says, is going to have a different tasting menu, so not quite the twin of the Delhi outpost. "The signatures however," he asserts, "will be what Indian Accent is known for."
The popup is being held at Alba, JW Marriott, Vittal Mallya Road, for dinner, on till April 30. For Rs 7,500 per person (with non-alcoholic beverages) and Rs 9,500 per person (with cocktails). For reservations, call 8197097765
---
Photo: Featured brand