For well over a century, Lonavala - the hill station ensconced within the ghats between Mumbai and Pune - has been celebrated as much for its chikki - the brittle desi and glossy candy that's made out of assorted goodies - as for its wonderful weather. Even Maganlal Agarrwal, the man who started it all, could not have envisaged the scale of its success. But time has proved that sweetness is in fact contagious.
Maganlal Agarrwal knew he had a good product on hand. It was in 1888 when his father, Bhewarji Agarrwal, started a small company in his name which also included a mithai shop. It was an instant hit with the locals as well as tourists who visited the hill station. The business was steady and all was good even though our modern eyes would have had a hard time recognising the relatively unsophisticated and simple ingredients of the "gud dani" (as it was known): peanuts, jaggery and ghee.
The chikki that travelled out of Lonavala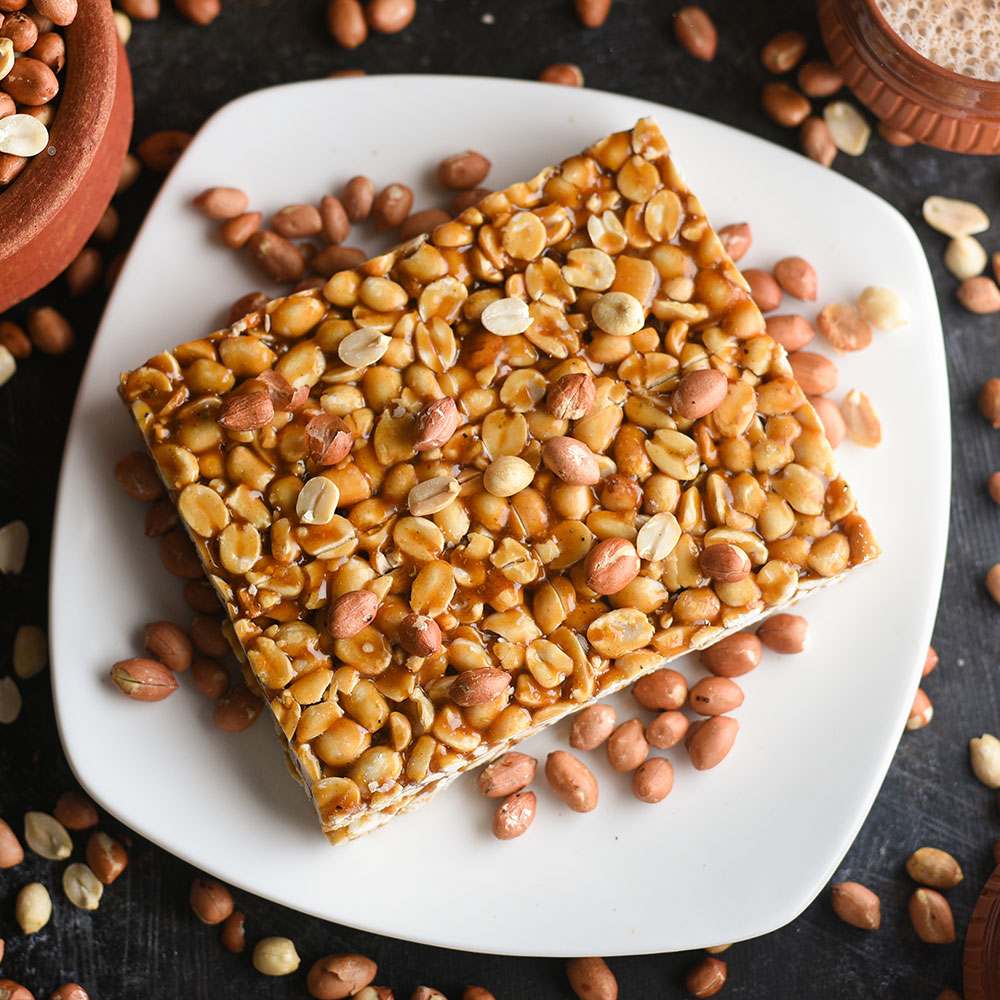 The turning point came in the early 1900s with the introduction of a railway line that had just become operational between Mumbai (then Bombay) and Lonavala. Agarrwal decided to start selling packaged gud dani in the train, naming the finished goods Maganlal Chikki. Little did he know that with time, the identities of both the chikki and Lonavala were about to be forever enmeshed.
The business was destined to expand much beyond the boundaries of Lonavala thanks to the efforts of Maganlal and his sons who used innovative methods to promote their brand. Today, the fifth generation - headed by Dhruv Agarrwal - is making inroads into international markets too. The chikki's distinct packaging and reasonable pricing work in its favour.
Handmade chikkis in every variety
Groundnut is the basic and most popular variety but you can buy assorted versions including cashew, sesame, chocolate, coconut and mint. Best of all, it's easily available in outlets across town. Prakash Jadhav who works at the factory says the recipe is basic but a classic. "We largely make it by hand," he says. "And therein lies the difference."
The groundnuts are roasted till they turn golden brown and then ground into a powder. Next, ghee is heated in large containers and jaggery stirred in over a small flame - all the better to caramelise. The powder is then mixed thoroughly and poured over a chikki board and some more groundnuts are poured on top. It is then rolled out into thin sheets and cut.
Chikki nostalgia for generations
"The recipe is simple enough. What isn't is to maintain uniformly excellent standards for decades together," explains Jadhav. "Maganlal Seth had set the bar pretty high." Kamal Dhamale, who runs his own shop, agrees, "For decades after independence, chikki has been synonymous with vacations and travel. I have customers who make it a point to stop over and buy the chikki whenever they are returning home."
"There are toothless grandparents who nevertheless want the chikki simply because the smell reminds them of the good old days and there are little kids whose school dabbas are not complete without the chikki. That kind of faith is touching but it is also a responsibility. Luckily, as retailers privy to feedback, we receive positive reviews," adds Dhamale.
Homemaker Savita Bapat takes home a kilo or two each time she visits Lonavala for the family's annual monsoon picnic at the iconic Bhushi Dam. Bapat says, "The chikki tastes the best when you are soaked to the skin. What's more, it goes great with any other snack you may choose to add - from vada pav to bhutta."
Located about 2 km from the railway station, the spacious factory with a labour force of 40, spread over 6,500 sq feet, produces about 2,000 kg of chikki a day. But the capacity can be increased to as much as 5 tonnes! Maganlal Chikki even supplies to naval canteen services, the Central Railways apart from clients in Dubai, England, France and America. Fittingly enough, it has in its logo the ubiquitous steam engine that has taken the sweetness from strength to strength.
Photo: Shutterstock