There is nothing more refreshing than a glass of homemade iced tea on a hot summer day. It's light, clean, and revitalising. Making it isn't difficult either. You only need tea and time. (A bit of citrus and sugar wouldn't hurt either, but they're not essential.) While the cold-brew trend started mainly with coffee, it suits tea perfectly.
Why cold brewing makes the best iced tea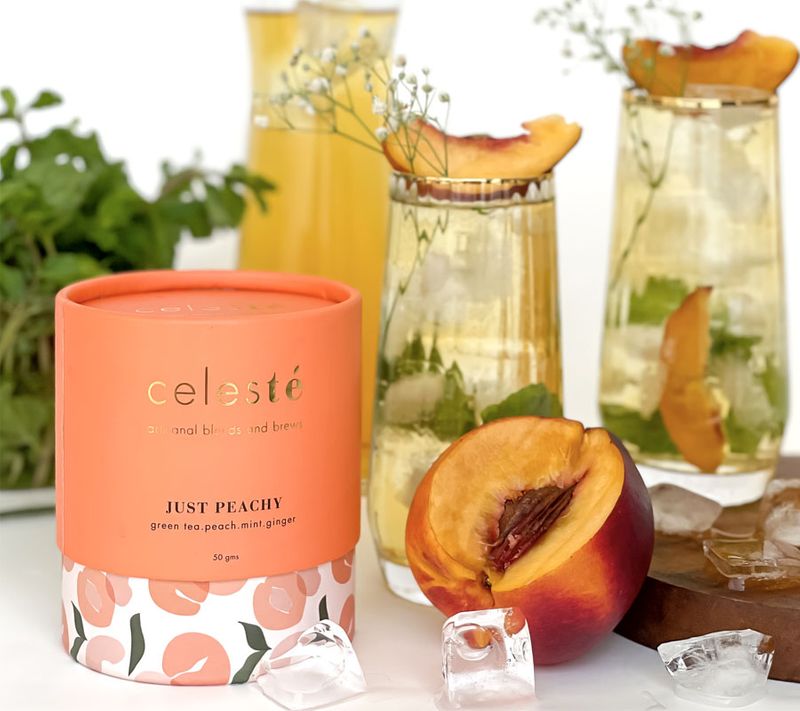 Similar to cold-brewed coffee, cold-brewed tea has a smoother flavour. "Cold-brewing tea has several advantages when compared to hot-brewing, then chilling tea. When you steep tea in boiling water, you extract a greater amount of tannins, which turn the tea bitter. When hot-steeped tea is chilled, that bitterness grows even stronger. The cold brew process extracts lesser tannins and caffeine while maintaining as many of the beneficial antioxidants as possible. This brewing process results in a lighter, less astringent, less bitter, and less acidic flavour profile than traditionally found in many hot brewed alternatives," explains Anubha Jhawar, sommelier and tea blender, Founder of CelesTe. If you enjoy drinking tea but want to limit your caffeine intake, you should give cold-brewing a try!
Moreover, it's easier than steeping your tea in hot water. "In a cold-brewed tea, it is not heat but time that is used to extract the flavour from the tea leaves. And you don't run the risk of over steeping. It was invented by the Japanese as they felt that hot water damaged the delicate green tea leaves," explains tea sommelier Neetu Sarin, founder, Tea of Life and The Chaiwali. The only downside to cold-brewed tea is the wait time. But it's easy to get over that if you just set your tea in the fridge to steep overnight. The next morning you will wake up to a refreshing drink waiting for you.
How to make cold-brewed iced tea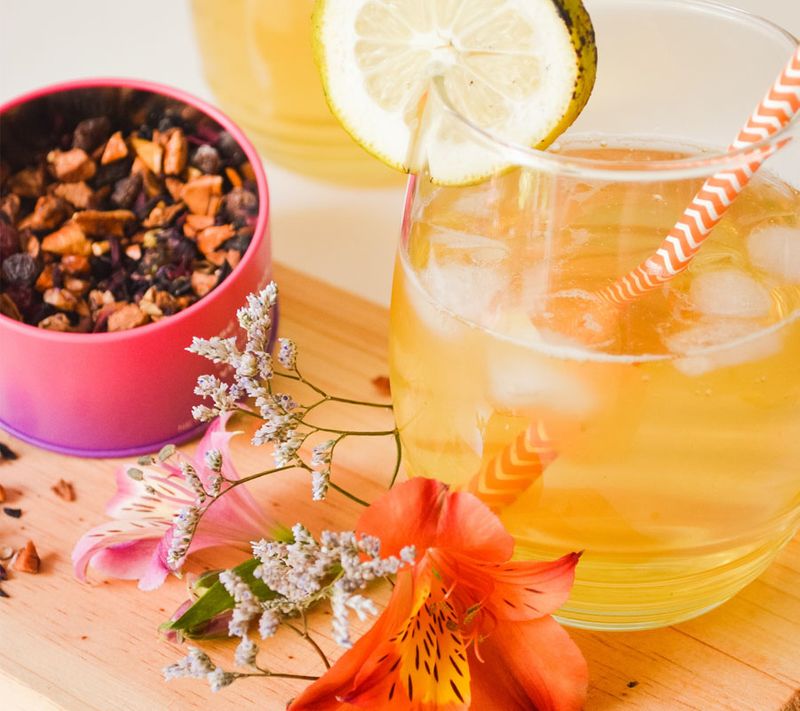 Making a batch of cold-brewed iced tea is very simple. "Place 10-12 grams of tea leaves into a pitcher or jar and pour a litre of room temperature water into the pitcher. Cover the pitcher and place it in the refrigerator for eight to 10 hours. Taste test your cold, steeped tea to see if it's to your liking. If it is too strong, simply mix in more water. When it is perfect, remove/strain tea leaves and serve over ice," says Jhawar. If you're going the sweet tea route you'll need some sweetener. Since the tea won't be hot, you won't be able to dissolve sugar directly into it. Instead, make a simple syrup of equal parts sugar and water to add to the tea once you're ready to serve. "Cold-brewed teas are never bitter. They have an inherent sweetness to them without added sugar or preservatives," says Sarin. To naturally sweeten your tea without using refined sugar add slices of fresh fruits to the jar. Honey works just as well. Just be sure to add some warm water to the honey before stirring it into your iced tea. This way the honey will dissolve and easily mix into your iced tea without turning into honey clumps.
Which tea leaves to use to make cold-brewed iced tea
Loose tea is the preferred choice since its large leaves produce the most flavour as they unfurl in the water. However, you can also use teabags. Regarding the type of tea, anything goes; black, green, white, herbal, oolong, and so on. However, some teas particularly shine when served cold. "The best results are had from green teas and white tea. Good green tea is all about fresh, clean flavours and aroma, and its grassy backbone takes extremely well to cold brew. Floral teas are also perfect for cold brewing," says Sarin. Fruit-forward teas are typically great choices that make light, refreshing iced teas. Dessert-like teas with flavours like vanilla, caramel, and chocolate are also good options, especially if you plan to enjoy them as an iced latte with milk and sweetener. Avoid anything smoky or too overpowering. You can choose any brand that you like; but remember, higher quality teas do yield higher quality cold brew. You can even re-steep the same leaves in a second round to get the most out of your investment.
Beyond cold brew: The ice brew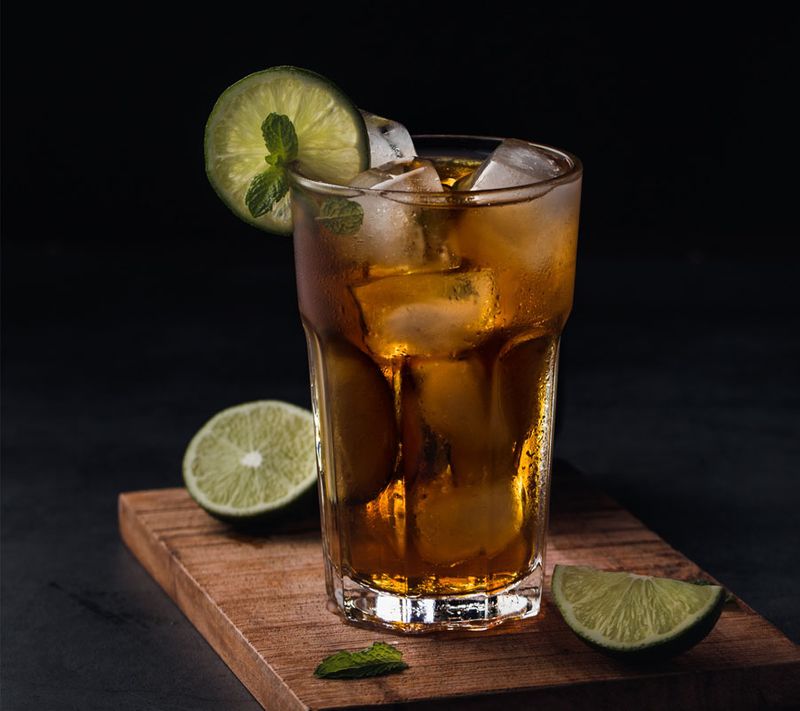 Craving a cooler, more concentrated iced tea? Try ice brewing. "Also known as Kouridashi-style brewing, this Japanese method involves placing ice cubes on green tea leaves and leaving it to melt. The melting process is also the brewing process of the tea. This works beautifully with Japanese green teas like Sencha. I find it a zen way to make a cup of cold tea in the summer. The tea brews as you patiently wait and watch the ice melt," says Sarin. The result is a mellow, smooth tea with a prominent sweetness and low astringency.
Tipsy with tea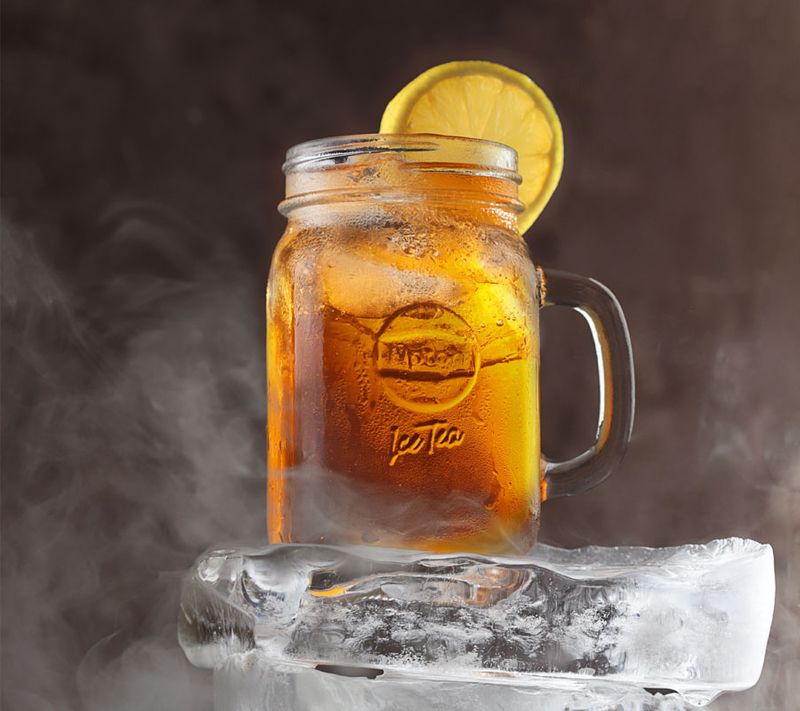 You can enjoy your cold-brewed tea over ice as it is or as the base for a tea cocktail. The lighter the tea, the lighter the accompanying liquor should be. Roasted, deeper tea goes better with rum or whiskey; oolongs and greens pair best with vodka. Of course a splash of gin makes for a seasonal "G&Tea", though we may be straying into cocktails here.
Ways to perk up your cold brews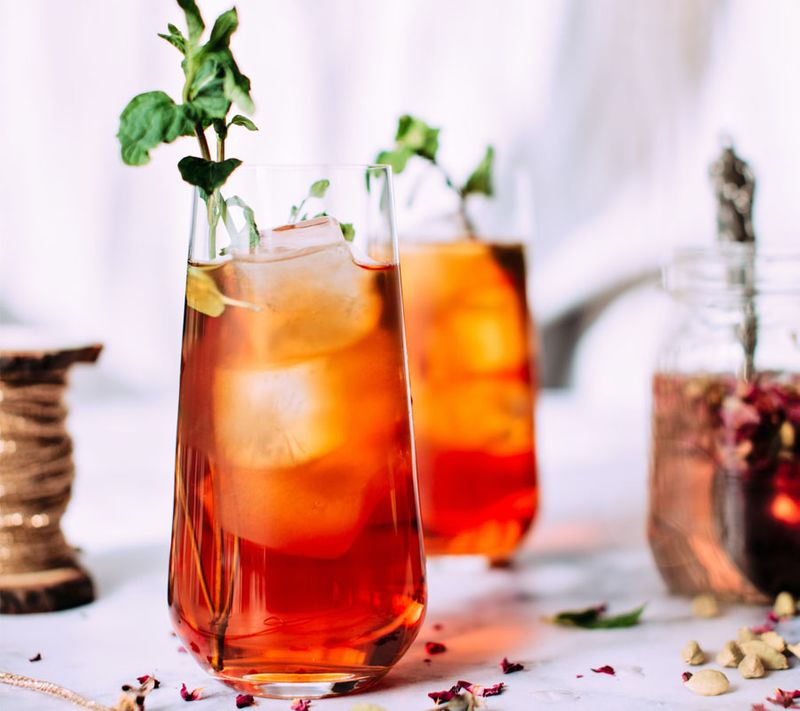 To add more flavour to your iced tea, Jhawar suggests dropping a stick of cinnamon, sliced fresh fruits like peaches and apple, or fresh leaves like mint, rosemary, or sliced lemons/lime in your steeping brew to be left overnight and taken out with the tea leaves in the morning. They can also be added to the strained brew and used as garnish.
Squeeze in the juice of a lemon or an orange, or whatever citrus you think would taste best with your chosen herbal teas.

Combine your cold brew with another drink like lemonade or peach juice to create a thirst-quenching iced tea.

Add soda or seltzer water to your cold brew to make it a little fizzy.

Make a tasty and refreshing tea-based popsicle using your cold brew.

Prepping for a party? Make a stronger brew and just keep adding ice before serving.

Add violets and other edible flowers for a pretty cup.
---
Photo: Unsplash